Balcer and Nelsen Apartments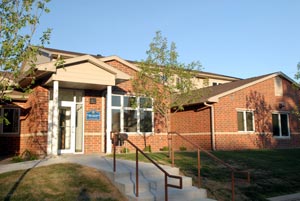 Balcer and Nelsen Apartments are located on Summit Avenue across from the beautiful Froiland Science Center. Balcer (constructed in 2007) and Nelsen (opened Fall 2017) house 64 third- and fourth-year students in 16 apartments. Amenities include on-site laundry facilities, common lounge space, student storage and private off-street parking.
Bedrooms are furnished with a bed, dresser, and desk and chair. Living room and dining areas are also furnished.
Apartment placements are determined during room selection in the spring semester of each academic year.