Theatre Performances
The Augustana Theatre Company showcases student talent in a variety of theatrical productions each year — one of which is always a musical. Brand Name Improv (BNi) is a student-led improvisation company performing regularly on campus and in the community. Augustana Collaborative Theatrical Society (ACTS) is a student production company producing a three-show independent season in the Mary Harum Hart Actor's Studio.
The theatre in the Edith Mortenson Center theatre seats 286 people in a thrust stage configuration. The building's renovated facilities also include the Mary Harum Hart Actor's Studio, a black box rehearsal and performance space.
Theatre Company Main Stage Productions, 2017-18
Pinocchio — A new, fast-paced story-within-a-story version of the classical tale created by Carlo Collodi and Greg Banks, featured at the Children's Theatre of Minneapols. Directed by Jen Luke.

Sept 28-30 at 7:30 p.m. and Sept. 30-Oct. 1 at 2:30 p.m.

King Lear — Shakespeare's powerful saga about a battle for life and a kingdom. Directed by Jayna Fitzsimmons. King Lear is played by our own Dan Workman.

Nov 15-18 at 7:30 p.m. and Nov 19 at 2:30 p.m.

Claire Donaldson New Play Festival — To encourage new works, AU founded this three-night festival with something new every night in memory of alumna Claire Donaldson '00.
The Addams Family Musical — You've heard the music, you know the story — now you can see it live on our stage. With book by Marshall Brickman and Rick Elice, music by Andrew Lippa and directed by Dan Workman, you'll leave the theatre with a whole new appreciation for musical comedy.

April 25-28 at 7:30 p.m. and April 29 at 2:30 p.m.
ACTS (Augustana Collaborative Theatrical Society)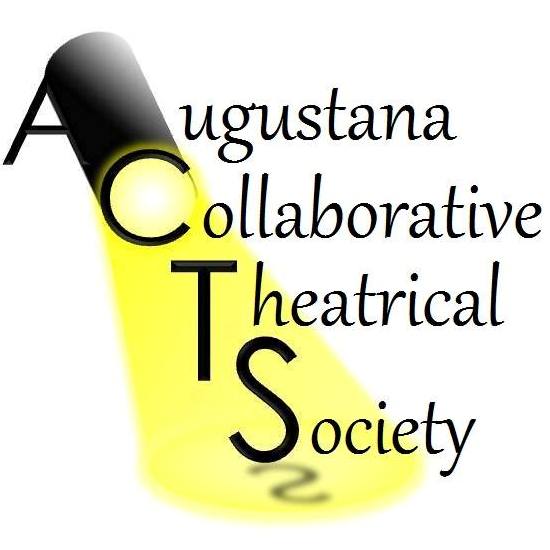 ACTS is a student-led theatre organization devoted to the social and artistic aspects of theatre. The mission of the group is to:
Educate
Expose
Expand Opportunities
ACTS is committed to providing diverse theatrical opportunities to the students of Augustana University. In collaboration with the the Augustana Theatre faculty, ACTS is able to produce three productions a year in the Mary Harum Hart Acting Studio in the Edith Mortenson Center. These productions are selected, produced, directed, designed, managed, and performed by Augustana students. ACTS aims to expose the community to the raw, social and artistic elements of theatre by producing works that are seldom produced in a main stage environment. All of ACTS productions are free to the public. You can learn more about ACTS through their Facebook page or Twitter (@aboutACTS).
All of ACTS' productions are free to the public.
ACTS' 2017-18 Season
STOP KISS — a play written by the American playwright Diana Son, and produced Off-Broadway in 1998 at The Public Theater in New York City.
7:30 p.m. October 15-18, Mary Harum Hart Acting Studio, Edith Mortenson Center
Remainder of season will be determined after Fall Term begins.
Attending Performances During the Academic Year
Attending a theatre performance at Augustana? Purchase tickets, or view the campus map to find a parking lot, the box office or get directions to campus.
Tickets: $15 for adults, $10 for seniors & non-Augustana University students. FREE tickets with valid Augustana or High School ID.