Theatre Performances
The Augustana Theatre Company showcases student talent in a variety of theatrical productions each year — one of which is always a musical. Brand Name Improv (BNi) is a student-led improvisation company performing regularly on campus and in the community. Augustana Collaborative Theatrical Society (ACTS) is a student production company producing a three-show independent season in the Mary Harum Hart Actor's Studio.
The theatre in the Edith Mortenson Center theatre seats 286 people in a thrust stage configuration. The building's renovated facilities also include the Mary Harum Hart Actor's Studio, a black box rehearsal and performance space.
The 2019-20 Augustana Theatre Season: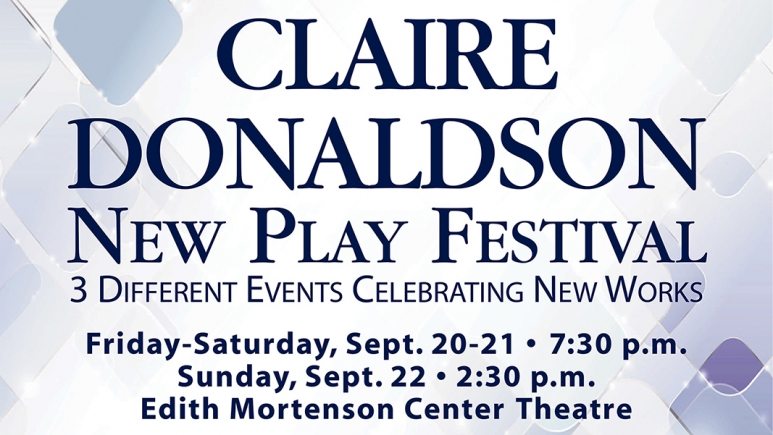 Claire Donaldson New Play Festival - Sept. 19-21 or 20-22
Claire Donaldson was a 2000 Augustana graduate passionate about the art of play writing. The festival was founded in her honor.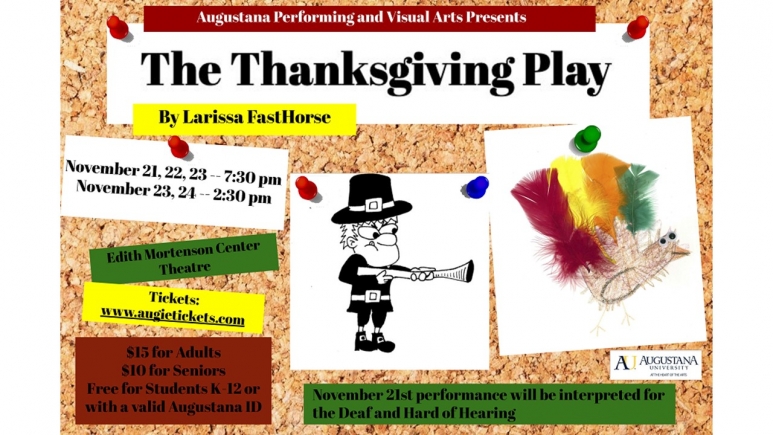 The Thanksgiving Play by Larissa FastHorse - Nov. 21-24
Good intentions collide with absurd assumptions in Larissa FastHorse's wickedly funny satire, as a troupe of terminally "woke" teaching artists scrambles to create a pageant that somehow manages to celebrate both Turkey Day and Native American Heritage Month.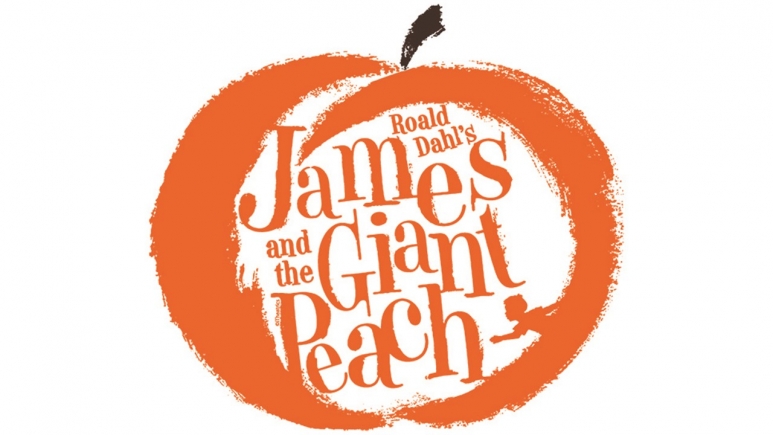 James and the Giant Peach (musical) - Feb. 27 - Mar. 1  Music and lyrics by Benj Pasek and Justin Paul and book by Timothy Allen McDonald based on Roald Dahl's children's book of a boy, his insect friends and their amazing journey across the ocean on a giant piece of fruit.
 The Tempest by William Shakespeare - April 23-26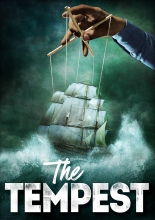 "The Tempest" is a story of shipwreck and magic! One of Shakespeare's last works, with the fantastic characters of Prospero, Miranda, Ariel and Caliban. 
 
ACTS (Augustana Collaborative Theatrical Society)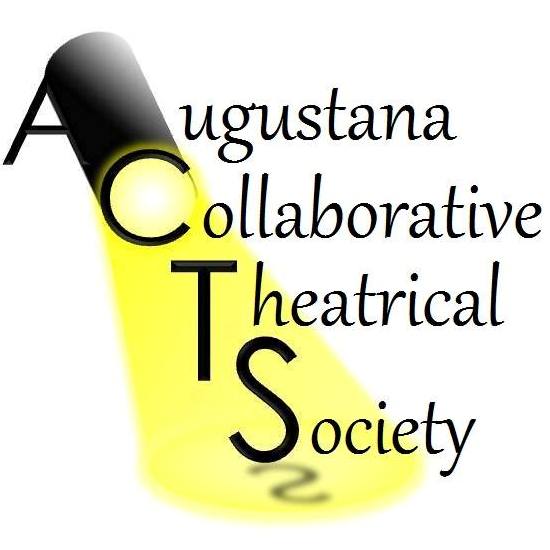 ACTS is a student-led theatre organization devoted to the social and artistic aspects of theatre. The mission of the group is to:
Educate
Expose
Expand Opportunities
ACTS is committed to providing diverse theatrical opportunities to the students of Augustana University. In collaboration with the the Augustana Theatre faculty, ACTS is able to produce three productions a year in the Mary Harum Hart Acting Studio in the Edith Mortenson Center. These productions are selected, produced, directed, designed, managed, and performed by Augustana students. ACTS aims to expose the community to the raw, social and artistic elements of theatre by producing works that are seldom produced in a main stage environment. All of ACTS productions are free to the public. You can learn more about ACTS through their Facebook page or Twitter (@aboutACTS).
All of ACTS' productions are free to the public.
The first show of ACTS' 2019-20 Season is Laugh Out Loud (Cry Quietly) which will be staged November 1 - 3.
Follow a group of twenty-somethings living in New York City as they turn to the internet (where else?) to find love. Through a series of wacky and awkward dates, each character learns what they really need and want, in addition to what they can — and can't — tolerate in a mate. A playful, feel-good evening of theater that offers a touching and relatable look at the lengths we go to for love.
Attending Performances During the Academic Year
Attending a theatre performance at Augustana? Purchase tickets, or view the campus map to find a parking lot, the box office or get directions to campus.
Tickets: $15 for adults, $10 for seniors & non-Augustana University students. FREE tickets with valid Augustana or High School ID.