Orchestral Ensembles
---
Augustana Orchestra
The Augustana Orchestra consists of both community and student members with the goal of producing high quality musical performances of orchestral music. The orchestra acts as a training ground for talented students to learn the great orchestral repertoire, as well as the excitement of premiering new works. It also gives talented community members of all ages an ensemble in which they can continue to develop and enjoy their musical skills. Its repertoire consists of major works and overtures, as well as traditional, contemporary, and popular literature for the orchestra. Talented music majors and non-majors alike play an active role in the orchestra program while pursuing music as a major or in other academic disciplines. The orchestra is often featured in Recital Hour, Chapel Services, and to promote interest in Augustana's music program by playing with high school orchestras throughout the region. In October of 2011, the Orchestra partnered with legendary rock band KANSAS as part of the band's 2011 Collegiate Symphony Tour to raise money for music tour programs. This sold-out event took place in the Mary Sommervold Hall at the Washington Pavilion in Sioux Falls.  More recently, (April 2019) the Orchestra became the first University Orchestra in the nation to perform "Disney in Concert: A Dream is a Wish" to enthustiastic audiences.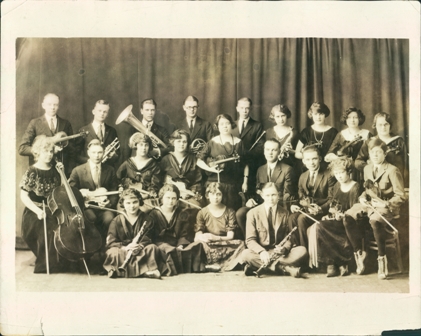 The history of the Orchestra is filled with experimentation and challenge. Founded in 1922 as a collaborative organization with the growing city of Sioux Falls, the Orchestra became the original South Dakota Symphony. For many years, the focus of Augustana's orchestral program was within that model until the enrollment at the University grew, as well, which led to a second opportunity for string players and the study of orchestral performance on campus.
The Orchestra's goal is to provide a comprehensive and valuable training ground for orchestral musicians while producing high quality and exciting musical performances. Auditions for the Augustana Orchestra take place during the first week of classes.
Augustana String Quartet