The Augustana Orchestra
---
The Augustana Orchestra is a major ensemble at Augustana, under the direction of Dr. Jungho Kim. The Orchestra's goal is to provide a comprehensive and valuable training ground for orchestral musicians while producing high quality and exciting musical performances. Auditions for the Augustana Orchestra take place during the first week of classes.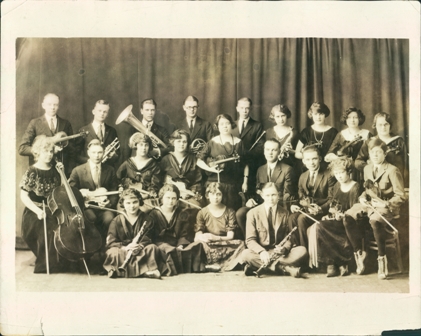 The history of the Orchestra is filled with experimentation and challenge.
Founded in 1922 as a collaborative organization with the growing city of Sioux Falls, the Orchestra became the original South Dakota Symphony. For many years, the focus of Augustana's orchestral program was within that model until the enrollment at the University grew, as well, which led to a second opportunity for string players and the study of orchestral performance on campus.