Biology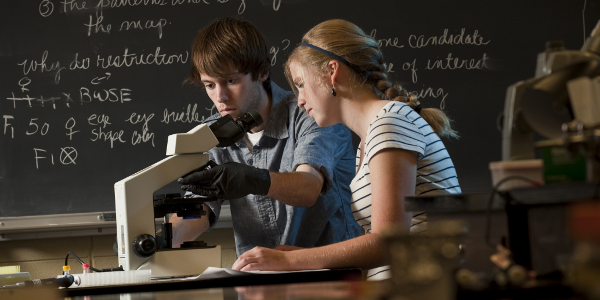 Biology is a broad area of science that includes the study of every aspect of living systems and their interrelationships. One of its purposes is to help people to understand themselves and their role in the biosphere.
Students majoring in biology at Augustana are prepared for a wide variety of professional, cultural and vocational opportunities, including graduate study, the medically allied professions and teaching. Present-day biology makes liberal use of chemistry, mathematics and physics as tools, so our biology students acquire a sound background in these basic fields as well.
Dr. Carrie Hall, assistant biology professor, has been awarded the 2013 Granskou award. The grant goes to support the career goals of either a member of the Augustana faculty or administration.
Interested in learning more? Hear Dr. Mark Larson, associate professor of biology, talk about student-professor collaboration.