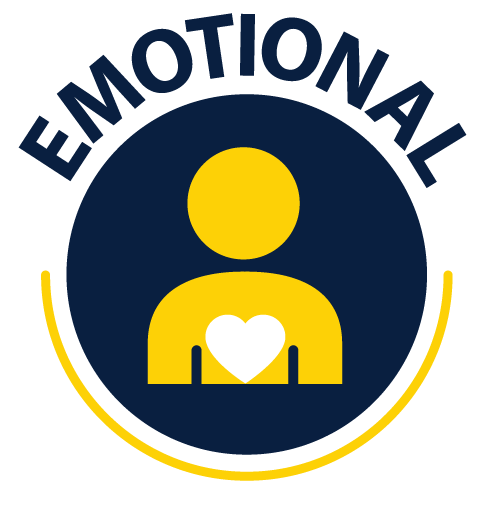 Emotional Well Being: Caring for your emotional and mental health
 Campus Safety: The Campus Safety department is committed to supporting your emotional well-being by providing protective solutions and services in your time of need.
 Counseling Services: Augustana University works closely with Sioux Falls Psychological Services which provides students with a comprehensive and multidisciplinary group of more than a dozen mental health professionals. Students will receive confidential, individual counseling for a variety of personal issues such as adjustment to college, self-esteem, anxiety, depression and loss.
 Dean of Students Office: The Dean of Students Office is a resource for students and all other members of the campus community. Personnel in this office are committed to promoting enlightened citizenship, respect for human community and the development of healthy lifestyles.
 Diversity, Equity, & Inclusion: Students will be able to demonstrate techniques and utilize tools to interrupt micro-aggressions and bias behaviors that adversely impact systematically marginalized communities.  Bias Education & Response Team | Mindful Monday Signature Program | Affinity Group Support.
 Office of Violence Prevention: Students who experience dating or domestic violence, stalking, and/or harassment often suffer emotional as well as physical violence. The Office of Violence Prevention works to connect students with mental health resources and provides support to students affected by these crimes.
 Recreational Services: The Recreational Services programs offer vigorous, fun-filled, health-promoting, physical activity conducive to wellness and personal development. The campus recreational program provides the entire Augustana community with the obvious benefits of physical fitness, but also new and lifelong friends, self-satisfaction and enjoyment, lifelong leisure time skills, and social and ethical qualities. Both formal and informal activities encompass team sports, individual and dual sports, competitive and non-competitive activities, and a variety of fitness programs. Programs and activities are centered in fitness and wellness, sport club activities, intramurals, late nights, and more!
 Residence Life: The Department of Residence Life strives to create vibrant and welcoming communities within Augustana's on-campus housing facilities where students feel safe, valued, included and empowered.
Learn more about the Augustana Student Well-Being Model