IPO staff welcome the opportunity to assist you in making your decision to attend Augustana or study abroad and are experts in student visas, financial support and more.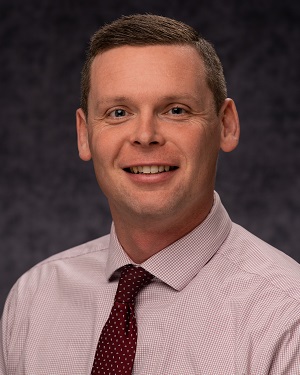 Ben Iverson
Director of International Programs & Enrollment
ben.iverson@augie.edu
605.274.5885
Ben hails from Willmar, Minnesota, and graduated from Augustana in 2004 with majors in Spanish and international studies. As a student, he was a pitcher on the Vikings' baseball team and studied abroad in Spain. His first "real job" was working in the international office of Nord University in Norway. In 2013, he completed an M.A. in international education from the SIT Graduate Institute in Brattleboro, Vermont. In prior roles at AU, Ben served in the Office of Admission and the International Programs Office, where he first traveled throughout Minnesota and then across the globe to speak with prospective students about AU. Most recently, Ben served as the Director of University Partnerships for ELS Educational Services, Inc.
Ben enjoys following the Minnesota Twins and doing nearly anything outdoors including fishing, hunting, running, cycling, and spending time at the lake and traveling with his wife, Stephanie, and son, Will, Augustana Class of 2037.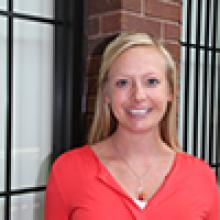 Erin Kane
Associate Director of International Programs
Study Away Advisor
erin.kane@augie.edu
605.274.4046
Erin earned her Bachelor's degree in Human Development and Family Studies from Iowa State University in 2004. She completed her Master's in School Counseling from South Dakota State University in 2007. For five years, Erin worked as an elementary school counselor in Dell Rapids, S.D. In 2012, she joined the International Programs Office. Erin has studied abroad as an undergraduate in Australia and France. She continues to travel and enjoys learning about culture.
Wade Gemar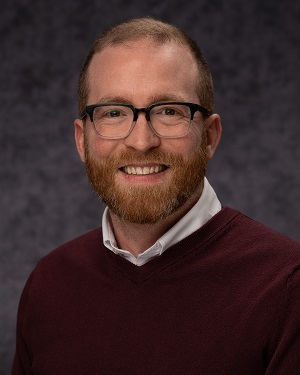 Assistant Director of Enrollment 
International Student Admission Counselor
wade.gemar@augie.edu
+1.605.274.5250 (WhatsApp)
Originally from Scotland, South Dakota, Wade graduated from Augustana in 2008 with a major in business administration. As a student, Wade was actively involved as a member of the Augustana Choir, intramural athlete, Viking Varieties emcee, and New Student Orientation (NSO) leader. Finding himself inspired to explore the world, Wade studied abroad for a semester in Prague, Czech Republic. He also traveled to Tanzania as a member of the Augustana Choir.
After graduating, Wade worked for the Center for New Americans in Sioux Falls as a case coordinator and employment specialist before returning to Augustana in the fall of 2014. His love of travel and culture has taken him to 25+ countries and 30+ US states. In his spare time, Wade enjoys reading, singing and performing as a member of the Good Night Theatre Collective, and spending time with friends. 
Heather Reed
Assistant Director of International Programs 
International Student Advisor
heather.reed@augie.edu
605.274.5050

Heather earned her B.A. degree in history and government from Lawrence University in 2002. After college, she participated in the Japan Exchange Teaching Program between 2002 and 2005. She completed her M.A. in Secondary Education from Johns Hopkins University in 2008. Heather worked as an English teacher at Roosevelt High School for three years, duties including teaching English as a Second Language immersion students and advising the newspaper. Heather studied abroad in the U.K. while in college and has travelled to over 20 countries. She continues to travel abroad with her three boys and husband. Heather began working at Augustana in 2018.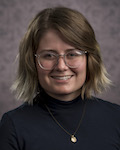 Kelsey Thomas
 Assistant Director for Customized Programs
 Kelsey.Thomas@augie.edu
 605.274.4048
Kelsey grew up in Albert Lea, Minnesota, and graduated from Augustana in 2016 with majors in Modern Foreign Languages and Spanish.  While  a student at Augustana, she studied abroad in Ecuador, Cuba, and Germany, and was inducted into Sigma Delta Pi - National Collegiate  Hispanic Honor Society. She was heavily involved with the Augustana International Club and the ACE Ambassador program, and still enjoys travelling to different countries to visit the life-long friends that she made while a student. After graduating, Kelsey moved to Minneapolis where she completed a year of service with AmeriCorps. She has worked for several non-profit organizations, including Pillsbury United Communities (MN) and the Sioux Falls YMCA before returning to Augustana in 2021 to join the International Programs Office. Kelsey enjoys hiking and camping, painting, and spending quality time with her dog and cat.