December 10, 2020
Written by Public Relations & Communications Strategist Jill Wilson and Director of Marketing and Operations for the School of Music Chad Carder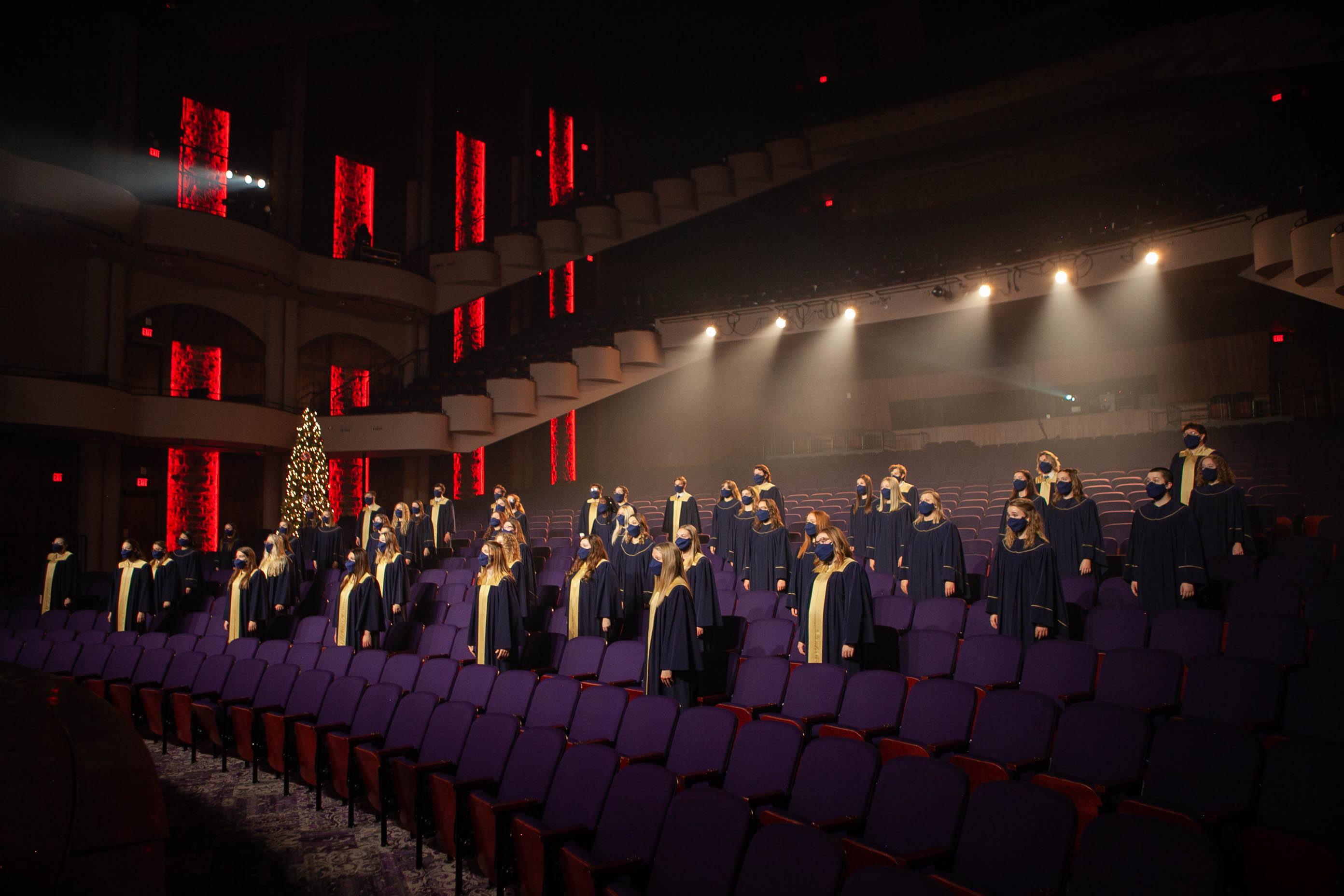 The School of Music invites the public to join the Augustana University community for its annual Christmas Vespers 2020 Concert "Risen with Healing in His Wings," a celebration of the birth of Christ featuring Augustana's four choirs, orchestra and band. 
The School of Music has embraced the power of technology to present Christmas Vespers 2020 virtually through online streaming and television broadcasts so this beloved tradition and the magic of the season can be experienced from the comfort of home.
Produced by Dean of the School of Music Dr. Peter Folliard, this large-scale performance was carried out safely and unlike anyone else in the country by integrating Augustana's state-of-the-art recording studio with its Winden Choral Room, Lillehaug Instrumental Room and Hamre Recital Hall.
Folliard said, "The pandemic made our normal operations almost impossible, but through a combined effort to innovate while still maintaining our traditions, we created something better than ever before. This was truly making lemonade out of lemons."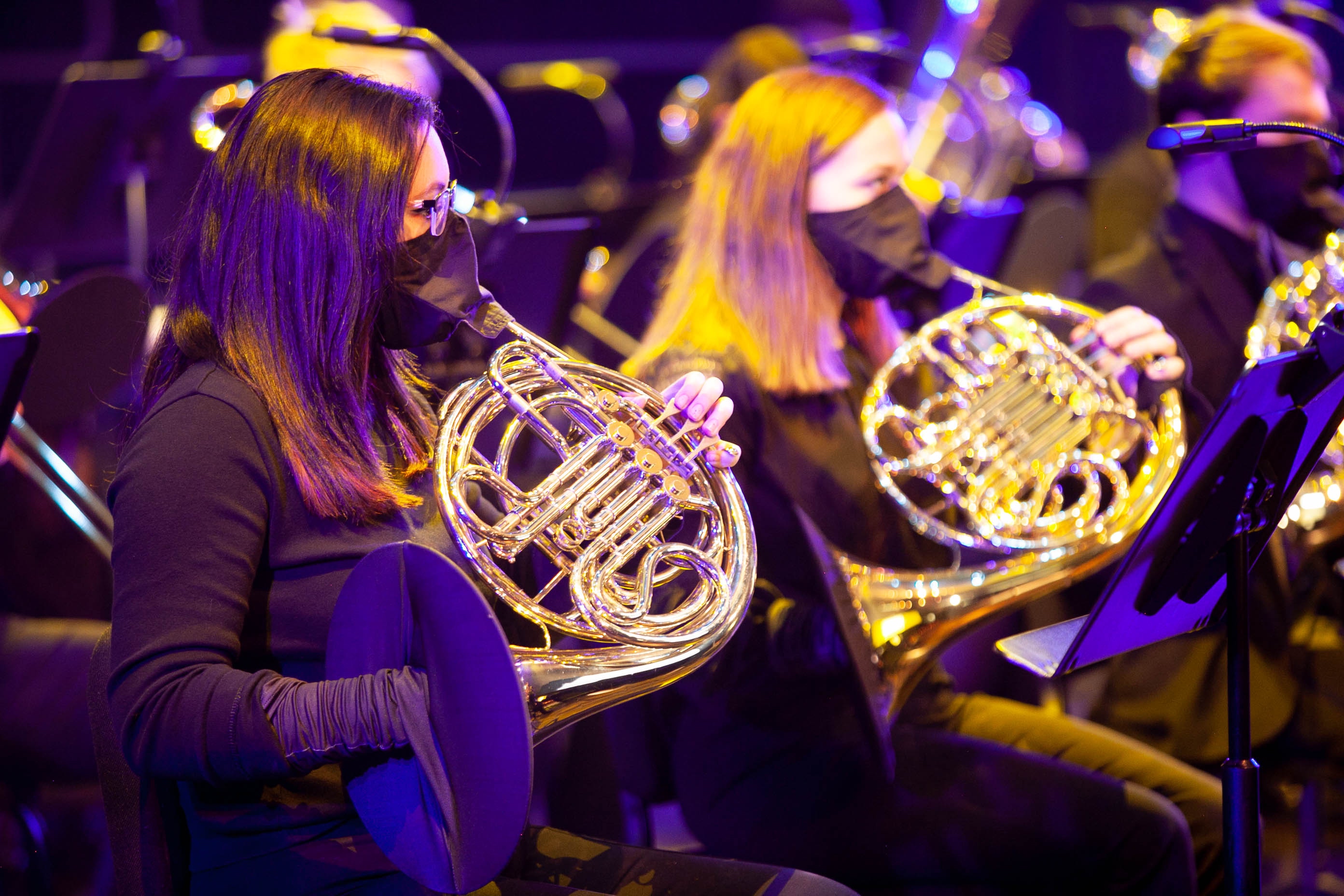 The School of Music will be hosting an online watch party as a YouTube Premiere for Christmas Vespers 2020 on Saturday, December 19, at 7:30 p.m. Following the watch party, the public will be able to access segments of Augustana's Christmas Vespers via Augustana's YouTube Channel.
Beginning on Friday, December 18, Christmas Vespers will be available via television broadcast as listed at augie.edu/vespers.
Find out more about the making of Christmas Vespers 2020 and how you can support the initiative. For more information about the Augustana School of Music visit augie.edu/music.
About Christmas Vespers
One of Augustana's oldest and most beloved traditions made its debut on December 18, 1938, when the Augustana Choir presented a service of Yuletide music to a full house in the gymnasium/chapel. This Vespers service ushered in the Advent and Christmas celebration on campus, a tradition that continues to the present.
The first Vespers service was presented in three parts: The Prophecy of the Coming of the Christ Child, the Birth of the Savior and Praise of the Newborn Child. The Augustana Choir sang a majority of the program, but also included a women's trio, male quartet, male duet and female solo.
Christmas Vespers continued in this basic format for the next few years, evolving quickly into one of the college's most popular and well-attended programs.
In recent years, Vespers has become a multi-performance event to thousands in Sioux Falls and the region — also performing in Rapid City and the Twin Cities.