November 20, 2020
Written by Public Relations & Communications Strategist Jill Wilson
Augustana University is excited to announce that School of Music Assistant Director of Bands and Director of Athletic Bands Dr. Larry Petersen is working with Director of Bands Dr. Christopher Unger and Percussion Instructor Daniel Sailer to bring back the Augustana Marching Band.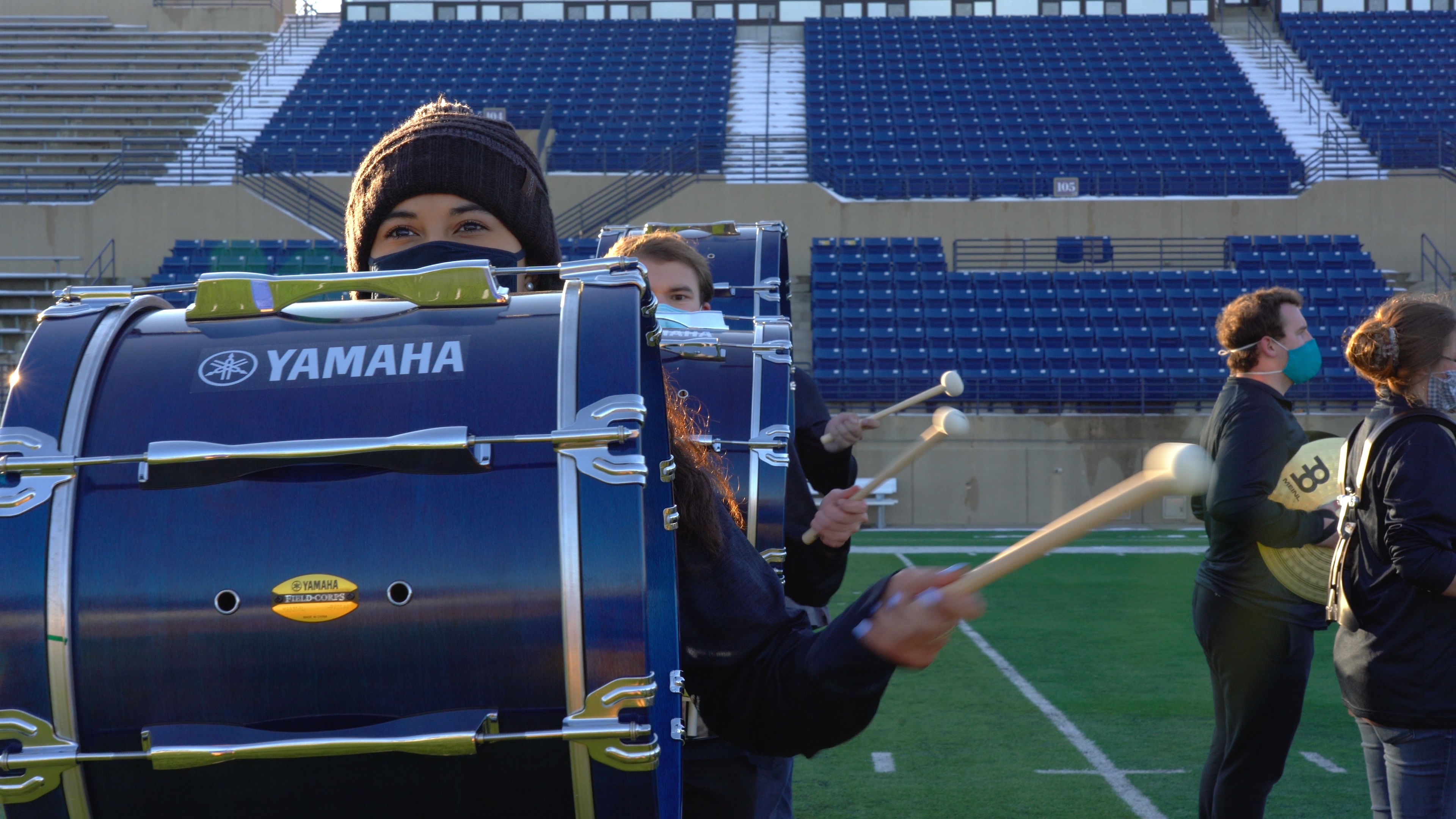 The resurrection of the Augustana Marching Band will occur in two phases. The first phase is already underway with the launch of the School of Music's drumline, which took place in the fall of 2020. Led by Sailer, the drumline has performed several times on campus, receiving an enormous amount of praise from staff, faculty and administrators, with more students interested in the ensemble than there are instruments. 
"By the time we launch (the Augustana Marching Band) in the fall of 2021, we're going to have this heartbeat of the ensemble in place and ready to deliver. The drumline is the key to our success in getting the marching band going and it's all about support and proper personnel, and we have all of that in place," said Unger. "Our marching band will not only enhance the student experience, but will change the gameday experience and athletics in ways that we don't even understand yet, so it's truly an exciting time."
The second phase of resurrecting the Augustana Marching Band will include equipping the band with instruments and uniforms. The School of Music has created a partnership with Yamaha, which has been providing quality products and services that incorporate new and traditional technologies for more than 130 years. The marching band uniforms, in the design phase, will incorporate the university's colors and core values.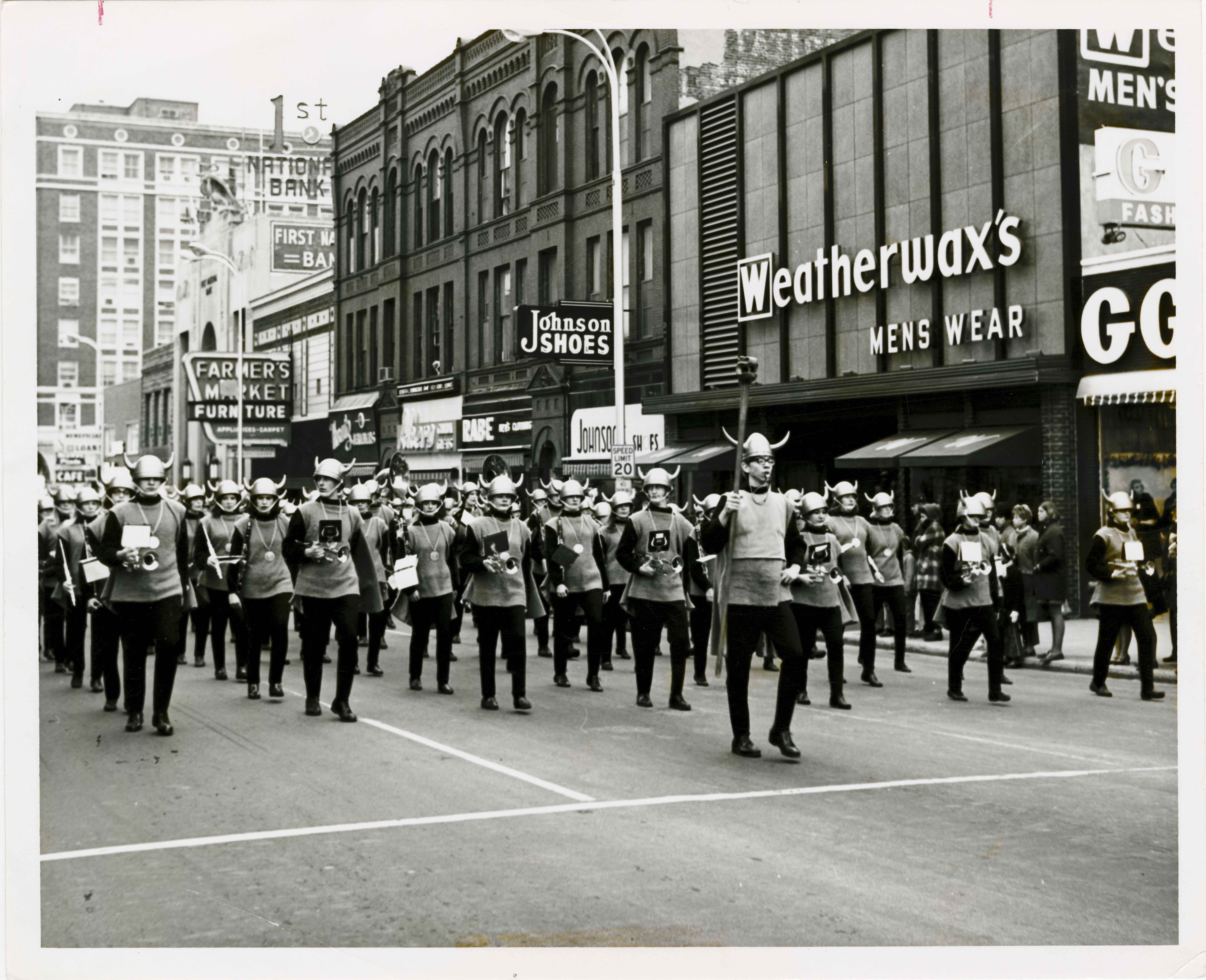 Dean of the School of Music Dr. Peter Folliard said, "A marching band is the right next step for Augustana for a variety of reasons, but most of all it's going to be our greatest driver for increased enrollment for our music programs and students of all majors. A marching band is the most visible part of any music program on a collegiate campus and it's time that Augustana got the band back together here."
The first time Augustana's marching band — The Marching Vikings — was documented was in the 1936 Augustana Yearbook The Edda. For decades, The Marching Vikings provided much of the color and sound  for Viking Days parades, leading anywhere from 20 to 40 other area marching bands through the 15-block route in downtown Sioux Falls.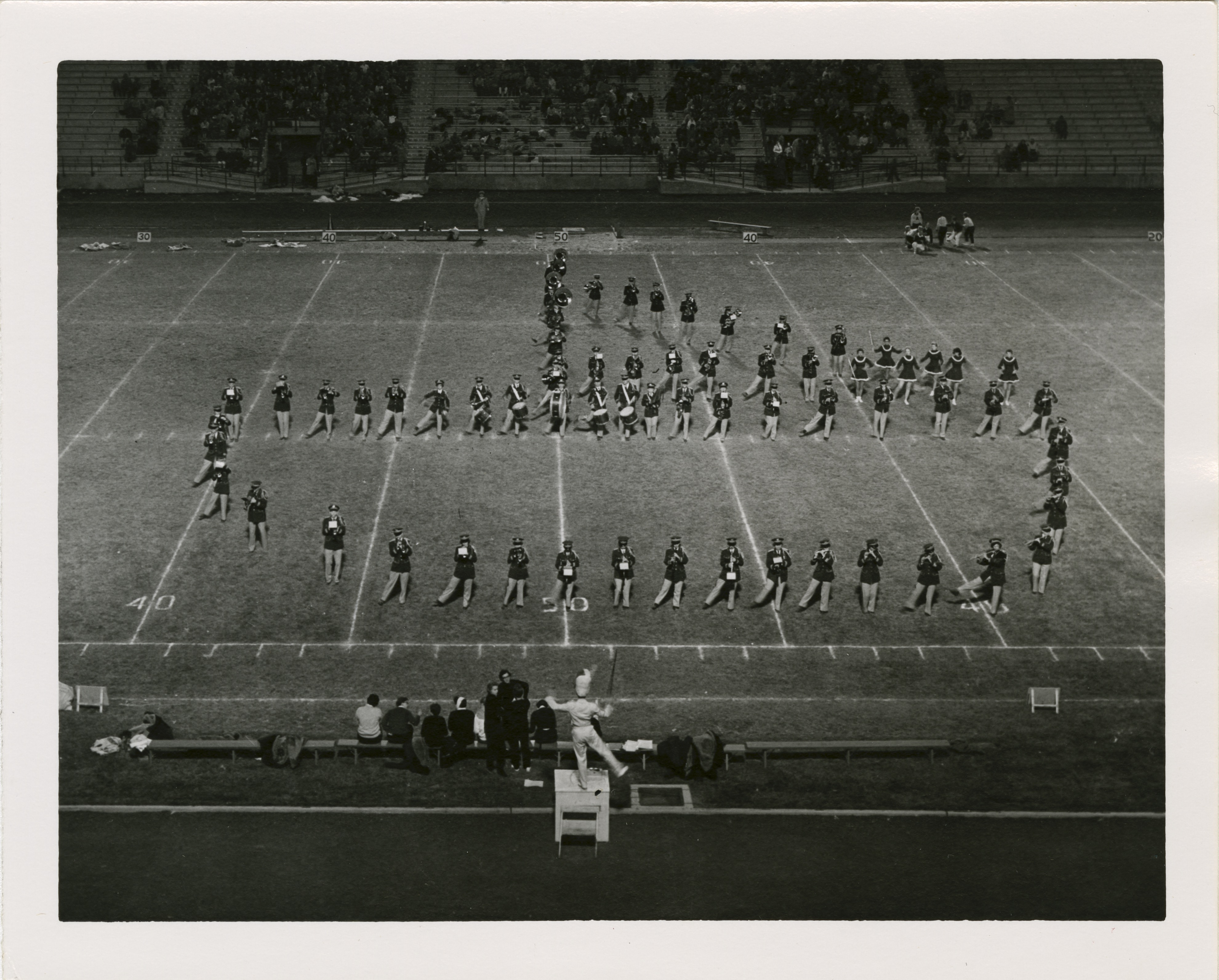 In 1964, The Marching Vikings even made national television, performing during halftime for the Minnesota Vikings vs. Detroit Lions game in Minneapolis. In 1977, Augustana Band Director Leland Lillehaug reported to the Argus Leader that the university had made the decision to "drop marching band some time ago," reportedly in 1974, and only assembled for Viking Days homecoming festivities, which continued into the 90's.
Students participating in the Augustana Marching Band will be offered an annual scholarship. For more information, please visit or augie.edu/music or augie.edu/scholarship.