December 21, 2021
Written by University Writer Keeley Meier '20
Augustana student Jose Serna '24 was awarded the American National FFA Organization (FFA) degree in October — an honor earned by less than 1% of FFA members. The American FFA Degree is the organization's highest honor, and was awarded to Serna at the National FFA Convention & Expo, held Oct. 27-30, in Indianapolis, Indiana.
The FFA, formerly known as Future Farmers of America, is a national organization that aids high school students with leadership, personal growth and career success through agricultural education. 
In order to receive the degree, Serna was required to earn a State FFA degree, hold active membership for the past three years, complete secondary instruction in an agricultural education program and operate an outstanding supervised agricultural experience program. He was also required to partake in a minimum of 50 hours of community service, as well as demonstrate his leadership abilities and outstanding academic achievement. 
"I'm glad that I finally achieved this," said Serna, a government & international affairs and sociology double major with an emphasis in medicine and health. "I knew this was my goal, but there were definitely times when I debated quitting."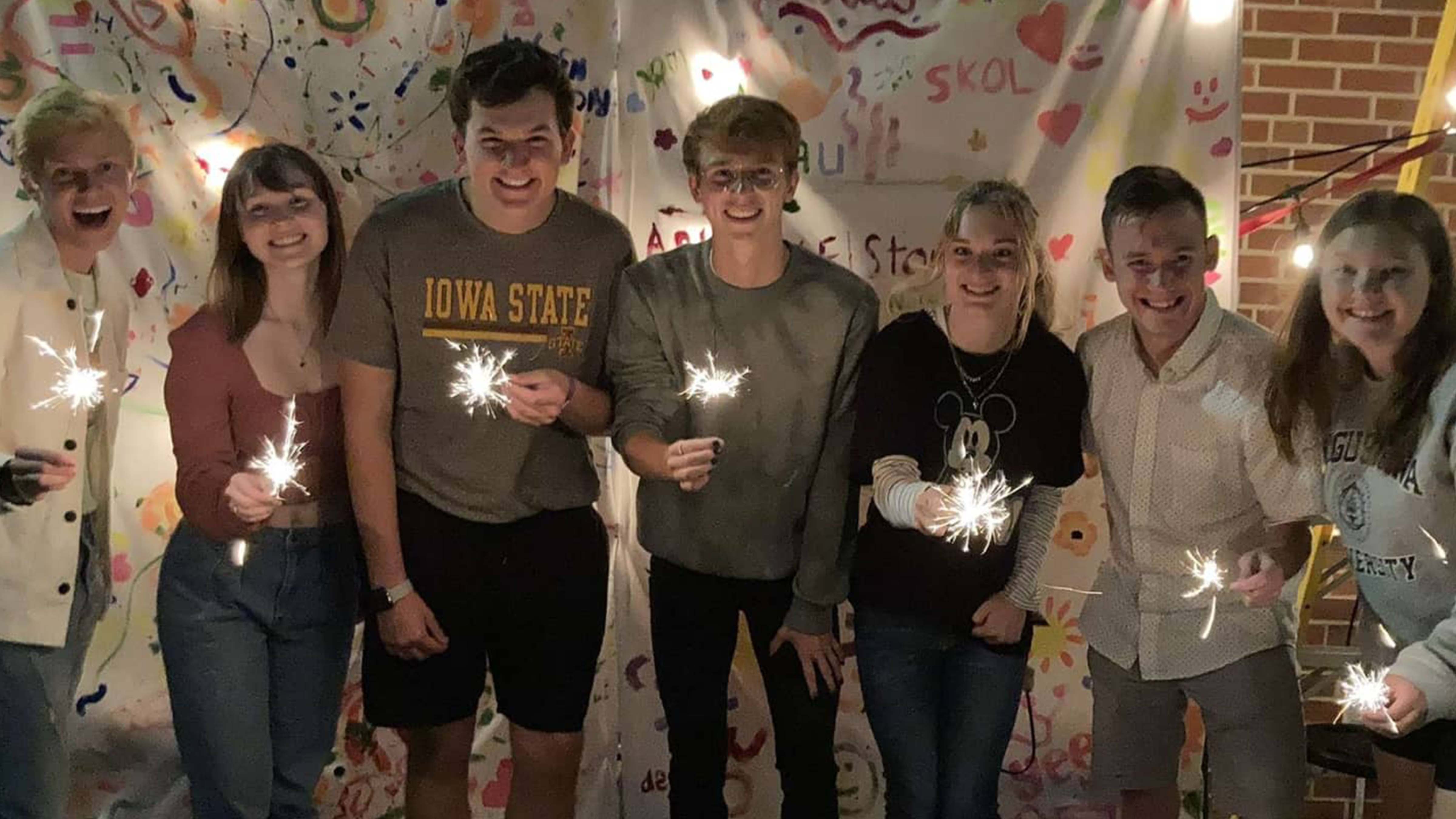 Serna, a Bloomington, Illinois, native, joined his local FFA chapter when he enrolled in an agricultural course his freshman year of high school despite having no prior experience in agriculture. He then began to participate in career development events and agricultural experience programs — like mushroom inoculation and food identification by aroma. By his junior year, Serna was a leadership team member — co-chairing the leadership committee. 
"Jose focused a lot on community service and how he could make our chapter and community better," said Liz Harris, Serna's FFA local chapter advisor. "He documented more than 700 hours and earned $15,000 through his supervised agricultural experience projects — starting when he began working at a local mushroom farm and grew as he worked for a local grocery store."
Another degree requirement was to earn at least $10,000 and productively invest $7,500, or earn and productively invest $2,000 and work 2,250 hours in excess of scheduled class time. Serna fulfilled this requirement by working at Hy-Vee, which tied into the agricultural focus of FFA. 
"I was working with food (at Hy-Vee)," Serna said. "We also had a community garden in the back of the high school where we would grow corn and strawberries in the summer. Then some of us would sell the corn to make money for our FFA chapter."
Serna attended many conferences during his time with the FFA, including the Washington Leadership Conference in Washington, D.C., and National FFA Convention & Expo, where he returned in October to receive his degree. 
From these conferences and his FFA experience as a whole, Serna said he fell in love with the organization and the skills it provided him.
"The personal growth that you get out of it, especially the leadership skills — it looks great on a resume or college application, but I feel like I've grown a lot as a person," said Serna. "I learned a lot from my advisor and the other ag students."
"Jose lives to help others and his community, and I have no doubt that he will continue to do so," Harris said. 
Serna, who transferred to AU this year from Grand Canyon University, hopes to someday start his own non-profit hospital with a back-up plan of working on health care policies for the government.
"I had a (complicated) health history when I was younger, so it's my way of giving back to those who helped me," Serna said.