Written by Public Relations & Communications Strategist Jill Wilson
Augustana University announced today that Dr. Matt Volansky has been named the inaugural Dean of the School of Health Professions and Dr. Marcia Entwistle as the inaugural dean of the School of Business. The announcement is part of the university's strategic plan — Viking Bold: The Journey to 2030 — to establish new academic structures and centers that sustain excellence, facilitate growth and cultivate innovative and impactful teaching, learning and research to provide an education of enduring worth.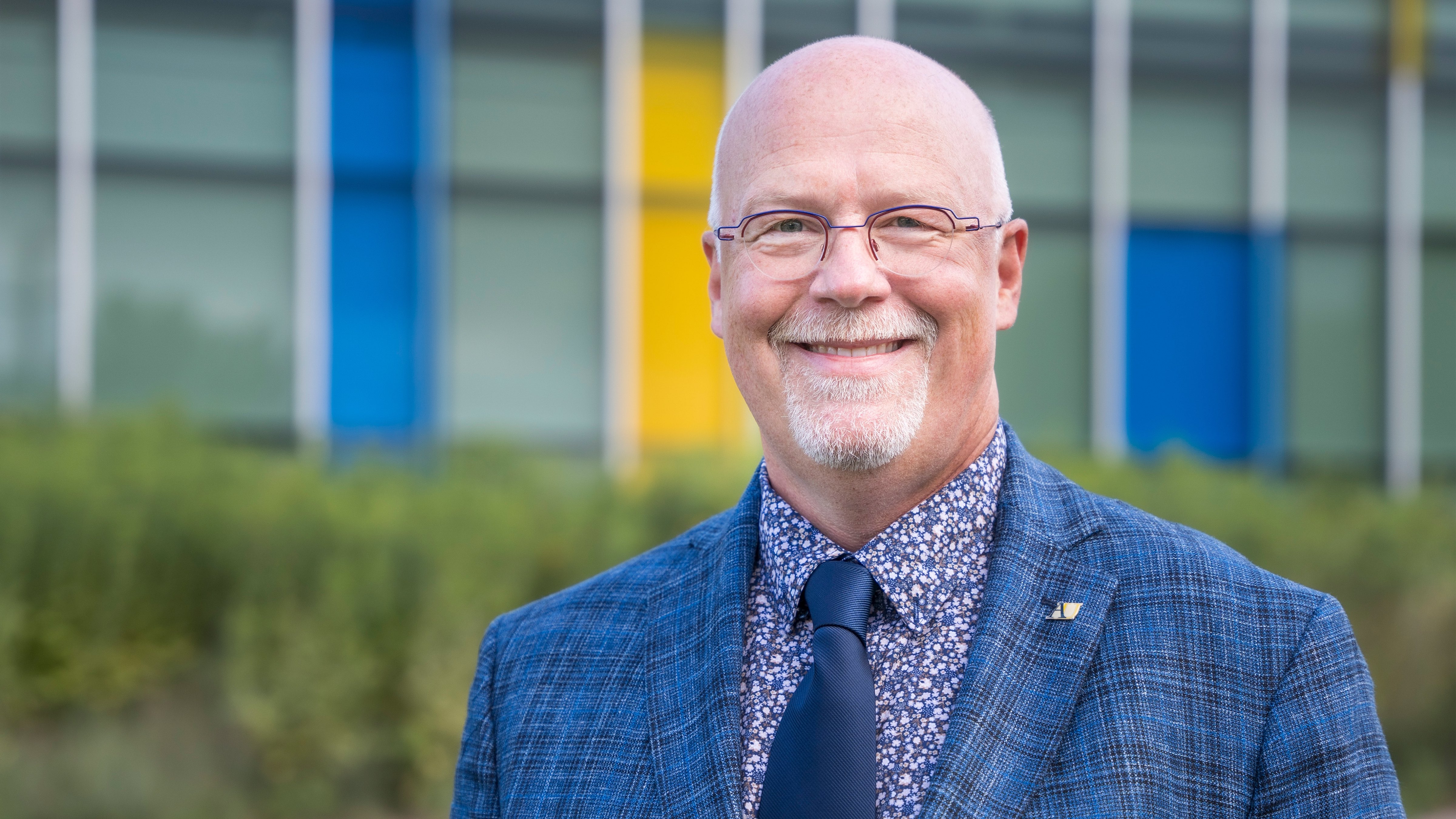 "I'm so excited that Augie has made the long-term investment in innovation culture," Volansky said. "I enjoy the challenge of collaborating with colleagues to develop innovation as a competency like leadership or ethics."
Volansky, of Naples, Florida, joined Augustana in 2019, when he was hired as the director of the university's Doctor of Physical Therapy (DPT) program. Along with his role as dean of the School of Health Professions, Volansky will continue to develop and lead Augustana's first-ever doctorate degree program through the process of accreditation with the Commission on Accreditation in Physical Therapy Education (CAPTE) as the program was recently approved by the Higher Learning Commission (HLC).
"Dr. Volansky was chosen because of his professional experiences, expertise, broad understanding of health professions past, present and future, and most importantly, his expressed and demonstrated commitment to Augustana's core values. These things make him perfectly suited for this role as dean," said Dr. Colin Irvine, executive vice president and provost. 
"We are supremely confident that he's going to help lead our health-related academic programs to the next level. He'll do so because he's always learning about what's happening in health care, and he's good at learning with and from his colleagues. Matt gets the Augustana mission, and understands the critical role the liberal arts play in making Augustana graduates uniquely prepared to serve and lead in various roles."
Volansky earned a Bachelor of Science in physical therapy from the University of Toledo at Medical College of Ohio, Master of Business Administration (MBA) in health care from Baldwin-Wallace College, DPT from Northeastern University and Ph.D. in biomedical informatics from Rutgers University. Volansky came to Augustana from the University of Mount Union, where he was an assistant professor and faculty senator in the Department of Physical Therapy. He has also been involved in private practice for more than 25 years.
"I'm hoping to be able to build a place where everybody can not only meet demands, but work together, so that we can create something that's innovative and build that foundation of innovation and thought, where we're allowed to try new things, where we're allowed to fail, but yet, we continually learn from those and build something even better," said Volanksy.
The School of Health Professions incorporates a number of majors at Augustana, including nursing, fitness management, exercise and sport sciences, as well as genetic counseling.
"A School of Health Professions helps to facilitate collaboration, innovation and integration, among other outcomes and goals. It helps ensure and encourage partnerships and synergy among academic departments that prepare students to enter into health care fields. Simultaneously, it helps AU integrate more deliberately and strategically with our partners to serve their needs and those of our students," Irvine said.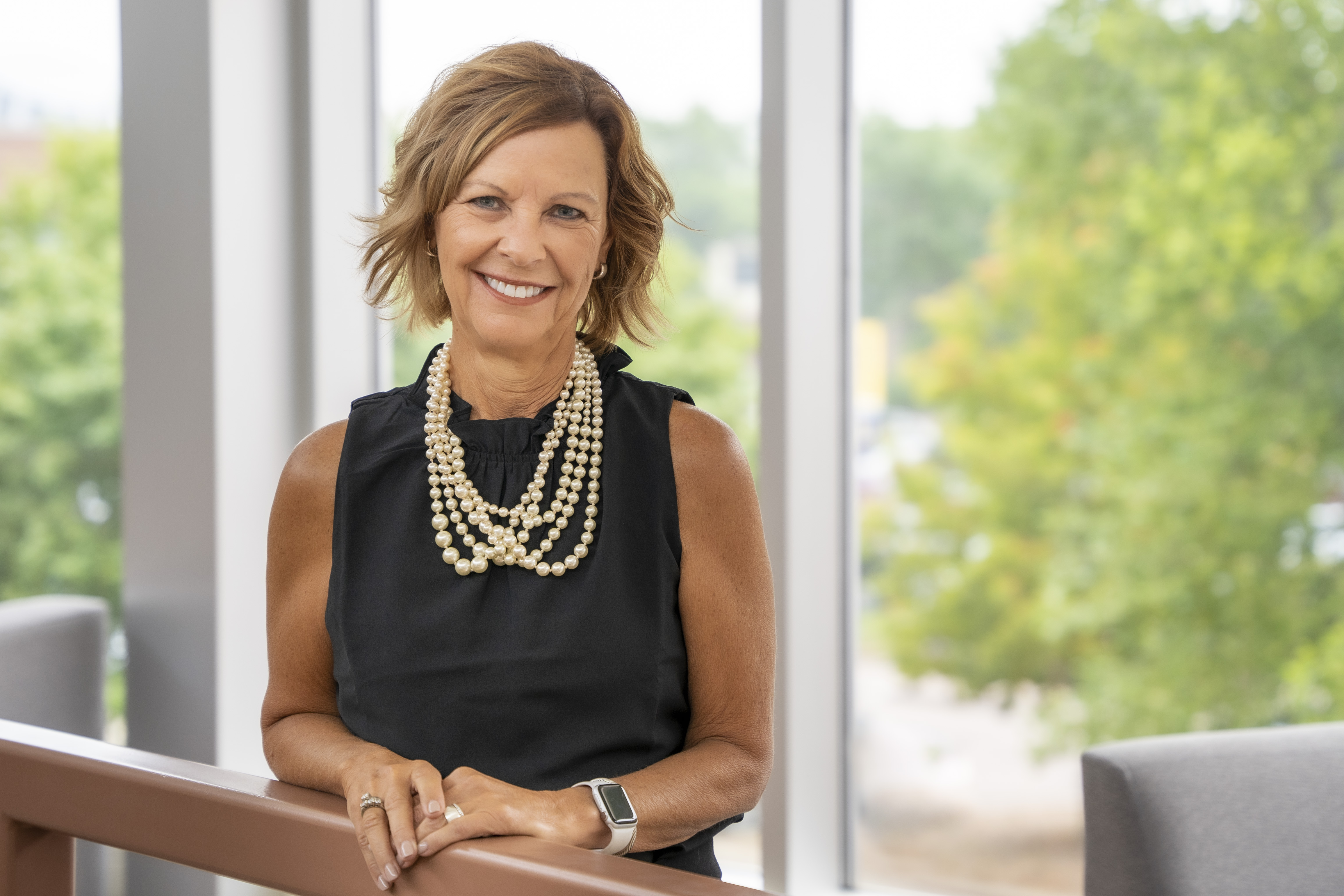 As for the School of Business, Entwistle has committed to serve as dean for two years.
"I am humbled and excited to have been asked to serve as the inaugural dean," Entwistle said. "I'm thrilled to be able to help Augustana through this transition as we establish  the School of Business with our talented faculty. We will build on our strong tradition merging business education and the liberal arts as we prepare for a bright future. Sioux Falls is an extraordinary place to study business — we can't wait to get started."
Entwistle, originally from Ashton, Iowa, has been an Augustana faculty member for more than three decades. The associate professor teaches courses in management information systems, systems analysis and computer programming in both the business administration and computer science departments. She earned her undergraduate degree from AU in 1983, as well as her MBA and Ph.D. from the University of South Dakota. 
Entwistle was instrumental in developing and launching the university's new MBA degree programs. AU's first 4+1 MBA class began in September of 2020, providing undergraduate students the ability to earn both their bachelor's degree and an MBA in five years. The 2-year program for working professionals kicked off this summer.
"We have an incredible opportunity right now. Sioux Falls is growing. Augustana is flourishing. Our students are realizing professional success and personal fulfillment during their time with us and immediately upon graduation as they launch their careers. How we lean into this movement matters, and I am confident Dr. Entwistle is the right person to ensure we are up to the challenge and the many exciting opportunities it represents for Augustana and Sioux Falls," said Irvine.
The Schools of Health Professions and Business are now two of four schools that have been launched at Augustana. Dr. Laurie Daily was named the inaugural dean of the Sharon Lust School of Education in April of 2020, and Dr. Peter Folliard, the inaugural dean of the School of Music in May of last year.
"We're very excited about what this will mean to the Sioux Falls community and how we'll be able to form partnerships and engage our community leaders even more. The business community has always been good to Augustana and now that we're a school, we'll be able to reach out in a different way. We have competitive and driven students and we're anxious to see how this change will impact our ability to recruit these same level of students," said Entwistle.