May 18, 2021
Written by Public Relations & Communications Strategist Jill Wilson
 
On Tuesday, May 18, Augustana University broke ground on a $50 million housing plan focused on new and enhanced facilities that will serve the educational, spiritual and holistic needs of Augustana's students and staff, as well as inspire others in the community who utilize its campus.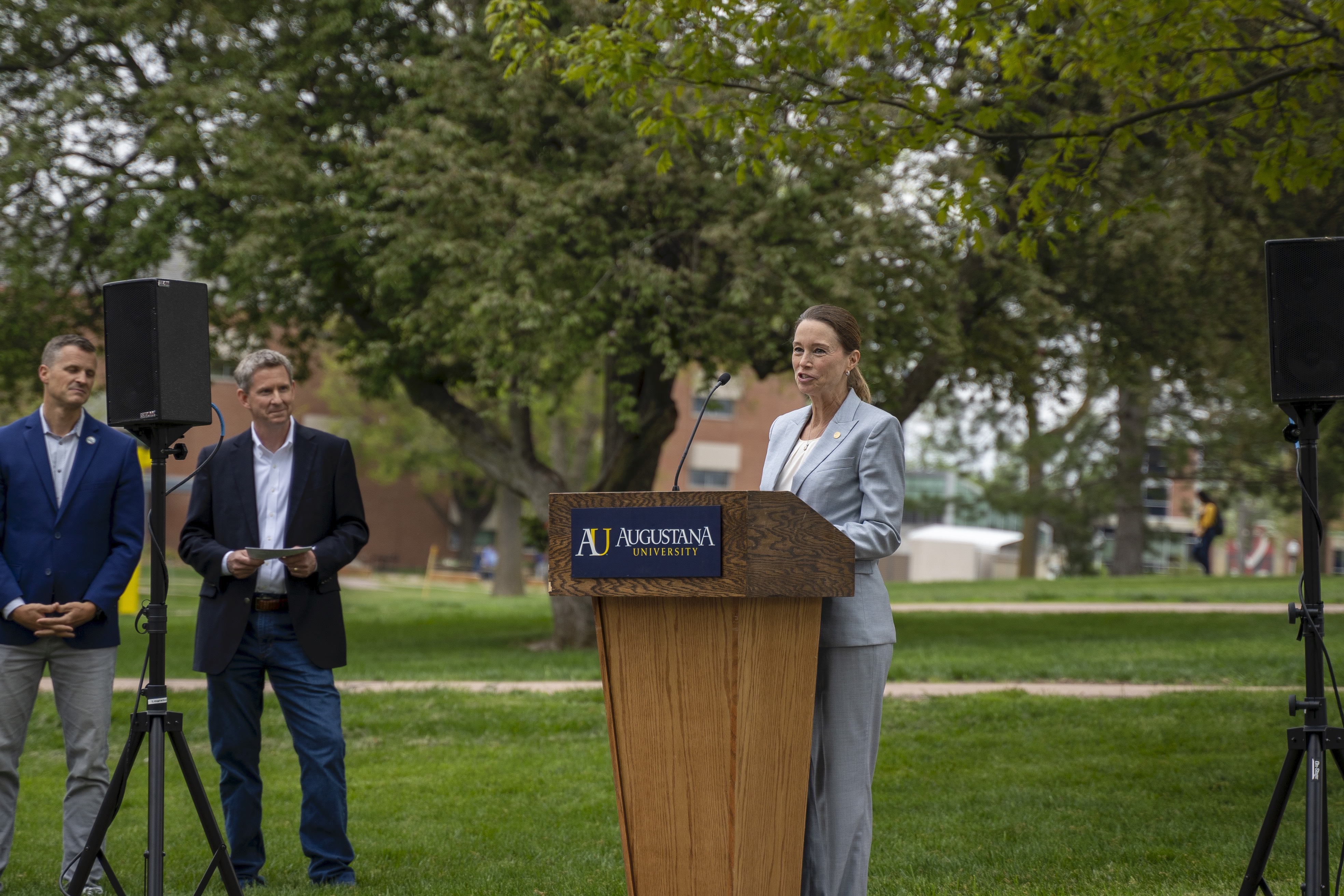 The housing project, which will create a new south residential village, is a major step forward in the first phase of Augustana's strategic plan Viking Bold: The Journey to 2030.

"We've got some exciting things going on and our hard work is paying off. I think we're seeing a lot of positive results behind all of the efforts," said Chief Financial Officer & Executive Vice President Shannan Nelson. "What we're doing is contributing housing revenues that we receive from our students over the next 35-40 years, which will create an upfront asset that allows us to retain bond financing, so that we can make these improvements across campus, as well as create some additional financial sustainability."
Thanks to the expertise of Mortenson, KWK and Koch Hazard Architects, TSP, Inc., Associated Consulting Engineering (ACE), Inc. and Confluence, the project will allow Augustana to attract future students and grow enrollment in an increasingly competitive market.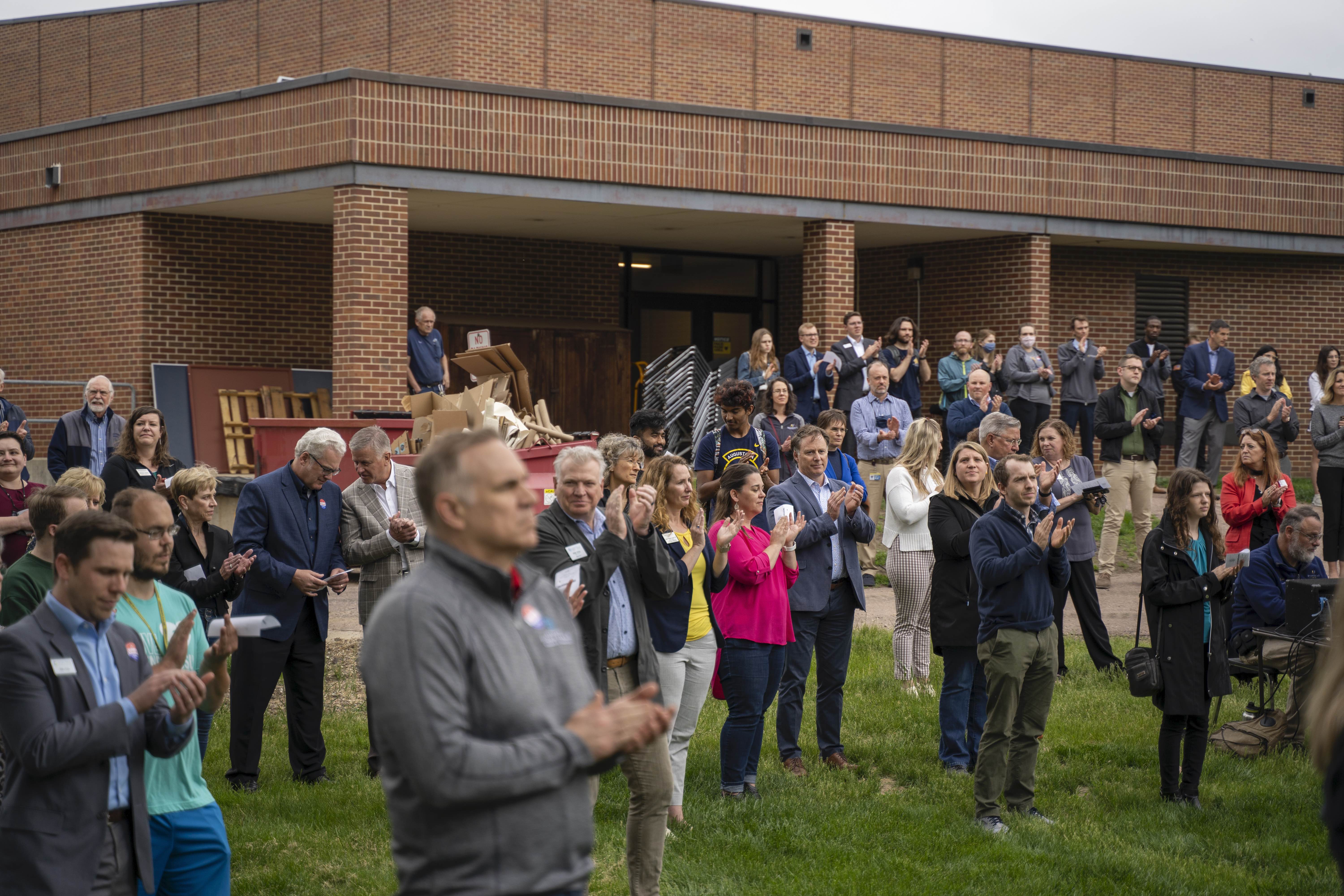 Construction will begin in the summer of 2021. When completed in the fall of 2023, Augustana will be home to a new residence hall, which will include 200 beds on the south end of the university's north campus. Some new shared multi-purpose spaces will incorporate both living and learning environments for faculty, students and affinity groups on campus. Two of the university's existing residence halls — Bergsaker and Solberg Halls — will see upgrades to infrastructure; elevators will improve accessibility with fresh new finishes and air conditioning will be added to each building. 
The project will also focus on a newly-imagined campus green, which will include a new south landscaping courtyard. The plan includes renovations to existing parking, as well as improvements to other infrastructure, such as utilities, accessibility and security.
"It will be exciting to have construction on campus to highlight our growth," said Director of Facility Services Andrea (Miller) Smith. "We must be able to meet the needs of the growing number of students that we will have on campus. By elevating the experience of our residential component, we're elevating the excellence of the entire campus. It's going to be incredibly impactful, not only for Augustana, but for the entire Sioux Falls community."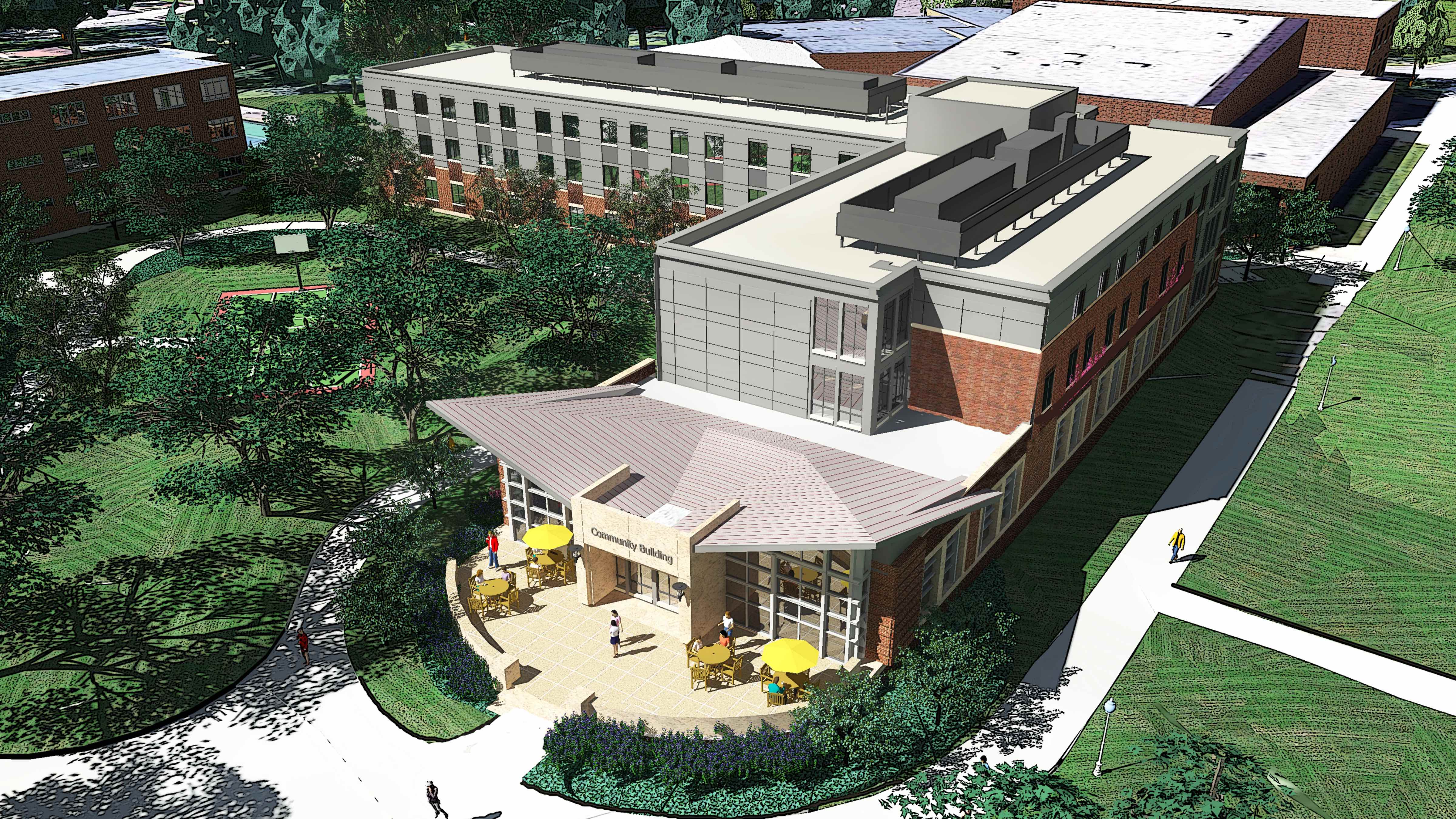 The completion timeline for the project is as follows:
New South Residence Hall, Combined Living/Learning Space (North of Bergsaker Hall and East of Solberg Hall, South of Fryxell Humanities Center) — Fall 2022

Bergsaker Hall Renovation (Southwest Side of North Campus) — Fall 2022

Campus Green: South Landscaping Courtyard — Fall 2022

Solberg Hall Renovation (Southwest Side of North Campus) — Fall 2023
The new and improved housing plan for the south end of campus is part of a long-term comprehensive plan to transform Augustana's physical campus. Once these projects are complete, the university will assess their impact, along with the most current enrollment projections, to best determine how to proceed with the next phase of the comprehensive plan.
Hosted by the Sioux Falls Development Foundation, the groundbreaking ceremony took place at 4:30 p.m., to the south of Fryxell Humanities Center at 2120 S. Grange Avenue.