February 18, 2021
Written by Augustana Student Noah Wicks '21
As a child, Brooklynn Gross loved receiving books from Dolly Parton's Imagination Library in the mail. Now, as a senior at Augustana studying English and secondary education, she has the opportunity to help provide these books to children as an intern for the organization.
"I'm really passionate about children's literature and about helping kids get books because I want to be an English teacher," she said. "It's really important that we're matching kids up with the right books."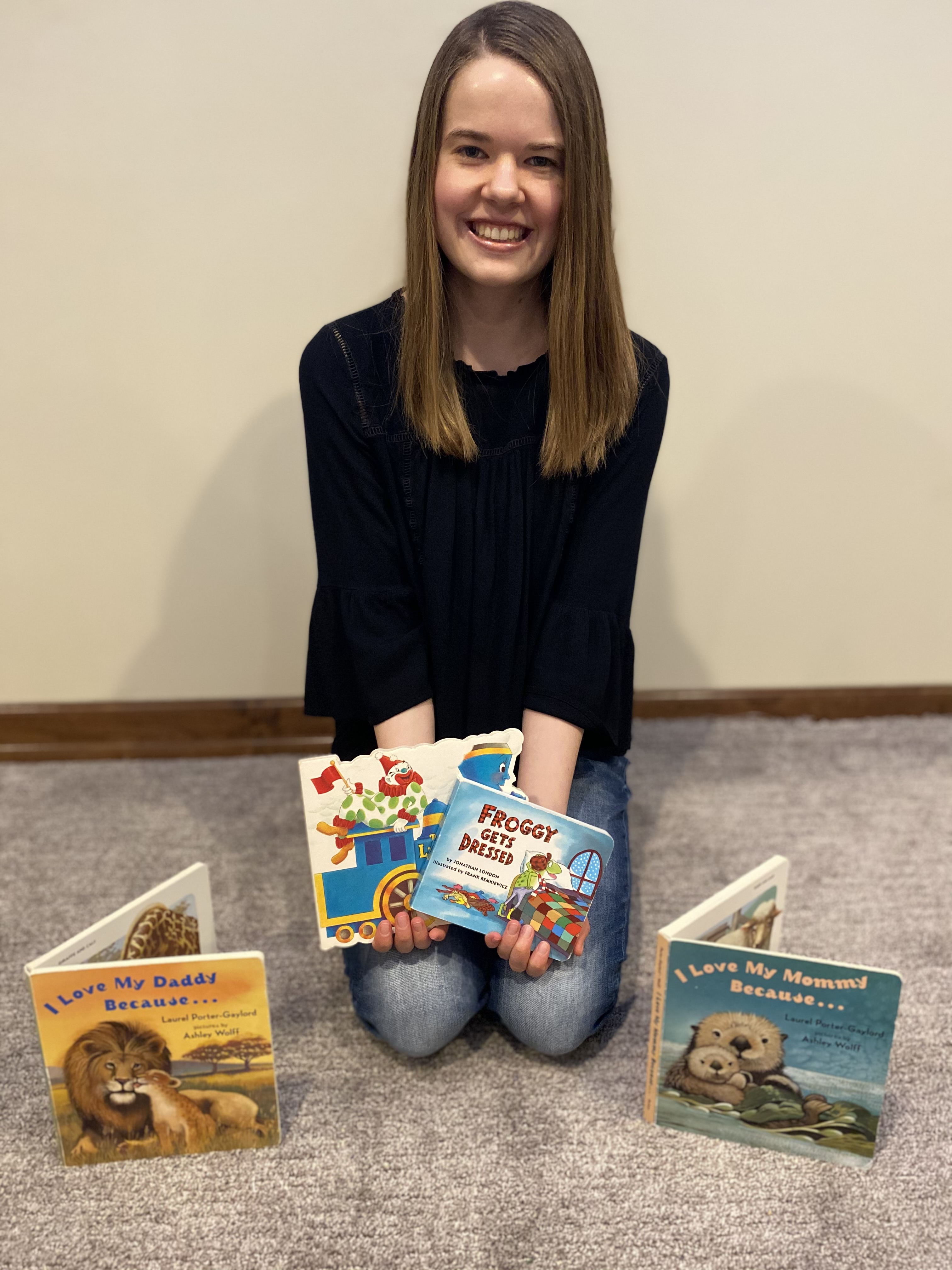 Gross is no stranger to the world of children's literature. When she was a student at Harrisburg High School, she wrote a book about the importance of good dental hygiene entitled "Billy's Cavity Carnival." All of the book's proceeds went toward helping low-income children receive free dental care. 
Gross, a member of Sigma Tau Delta's International English Honors Society, saw the job opening in one of the society's email newsletters. At first, she wasn't sure she would stand a chance of being considered for the position.
"My first thought was, 'I can never do something like this.' So, I deleted the email. Then I was driving home and I was thinking about it a little bit more and I thought, 'I might as well try.' So, I got home, I recovered the email from my deleted folder and started looking at it a little bit more."
She reached out to Dr. Sarah Rude, assistant professor of English and advisor to Augustana's Sigma Tau Delta chapter, who helped her with the application. After submitting the application, a writing sample and an example of a video presentation, the organization contacted Gross wanting to set up an interview. 
Gross said that the interviewer told her that she "could tell I was very passionate about children's literature."
Dolly Parton's Imagination Library provides a new, free children's book every month to kids from ages zero through five. Books are available to kids in the United States, Canada, Australia, United Kingdom and Ireland. 
The internship opportunity was available to Sigma Tau Delta undergraduate and graduate members from all 50 states. The position was created this year, so Gross will be the first to receive the opportunity. 
"This internship is a major accomplishment for Brooklyn," Rude said. "Since the internship was only available to Sigma Tau Delta students, all the candidates were English honors students, and Dolly Parton's connection to the internship ensured a large pool of applicants."
Because of COVID-19 precautions, Gross will be working remotely for her internship and her hours will not be exactly "9 to 5," like the lyrics to Parton's hit song. The internship requires 10 hours of work a week, which Gross will balance while taking three classes and working on a Civitas Honors Program project about how teachers can use young adult literature to teach students social and emotional skills.
Gross has already started working and can't wait to see what's in store for her.
"I'm just really excited to work with the Dollywood Foundation and get to meet people who are coming to our virtual conference," she said.