November 24, 2021
Written by University Writer Keeley Meier '20
Across the country and around the world, Augustana alumni are serving in ministry roles and living out AU's core values of Christian faith and service — from a seminarian in Rome and volunteer in Serbia to a hospital chaplain in Colorado and theatre camp director in Iowa. Alumni have served with organizations such as Athletes in Action, Border Servant Corps, Pan De Vida and Mission to the World. They've found their callings in Australia, Madagascar, Canada, Germany, Japan, Norway and Tanzania. Many are making a difference in the local community, as half of the Evangelical Lutheran Church in America (ELCA) churches in Sioux Falls are pastored by alumni. Many were part of the chapel staff or campus ministry outreach programs during their time at Augustana — nurturing their call to a vocation rooted in faith and service and leading them to accept the call to ministry in myriad forms around the globe.
📍 Sioux Falls, South Dakota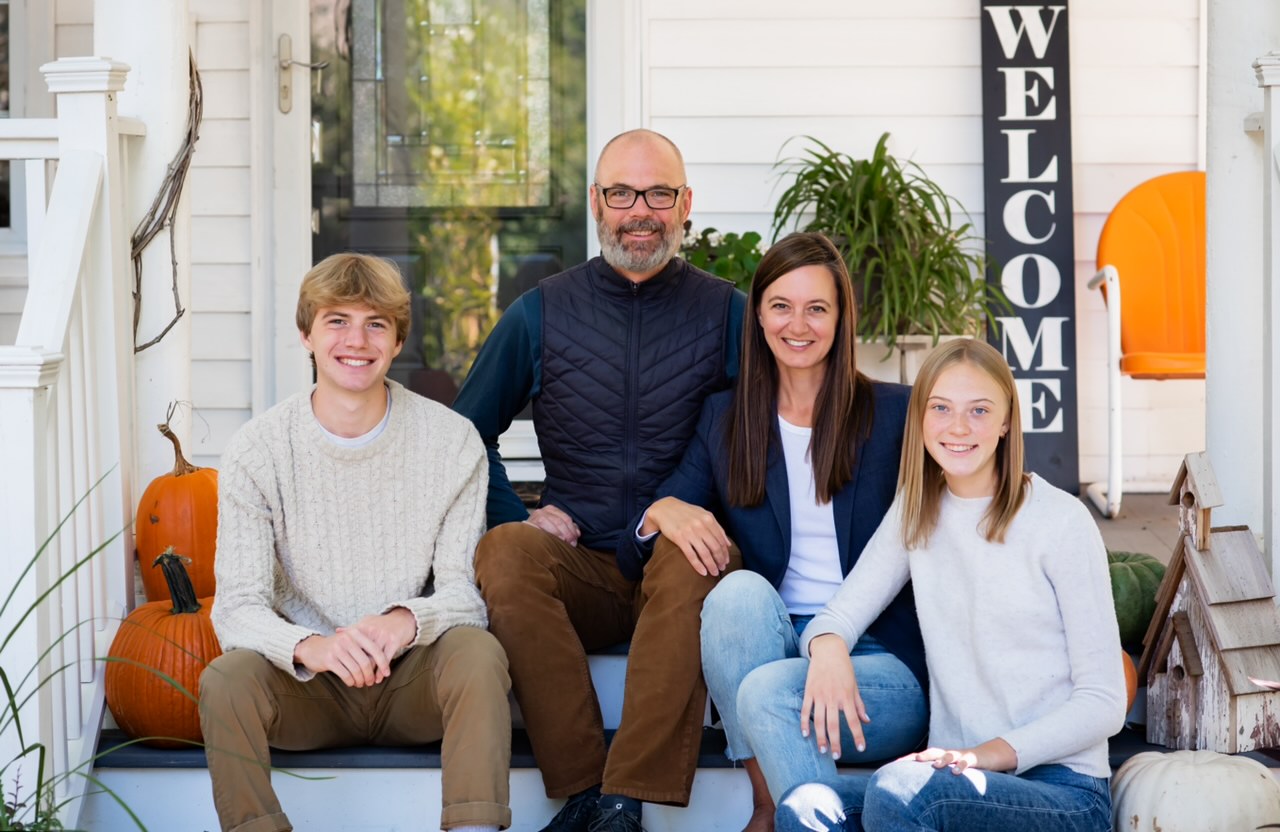 Heidi (Kostboth) Binstock '95 never saw herself pursuing a life of ministry. The Beresford, South Dakota, native grew up in the Lutheran church but didn't feel called to work ministerially until she began working with Lutherans Outdoors in South Dakota at Atlantic Mountain Ranch in Custer.
"Working at the camp, getting that sense of call and proclaiming to people they are forgiven — I felt like I had a gift and passion for that," Binstock said. "It was really about being able to see myself in that role."
Binstock followed her husband, Greg Binstock '95, the associate head coach for Augustana's track & field and cross country teams, to Bemidji, Minnesota, and landed a job as an interim youth director at First Lutheran Church. 
While in Bemidji, Binstock was encouraged by the pastor at First Lutheran to apply to seminary. She studied at Luther Seminary in St. Paul, Minnesota, and eventually found her way back to Sioux Falls — serving as associate pastor at Our Savior's Lutheran Church.
In 2014, Binstock became the first called pastor at WestSide Lutheran Church in Sioux Falls, where she still works. Binstock, who entered Augustana as a mathematics major and graduated as an English major, credits the liberal arts education she received as an integral part of her journey. 
"The gift of a liberal arts education is finding connections, and I think ministry really requires you to make connections for yourself and in people's lives about what's happening and then connecting them to faith," Binstock said. "At Augustana, I really learned to listen and make those cross-disciplinary connections."
Binstock's advice for those looking to pursue a life of ministry is to talk to people who know them well.
"We have to hear what our neighbor thinks about us and how they see the gifts in us."
📍Denver, Colorado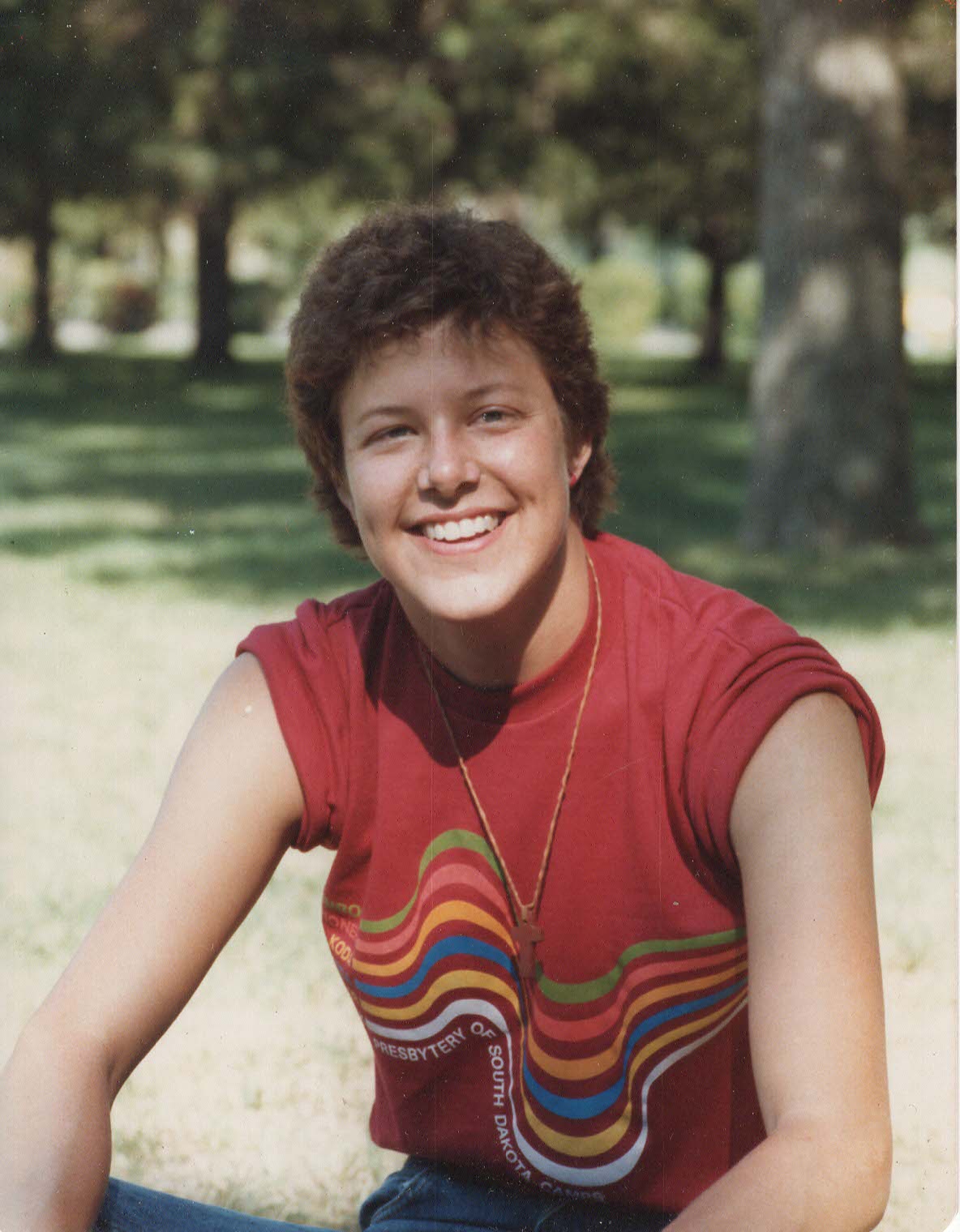 Jean Bareis '84 followed a path in ministry that led her to her current role as a chaplain at the Denver Health Medical Center in Colorado. Bareis graduated from Augustana with an English, religion and secondary education triple major and earned her Master of Divinity from United Theological Seminary of the Twin Cities in St. Paul, Minnesota. 
Growing up, Bareis developed an interest in theology as a member of a youth group in a Presbyterian church in Rapid City, South Dakota.
While at Augustana, Bareis regularly attended chapel, participated in Bible study and, for a short time, a clown ministry group. In the summer of 1984, she worked alongside fellow Augustana students for Lutherans Outdoors as a camp counselor for young children.
Bareis found guidance and encouragement at Augustana from professors like the retired Drs. Murray Haar and Sandra Looney, who both encouraged her to follow her dreams. 
"I recently found an article I had written for a magazine workshop class at Augie entitled 'To Be or Not to Be … A Hospital Chaplain,' for which I interviewed a chaplain at Sioux Valley Hospital (now Sanford Health), so I was definitely considering this line of work back then," Bareis said. "The religion professors even recommended me for a scholarship to seminary, but I was not ready to take that step yet."
Despite the encouragement, the idea of being in parish ministry was not always a definite calling. 
"I lacked role models, because back then, we had very few women in the pulpit," Bareis said. "I also began to identify as a lesbian in the '80s when there was quite a backlash against gays by conservative churches. I struggled with my sense of call and instead, taught English for several years."
When Bareis received a full scholarship to seminary in the early-'90s, she felt that God was guiding her back into ministry. She eventually found her way to the United Church of Christ after being drawn to its affirming stance and emphasis on social justice, and was ordained in 2011.
All of these experiences, at Augustana and beyond, led her to her work as a hospital chaplain, which she jokes is her destiny, as the daughter of a doctor and nurse, as well as the granddaughter of a minister. 
"I was drawn to serving patients and staff of various ages, cultures and faith practices, and I find hospitals to be where the crux of life and death exists," said Bareis. "I've never been one for superficial conversation, and this line of work demands being able to dig deep within oneself, as well as when ministering to others."
📍 Rome, Italy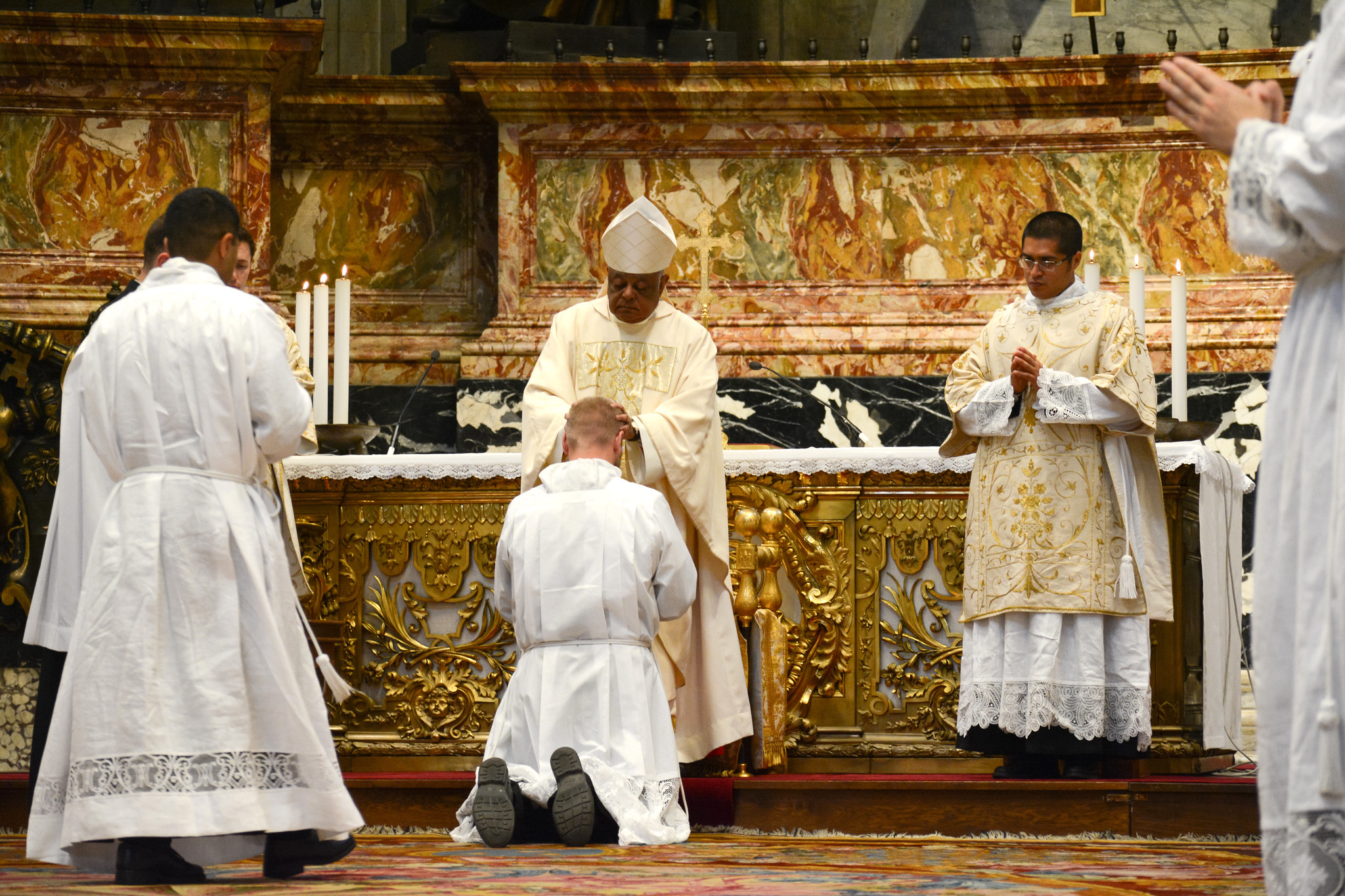 Zach Jones '16 is pursuing a ministerial path after graduating from Augustana with a double major in mathematics and sociology. The former track & field student-athlete has lived and studied in Rome, Italy, since 2018, was ordained as a deacon at St. Peter's Basilica in September and is anticipating ordination to the priesthood in 2022.
Jones, whose original career plans ranged from medicine to criminal justice, joined Augustana's chapel staff as the Catholic ambassador halfway through his sophomore year. He remained in the role throughout his junior year, and during his senior year, was named the chapel president. The Iowa native, who grew up in the Catholic church, never considered his faith to be the center of his life until he became involved in campus ministry.
"At Augustana, there's a search for truth that crosses all areas of study, and it led me to start asking those bigger questions about religion and God," Jones said. "Both the service component and search for truth were really fostered at Augustana, which I think, led into a life of ministry very well."
Jones formed a close relationship with Fr. Kevin O'Dell, Augustana's former chaplain, Pr. Ann Rosendale '04, campus pastor, and Rev. Dr. Paul Rohde, retired campus pastor. Through these relationships, the idea of pursuing seminary and priesthood became a real possibility for him. 
"I'm always very thankful for the Augie community and the openness to be a Catholic student on a Lutheran campus," said Jones. "There are obviously differences among the denominations, but being able to focus on the community coming together as Christians — that was always very powerful for me."
The foundation of ministry, Jones said, is living a life of prayer — as he believes God works in small steps and movements of the heart.
"If you are called to ministry, the Lord is going to get you there," said Jones.
📍 Belgrade, Serbia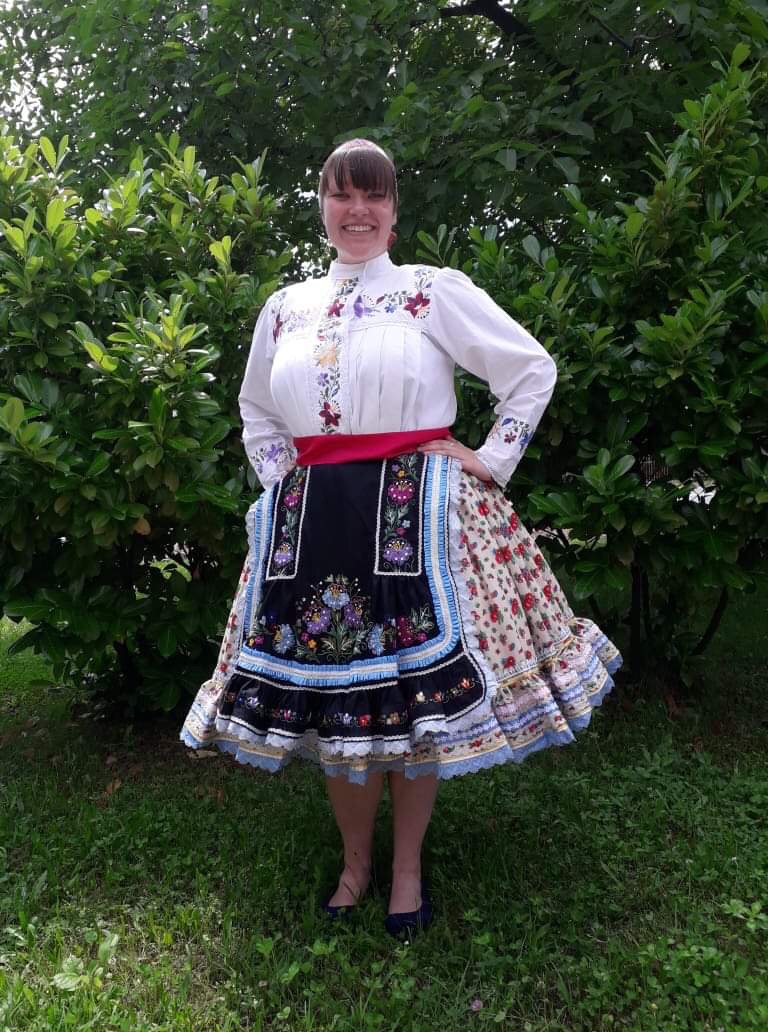 Tina Geistfeld '18 has harnessed her ministerial gifts both near and far — from Sioux Falls and Nebraska to Serbia. The Truman, Minnesota, native graduated from Augustana with a biology major and emphasis in allied health. While at AU, Geistfeld was involved in campus ministry as an outreach team leader and chapel staff member. 
After graduating, Geistfeld realized that she wanted to remain engaged in ministry, and in August of 2018, she left for Belgrade, Serbia, where she served with Young Adults in Global Mission (YAGM), a year-long international service program for ELCA young adults. While in Serbia, Geistfeld also volunteered in a drop-off center that provided clothing, food and bathing facilities for Roma children.
"Every day there was very intentional," Geistfeld said. "I was living out this decision to reflect on my faith and my spiritual beliefs within my daily actions and in serving these kids. It was a very eye-opening and enriching experience."
Geistfeld's idea to pursue a year of service evolved after she attended Augustana's annual Sophomore Retreat. During the retreat, she listened to invited speakers talk about service opportunities. In the letter she wrote to her future self, she noted in all caps, 'TAKE A SERVICE YEAR.' Geistfeld received this letter right before graduation while in the middle of the YAGM application process and knew she was making the right choice.
After returning from Serbia in 2019, Geistfeld joined the Lutheran Volunteer Corps, where she accepted a year-long job placement in Omaha, Nebraska, at an end-of-life care facility, which was cut short due to the pandemic. She is now pursuing her Doctor of Occupational Therapy at the University of South Dakota, and has focused on an internal sense of ministry as she is navigating graduate school.
Geistfeld, who grew up in the Missouri Synod Lutheran Church, said that her ministerial experiences wouldn't have been possible without Augustana.
"Being at Augustana, I got to experience taking my faith into my own hands for the first time, and I got to explore how I wanted to live out my faith because I had opportunities and organizations I could be a part of," said Geistfeld. "Ministry as a whole is something I value so much, and it has helped me define what I understand to be important, impactful living."