Pictured: Jovan Speller, "In Lottie's Living Room," installation
Funded in part by the Augustana University Mellon Fund, the Eide/Dalrymple Gallery on campus opens "Jovan Speller: In Lottie's Living Room," which will be on view from Thursday, Nov. 17, through Thursday, Dec. 15. A gallery reception will take place on Friday, Nov. 18, from 7-9 p.m., with an artist talk at 7:30 p.m. 
"In Lottie's Living Room" is an installation created by Jovan C. Speller — a multidisciplinary artist, archivist and "radical homesteader," based in rural Minnesota.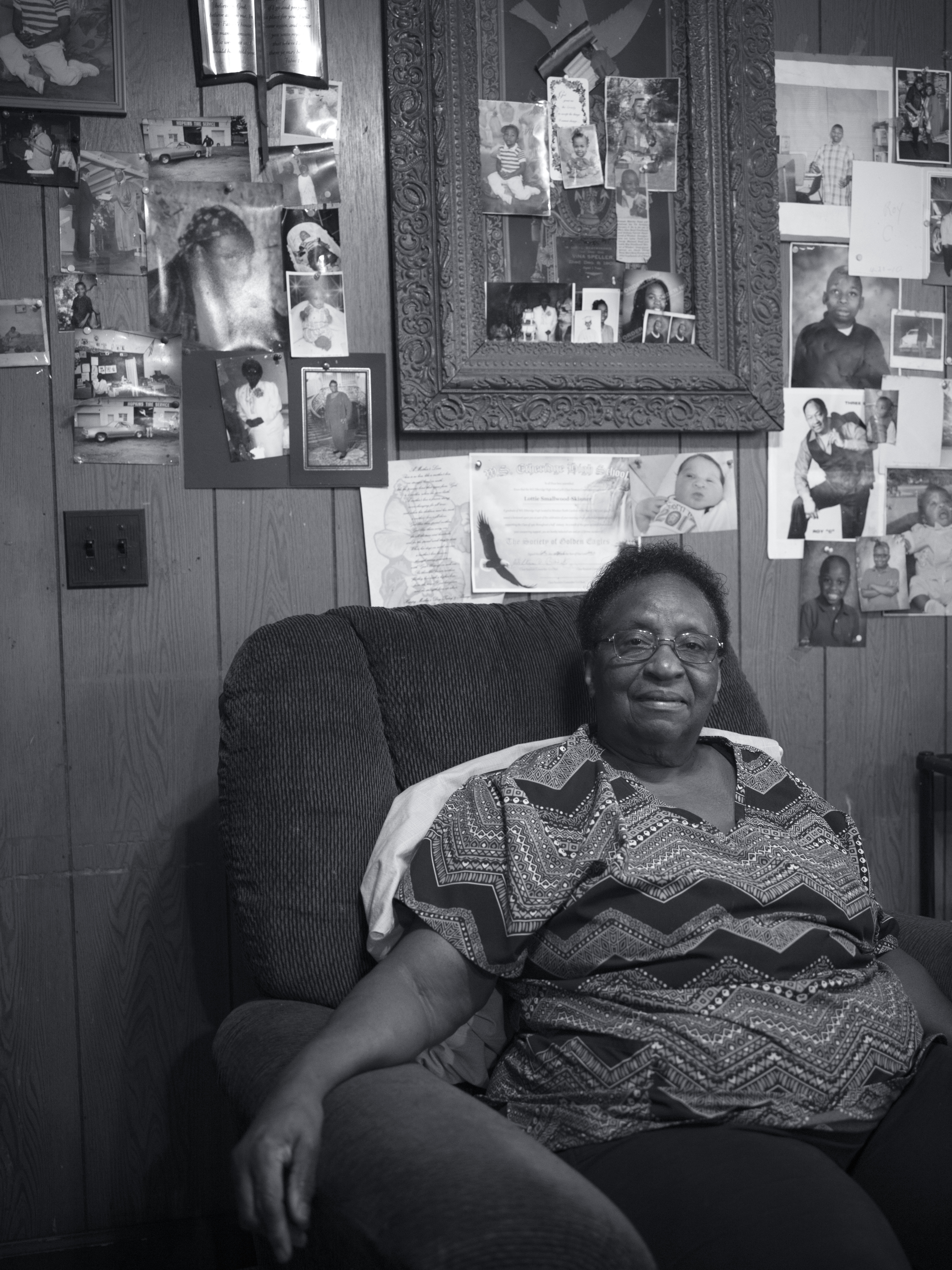 "During the course of my research into and visits to the land once owned by my paternal relatives in Windsor, North Carolina, I began a practice of intense chronicling — capturing photographs of significant sites and people, as well as the voices of those retelling my family's histories. I collected artifacts and ephemera. I documented, photocopied and otherwise recorded and consumed all things that could potentially tether me to my roots," explained Speller. "Listening to the stories that I was told and reading through records of the constant stream of transactions where our ancestral home place was sold and exchanged, due to one circumstance or another, I witnessed the residue of generations of impermanence and disruption."
The installation is a built representation of the familial space of Speller's aunt, Lottie, combined with photographs and the accumulation of personal artifacts. 
"In Lottie's Living Room" attempts to reconfigure the disassembled nature of these findings," noted Speller. "...digging up the past can be messy, even when necessary. This work creates a space to honor and resettle the ashes disturbed in my unearthing of origin."
Speller holds a BFA in fine art photography from Columbia College Chicago in Illinois. Her visual works and installations have been published and exhibited in various group and solo exhibitions. Her work has been collected in private collections, and at the Museum of Contemporary Photography and Minneapolis Institute of Art in Minnesota. She is a recipient of multiple grants and fellowships, including the McKnight Visual Artist Fellowship. Speller was awarded the 2021 Carolyn Glasoe Bailey Foundation Minnesota Art Prize.
About the Eide/Dalrymple Gallery
As a part of Augustana University, the mission of the Eide/Dalrymple Gallery is to contribute to the educational and cultural vitality of the university, surrounding community and South Dakota. The Eide/Dalrymple Gallery inspires the artists of today and tomorrow, and serves as a resource for teaching and promoting life-long learning through its permanent collection and temporary exhibition program with accompanying artist visits, gallery talks and educational materials. 
The Eide/Dalrymple Gallery is named after pioneering Augustana Palmer Eide and Ogden Dalrymple, professors emeriti of art. Many of their collaborative works are spread throughout the campus.
The Eide/Dalrymple Gallery is located at 30th Street and Grange Avenue, in the Center for Visual Arts at Augustana University. The gallery is open to the public and free of charge. Gallery hours are Monday through Friday, 10 a.m.-5 p.m., and Saturday from 1-4 p.m. The gallery is closed Sundays and major holidays.