Pictured: Isabelle Hastings, Blushing, acrylic paint, 9th grade, Jefferson High School Teacher Brit Carmany.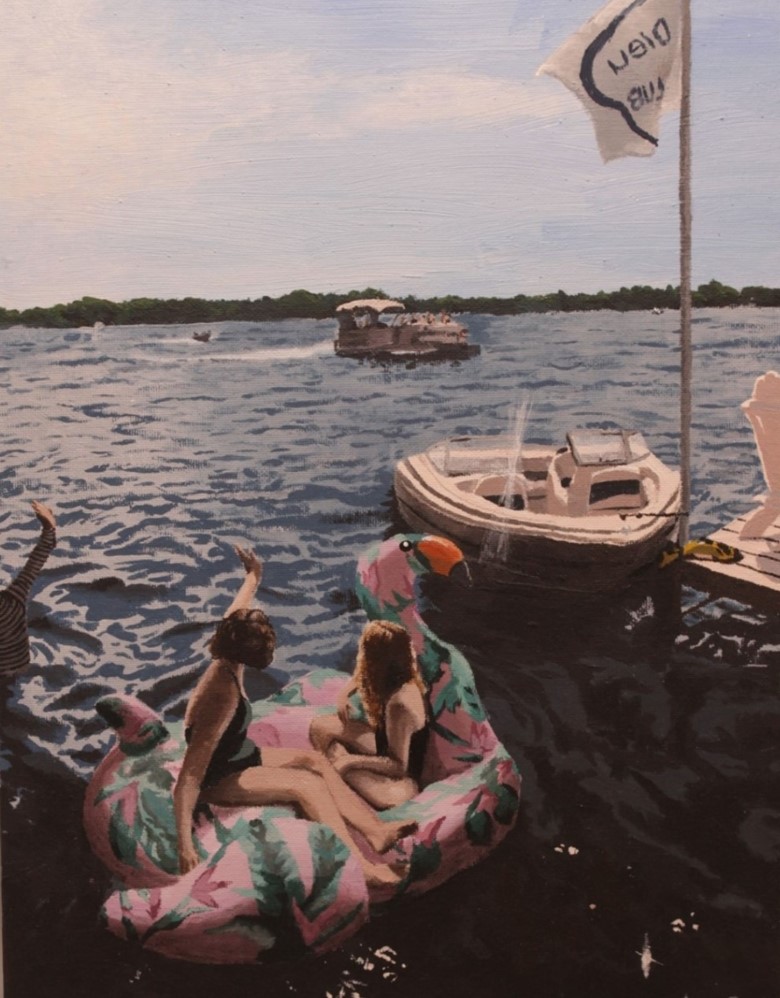 Augustana University is proud to announce that 57 high school art students from 16 regional schools will display their talents at its Eide/Dalrymple Gallery this month. A wide range of mediums will be exhibited, including ceramics, drawing, digital photography, mixed media, painting and printmaking. The exhibition will be on view starting Tuesday, Jan. 11 - Friday, Feb. 4, with a gallery reception and awards ceremony set to take place on the final day of the exhibition, on Feb. 4, from 6-7:45 p.m.
The annual Augustana High School Invitational has been a long-standing tradition at the Eide/Dalrymple Gallery, celebrating what is currently being produced by our region's high school art students. Art teachers were invited to select up to three works produced by their students in the past year. 
The high school artists' work explores a wide range of materials and subject matter that pulls us forward from our pandemic present to a brighter future. Although this past year has continued to be one of disruption and stress, this exhibition celebrates the resilience of our region's art teachers and students. These high school artists and their mentors found ways to continue to produce art through the current pandemic.
"When COVID-19 hit last March, art was such a therapy for my students,"said Lincoln High School Art Teacher Susan Waagmeester of last year's exhibition. "They felt like they had no control over what was happening around them, and art was their outlet both emotionally and sometimes physically too; it helped keep them grounded and gave them a sense of community."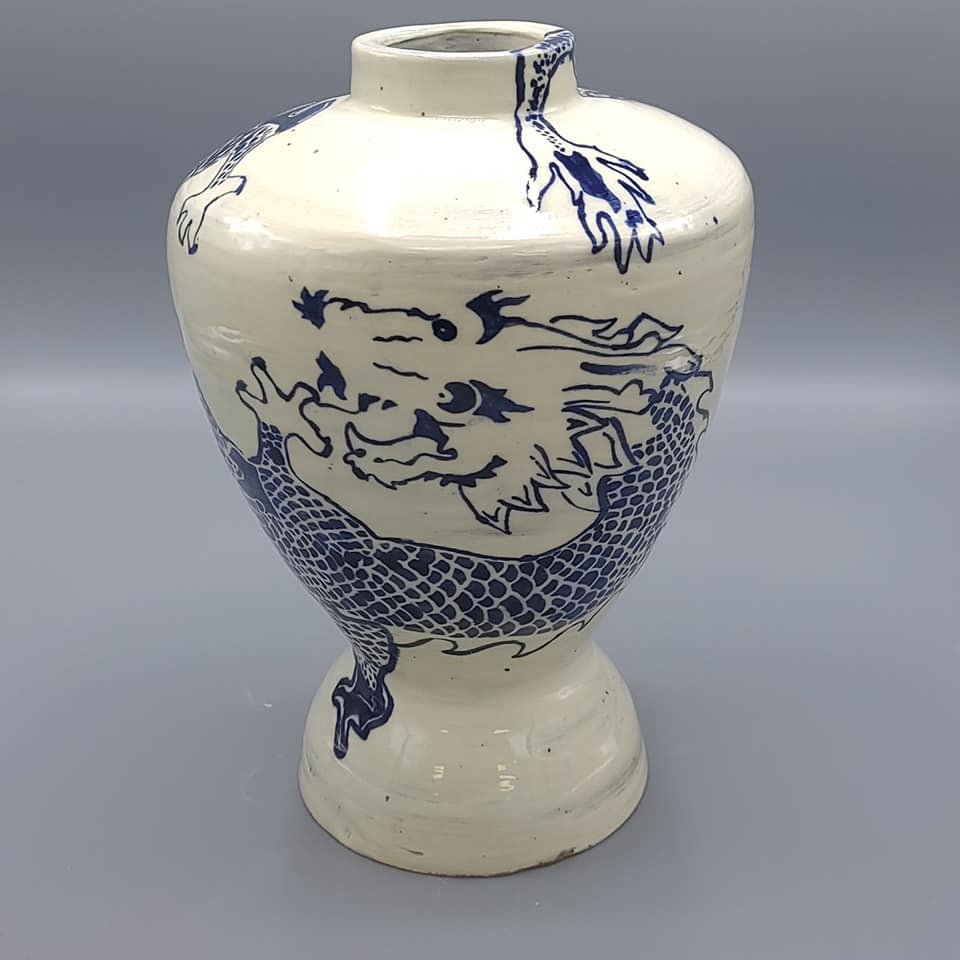 "Being able to show their work and expose their feelings helps all of us deal with what life throws at us and helps us heal," noted Waagmeester.
The exhibition will be juried by members of the Augustana Art Department — making awards of art supplies at the gallery reception and awards ceremony. High school artists are also invited to participate in Augustana's Performing and Visual Arts Scholarship events. Augustana Pro Artis Scholarships of up to $2,000, renewable for up to four years, are awarded to incoming students who have been offered admission to Augustana, and have submitted a Performing and Visual Art Scholarship Application Form. Candidates will be scheduled to virtually participate in a portfolio review and interview with members of the Augustana Art Faculty.
Participating High Schools and Teachers:
Baltic High School: Debra Plagge
Bennett County High School: Mackenzie

Brandon Valley High School: Chad Nelson & Amy Kasten 
Burke High School: Kate Witt
Harrisburg High School: Tracy Bird, Erika Kruggel, Randi Murphy
Hills-Beaver Creek High School: Tyler Johnson
Mobridge-Pollock High School: Katie Olson
Pierre T.F. Riggs High School: Jill Kokesh
Sioux Falls Jefferson High School: Brittany Carmany, Holli Gregg, Jared Hulstine 
Sioux Falls Lincoln High School: Travis Hinton, Susan Waagmeester, Sarah Winterscheidt
Sioux Falls O'Gorman High School: Patrick Frankman, Alex Robey
Sioux Falls Roosevelt High School: Al Costanzo, Lisa Dresch, Skylar Kidd, Erin Nguyen
Sioux Falls Washington High School: Matt Schuldt
Sioux Valley High School: Michael Aasness
Tri-Valley High School: Mandy DeWitt
Worthington High School: Gail Holinka, Heather Knigge
Pictured: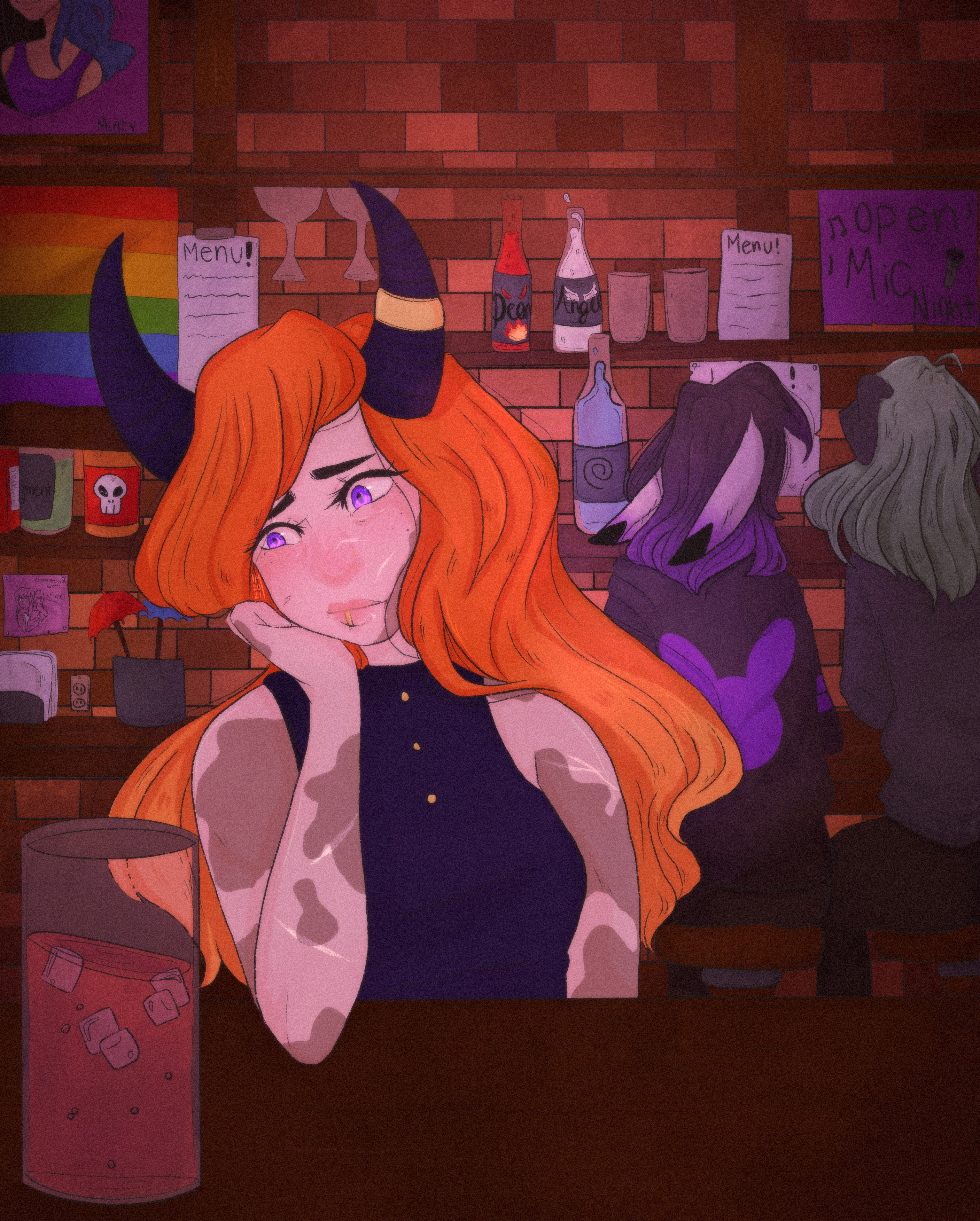 1. Ava Breems, L'Homme Dieu Yacht Club, acrylic, 2021, 12th grade, Lincoln High School Teacher Susan Waagmeester.
2. Brandon Chov, Blue Dragon Vase, stoneware, 2021, Lincoln High School Teacher Travis Hinton.
3. Ella Ratliff, Insight into Ella, charcoal. 11th grade, Lincoln High School Teacher Sarah Winterscheidt.
4. Bella Mutschelknaus, Late Nights, digital illustration, 2021, 12th grade, Harrisburg High School Teacher Randi Murphy.
About the Eide/Dalrymple Gallery
As a part of Augustana University, the mission of the Eide/Dalrymple Gallery is to contribute to the educational and cultural vitality of the university, the surrounding community and the state of South Dakota. The Eide/Dalrymple Gallery inspires the artists of today and tomorrow, and serves as a resource for teaching and promoting life-long learning through its permanent collection and temporary exhibition program with accompanying artist visits, gallery talks and educational materials. 
The Eide/Dalrymple Gallery is named after pioneering Augustana University art professors Palmer Eide and Ogden Dalrymple. Many of their collaborative works are spread throughout the campus.
The Eide/Dalrymple Gallery is located at 30th Street and Grange Avenue, in the Center for Visual Arts at Augustana University. The gallery is open to the public and free of charge. Gallery hours are Monday through Friday, 10 a.m. - 5 p.m., and Saturday, from 1-4 p.m. The gallery is closed Sundays and major holidays. Guests must wear face masks and abide by physical distancing requirements.