A dozen Augustana University students were selected to participate in the 2023 Clinton Global Initiative University (CGI U) — a community of young leaders dedicated to developing innovative solutions to the world's most pressing problems. Nicholas Becker '25, Abemelech Mesfin Belachew '24, Manusmriti Budhathoki '24, Deepak Krishnaa Govindarajan '25, Benita Manzengo '24, Lara Matuck '25, Prana Mohanty '25, Marcus Naess '23, Madelyn Powell '23, Soobin Rho '24, Henry Sule '24 and Mariam Wisaal '24 will attend CGI U's 15th annual meeting at Vanderbilt University in Nashville, Tennessee, on March 3-5.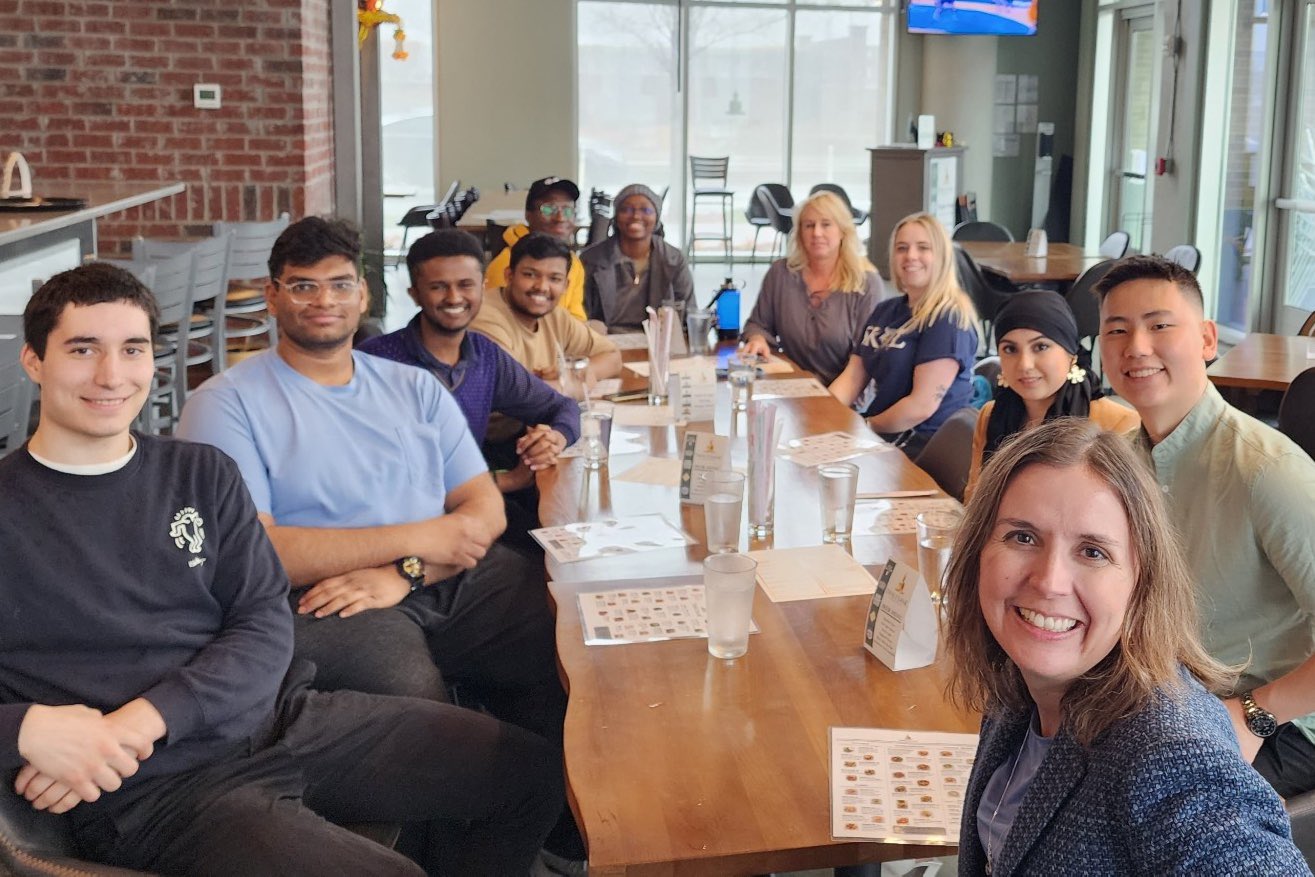 CGI U participants are chosen based on the strength of their Commitment to Action — a specific, measurable program that addresses a pressing global challenge. This year's commitments will tackle issues such as climate change, reproductive rights, health equity and human rights with a theme of "Homecoming: Strengthening Community, Leadership & Action."

"It's exciting to see students selected for this premier opportunity," said Assistant Vice Provost of Student Success & Engagement Billie Streufert, who serves as Augustana's CGI U liaison. "The CGI U offers invaluable leadership skills and the opportunity to make a positive social impact that benefits communities. Through ongoing mentoring and professional development, the students will be prepared for distinctive vocational service."

Throughout the 3-day meeting, students will hear from leaders across the business, public service and social impact sectors, participate in a Day of Action and hear inspirational stories from trailblazers and innovators at the frontlines of global challenges at CGI U's Story Studio. Students will also hear from the hosts of CGI U — former President Bill Clinton, former Secretary of State Hillary Clinton and Chelsea Clinton.

"CGI U allows our students to take their big, innovative and possibly world-changing ideas to a community of global mentors," said Dr. David O'Hara, professor of philosophy, classics & environmental studies and director of environmental studies & sustainability, who also serves as Augustana's CGI U mentor. "Here, on campus, they have faculty who can get them started; CGI U allows them to take the next step in launching their ideas into the world."

This is the first time in five years that the CGI U annual meeting will be held in person. Last year, Courtney Chrystal '23 and Giselle Mawadri '22 were selected to represent Augustana virtually in the 2022 CGI U.

To learn more about elite scholarship opportunities at Augustana, visit augie.edu/EliteScholarships.