Dr. Joel Johnson, longtime professor of government & international affairs, holds multiple degrees in political science, including a Ph.D. Yet, he began his journey in academia as a biology major. He took biology and chemistry courses his freshman year, thinking ahead to a possible pre-medicine track. Johnson also had a passion for history and believed that would be a side pursuit — something beyond what he would do as a doctor or researcher.
"But, what I discovered, in a flash of insight, is that maybe I would want to pursue that interest as a career," Johnson said. "I had also been developing more and more of an interest in politics and government. So, I started taking classes in both fields — history and political science — and I found that the two really complemented each other."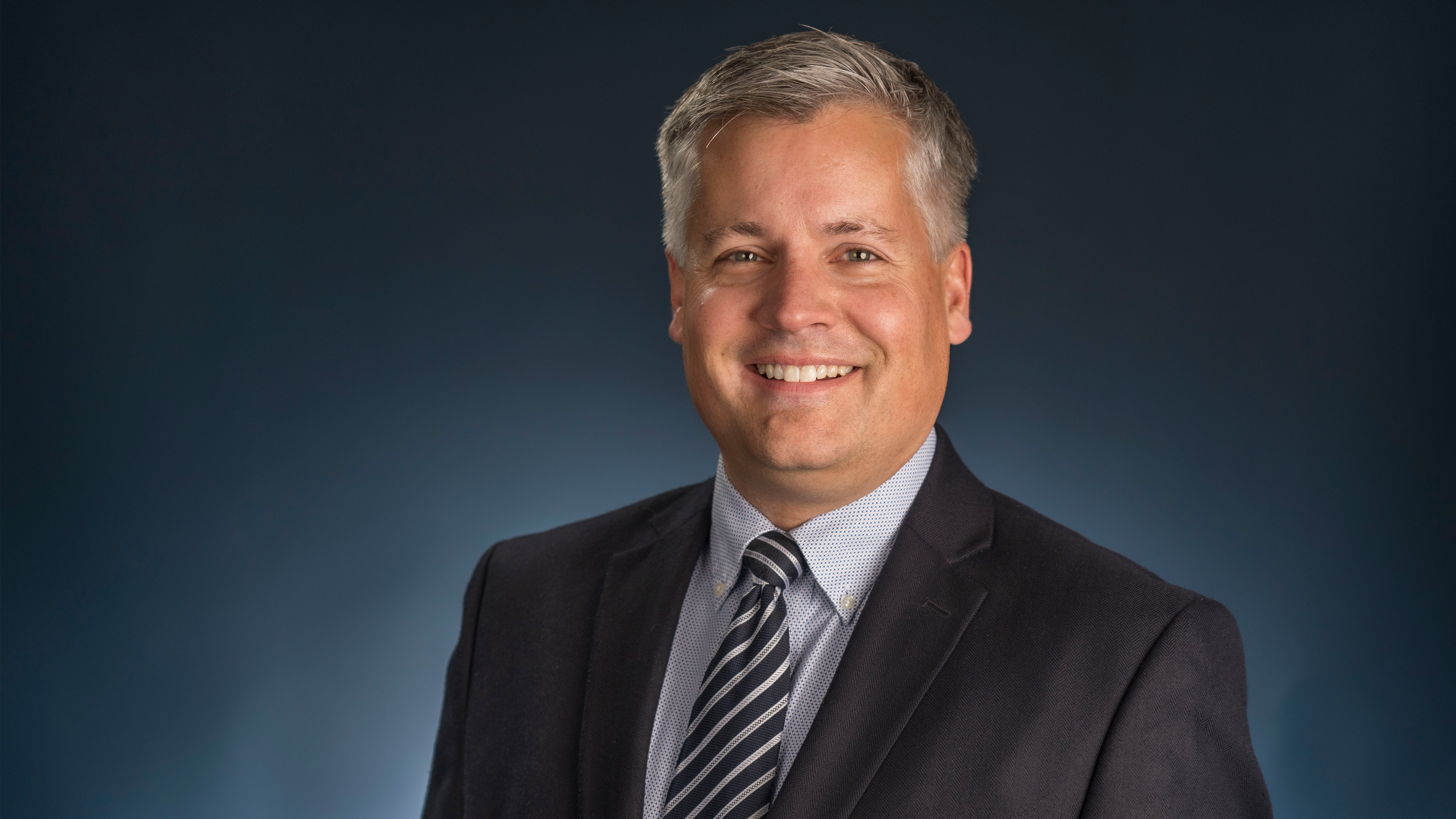 Johnson pondered how to use those two majors as a catalyst for a career, eventually landing on the goal of a Ph.D. and teaching at the collegiate level. 
"The rest is history," said Johnson.
"The rest" included earning both a master's degree and Ph.D. from Harvard University in Massachusetts, then serving as a postdoctoral scholar at Harvard, where he lectured on government. 
In 2003, Johnson found his way to Augustana — bringing him back to the state in which he was born. Johnson, who was born in Watertown, South Dakota, grew up in "many small towns throughout the Midwest" and graduated from high school in Thief River Falls, Minnesota. After Harvard, he was ready to return to the Midwest and a tight-knit, liberal arts university.
"I knew about Augustana, of course, because of the ELCA (Evangelical Lutheran Church in America) consortium," Johnson said. "I still remember my interview in a low-ceiling hotel ballroom in Boston, with Drs. Joe Dondelinger (professor emeritus of government & international affairs) and Peter Schotten (late professor emeritus of government & international affairs) as the interviewers and being quite impressed by their presence and hoping that I was giving the right answers.
"Then, I came for a campus visit, really enjoyed the place and fortunately, it worked out," Johnson continued. "So, 20 years later, here we are."
'Eager to jump in'
Johnson, who taught courses in political philosophy, American political thought, politics & literature and Asian politics, is taking on a new role — Augustana's interim provost. He was named interim provost by President Stephanie Herseth Sandlin in February, following the announcement that Provost & Executive Vice President Dr. Colin Irvine would be leaving Augustana at the end of the academic year to assume a new role as president of Concordia College in Moorhead, Minnesota, on July 1.
"Dr. Joel Johnson is a renowned scholar and well-respected leader within the Augustana community and beyond," said Herseth Sandlin. "He will bring trusted and valuable experience, insight and ideas, as well as the innovative mindset so important to successfully achieving the goals set forth in our Viking Bold strategic plan as we navigate the complexities of higher education today. I am excited about what lies ahead and grateful for Dr. Johnson's commitment to serve the university in this essential role."
Johnson began his role in June and will serve in an interim capacity for two years. For Johnson, deciding to step into the role was a process of discernment — one that began in a different country.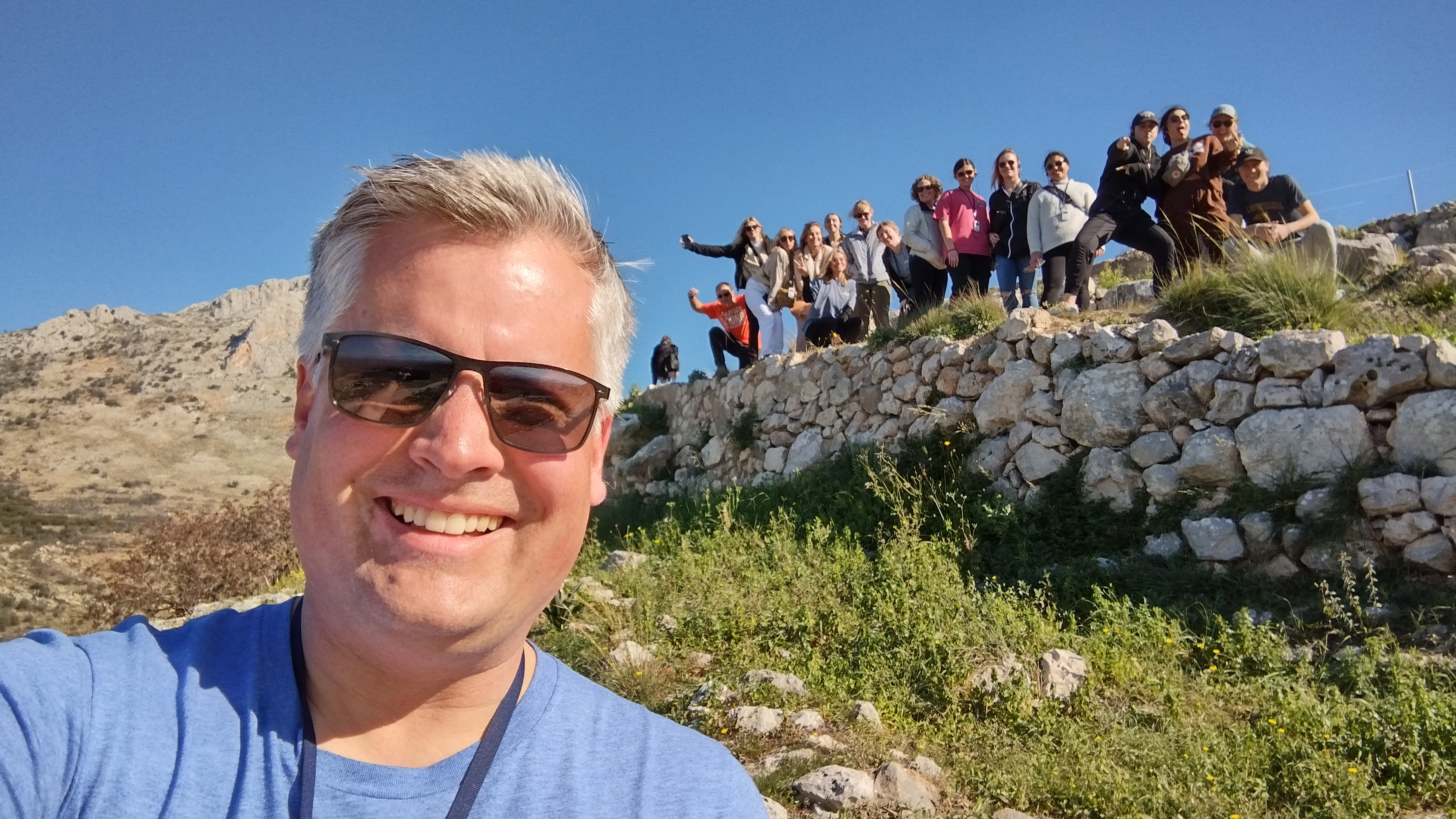 "I found out about this when I was co-leading a study-abroad trip to Greece in January. I think I was on a bus traveling through the Peloponnese when I heard the news that Colin was leaving," Johnson said. "Then, I was joining Zoom meetings with the provost's cabinet and president when it was the middle of the night in Greece, trying to figure out next steps. I came home, got through my jetlag and started thinking in earnest about whether this was the right time and the right move. 
"I came to the conclusion that while there are things that will need to be traded off — the teaching, close interaction with students — that I had developed the experience necessary to have a good crack at this position, and I started feeling like it was the right move at that point," he continued. "Now, I'm at that point where I'm very eager to jump in."
Johnson, who is the Sanford Health Peter Schotten Distinguished Professor of Government & International Affairs and chair of the Social Sciences Division, said he's a curious person and always looking to learn more, especially about Augustana.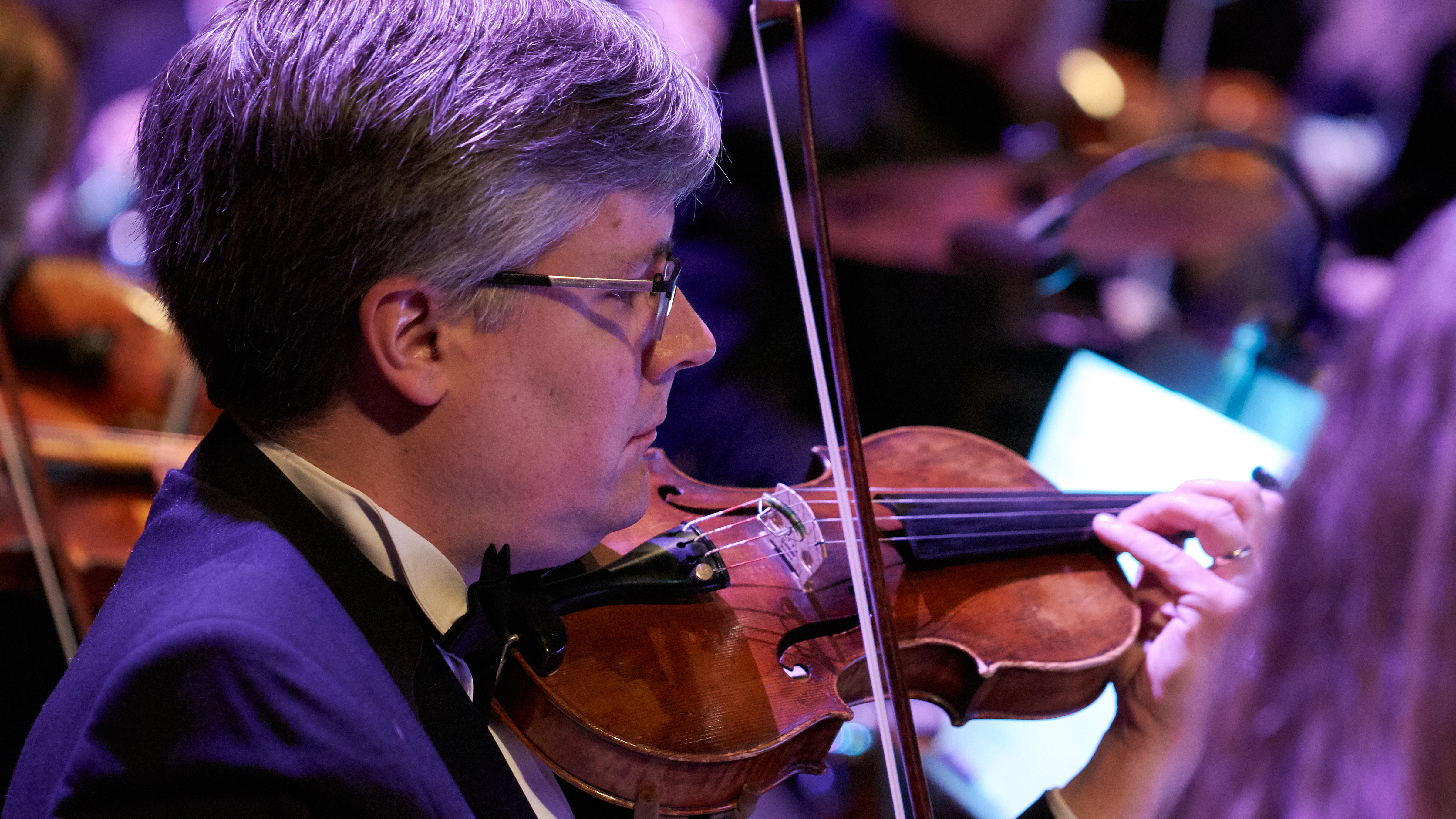 "I am always interested in learning more about what's important to faculty, students, staff and administrators — what is the common interest of us all as we pursue this joint mission of discovery? One thing I would hope for is that people feel like they could come to me and share their hopes and concerns about this place," said Johnson.
And, it's this place — Augustana — that Johnson hopes to make better every day through his new role; a place he loves because of the strong community behind it.
"This place works because everyone goes that step beyond where they strictly have to, and that's the magic that makes Augustana what it is," Johnson said.
Outside of the classroom and, now, away from the provost's desk, Johnson is a violinist — often performing with the Augustana Orchestra. He also enjoys gardening and going on road trips with his wife, Diedre, and children. Two of Johnson's sons, Aaron and Alexander, are in college, and his 7-year-old, Owen, is already asking when he can go, excited for a life of academia — like father, like son.