Augustana understands the value and impact that historically marginalized people have on communities all over the world — recognizing that this university would not be the place it is without these students, faculty and staff. In the "At AU" series, the university aims to showcase these exceptional people so we can all hear their voices in an effort to foster positivity and create awareness of their experiences on campus.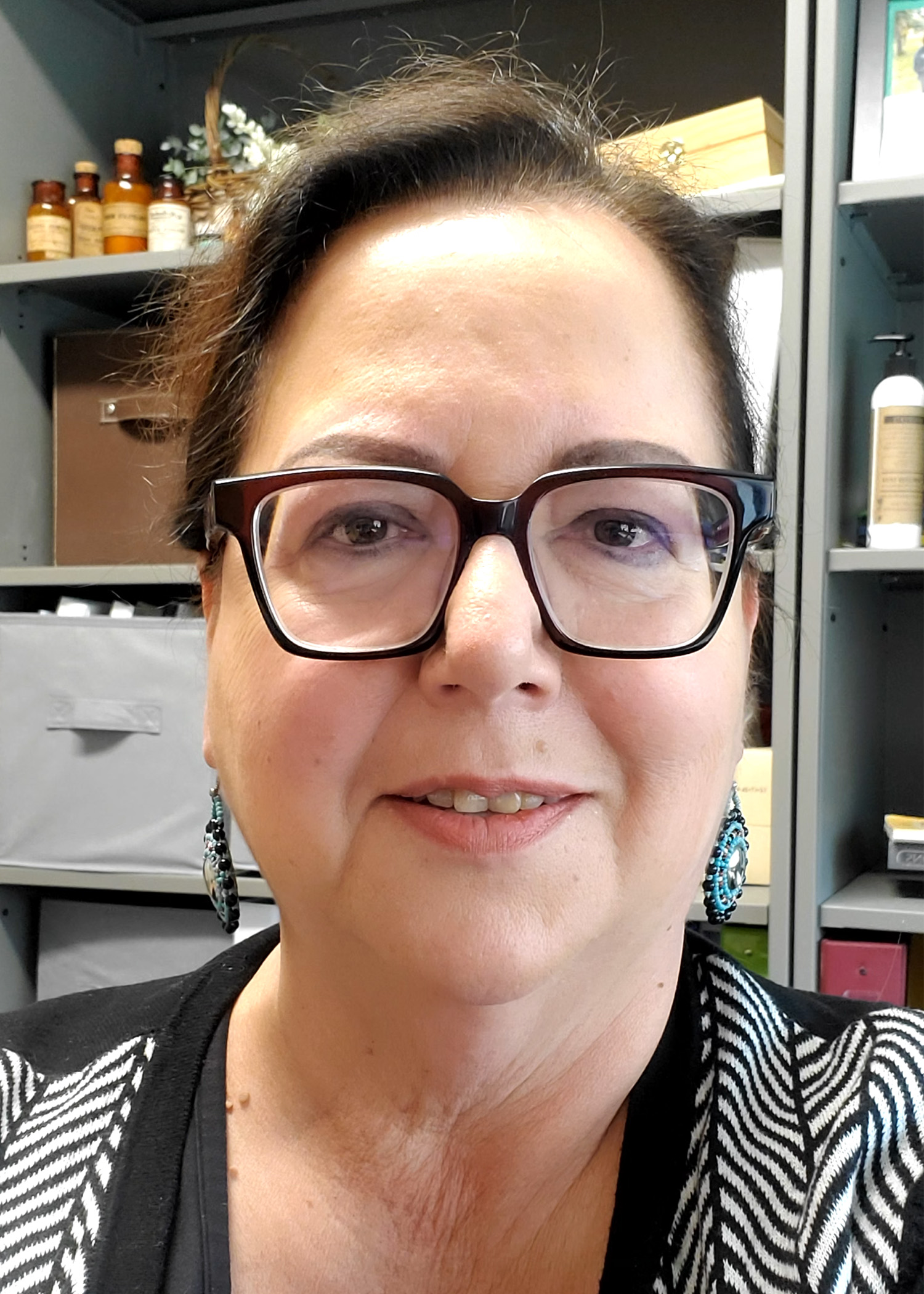 For the month of November — Native American Heritage Month — Augustana is featuring Dr. Karla Abbott, associate professor of nursing. Abbott's Lakota name is Ecante Waste Win, which translates to Good Heart Woman. She is from Eagle Butte, South Dakota — located on the Cheyenne River Sioux Reservation. Abbott speaks English and some Lakota, and is an enrolled member of the Cheyenne River Sioux Tribe, Minneconju band. She joined the Augustana community 15 years ago and teaches Nursing Leadership, Behavioral Health, First-Year Seminar (FYS) and Global Health Care with Norwegian nursing exchange students.
Q: Where or how did you hear about Augustana?
A: I earned my master's degree in nursing here.
Q: What is/are the reason(s) you chose to come to Augustana?
A: I was impressed by the liberal arts feel and Christian values.
Q: Do you have any other connections to Augustana?
A: One of our three children graduated from AU.
Q: What would you like others to know about your culture?
A: I am a descendant of Chief White Swan, who was a skilled negotiator with white people.  Native people govern themselves by a strict code of values and virtues to live by. They are sovereign nations with their own form of government.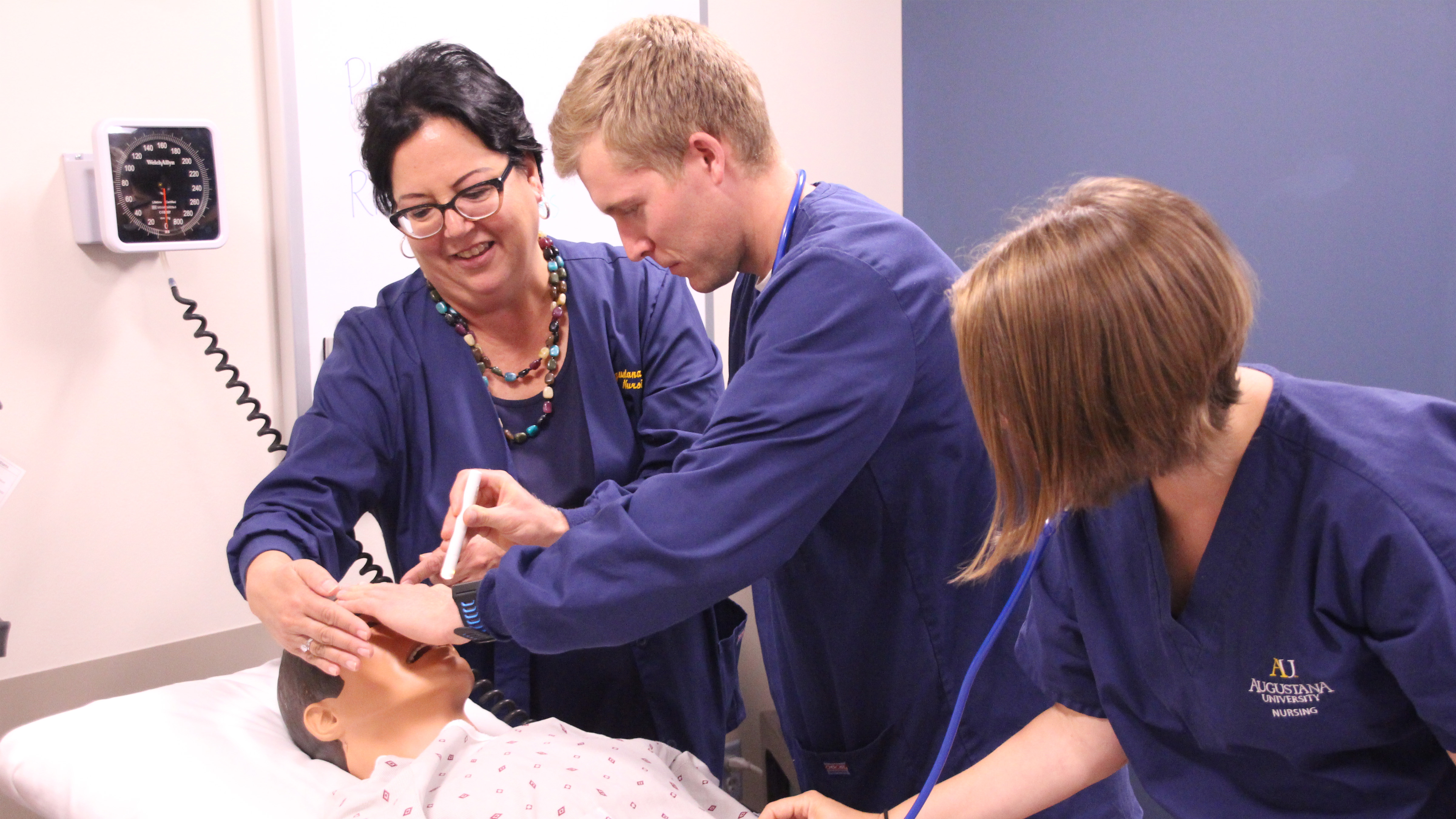 Q: What is it like to be Native American or Indigenous at Augustana?
A: I was really surprised that so many of my colleagues here are what I would call "brown on the inside," in that they are educated in Native American culture, so I do not feel alone here. I have had so much support over the 15 years that I have been here.
Q: Is there anything you're passionate about and/or activities you're involved in outside of AU?
A: I am on the State Executive Council for AARP (American Association of Retired Persons) and volunteer with most of their efforts regarding social security and Medicare/Medicaid. I am also a long-standing member of the Sanford Biomedical Ethics Committee. I am passionate in my support of South Dakota Urban Indian Health.
Q: Is there someone at Augustana or elsewhere who inspires you? If so, how?
A: Drs. Ann Pederson (professor of religion), Jennifer Gubbels (associate professors of biology), and Beth Boyens (associate professor of English). All of these women have offered so much wisdom and insight during our research collaborations. My mentor, Marcella Lebeau, of the Cheyenne River Sioux Tribe, inspired me until her death at age 102, to be the best nurse and community advocate that I could be.
To learn more about the "At AU Series," visit augie.edu/AtAU.