Generously supported by Rosemarie and Dean Buntrock and in partnership with the Center for Western Studies (CWS), Augustana University is excited to announce free tickets for the Critical Inquiry & Citizenship Colloquium with Dr. Michael Sandel, the Anne T. and Robert M. Bass Professor of Government at Harvard University, as the inaugural featured speaker. The world-renowned philosopher and author will give a keynote presentation to the Augustana community, alumni and friends at 7 p.m., on Thursday, Oct. 26, in the Elmen Center to kick off the 2-day colloquium, with a book signing following the event.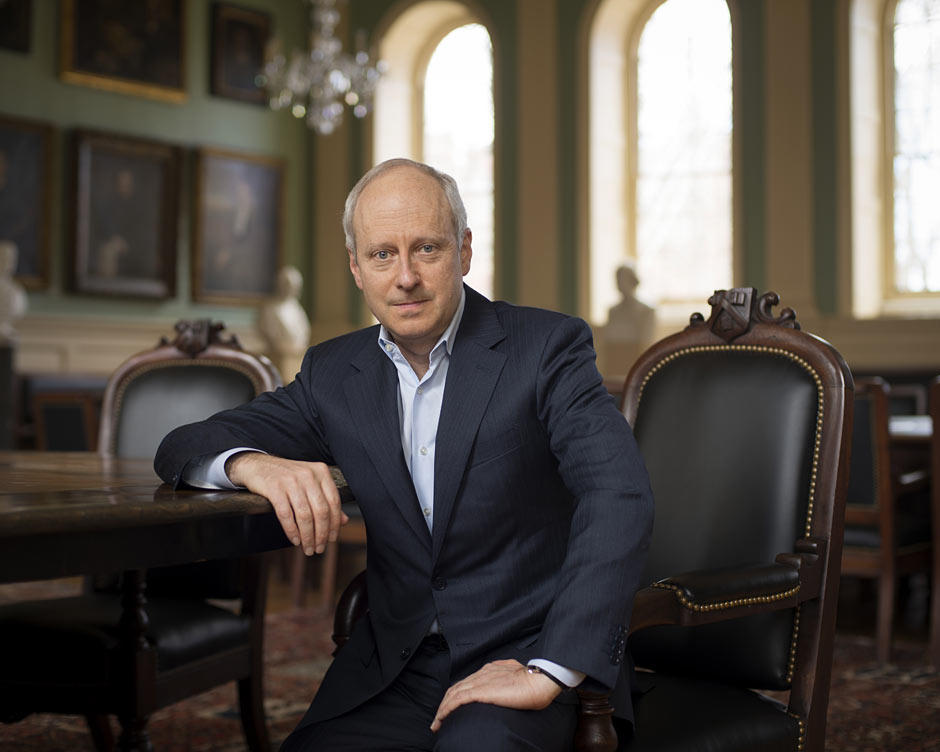 "We are incredibly grateful to Rosemarie and Dean Buntrock for their support of this meaningful new endeavor which furthers the university's mission, reflects our core values and advances our commitment to prepare students to influence and lead change as they serve all aspects of society," said Augustana President Stephanie Herseth Sandlin.
"A healthy and strong democracy requires citizens with well-developed critical thinking and communication skills, a willingness to listen and understand different points of view, and the ability to actively engage in civil discourse. Our support of this new colloquium at Augustana University is an investment in further equipping the next generation to lead and serve with integrity, empathy and wisdom," said Dean Buntrock, who grew up in Columbia, South Dakota, and is the founder and former CEO of Waste Management, Inc.
The Critical Inquiry & Citizenship Colloquium is designed to promote civil discourse and deep reflection with the goal of enhancing students' skills to think critically and communicate persuasively as citizens of a pluralistic society. Sandel's books relate themes of political philosophy to some of the most thought-provoking moral and civic questions of our time. Tyranny of Merit: What's Become of the Common Good? helps identify how we have come to a place where so many feel left behind and the consequences within modern American society. His book Democracy's Discontent goes beyond economic and political unease to the more general fraying of the fabrics of democratic society, and then drawing into his philosophy about civic responsibility as the answer to repairing the fractures. 
Sandel has been a pioneer in the use of new technology to promote global public discourse. His course "Justice" is the first Harvard course to be made freely available online and on television — viewed by tens of millions of people around the world, including in China, where Sandel was named the "most influential foreign figure of the year" by China Newsweek. In the BBC series "The Global Philosopher," Sandel leads video-linked discussions with participants from more than 30 countries on the ethical aspects of issues, such as immigration and climate change.
"Dr. Sandel is the perfect inaugural speaker for the Critical Inquiry & Citizenship Colloquium.  Whether in a classroom or facing an audience of thousands, Sandel pulls people of differing opinions into constructive dialogue — helping them see the strengths and weaknesses in each other's arguments and enhancing mutual understanding, which is an essential element of civic life," said Dr. Joel Johnson, interim provost, who served for three years as the head teaching fellow for Sandel's "Justice" course.
Sandel's global lectures have taken him across five continents and packed venues such as St. Paul's Cathedral in London, England, the Sydney Opera House in Australia, the Public Theater in New York's Central Park, and an outdoor stadium in Seoul, South Korea.
In the U.S., Sandel has served on the President's Council on Bioethics and is a member of the American Academy of Arts and Sciences. A graduate of Brandeis University, he received a doctorate from Oxford University, where he was a Rhodes Scholar.
Tickets for the inaugural Critical Inquiry & Citizenship Colloquium are free and available to the public at augie.edu/CICCTickets or the Center for Western Studies.
About the Critical Inquiry & Citizenship Colloquium
In partnership with the Center for Western Studies (CWS) and supported by Rosemarie and Dean Buntrock, this annual 1- or 2-day colloquium is intended to feature faculty scholars and students, as well as industry, research and policy experts who inspire and facilitate critical thinking, persuasive reasoning and thoughtful discussion around timely and engaging topics in areas ranging from religion, science and politics to history, technology and business. The colloquium kicks off or culminates in a keynote given by thought leaders of national or global prominence.