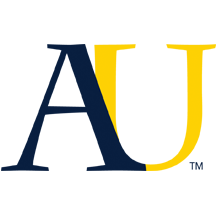 Augustana University invites academically talented high school students to supplement their high school curriculum with college courses taken on Augustana's campus or online to obtain college-level credit through the dual enrollment opportunity. Local high school students have the chance to join the Augustana campus community and engage in a stimulating learning experience with exceptional Augustana instructors. Popular subjects include Mathematics and language courses (Spanish, French, and American Sign Language), but eligible students are welcome to explore the variety of course offerings each term.
It is the responsibility of the student to work with their high school administration to determine how the credit earned at Augustana can be used to fulfill any high school graduation requirements if applicable.
Academic Requirements
High school juniors and seniors who have a cumulative GPA of 3.5 and permission from their secondary institution and parent(s) are required to be eligible to enroll in dual-enrollment courses at the University. Dual-enrollment students may take courses at a discount of 50% of the university per credit hour rate. Standard per credit fees still apply. Students are limited to two courses per semester.
Dual Enrollment Advantage
High school students who have completed on-campus dual enrollment courses at AU and enroll as full-time Augustana students after graduation, may apply the cost of their dual-enrollment towards their first-year tuition at AU. Interested seniors should apply for admission at augie.edu/apply.
Course Availability and Selection
The Office of Admission provides course advisement, selection, and registration. Participation in college courses is on a space-available basis. If space allows, students are contacted and are able to register for up to two courses in any given semester. Students may view the Course Schedule to see what classes are offered.
Application Process
Complete an Augustana "Dual Enrollment" Course Registration form (.pdf) or check with your high school counselor. A completed application consists of the registration form, including all required signatures and an official high school transcript.
Payment
Payment is due no later than the first week of classes. Payments may be made by cash, check, or money order to the Business Office; or direct debit, VISA, MasterCard or Discover payments may be made through the Student Portal. For more information, please contact the Business Office at 605.274.5239 or email businessoffice@augie.edu.
Are you taking AP calculus?
Get a jump on your college by taking Calculus II at Augustana. Classes meet morning or afternoons Monday, Tuesday, Wednesday and Friday beginning in August and February. Enroll now to ensure your place in class, even if you're unsure of your score on the AP Calculus exam.