In October 2021, Augustana University announced that it will be home to the Viking Men's Hockey program — set to take the ice in the fall of 2023. The public announcement came during a groundbreaking ceremony on AU's campus for the program's new Midco Arena. The hockey program, which will compete at the NCAA Division I level, will be the Vikings' 23rd collegiate sport and first of its kind in South Dakota.
One of Midco Arena's prominent features will be the Berdahl Heritage Plaza, thanks to the support of John and Tamme Berdahl. The plaza will share and energize the story of the Vikings of the past and our Vikings of today.
"This community, Augustana and hockey have given us so much, so it's a natural fit to be a supporter of Augustana Men's Hockey," John said. "It embodies a lot of the things that we, as a family, cherish."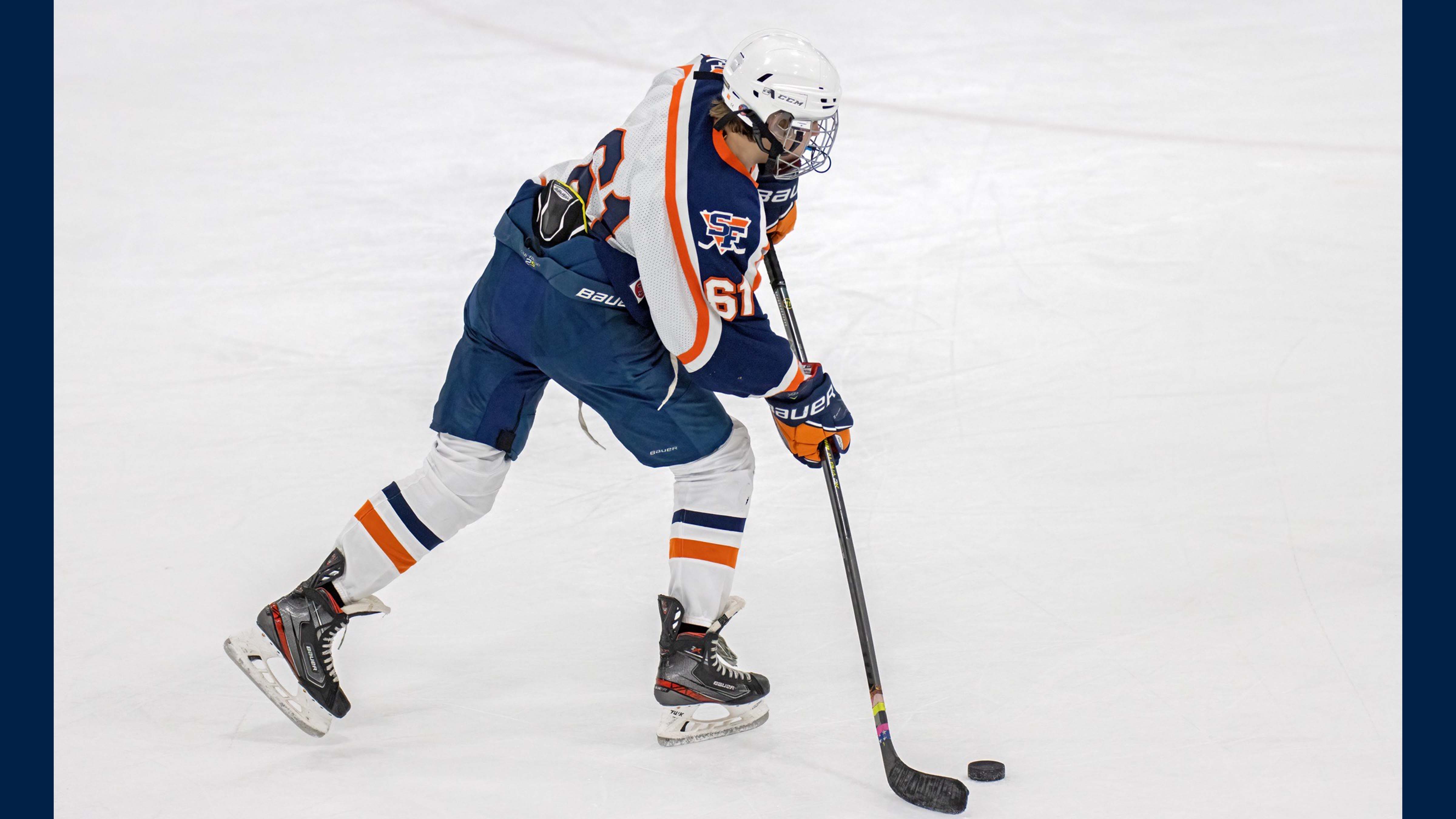 John, a 1999 alumnus, has deep connections to Augustana. His third great uncle was the university's first registrar, his grandfather was Palmer Eide '30, former professor emeritus and chair of the art department, his uncle was Peter Eide '66 who designed the Ole statue on campus and his parents, Alan '71 and Joan '75, and brother, James (Jim) '13, are alumni. John and Tamme even got married in the Chapel of Reconciliation on campus.
John is an ophthalmologist surgeon at Vance Thompson Vision in Sioux Falls, and Tamme is one of the leaders of Sioux Falls Cares. The family is involved with their church, Rock Ranch, a horsemanship therapy organization in Hills, Minnesota, and eye surgery mission work here and abroad. Both Berdahl kids, Tommy, 14, and Anabel, 11, are avid hockey players. 
"We spend every winter hiking back and forth between the SCHEELS IcePlex and various hockey tournaments and games around the community, and it is a great way to spend a winter," John said.
Tommy said his favorite part of hockey is being a good teammate and knowing he can trust his team. Anabel loves the camaraderie in hockey and celebrating goals with her teammates. For Tamme and John, they love the energy that hockey brings. 
"Augustana will have a Division I team that the whole community can rally around," John said. "It will show what Augustana embodies most: hard work and excellence."
For more information on how to contribute to the program, visit augielink.com/hockey.
Learn more about other Viking Men's Hockey and Midco Arena donors: