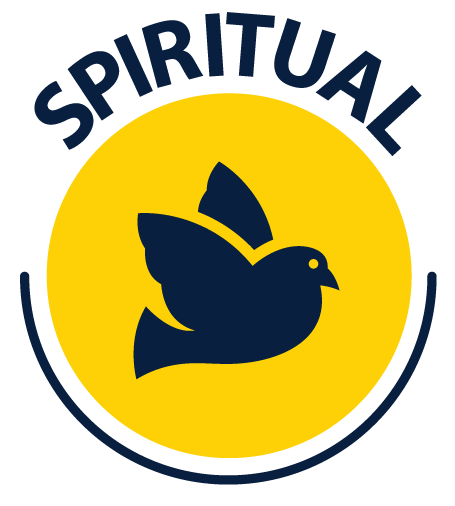 Spiritual Well Being: Exploring faith, meaning and purpose in your life
  Campus Ministries: Campus Ministry encourages students to explore their faith through daily worship and other spiritual practices. Bible studies and other small group gatherings offer student safe spaces to unpack big questions about God, themselves, and the world around them.
  Diversity, Equity, & Inclusion: Students will be able to demonstrate an understanding of one's own identity and culture and relate one's own identity through learning more about others.  Interfaith Room Support | Campus Chapel Collaborations | Interfaith Programming
  International Program Office (IPO): Whether the journey is a spiritual one for students or not, study abroad causes one to reflect and re-examine their perspectives and priorities as they're confronted with new people, ideas, and approaches from different cultures.  Students often return from such experiences with either renewed purpose, greater (global) context and perspective, and/or completely new vocational goals and interests as a result of their experiential learning abroad.  The IPO encourages students to reflect on these experiences in order to facilitate the deepest possible vocational and other learning and transformation.
Learn more about the Augustana Student Well-Being Model