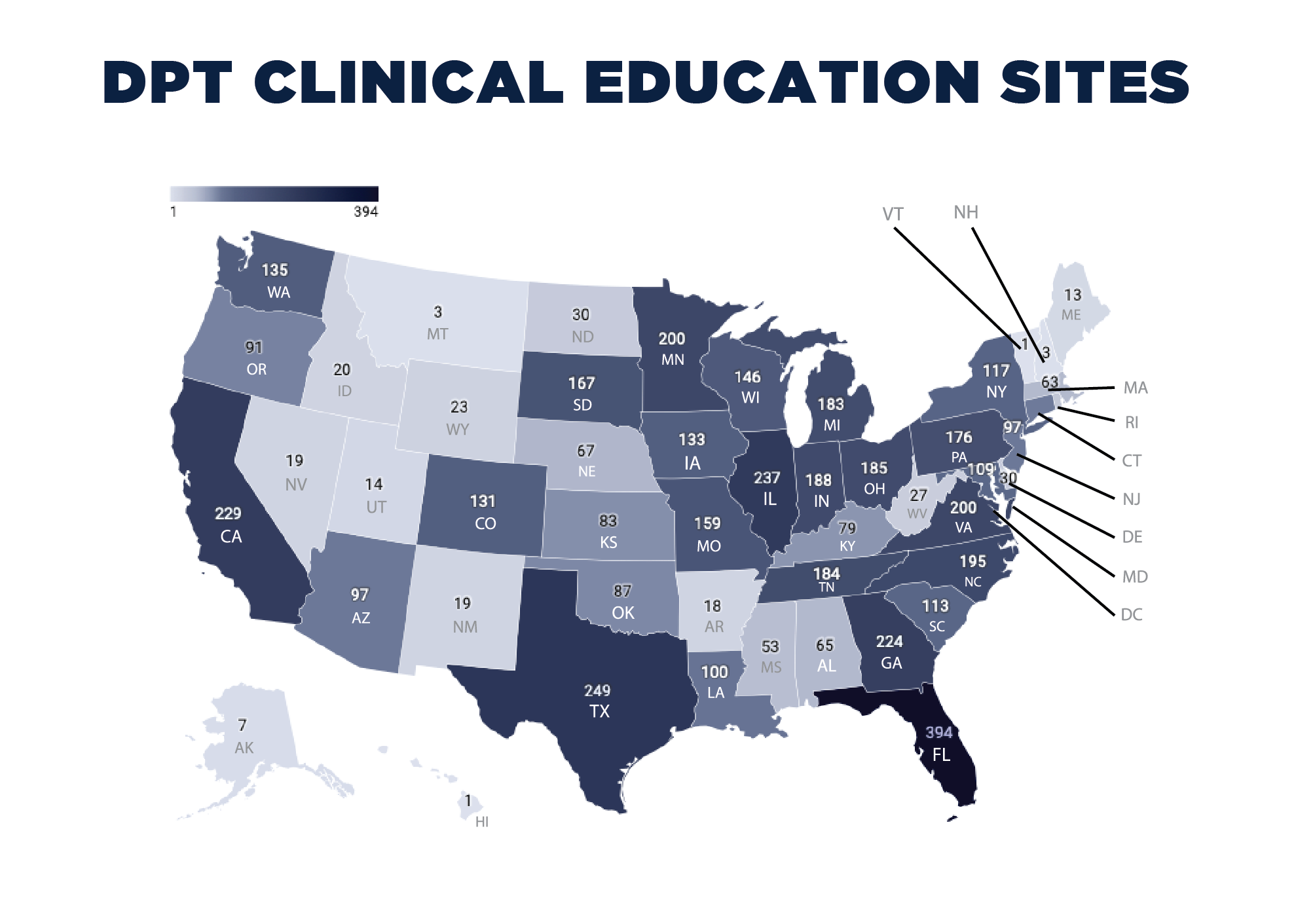 Clinical education at Augustana University exposes students to varied physical therapy practice settings and a range of patient populations across the lifespan. These full-time experiences may occur in clinics across the country and immerse students into clinical settings as they learn to excel as a Doctor of Physical Therapy.
What makes our clinical education program different?
Curriculum Design — Unlike other traditional programs, students complete all foundational patient management coursework before the first clinical education experience, Physical Therapy Practice I. This didactic preparation allows students to enter their first clinical experience prepared to treat patients with musculoskeletal, neurologic, and cardiopulmonary dysfunction in various practice settings.
Integrated Curriculum — Didactic courses taken concurrently during clinical education allow students to "bring the classroom into the clinic, and the clinic into the classroom." Students directly apply the concepts learned in these didactic courses to their patients and then share these clinical experiences with their class during case-based discussions and assignments.
Clinical Facilities — Augustana University currently affiliates with over 600 facilities across the nation. The nature of our hybrid learning platform allows students to live at home during most of their education. When possible, it will help students access clinical education sites within their community or state, allowing the student to maintain a professional connection to their community. Students are encouraged to relocate as necessary to gain experience in quality settings as they offer exceptional educational opportunities both as a student and potentially as a resident following graduation.
Clinical Faculty — Clinical faculty are an integral part of our clinical experiences for students. Many clinical faculty are specialists in their field, have completed a residency or fellowship training, and are chosen for their expertise and eagerness to work with students.
Students complete 31 weeks of full-time clinical education as part of the DPT curriculum. Clinical education experiences allow students to apply their knowledge and skills to clinical situations under the direct supervision and guidance of experienced physical therapist clinicians. In clinical learning environments, students develop safe and practical skills in all aspects of patient care while also developing the ability to work as part of a healthcare team.