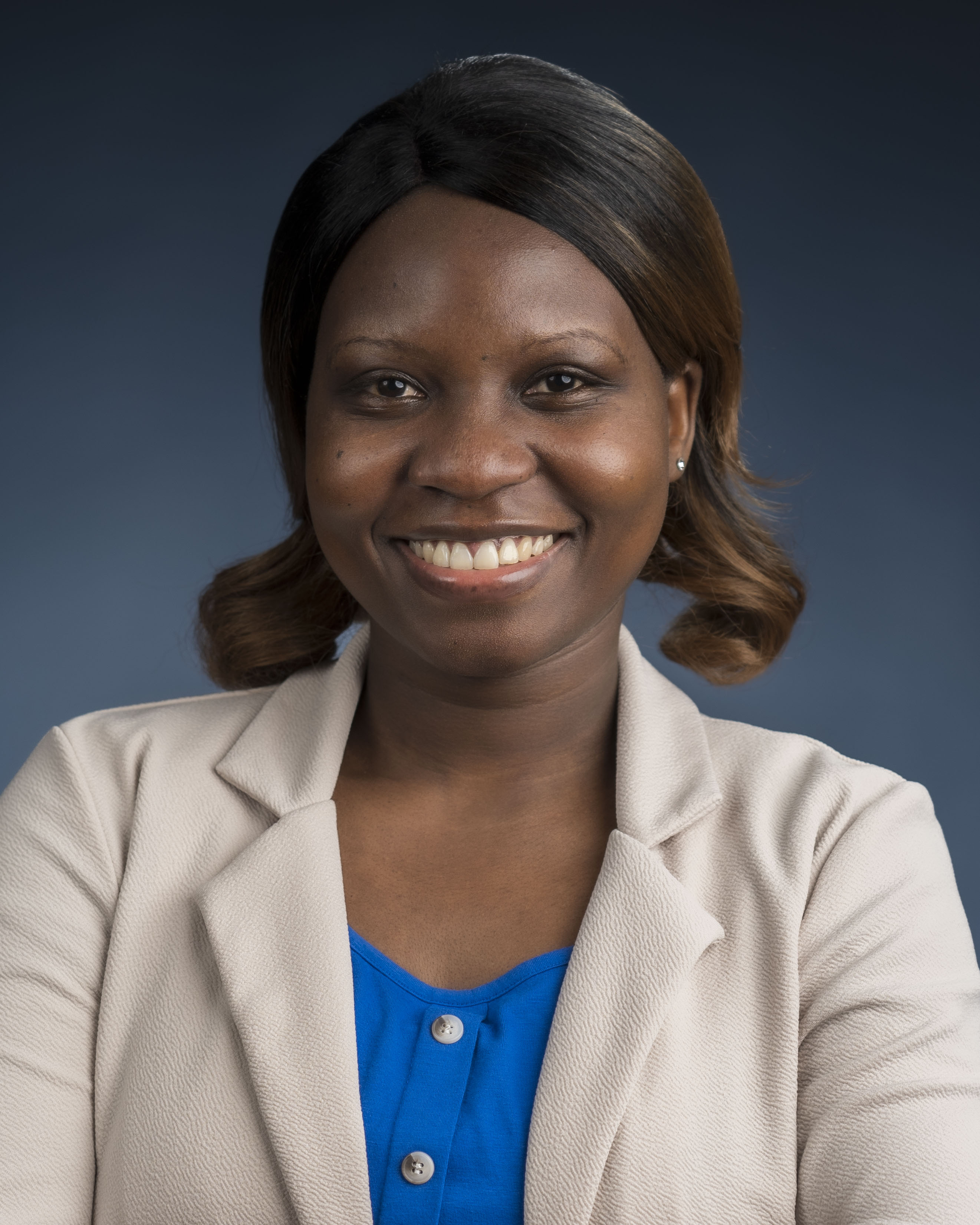 Martha Ibore, Ph.D.
Assistant Professor of Biology
Biology Department
Education
Ph.D. in Genetics and Genomics, 2017, Iowa State University; B.S. in Agriculture, 2012, Makerere University (Uganda)
Biography
Dr. Martha Ibore teaches Genetics, Molecular Biology and Introductory Biology. Her research program at Augustana University utilizes interdisciplinary approaches such as phenotyping, transcriptomics, molecular biology and genome-wide association analysis to characterize the genetic basis of economically important phenotypes in sorghum and soybean. Before starting her position at Augustana, she taught genetics and biology at Grand View University in Iowa, and was a postdoctoral research associate at Iowa State University. She also worked as a project extension officer with a non-government organization in Uganda before graduate school.