Photos Courtesy of Caroline Sudbeck '24
Ten Augustana students spent three weeks this summer in the wilderness of Alaska, which served as their classroom for a nature writing course while narrowly escaping the wrath of mother nature.  
Led by Dr. David O'Hara, professor of philosophy, classics and environmental studies, and AU alumnus, journalist and photographer Rob Green '11, the course included camping, hiking and plenty of bear spray.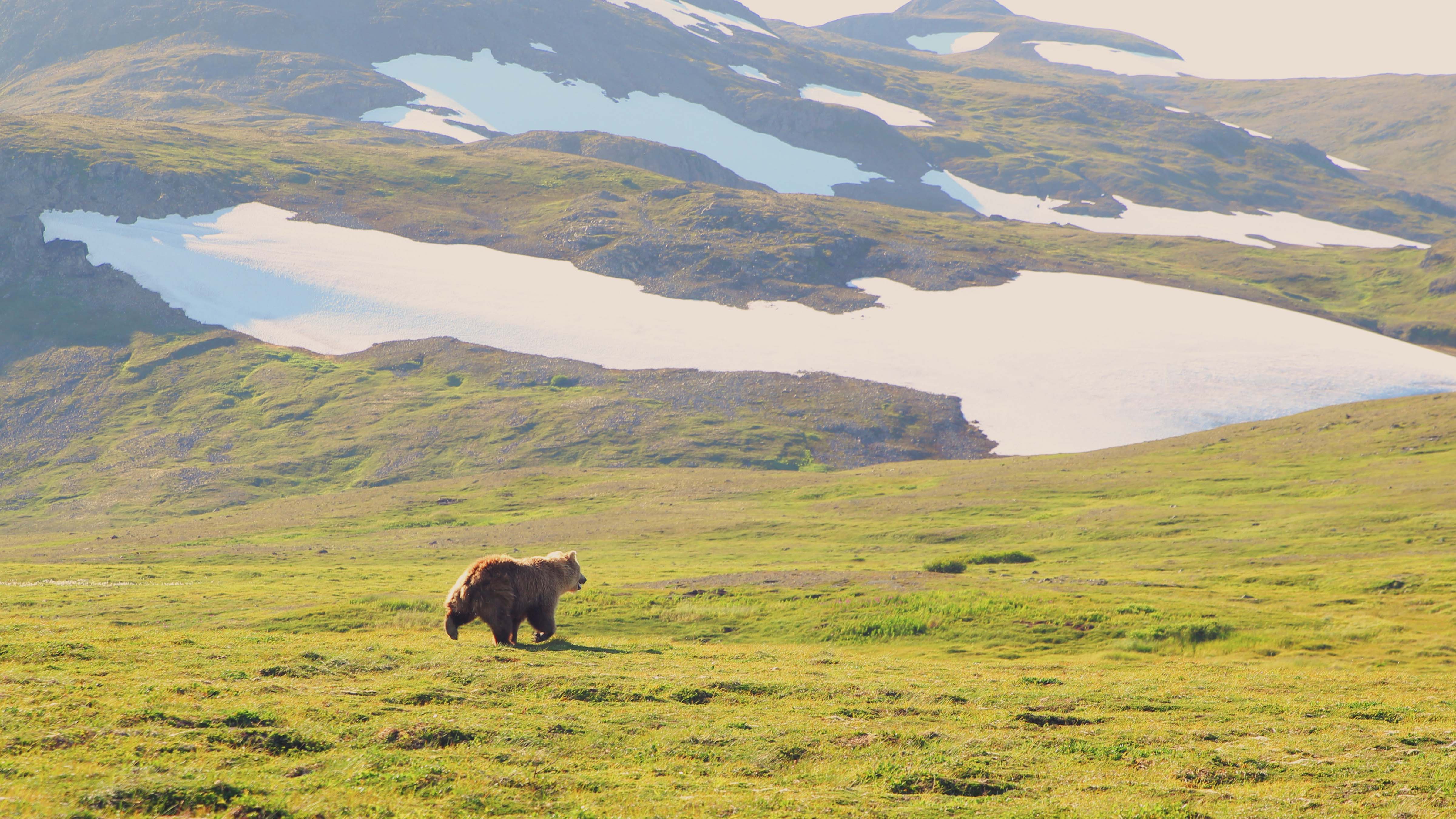 "It was a 3-week backcountry class, which means that most of our time was spent away from population centers — in the mountains, remote places," O'Hara said. "The first week was the most physically challenging because it began with an eight-and-a-half mile hike up into the Chugach Mountains."
There, students learned how to identify plants, purify water full of glacial silt and cook in the wilderness. The second week included a trip to the Kenai Peninsula, where the group stayed in cabins, visited the town of Seward, as well as the Alaska SeaLife Center. They made their way to Kachemak Bay where they camped in tents on a beach.
"There were sea otters going by every day, seals fishing right in front of us and bald eagles nesting right above our campsite," O'Hara said.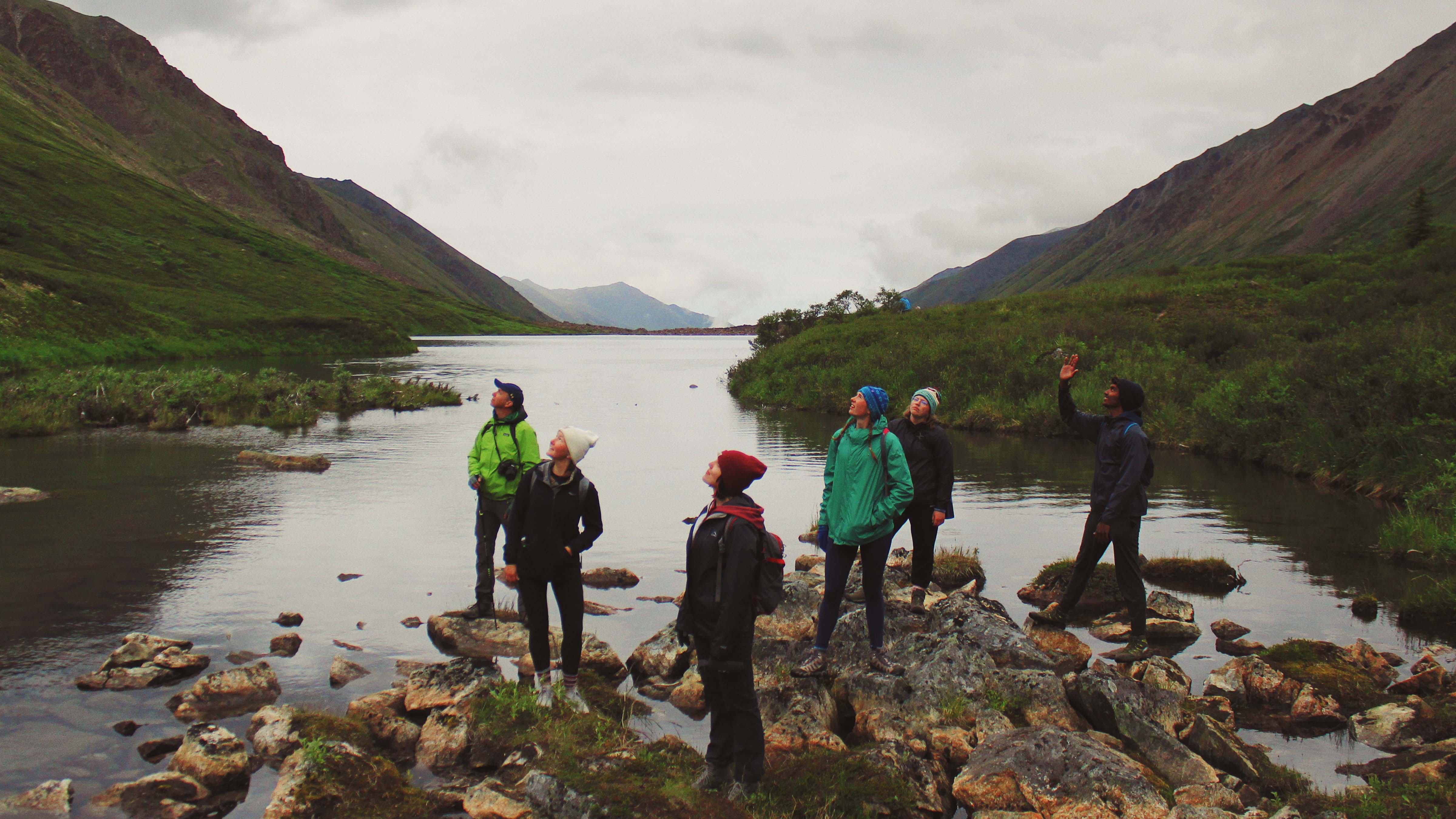 During the final week, the group traveled to Anchorage where they boarded three small planes to the roadless Lake Clark National Park and, later, to Katmai National Park. These remote locations were the perfect learning environment for Will Solberg '22, a psychology major who enjoys backpacking and hopes to study ecopsychology in graduate school.
"I was just in my element the whole time," Solberg said. "For many of the people on the trip, it was their first time doing something like this, but everybody took everything in stride. It was really inspiring to me that even people that weren't used to it — their passion for these experiences was so great that they were willing to overlook some of the minor annoyances."
The group even took an earthquake and tsunami warning in stride. During their time on Right Beach, located on Kachemak Bay, O'Hara instructed his students about the seismic nature of Alaska and tsunami evacuation routes. Four days after arriving at the beach, the group received a cell phone alert of an 8.2 magnitude earthquake near Kodiak Island — a couple hundred miles from their campsite. The alert also notified the group that the sea had, in an instant, risen 30 feet at the epicenter.
After about six hours of waiting and tracking, the rise in sea level reached the group, but, luckily, it was a mere few inches.
"Everybody was amazingly calm," O'Hara said. "It's a huge bonding experience. I get the impression that these are people who now love one another. And, that doesn't happen in a classroom, but when you've been in a potentially life-threatening situation with one of the biggest earthquakes in recent history and the potential of a tsunami — that has a way of shaping the community."
Caroline Sudbeck '24, another student in the class and a Sioux Falls native, said the group already planned reunions to continue course discussions and reminisce on their Alaskan adventure.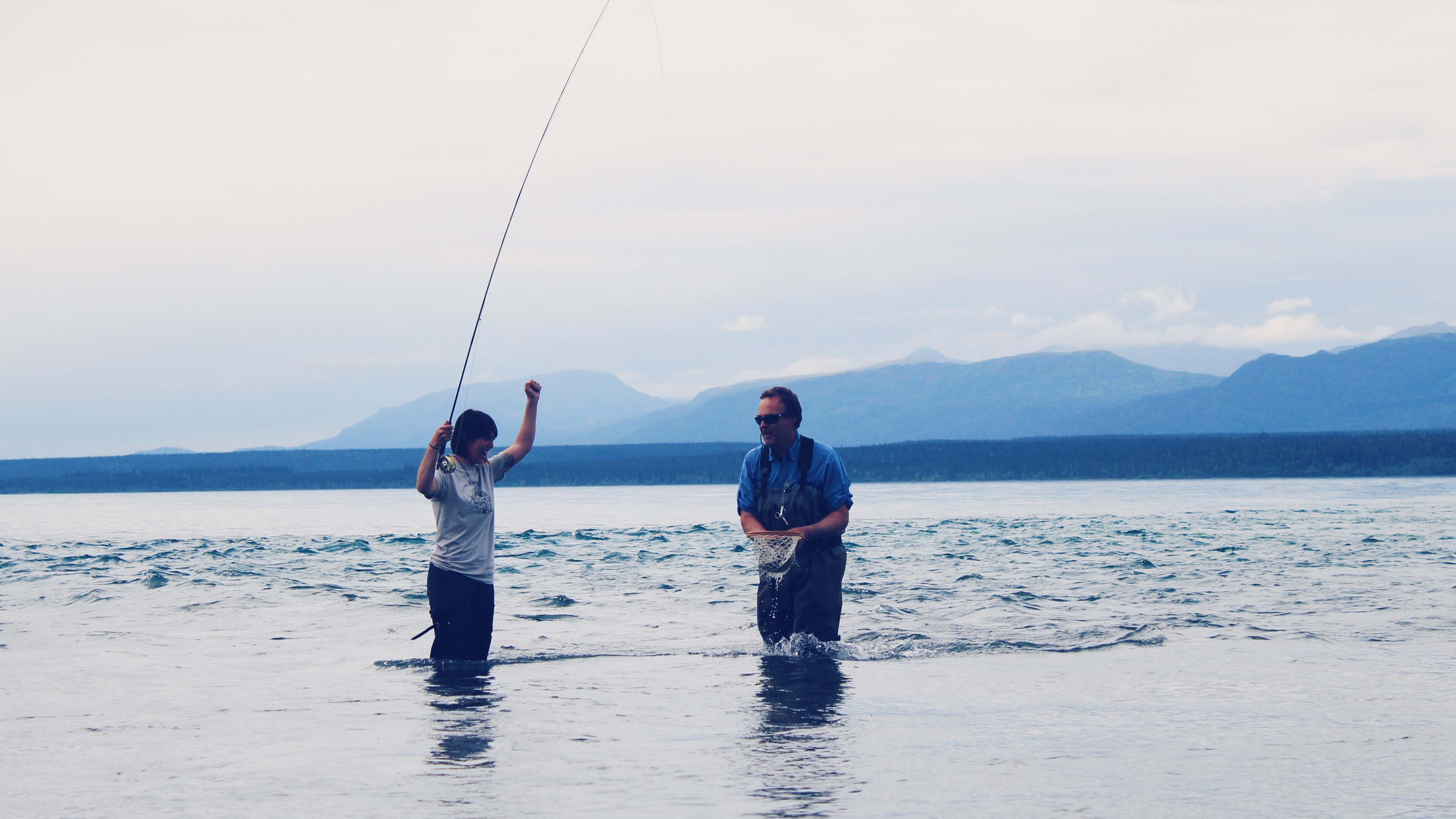 "We probably wouldn't have met unless we went on this trip, but we all clicked really well," Sudbeck said. "We stayed together for everything. Nothing would have worked if we didn't work together."
For O'Hara, there is no better classroom than the outdoors, and as someone who would rather be outside than in, Solberg agreed.
"The structure of the class was pretty fluid, so there wasn't a set time we met everyday," Solberg said. "But, I had some of the best academic discussions I've ever had because you're not limited to two hours in class Monday, Wednesday and Friday. You have 24 hours a day for three weeks to have really meaningful discussions that evolve over the course of weeks."
O'Hara said he believes that any one of the 10 students could now lead a similar trip.
"For me, as a professor, that's the ultimate mark of success that they can now do for others what I did for them," O'Hara said. "These are classes where you're learning with your whole being. It's not about memorizing a bunch of information; it's about living that information and embodying it."
For more information on study away courses, visit augie.edu/StudyAbroad.