November 18, 2021
Written by Public Relations & Communications Strategist Jill Wilson
There have been many alumni who have met one another and fallen in love at Augustana, who got married and led successful careers. However, few have accomplished so much apart yet complement one another like James (Jim) '72 and Carol (Saltee) '71 Oakland. 
And, lucky for AU, the power couple has attracted a community of fans, given and raised countless amounts of funds and recruited family members to attend the university. All of these things, separate and together, have left a lasting legacy — not just in the center of the city, but throughout the community.
The Fundraising, Fans and Fun
Carol, who grew up on a farm in Canby, Minnesota, said her story at Augustana began between her junior and senior years of high school when her family went on a Lutheran college tour.
"My dad was fond of saying that once I had been to Augustana, I didn't want to hear about any other college. Coming to Augie was a major decision in my life," said Carol.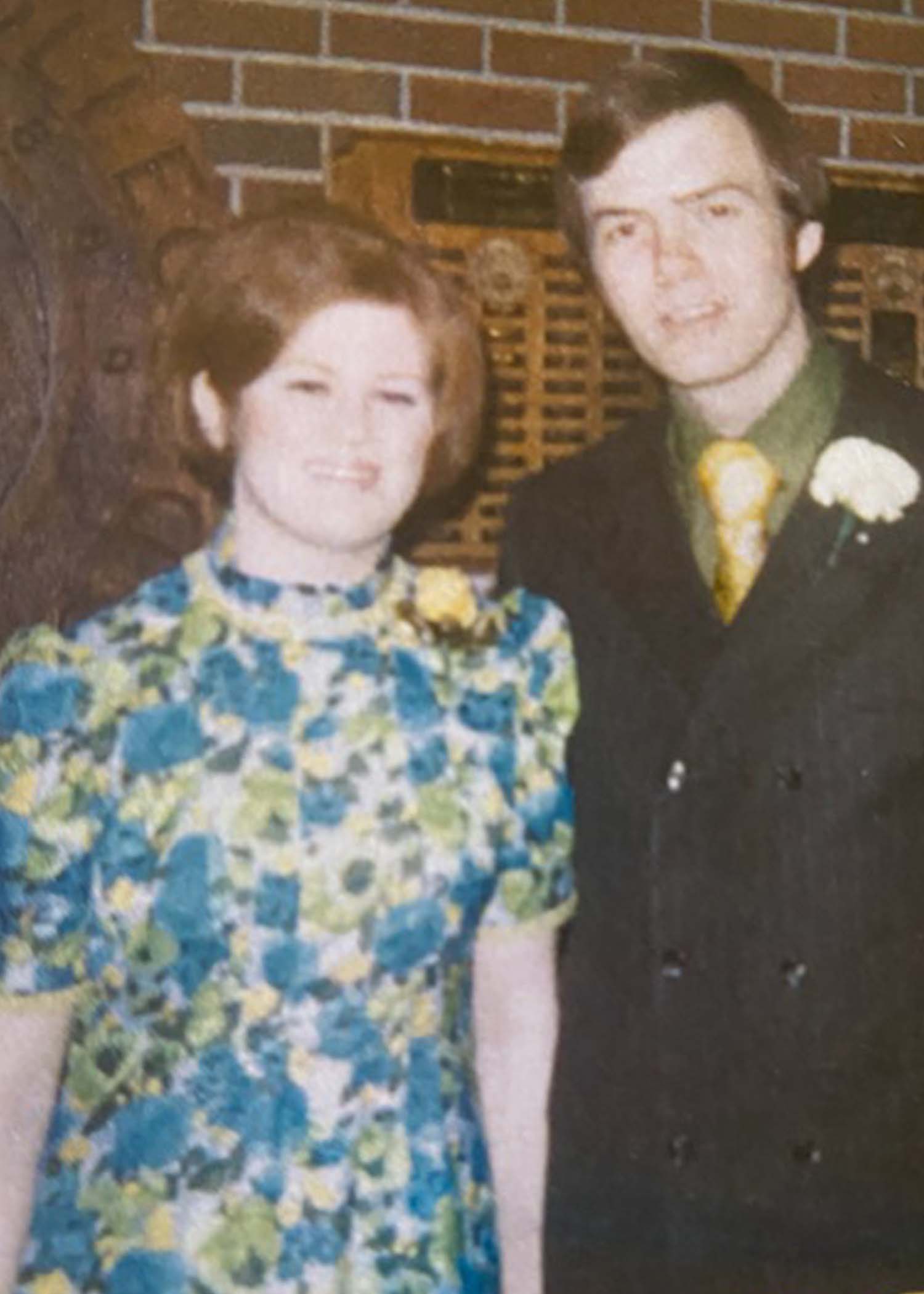 While at Augustana, Carol majored in biology, minored in chemistry and English and earned her secondary education certification. The biology lab, where she worked as a lab assistant, is where she met her husband, Jim — a Viborg, South Dakota, native who also majored in biology and chemistry. 
"One thing led to another and I asked her out. We were engaged six months later, so that worked out well," said Jim.
The two wed two days before Carol graduated from Augustana. Jim had another year left in school so they were living in married student housing when Carol landed her first job teaching in Garretson, South Dakota. Her second teaching position was in McCook Lake, South Dakota, while Jim attended medical school in Vermillion. He was part of the last 2-year class at the University of South Dakota (USD) in which students had to transfer to a larger medical center to finish their degrees. That led to Carol teaching in Richmond, until Jim graduated from the Medical College of Virginia (VCU) in 1976.
"Those are the only four years we haven't lived in Sioux Falls. I never thought twice about not living forever in Sioux Falls. I loved it," Jim said.
When the two returned to Sioux Falls in 1976, Jim started a family practice residency at the same time their first child, Kristin, was born. Carol filled in teaching at O'Gorman High School and was then a part-time instructor at Augustana — directing first-year students in the biology lab. In the fall of 1985, she was offered the position of Augustana's director of athletic development — a position she held for 17 years.
"There were no women in fundraising at Augie," said Carol. "When I went to my first athletic fundraising conference in 1986, I believe there were three women and 70 men, who were pretty much all former coaches."
In that role, Carol started Augustana's Athletics Auction in 1987. Over the years, it grew in the number of people who attended and funds raised. In its first year, the auction raised $18,000. The last one she organized raised about $80,000. In 1993, she was also a part of establishing the Augustana/Sam Milanovich Golf Tournament, also known as "The Sammy." ​The tournament, which honors the legacy of the late Sam Milanovich, is still one of the highlights of the summer for many.
"Athletic fundraising is a wonderful way to bring the college to the community or get the community involved in the life of the institution. I was not afraid of picking up the phone and calling people. The business community, in particular, was responsive to the corporate sponsorship kinds of programs that I put together," said Carol. "Just being out and encouraging people to attend our games and doing things to promote students coming in ... it made the college more a part of the community. Many alumni and friends of the institution joined in supporting scholarships for student-athletes and coming to our games, as well.
"My greatest sense of pride was in promoting the institution. I was able to bring that fun of athletics, and corresponding dollars to the institution. Through the years, I was fortunate to work with dedicated volunteers, including Jim, on annual membership campaigns, auctions and The Sammy golf tournaments. I also worked closely with Bill Gross, the (former) athletic director."
Before she retired from Augustana in 2002, Carol was also the president of the National Association of Athletic Development Directors (NAADD) during the 2000-01 Academic Year. Among the members of the national organization, she was the only one from a Division II program.
"I never thought of myself as having a less prestigious position than any of the Division I people. I learned a lot of things from those guys, and I learned it's just a decimal point — the amount of money they had to raise. I had to raise a fraction of what they did, but they had more staff. It was great fun to know people from all across the country," recalled Carol.
Jim practiced at Family Practice Physicians (now Sanford Family Medicine) for 25 years. As part of that experience, he and his partners provided coverage for Augustana football and basketball games. 
"Every other Friday, our children were out of school early to hit the road in the North Central Conference (NCC) for games," Jim added.  
He retired from clinical medicine in 2001, due to the diagnosis of multiple sclerosis. He served as a part-time administrator at Sanford until 2015. Over the course of his long and successful career as a physician, he delivered approximately 1,000 babies, and took care of them as they grew up, along with their families.
The Family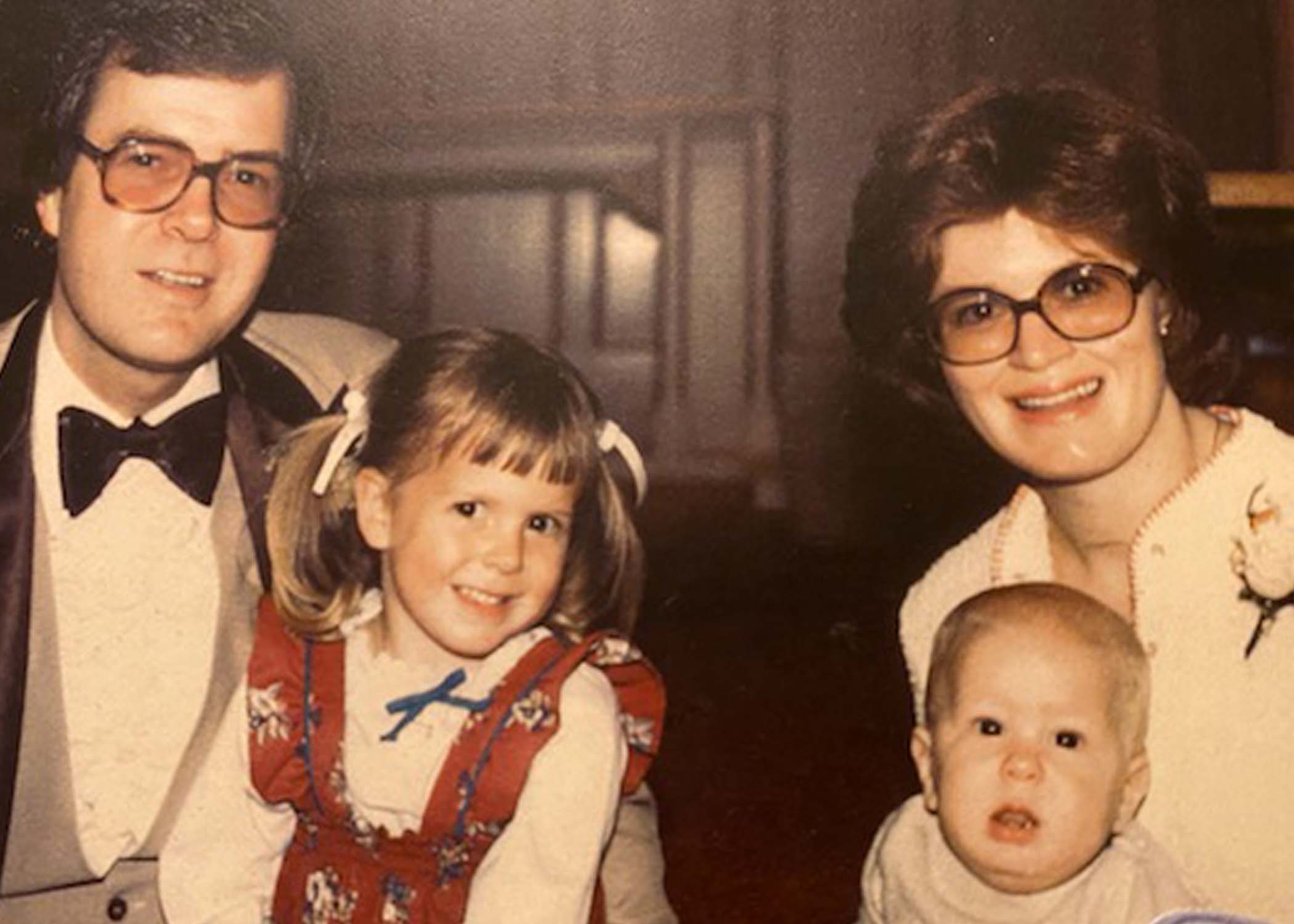 The Oaklands' love for Sioux Falls and Augustana also rubbed off on their children. Both their parents' ties and their own experiences at AU led Kristin (Oakland) Canfield '99 and Dr. Jeff Oakland '02 to fall in love with the blue and gold. 
"They were going to games when they were a year old, so they have been around Augustana their entire lives," said Carol.
Just like their parents, Canfield and Oakland majored in biology. 
Canfield went on to earn a Bachelor of Science in nursing from South Dakota State University (SDSU) and graduate degree from Mount Marty University (then College). She became a Certified Registered Nurse Anesthetist (CRNA) at the Sanford Medical Center in Sioux Falls.
Jeff Oakland earned his Doctor of Optometry at the Illinois College of Optometry in Chicago. He joined Dakota Vision Center in 2011, and is also a clinical assistant professor in the Pediatric Department at the USD Sanford School of Medicine.
Canfield and Oakland each have two children, and it would be hard to believe they haven't visited AU a time or two.
The Funds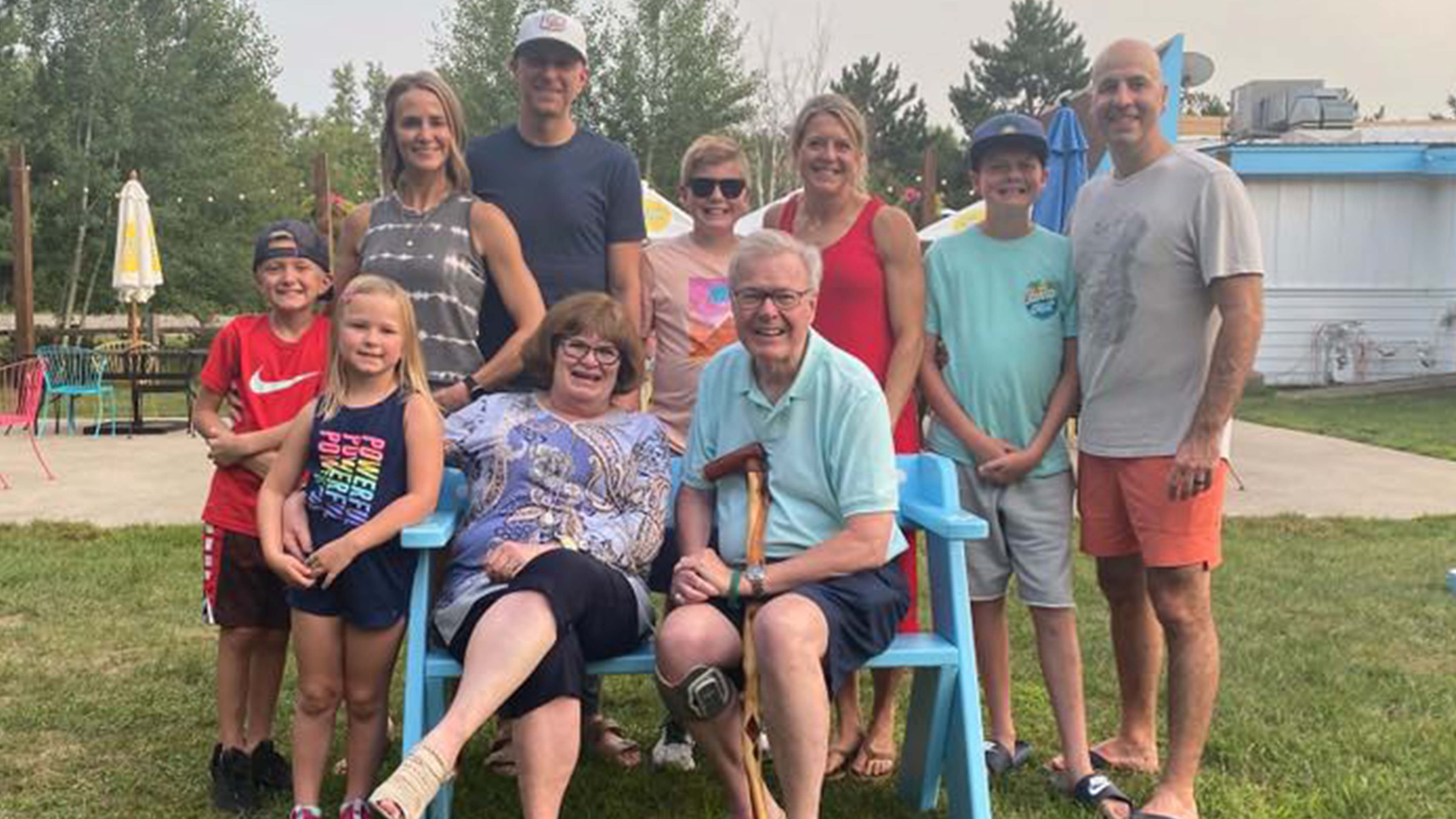 Aside from fundraising, the Oaklands have contributed countless funds in the form of their own gifts to Augustana. Since 1978, the couple has given year after year to many different areas at Augustana, including The Augustana Fund, Center for Western Studies, Library Associates, Oliver Innovation Fund, as well as to many academic and athletics facilities. They said a big accomplishment for them was helping to make the Elmen Center a reality for students. The contribution they're most proud of, though, isn't the largest in size, but the thought behind it.
"I think it's probably our first gift," said Carol. "We both made a $1,000 pledge. That was a very proud moment."
Because at the time, Carol was teaching and Jim was still in residency. Carol remembered it was their advisor in the biology department, Dr. Sven Froiland, who came to talk to them about giving.
"I think philanthropy has to be taught or learned. It isn't something that people come by naturally and I think we grew up in families where our parents supported their church and community. We learned the spirit of giving," said Carol.
Jim joked that since retirement, they haven't missed a step and are now instead working for free — mostly participating in volunteer work.
Carol served 10 years on the Board of the Great Plains Zoo in Sioux Falls, and a year as president. She was the congregational president of the couple's church, Our Savior's Lutheran, and the two successfully co-chaired its capital campaign for a $12 million expansion in 2007.
Viking Days 2021 marked Carol's 50th reunion at Augustana, and to no one's surprise, she served as her class agent. The Class of 1971 exceeded their fundraising goal and established an endowed scholarship fund to support students for years to come. Next year, they'll be heavily involved in planning Jim's 50th reunion as well. After all, they hardly miss Viking Days, and they continue to get together with treasured Augustana friends.
"It's just pride in the institution," said Carol. "I'm proud of what the results are, proud of the students who attend and proud of the faculty and staff. I think all of those things are why we continue to believe in Augustana, to care about it and we're fortunate that we're able to support it."