February 14, 2021
Written by Senior Director of Alumni Engagement Joel Gackle
Almost 40 years ago, a love story began on Augustana's campus. Like many of these stories, it began with a serendipitous meeting. The young man knew he didn't want the first conversation with this young woman to be the last, so he asked her on a date. 
There are two unique elements in this Augustana love story. The first is the couple met because of their inspired, distinctive, commitment to serve others. The second is that the young man happened to be Augustana President Dr. Bill Nelsen, and the woman, a community social worker named Margaret Rossow.
---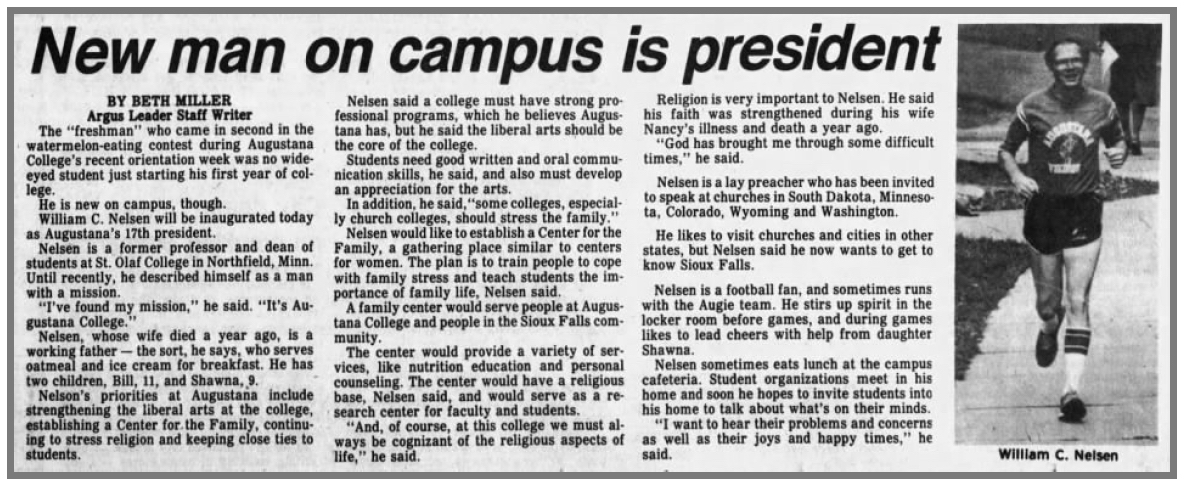 Argus Leader; Saturday, September 27, 1980
---
A Fulbright Scholar with a Ph.D. from the University of Pennsylvania, Nelsen came to Augustana as a scholar, firmly rooted in his Lutheran heritage. He also arrived as a recent widow, with two young children. While serving as vice president and dean of the college at St. Olaf, his wife passed away from brain cancer. When Augustana initially approached Nelsen about the position of president, he declined, as he wanted to maintain some level of stability for his children. Undeterred, Augustana offered assistance to make the transition easier, and after a visit to campus, his children decided Sioux Falls would be a great place to live.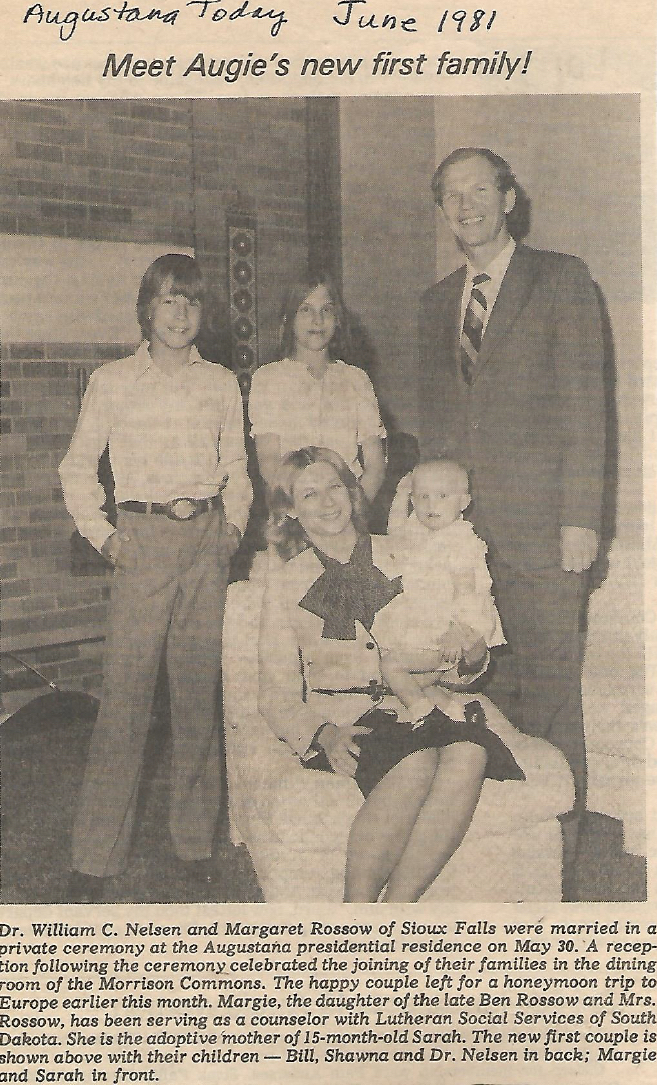 Margaret "Margie" Rossow grew up in Sioux Falls, and was the daughter of Washington High School Principal Ben Rossow. After completing her graduate degree in social work, she began serving others through her role at Lutheran Social Services (LSS). After going through a painful divorce, she decided to pursue parenthood through adoption. Rossow became the first single woman in South Dakota history to legally adopt a child. Just months after welcoming her daughter, she heard and read about the new Augustana president who wanted to create a "Center for the Family" to expand educational awareness on building healthy families.
The pastor where Rossow was assigned with LSS also gave a nudge, telling her, "I think you might be interested in meeting this new President." Rossow made an appointment to meet with Nelsen to see if LSS and Augustana might create some synergy.
On October 17, 1980, Rossow walked into Nelsen's office. They shared pleasantries and then Rossow took out a picture of her holding her newly adopted daughter. 
As Nelsen puts it, "That is when I began to fall in love with both of them." 
As the business aspect of the conversation quickly gave way to their respective personal stories, Nelsen knew he wanted to get to know Rossow better. He was leaving town to meet with alumni on the West Coast, so he asked if she would be interested in going on a date when he returned. She said yes.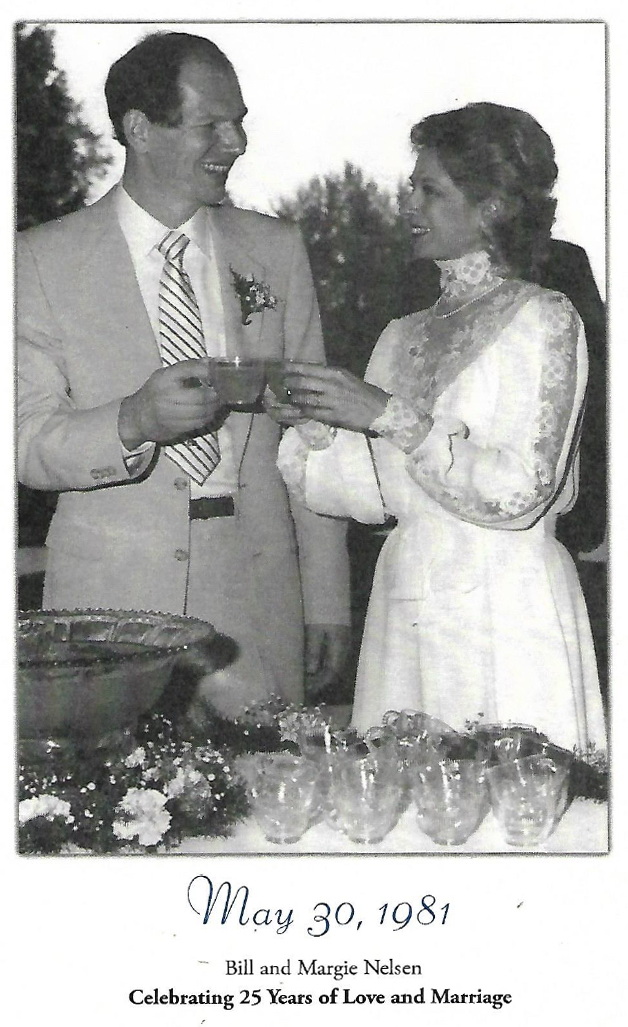 Nelsen's children wanted to know more about Rossow; in fact, "shortly after our first date, my 9-year-old daughter Shawna went trick-or-treating as a football player to her door to know more about her."
By December, Nelsen and Rossow were engaged. Nelsen created two signs for his proposal at the Fellows Presidential Residence, one read, "Will You Marry Me?," and the other, made by his children, "Will You Marry Us?"
Nelsen says the campus played a big role in their relationship, "It was only six weeks after we met that we became engaged, and the headline in The Augustana Mirror was, "Nelsen Engaged."
The following May, the couple married at the same place where they were engaged, with a reception on campus.
"To love someone is to know risk is involved, and true commitment means a willingness to be there through the ups and downs," said Nelsen.
Happy Valentine's Day, and know that sometimes a meeting on your calendar may be more meaningful than you could ever imagine.