John James always wanted the "full college experience," and now, entering his second year of the Augie Access Program at Augustana University, his wish has come true. 
Augie Access provides young adults with intellectual and developmental disabilities the opportunity to participate in a comprehensive transition and postsecondary program designed to increase career employment, social, academic and independent living outcomes. It's the only post-secondary comprehensive transition program in South Dakota.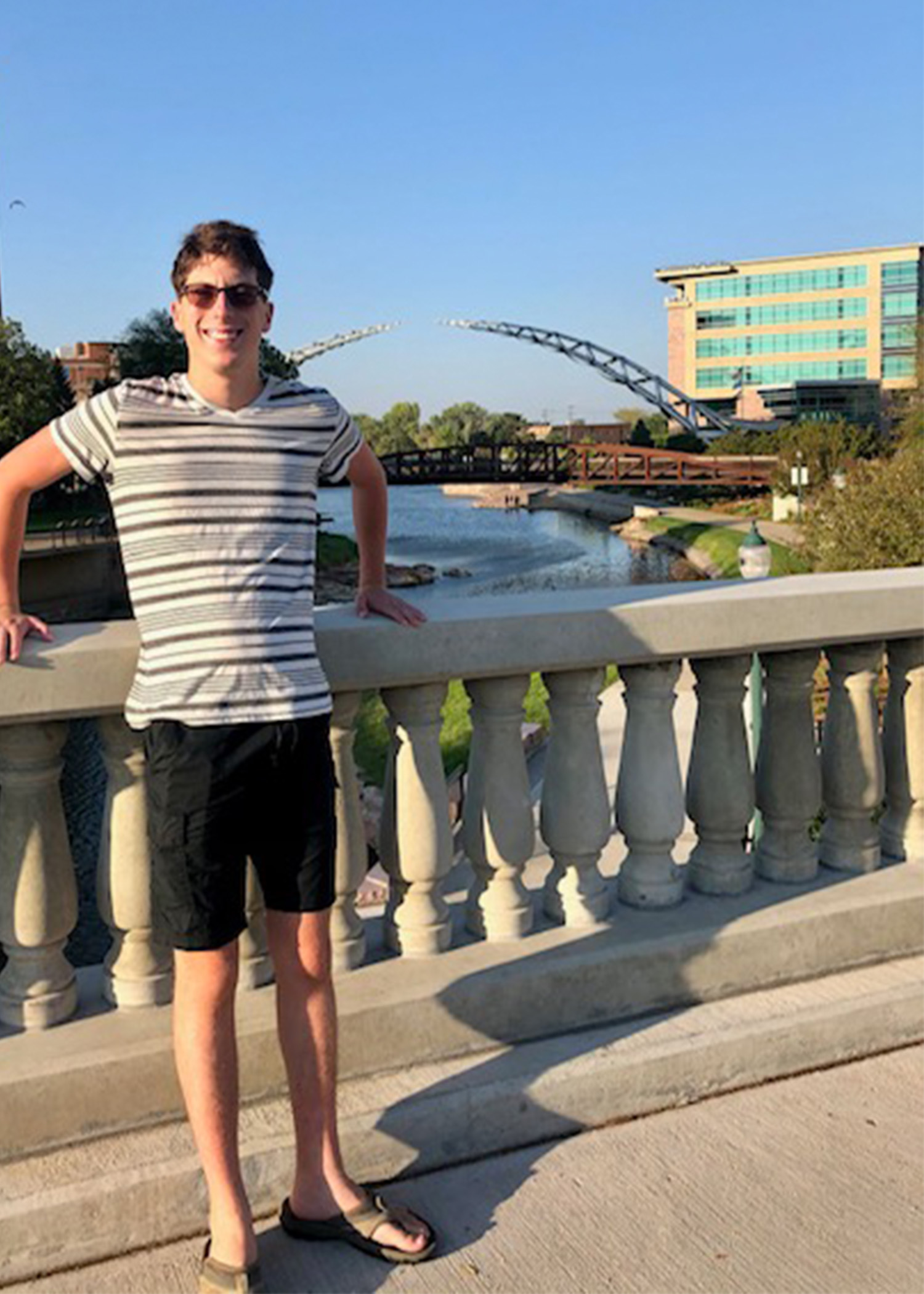 James, who has autism, will obtain a certificate in career studies at the end of the program, along with pre-employment transition strategies. He's already using those strategies through an internship with the Sioux Falls Skyforce as part of their ball crew. James also began helping with the Viking Football Program in the spring and will continue in the fall.
"I love sports," James said. "I went to pretty much every (home) football game and a few basketball games, like when they hosted the NSIC playoffs."
James, who also joined a flag football intramural team, said his favorite classes during his first year were Weight Training and Fitness Swimming. 
Augie Access has allowed James, a Minnetonka, Minnesota, native, to be just like his twin and older sisters, who are also pursuing higher education.
"It means a lot to me," James said. "It makes me feel like I'm one of the neurotypical kids — going to college right after high school."
For his mother, Maria James, the Augie Access Program has been an opportunity to watch James grow.
"His self-confidence has really skyrocketed since being in the program," Maria said. "I think that's the biggest thing from a parent perspective."
Neither Maria nor John knew if a program like this would ever be a possibility for him.
"Especially not 10 or 15 years ago," said Maria. "But, John really pushed for this; he wanted this experience. He was the one that made the decision to be at Augustana instead of the other programs we looked at, so he must've known something I didn't.
"The thing about Augustana, compared to other programs, is that this is actually really, truly an inclusive program where the students are blended into the campus," Maria continued. "That was another plus for us because I really wanted him to be able to just jump in."
Maria credits Augie Access Program Director Jessica Lamb and Program Coordinator Catherine Davis with the inclusiveness of the program.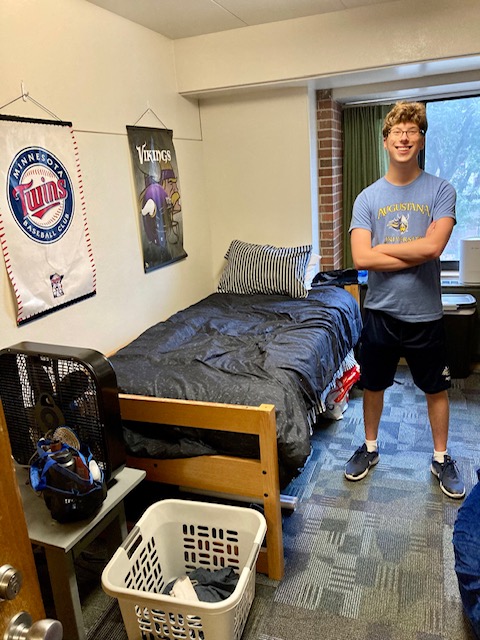 "They're just so good with these young people — that was what really tipped the scales for me," said Maria. "If I'm not there and John has a slight emergency, they step in. That's been really comforting for me, being a few hours away."
One of the most rewarding experiences for Maria came at the end of the academic year, when she got the opportunity to meet some of the students who helped make John feel welcome.
"This group of young men on his floor (in Stavig Hall) were very kind to John, reached out to him and really made him feel welcome," Maria said. "That was a turning point, I think, because he was actually going into their rooms and listening to music and chatting. I think that's what made the experience just so fulfilling for him.
"I met a few of them, and I sent one of the boys a message," she continued. "I said, 'I just want to thank you for helping John have a great first year,' and he said, 'Actually, John really made my year.'"
For John, it's pretty simple: "I've just had a great experience at Augie."
John said, for his second year, he's most excited to continue helping out the football team and live in the new Wagoner Hall with his friend and roommate, Luke. He's also looking ahead to his third year when Augustana begins its inaugural hockey program at Midco Arena. After Augustana, John's dream is to work for the Minnesota Twins, Timberwolves, Vikings or Wild — anything sports-related. For Maria, she's simply excited to watch John continue to thrive within Augie Access.
"With the varying degrees of young people with disabilities, it's a program that works for everyone." 
To learn more about the Augie Access Program, visit augie.edu/AugieAccess.