Pictured: Don '61 and Dr. Harriet (Johnson) Scott '59
After more than 15 years, Augustana University has decided to bring back its social work program within the Sharon Lust School of Education — naming it after the former Director of Augustana's Social Work program and Associate Professor Emerita of Social Work Dr. Harriet Emily (Johnson) Scott '59.
"I am excited beyond words about building and launching the program," said Dean of the Sharon Lust School of Education Dr. Laurie Daily. "The city of Sioux Falls and surrounding communities have an immediate and emerging need for training and support in the area of behavioral health."
Thanks to the generous support of the Scott family and Sanford Health, the Harriet Emily Scott Social Work Program at Augustana will include Bachelor of Social Work (BSW) and Master of Social Work (MSW) degrees. The university hopes to launch the BSW in the fall of 2024, which will include a face-to-face learning environment. The MSW, expected to launch in the fall of 2027, will consist of a hybrid program. Students who have earned a BSW from an accredited program will be able to enter the MSW program with Advanced Standing, which means they can complete the program in one year. Those with earned bachelor's degrees in related areas could complete the 2-year MSW program.
Augustana is hiring a program director this year to develop program proposals and achieve internal and external approvals from both the Higher Learning commission (HLC) and Council on Social Work Education (CSWE), which is a 3-year process. The university plans to offer a specialization in the area of integrated behavioral health within the MSW program, as well as a certificate option for clinicians.
"We are being intentional with regard to the design and delivery of the program to equip graduates to serve in a variety of roles within a variety of settings," said Daily. "These programs have strong clinical components. These are skills the students have to develop, so we're trying to develop our hybrid courses so that they have online components (synchronous and asynchronous), and intensive on-campus learning experiences."
AU has a long history of caring for the physical, spiritual and mental well-being of its students and faculty, as well as investing in the care and well-being of the surrounding community. Dating back to 1969, Augustana and Sioux Falls College (now the University of Sioux Falls) developed a Joint Social Work Program.
"As other social workers in the community and state will recognize, the Joint Social Work Program pioneered the development of both social work and social work education in the region," said Scott.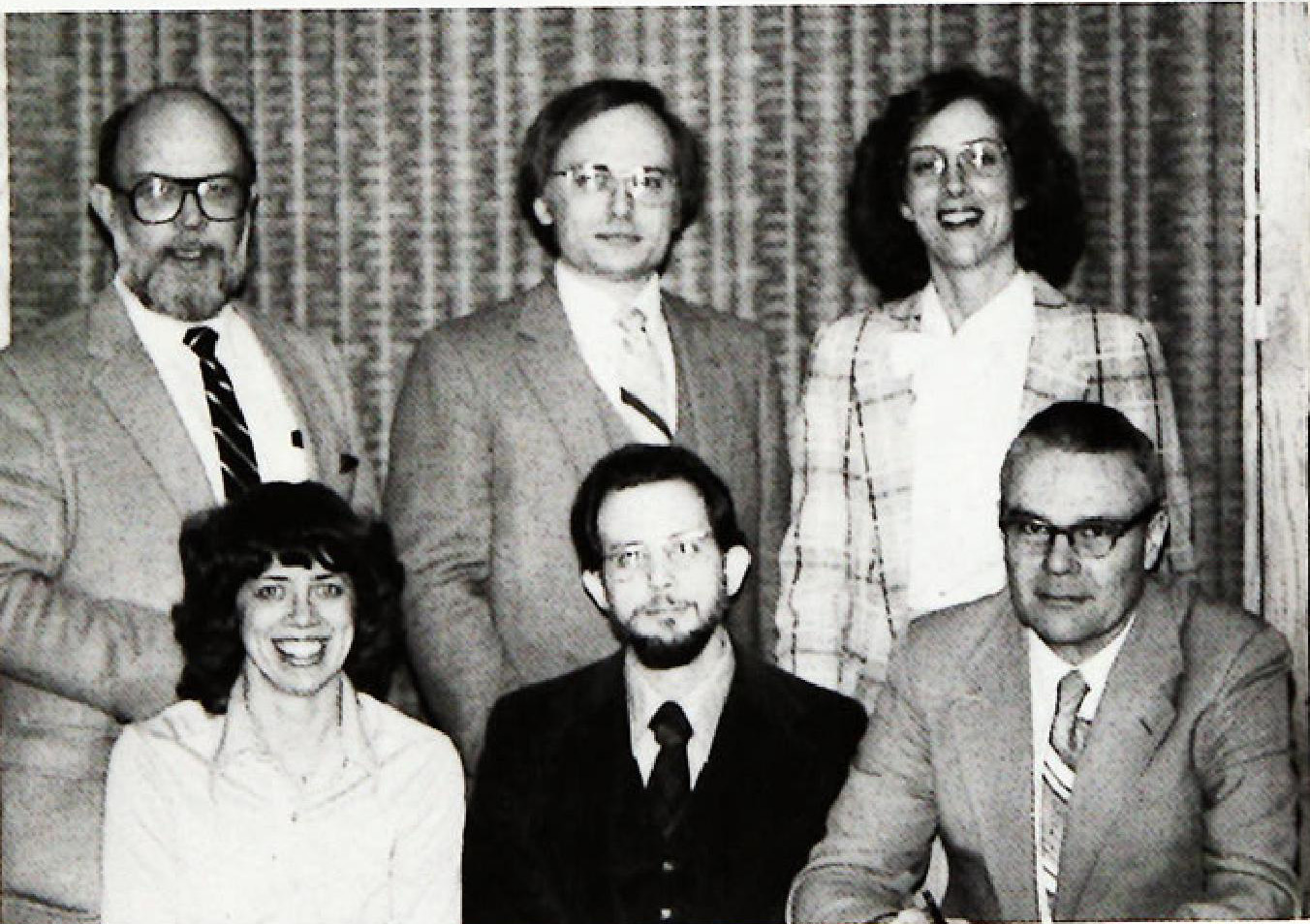 Shortly after those like Terry Hokenstad and Drs. Orville Westby, Robert Mabbs and LeRoy Day got the program off the ground, Scott came back to her alma mater as an instructor in 1972. Over the next 32 years, the woman often referred to as the "Godmother of Social Work," was influential in sharing the lead of a successful program. She worked alongside many other teaching colleagues and agency-based field instructors and consultants up until the last student graduated in 2004-05 when Augustana eliminated its program.
"More regional undergraduate colleges and universities became accredited, which required that the Joint Social Work Program find new opportunities for students," said Scott. "Innovation was and is consistently needed."
Scott and her husband, Don '61, Augustana's former director of financial aid (and later vice president of finance and planning), started the Day Care Center on campus in 1975 — serving students, faculty and staff within the Augustana and Sioux Falls communities. Now known as the Campus Learning Center for Children, staff members were often students of the Joint Social Work Program. The program also initiated a Joint Criminal Justice Program with Sioux Falls College, as well as majors and courses in early childhood education, gerontology, women's studies, end-of-life hospice care (including nursing, clinical pastoral education, pharmacy and internal medicine students) and an accredited semester of social work education in Cuernavaca, Mexico, which included students from other accredited social work programs. Students regularly visited reservations of the Sioux to prepare for cross-cultural work with South Dakota families.
"As the graduates spread out among small and large agencies, the model of social work education that had been developed at Augustana and Sioux Falls Colleges was respected," Scott said.
Scott, who received her bachelor's degree from Augustana, MSW from the University of Chicago and doctorate from South Dakota State University, originally got into social work because of her experiences being ill as a child and receiving much-needed support from her grandparents.
"The piece that always struck me was I had been one of those kids that needed a lot of things and I had a brother and sister who also needed care and everything had worked out for us and that wasn't true for all of these other children I was seeing.
"Not enough citizens support improving social conditions," said Scott. "The profession of social work has been in the forefront of the struggles to improve quality of life for all. Inequality is visible in many areas of life for persons and families without inherited resources, or the 'lucky' who find employment with insurance coverage."
The Estelline, South Dakota, native is honored that her family is investing in the social work program in her name and proud of her experiences in professional social work and social work education. Once appointed to the CSWE's Commission on the Role and Status of Women in Social Work Education and elected to the governing board of CSWE, Scott has worked hard to serve Augustana and the profession. She continues to serve the Sioux Falls area as a part-time geriatric care manager, helping to ensure individuals and families receive the services they need to care for aging members.
"It is my hope that these strong standards of expectations of social workers will not be minimized. A social work education program and the programs of social agencies need to continue to set high standards for the community and state to find resources to serve and celebrate our diverse populations," Scott said. "We have a long way to go."
A long way to go with more people needed to serve families in the region, which is why Augustana, along with Sanford Health, feels emboldened to take the next steps to start programs such as these.
"These are exactly the kind of programs that were imagined as part of Viking Bold: The Journey to 2030, where we're leveraging strategic partners, getting donors excited and able to meet real community needs, not only in Sioux Falls, but in many different regions throughout the country," said Daily.
"I love that we get to expand that into these areas — into the area of behavioral health. I just think about the impact that these graduates will have on individuals' and families' lives, and for decades to come — that's just really powerful. It's giving us lots of opportunities to collaborate with many stakeholders to develop a program that is known for both excellence and innovation."