Pictured: Wadie Mahauad-Fernandez '12 poses in front of Mt. Rushmore in 2007.
Since 1966, more than 350 international students have graduated from Augustana. Every year, these students come from near and far — from places like Mexico, Ethiopia, Norway, Spain, Nepal and Brazil — bringing invaluable insight and new perspectives to our community. They speak many languages — French, Spanish, Amharic, Portuguese, Swahili, Mandarin — leaving an indelible mark on Augustana, as they prepare to serve in the world. 
Alumni Hilde Tørnby '90, Rahul Bansal '06, Wadie Mahauad-Fernandez '12 and Chi Ngo '13, once international students at Augustana, are now scattered across the globe as leaders and change-makers, but forever Vikings.
🇳🇴 Hilde Tørnby '90 — Oslo, Norway
Since graduating from Augustana in 1990, Hilde Tørnby has followed a path of education and creativity — serving as an associate professor at Oslo Metropolitan University (OsloMet), a vocational university in Norway, while also creating commissioned paintings and artwork.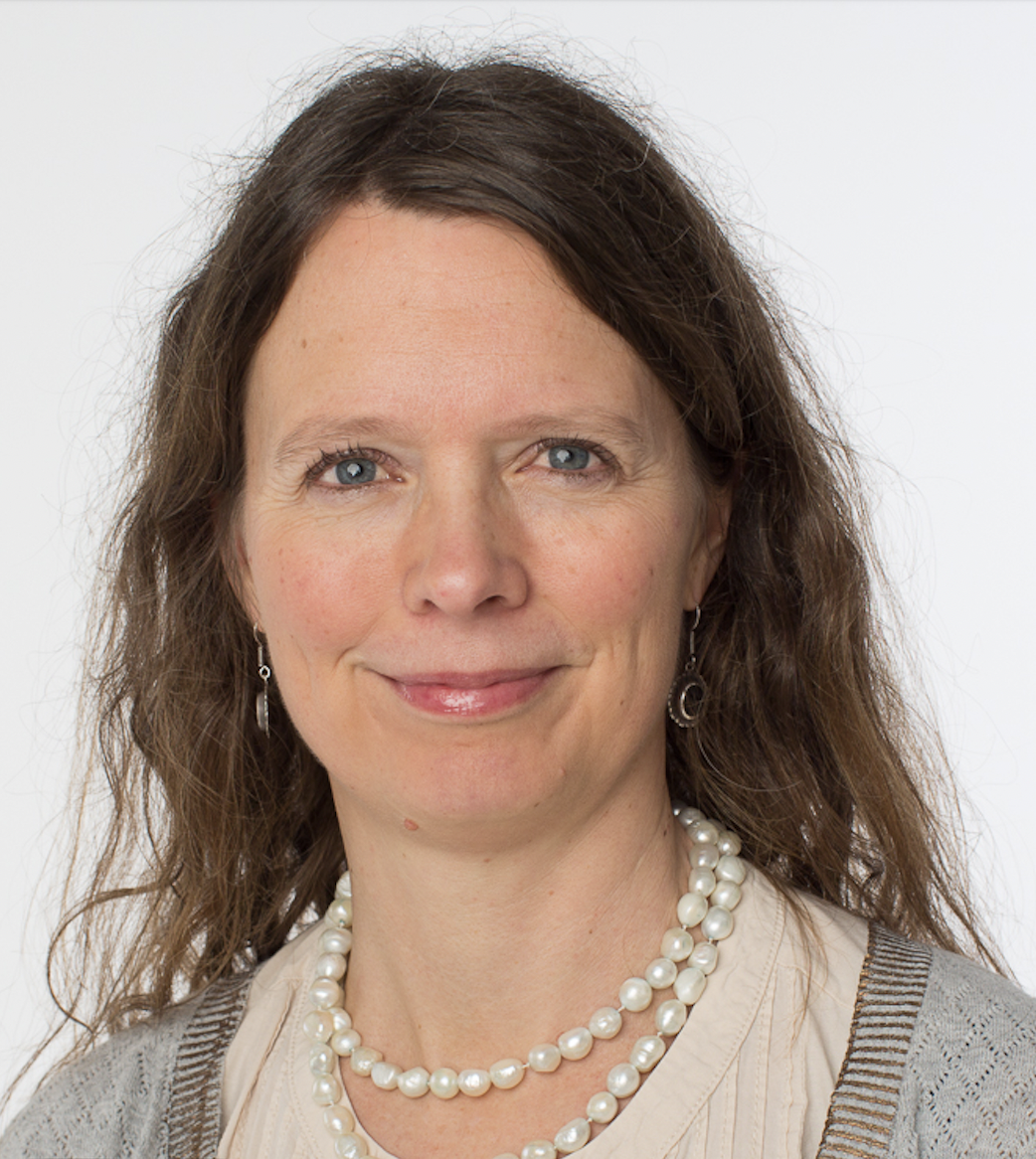 Tørnby arrived in Sioux Falls in 1987 after seeing an advertisement in a Norwegian newspaper inviting students to study at Augustana. Tørnby, who was born in the United States, felt she hadn't yet explored the American part of herself, and decided to apply. 
"I was one of 10 Norwegian students, and it was the first Norwegian group of a large scale at Augustana," Tørnby said. "Before our time, there had been a single Norwegian student from time to time."
Tørnby began as a mathematics major and later added English. While her academic interests inspired her to continue her education, it was the people and environment at Augustana that made the biggest impact.  
"Those were very important years in my life, and I think it's about growing up and finding out who you are in the world," Tørnby said. "It's about the people that you meet when you are there — like kind friends and professors who reached out and took care of us by inviting us for coffee, talks, dinners, Thanksgiving and Christmas.
"Augustana is more than just a college because you have the chapel and people reaching out to one another," she continued. "You wouldn't find that at a larger university, and that is the advantage of Augustana."
After graduating, Tørnby returned to Norway and received her master's degree in English. She taught high school English and math for more than a decade, and in 2007, Tørnby stepped into her current position at OsloMet. 
"My main responsibility is educating future English teachers," Tørnby said. "My research fields are literature, young learners and picture book research, along with how we can enable young children to become critical thinkers."
That same year, Tørnby also began her journey painting, which has led to solo and collective exhibitions. 
"I had a dream — one of those dreams where you wake up in the middle of the night, and you know it's significant, so I started to paint," Tørnby said. "I wish I had taken art classes at Augustana; that's the only thing I wish I had done differently."
It has been more than 30 years since Tørnby, a wife and mother of two, graduated from Augustana and more than 25 years since she last visited campus. Yet, she holds her experience as an international student close to her heart. 
"Augustana was more than a day's travel away from Norway, and (at the time) calling home was extremely expensive," Tørnby said. "Being away from everything you know and realizing that everything is the same and yet, also very different — that in itself shapes you. But, most of all, the people at Augustana made me feel at home."
🇮🇳 Rahul Bansal '06 — New Delhi, India  🛫  Minneapolis, Minnesota
Despite the initial culture shock and cold weather, Rahul Bansal remains in the Midwest after graduating from Augustana in 2006 — serving as the director of business systems for Core Molding Technologies in Minneapolis, Minnesota.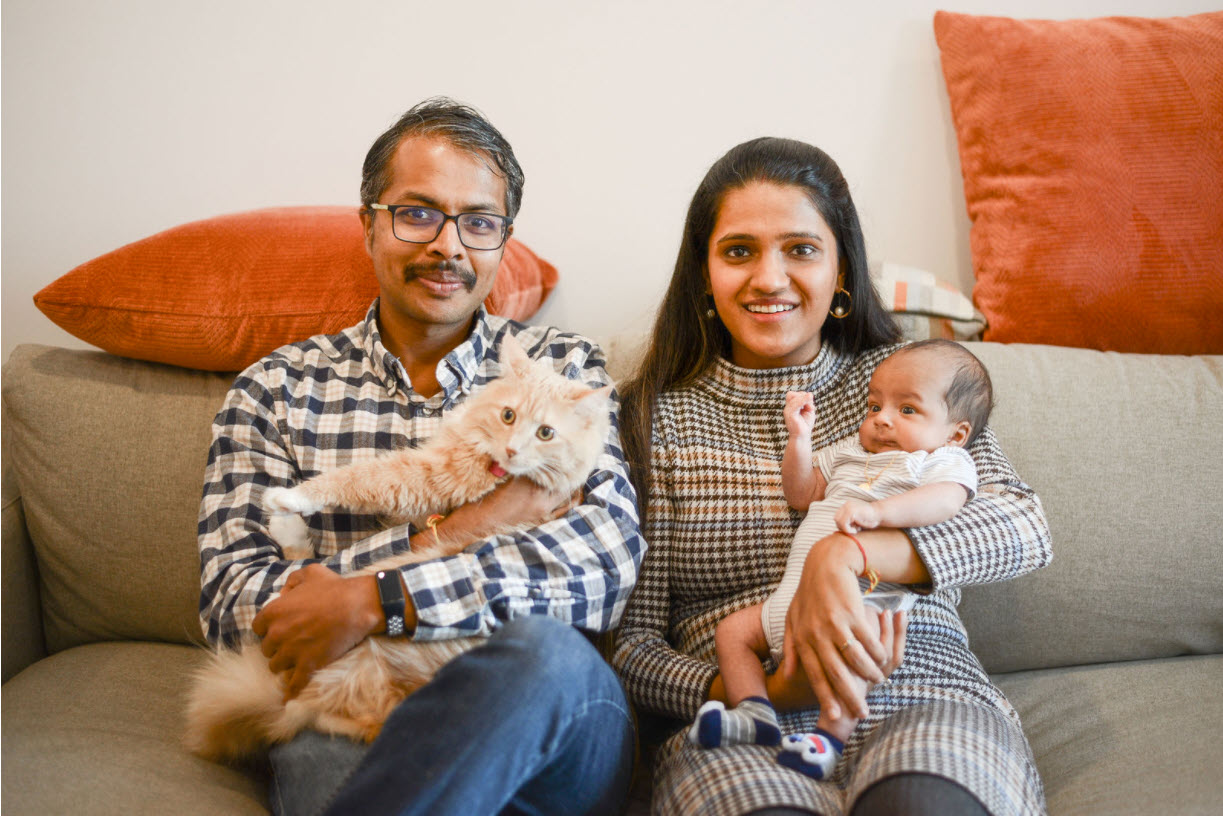 Bansal is from New Delhi, India, and came to Sioux Falls for his senior year of high school through an exchange program. After meeting with former Director of International Programs Donn Grinager, he knew AU was the place for him.
"It was all very different with the background of India as my main point of reference," Bansal said. "But, the welcoming feeling from the people I spoke to at Augie made it very easy for me to make the decision."
Bansal quickly made an impact at AU by helping the university begin its annual January Interim (J-Term) trip to India with Professors Emeriti Drs. Sandra Looney, Murray Haar and John Pennington.
"I was an enabler of the idea that Dr. Looney and Dr. Haar had always had, so I worked with them to draft the initial trip," Bansal said.
Bansal, Looney, Haar and Ingrid (Arneson) Rasmussen '05 took the inaugural trip to India to map out where the following J-Term courses would travel.  
"I got the opportunity to allow the institution and people that attend it to learn more about my native culture," Bansal said. "It was gratifying to be part of and see that come to life and bear fruits."
At AU, Bansal was an accounting and business administration double major, and later received his master's in business economics from South Dakota State University. Bansal also holds an Executive Master of Business Administration degree from Quantic School of Business and Technology in Washington, D.C. He practiced both private and public accounting for a few years until his career took "an unusual turn" into information technology (IT).
"I never imagined I'd be leading an IT department when my education is all in finance, but that's how the world is — IT is pretty much in everything," said Bansal.
Bansal, who was involved with theatre and intramural sports as a student, said his Augustana experience shaped him into the deep thinker and leader he is today.
"It made me super independent, and it allowed me to explore who I am," Bansal said. "The liberal arts education gave me confidence in my ability to learn, along with observing, reflecting and then thinking deeply about my place in the world, and how I can contribute to it."
Now, almost 20 years after that first trip to India, Bansal and his family still contribute to Augustana. Bansal's father, who runs a travel agency in India, continues to serve as the tour guide for AU students as they explore the country.
🇪🇨 Wadie Mahauad-Fernandez '12 — Loja, Ecuador  🛫  Palo Alto, California
Wadie Mahauad-Fernandez '12 is conducting research as a postdoctoral scholar at Stanford University. While he resides in California and is an Ecuador native, he likes to describe himself as a Midwesterner.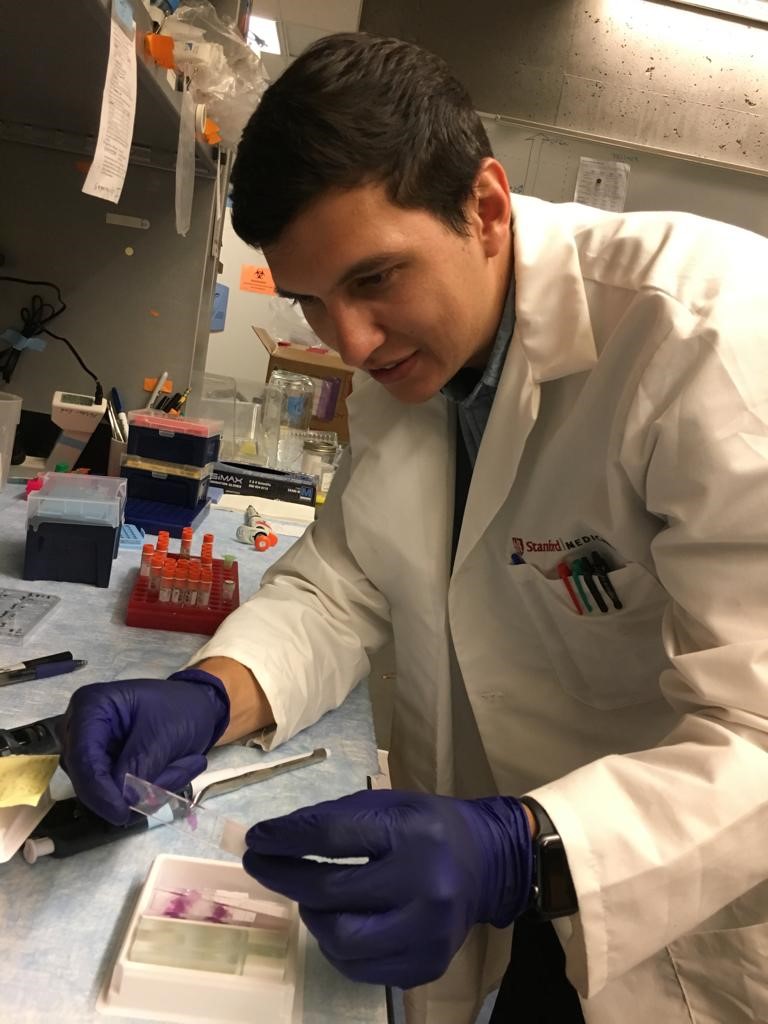 Mahauad-Fernandez arrived in the Midwest in 2008 to complete his senior year of high school in Watertown, South Dakota. He said it was not at all like the movies he watched growing up in Loja, Ecuador.
"I thought everything was going to be like New York City — big skyscrapers, nice weather," Mahauad-Fernandez said. "I got to South Dakota in the middle of summer when it was extremely hot and all I could see were open fields going to the airport."
But, Mahauad-Fernandez soon fell in love with South Dakota and decided to extend his stay by four years and applied to Augustana — making him the first Ecuadorian student to enroll at the university. The biology major had plans to attend medical school until Augustana Professor of Biology Dr. Paul Egland, his research mentor, opened the door to a new possibility.
"I loved the idea of research," Mahauad-Fernandez said. "I still love the idea of discovering something new that only you know and can then share with everyone."
Egland suggested that Mahauad-Fernandez apply to the University of Iowa, his own alma mater, for graduate school. In 2016, Mahauad-Fernandez received his Ph.D. in molecular and cellular biology. 
"When I was finishing my Ph.D., I got to put my thesis book on the shelf (in the department) and saw Dr. Egland's thesis from when he was at Iowa," said Mahauad-Fernandez. 
After a year at the University of Iowa as a postdoctoral research fellow, Mahauad-Fernandez joined the Department of Medicine/Oncology at Stanford. His current focus is cancer biology — developing therapeutics to target certain cancer oncogenes and determining the role of bacteria in the gut and how that affects the growth of cancers. He also mentors undergraduate students.
Along with Egland, Mahauad-Fernandez credits Dr. Mark Larson and Professor Emeritus Dr. Craig Spencer, professors of biology, for pushing him to go further in his career. He also references his Augustana experience.
"I'm glad I went to a liberal arts school because it gives you a different way of thinking," said Mahauad-Fernandez. "It really enriches you as a person because, sure, you need to know the science and its basics, but thinking outside of the scope and trying to find the interrelatedness between fields is what I really like about the liberal arts."
🇻🇳 Chi Ngo '14 — Ho Chi Minh City, Vietnam
Chi Ngo '14 is a senior communications officer at Oxford University Clinical Research Unit in Ho Chi Minh City, Vietnam.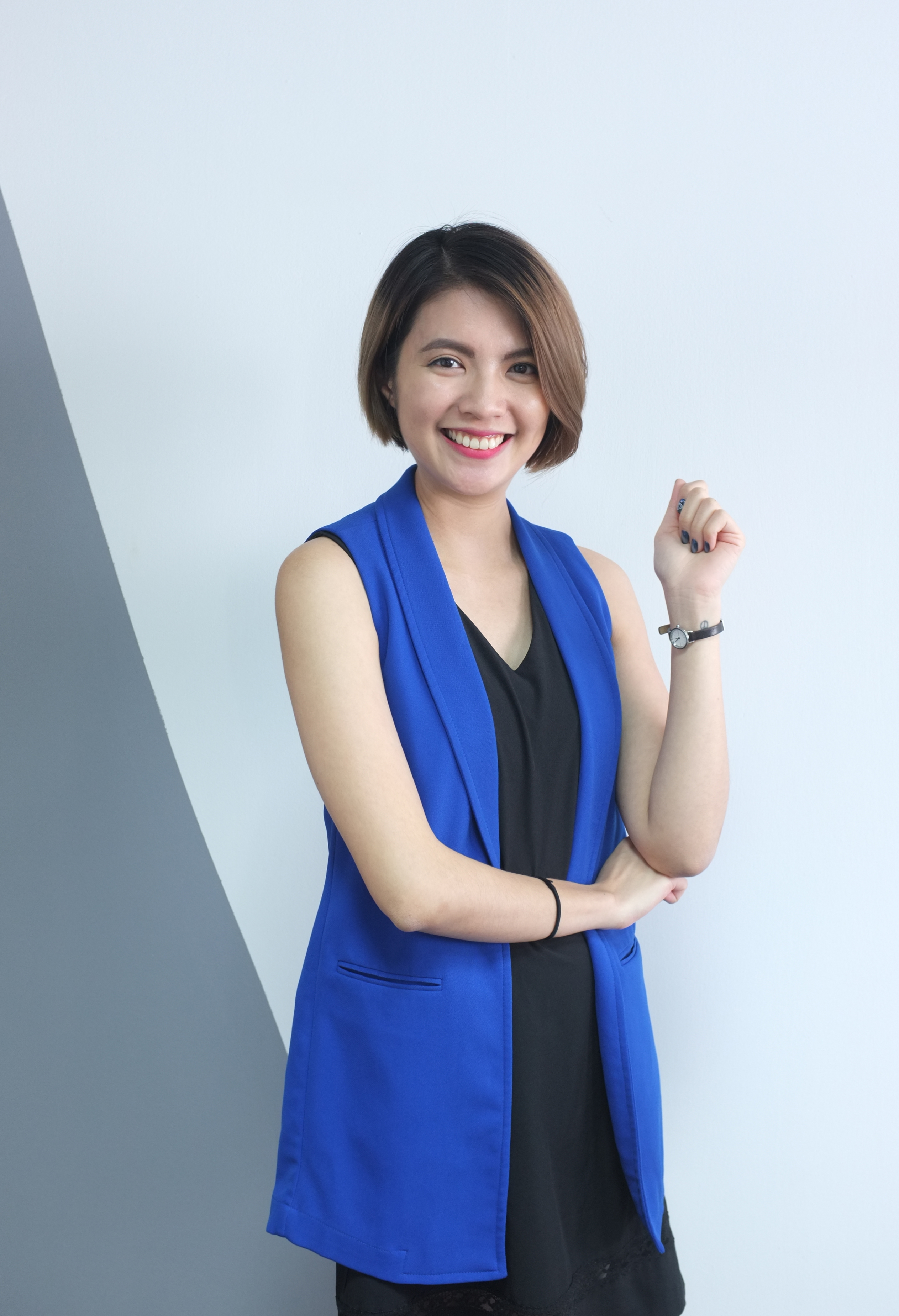 "Communications is something that I've always enjoyed," said Ngo, who credits Professor of Journalism Dr. Janet Blank-Libra for much of her career. "Working (on the yearbook) with Janet really gave me the confidence to become a writer and journalist."
Ngo began her journey at Augustana when she was just 17 years old. While finishing her senior year of high school in California through an exchange program, Ngo reached out to Ben Iverson '04, director of international programs & enrollment (IPO). 
"I emailed many colleges, asking for basic information about study and logistics, and Ben was the only person to email me back," Ngo said.
Ngo said her first year at AU wasn't easy — she was in a foreign country, learning to navigate a different culture, language and education system. However, Iverson and Associate Director of International Programs Erin Kane continued to be a source of comfort and encouragement, along with her best friend, Jessica (Spalding) Schnabel '14.
"Hanging with Jess, usually 18 hours a day, really gave me an understanding of what it was like to be a student at an American college," Ngo said. "I think that's a really beautiful experience. She even came to my wedding in Vietnam — it's just a lifelong friendship we have now." 
Ngo attributes her organizational skills and discipline to Schnabel and other life lessons learned to Augustana. 
"Because I was (at Augustana) during such formative years in my life, I trace back a lot of habits that I have to that time," Ngo said. "The work ethic at Augie is something that I've yet to witness in other places."
Ngo returned home to Vietnam after graduating from AU and accepted a position as a reporter with Vietnam Television and later served as a design and content lead for Traveloka. In 2019, Ngo was named a Chevening Scholar and received a full scholarship to the University of Brighton in England, where she earned her Master of Arts in digital media, culture and society. 
Because of her experience at Augustana, Ngo encourages high school students looking to study internationally to focus on more than an institution's prestige.
"Go where people care about you," said Ngo. "The people at Augustana really care about the students, and it shapes every one of the students' experiences."
To read more stories from the Spring 2022 edition of The Augustana magazine, visit augie.edu/magazine.