Augustana University is proud to announce that Eleanor Weckwerth '23, of Dassel, Minnesota, has been named a 2022 Goldwater Scholar — announced by the Barry Goldwater Scholarship & Excellence in Education Foundation in a press release on Friday, March 25.
"It's really cool to be among this community of Goldwater Scholars," said Weckwerth. "It just reinforces that I'm headed in the right direction with my career, and scientific research is a good fit for me."
The Goldwater Scholarship Program, created in honor of Sen. Barry Goldwater, is designed to foster and encourage outstanding students to pursue research careers in the fields of the natural sciences, engineering and mathematics. 
"I wrote about my current research with Dr. (Eric) Wells in the physics department, where I'm studying the photofragmentation of ethanol after interaction with ultrafast laser pulses," said Weckwerth. "I've always been really interested in science and math, but I actually never took a physics class until my freshman year at Augustana. I just kept taking classes and eventually, I was like, 'Well, this is what I want to do.' Physics is just really cool. It's interesting to be able to explain things from the ground up."
Weckw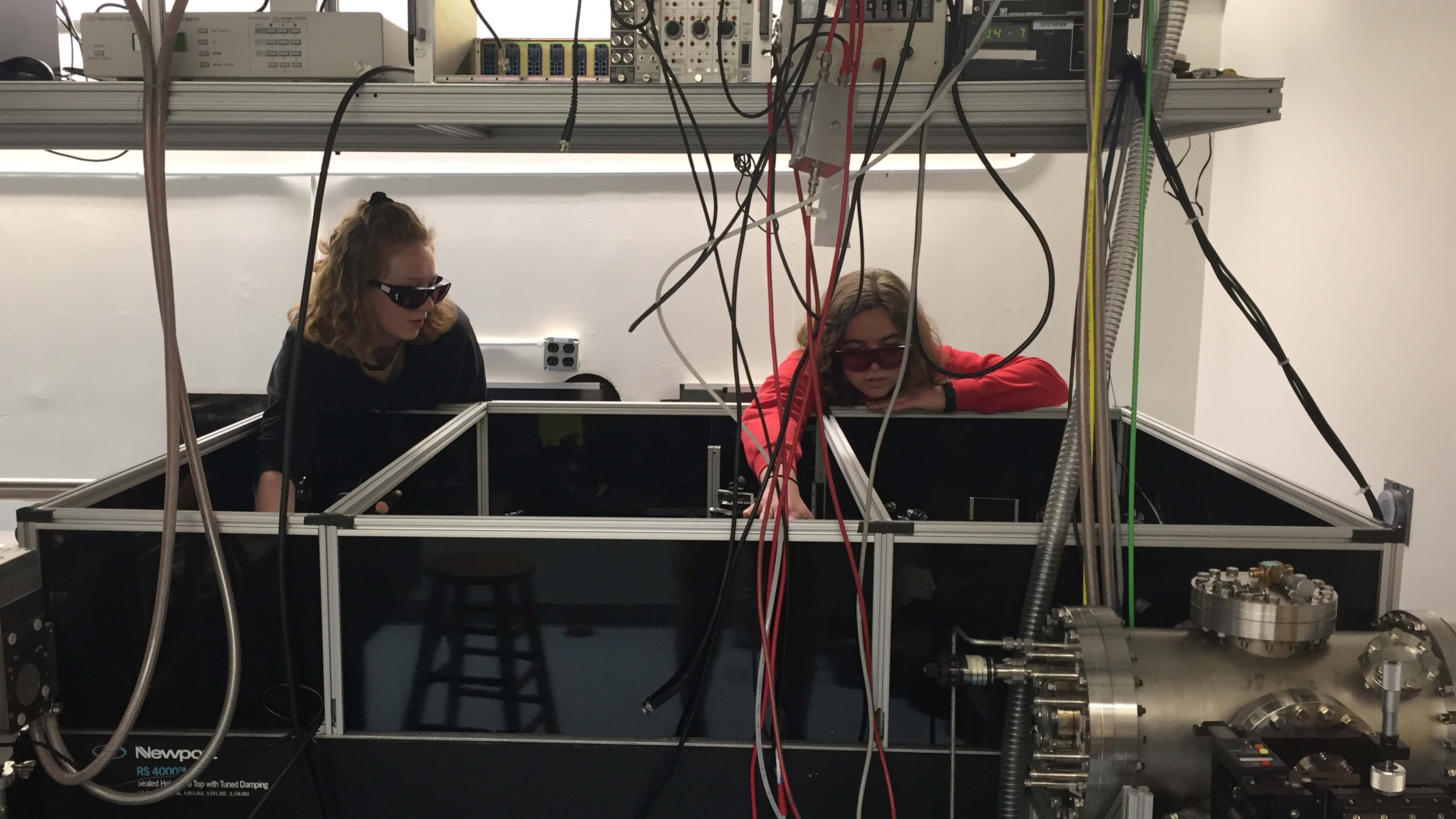 erth, a double major in physics and mathematics with a minor in chemistry, is one of only 417 college students to be selected by the Goldwater Foundation, out of an estimated pool of more than 5,000 applicants from 443 academic institutions across the U.S. She is also the only student from a South Dakota college or university to receive this award for the 2022-23 academic year.
According to the Goldwater Foundation, Goldwater Scholars have impressive academic and research credentials that have garnered the attention of prestigious post-graduate fellowship programs. Of the students who reported, 175 of the scholars are men, 234 are women and virtually all intend to obtain a Ph.D. as their highest degree objective. 
"Augustana has a lot of opportunities for research. Right away, my freshman year, I was able to start getting involved and the university does a really good job of matching students up with professors who are doing research that fits their interests. I've been able to work with two different professors that have really cool research projects and have definitely shaped what I want to do in the future based on the work they've done," said Weckwerth.
Weckwerth's career goal is to earn her Ph.D. in physics and conduct research in atomic, molecular and optical physics — either at a national lab or in academia. She listed her mentors as Augustana Professor of Physics Dr. Eric Wells, former Augustana Assistant Professor of Chemistry Dr. Andrew Klose and Kansas State University (KSU) Professor of Physics Dr. Itzik Ben-Itzhak.
Weckwerth is the third student mentored by Wells to be named a Goldwater Scholar. Elizabeth Kiffmeyer '22, of Woodbury, Minnesota, was named a 2021 Goldwater Scholar.