Two-hundred-thousand dollars to help change the world. 
That's what four Augustana University students are vying for as part of the fifth annual 2022 Call for Code Global Challenge. In mid-November, their team called "GardenMate" was notified by IBM that its solution to address a sustainability issue was a top five finalist among thousands of entries across the globe.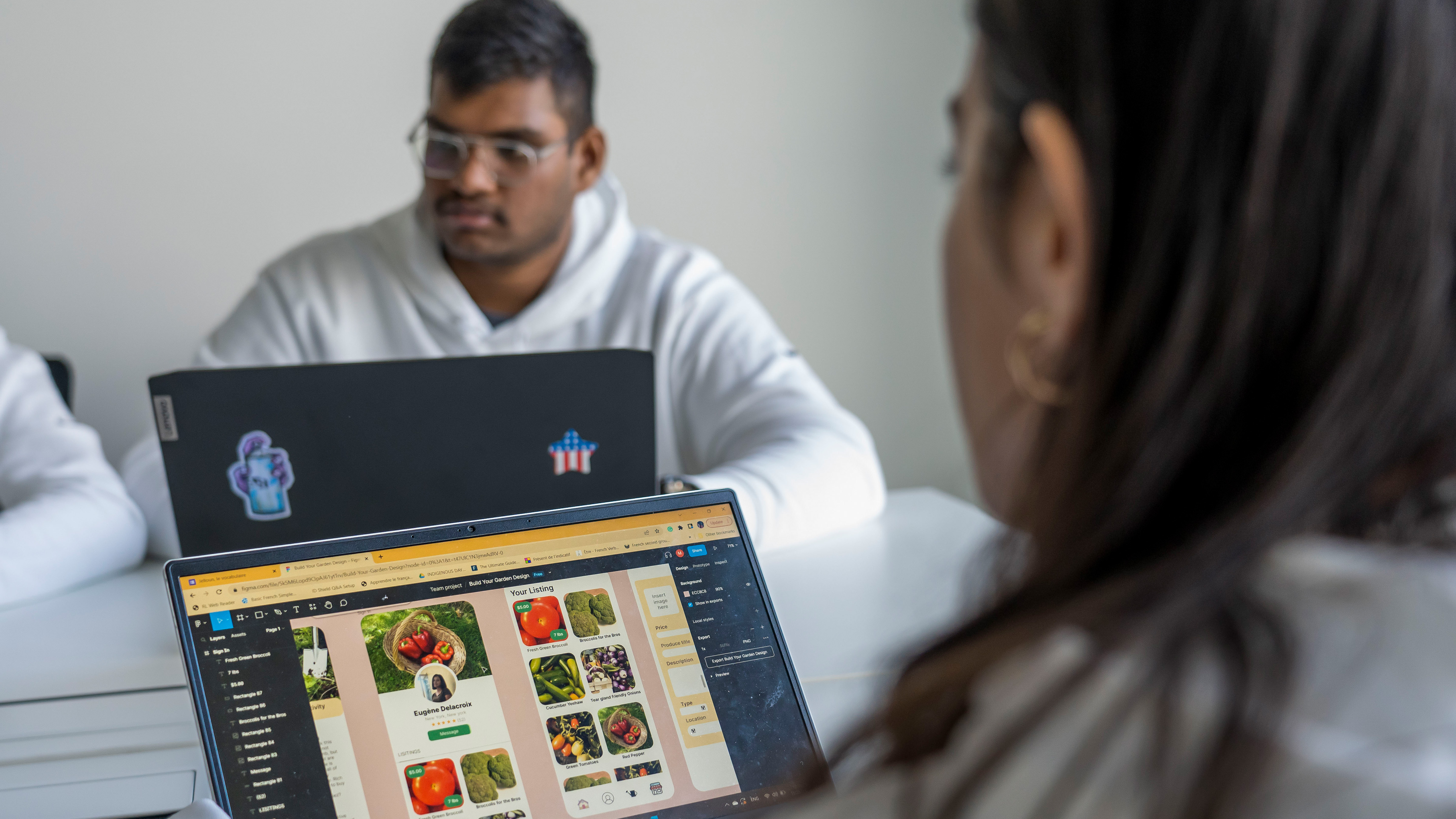 "I got a call from Deepak who was like, 'Check your email! Check your email!' The first thing that I read was like, 'Thank you for applying…' Like, you know, they're saying, "Thank you, but unfortunately…' That's what I was expecting, but it said, 'Congratulations, you are top five finalists of global.' I cannot believe it!" said Abemelech Mesfin Belachew '24, of Ethiopia, who is a member of Team GardenMate. "I've never been more excited."
This past summer, Belachew joined three of his AU peers, Deepak Krishnaa Govindarajan '25 and Prana Mohanty '25, of India, and Manusmriti Budhathoki '24, of Nepal, to brainstorm a solution for the challenge. Majoring in multiple fields, such as business administration, computer science & software engineering, data science, economics, finance and mathematics, the students brought a variety of different skills and perspectives to the table. They also leaned on Augustana Call for Code Faculty Representative Dr. Matthew Willard for advice. 
"He helped us keep up the momentum. He was the back support of our team," said Belachew.
Willard also presented the team with a problem that ultimately sparked its solution.
"The idea had to be something transferable and applicable, so we went to Dr. Willard and he said the Augustana Garden has problems with having too much produce and can't find people to take it. Food waste has been a big problem,'" Belachew said. "So, we're like okay, we need a place where they can exchange the food, so we built up a marketplace."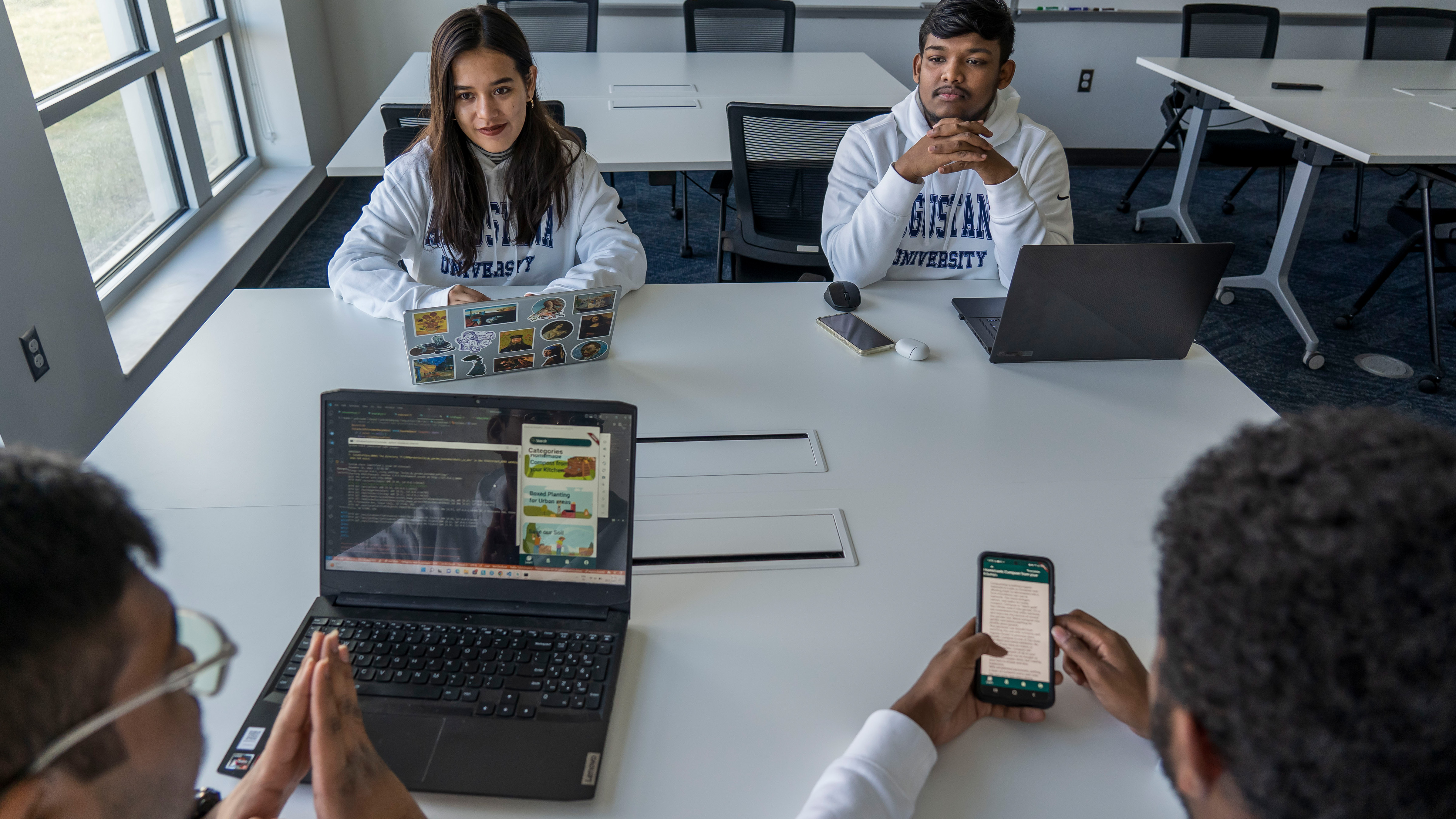 Building an app with a marketplace complete with information about sustainability isn't as easy as Belachew makes it sound. The team put in a lot of work. Along with full-time jobs, they spent a lot of time together in Stavig Hall, working well into the morning hours.
"I think you just have to do it because we had a lot of doubts. Starting out, it was very intimidating — like, okay, how are we going to solve problems? We're just a bunch of kids in a dorm room trying to figure it out," Budhathoki. "I think anything's possible — you just have to find a way."
Now GardenMate is finding their way to New York, New York, where the winners will be announced live and in person at the 2022 Call for Code Awards on Tuesday, Dec. 6. 
Along with the prize money, the top Global Challenge solution will "receive implementation support from IBM and the Call for Code ecosystem to make a real impact in the communities with the greatest need."
"It's absolutely unreal that we got shortlisted," said Budhathoki. "But, there's still a lot of things that we want to do. We have a bunch of ideas, things we still want to implement."
Last year, Augustana students Onajite Taire '22 and Gedion Alemayehu '22 were a part of a team that was named a global finalist for the 2021 Call for Code University Challenge. AU also earned a 2021 Call for Code Engagement Award for exhibiting a deep commitment to Call for Code.
To learn more information about the Call for Code, contact Dr. Matthew Willard or visit developer.ibm.com/callforcode.