Augustana University student Harley Tran '23, of Hanoi, Vietnam, is an accounting and finance double major, minoring in computer information systems. This summer, Tran is a client-serving assurance/audit intern at Ernst & Young (EY) in Minneapolis, Minnesota. At EY, Tran is working on engagement teams that conduct audits — performing procedural testing and controls, participating in training and workshops, as well as using different softwares to create reports.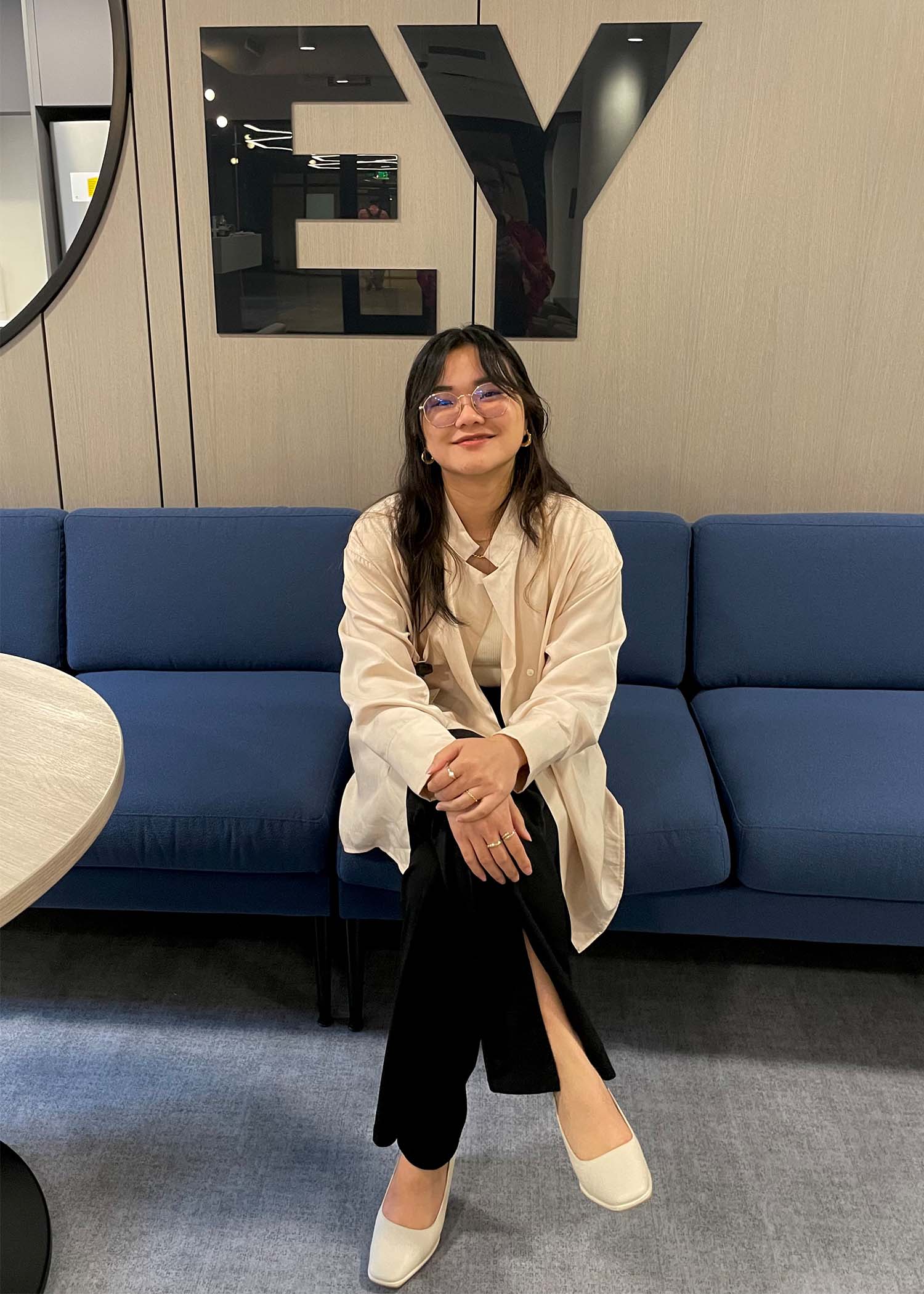 Q: What extracurricular activities are you involved in?
A: Throughout the 2021-22 academic year, I was president of the Asian Student Organization (ASO), an international senator for the Augustana Student Association (ASA), and board member for the Business Club. I am also a Writing Center tutor, and will be a culture & fine arts governor for the Union Board of Governors (UBG) in the fall.
Q: What are your career goals/aspirations?
A: I don't have a specific career goal yet, but I do know that I want to create values for the people around me by doing meaningful work. I want to inspire and be inspired with the work that I do and, at the moment, that looks like joining a global firm like EY, who not only provides auditing and consulting services to the world's biggest companies, but cares about their footprints and the impacts they have on local communities and future generations. In the future, it could look like starting my own business and/or moving to another country to pursue my passion. My career goals and aspirations grow and change as I grow, and all I can do is be willing to take risks and explore as many opportunities as I can.  
Q: Where or how did you hear about Augustana?
A: Augustana's international admission counselor, the amazing Wade Gemar '08, reached out and told me everything about AU. We had several conversations, and I was convinced.
Q: What is/are the reason(s) you chose to come to Augustana?
A: I wanted to pursue accounting as a major and Augustana offers the Master of Professional Accounting (MPA) program, along with the traditional undergraduate program. Since I already had one year's worth of college credits, I would be able to earn both my bachelor's and master's degrees at the end of four years. Augie also offered me the most financial aid out of all the schools I was accepted to.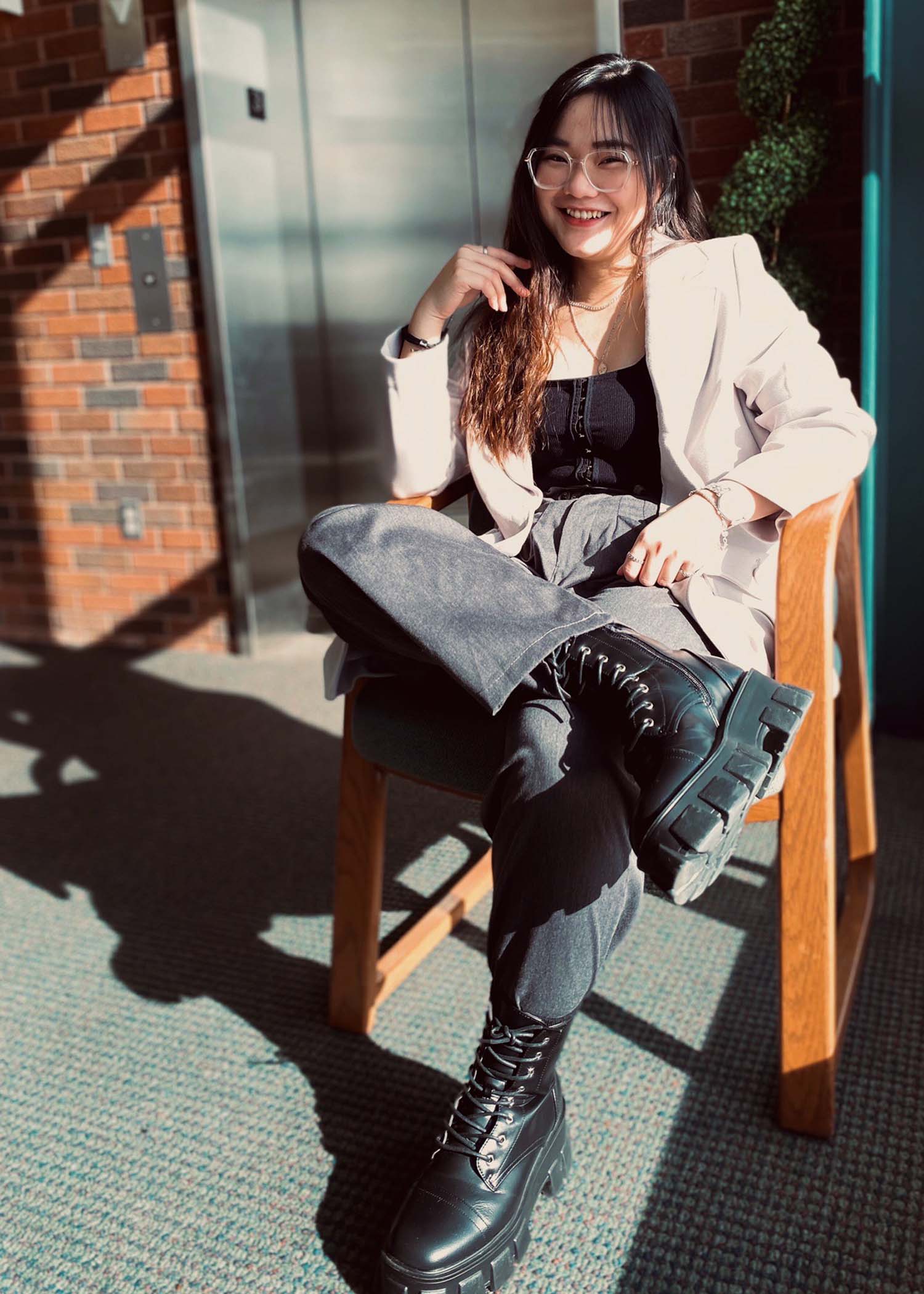 Q: How did you get the internship? Did anyone help you? What did that journey look like?
A: I started by networking on LinkedIn with recruiters and people who worked at EY. I attended several virtual career fairs and "meet-the-firm" type of events that were introduced to me either by my contacts or accounting/business professors at Augustana. I was able to build my resume and interview skills with the Student Success Center.
Q: What do you like most about your internship?
A: I get to network with so many people — not only from my line of work, but across the company globally. They treat interns as traditional staff members in terms of giving duties and opportunities, so I really get to experience what it's like to work here and be part of the firm in a holistic way. 
Q: What do you hope to learn/gain from the internship?
A: I knew very little about auditing going into this internship, but throughout the recruiting and onboarding process, my seniors assured me that they didn't expect interns to know everything and that we would learn as we go. Gaining practical knowledge and experience by taking initiative and asking good questions is always my top priority. Aside from that, I wanted to take every opportunity to connect with others and develop my professional network. 
Q: Why is experiential learning so important to you in your future endeavors?
A: For me, there is no substitute for experiential learning. You never really know anything until you try it for yourself, and as someone who wants to exhaust every opportunity and explore as many different things as I can, I would never pass up an opportunity for experiential learning. It has helped me form a vision of what I'd like my career to be and steps I need to take to get there. It has shown me a clear and unfiltered picture of specific professions and whether I'd want to pursue them. Experiential learning is a substantial source of guidance in itself.
Q: How important is building relationships/connections?
A: As I've established how important experiential learning is, building connections is an integral part of that experiential learning. I learn by doing, but I also learn by observing, listening and conversing with others, whether it be my peers, seniors, managers or clients. I believe that every individual has a story that enriches my experience and from whom I can learn, and likewise, I want to offer the same. The network I'm able to build is a pivotal reason why this internship is so valuable.
Learn about the 2,000+ jobs and internships posted annually by the Augustana University Student Success Center at Augie Opportunities.