Augustana University student Lara Matuck '25, of São Paulo, Brazil, is a biology major with a pre-veterinarian concentration and psychology minor. She is interning this summer at Good Life Farms in Canton, South Dakota, which is owned and operated by Augustana Associate Professor of Biology Dr. Jennifer A.A. Gubbels and her family. Matuck, who is considering attending veterinary school, enjoys diversifying her internship experiences and gaining skills in different scientific fields.
Q: What extracurricular activities are you involved in?
A: I am a student-athlete for the Augustana Women's Swimming & Diving Team, and I am also involved with the International Programs Office (IPO). I am an ACE Ambassador, which means I help incoming international students adjust as smoothly as possible to a new life far from home. I am also part of the Student Athlete Advisory Committee (SAAC), Biology Club and Pre-Vet Club.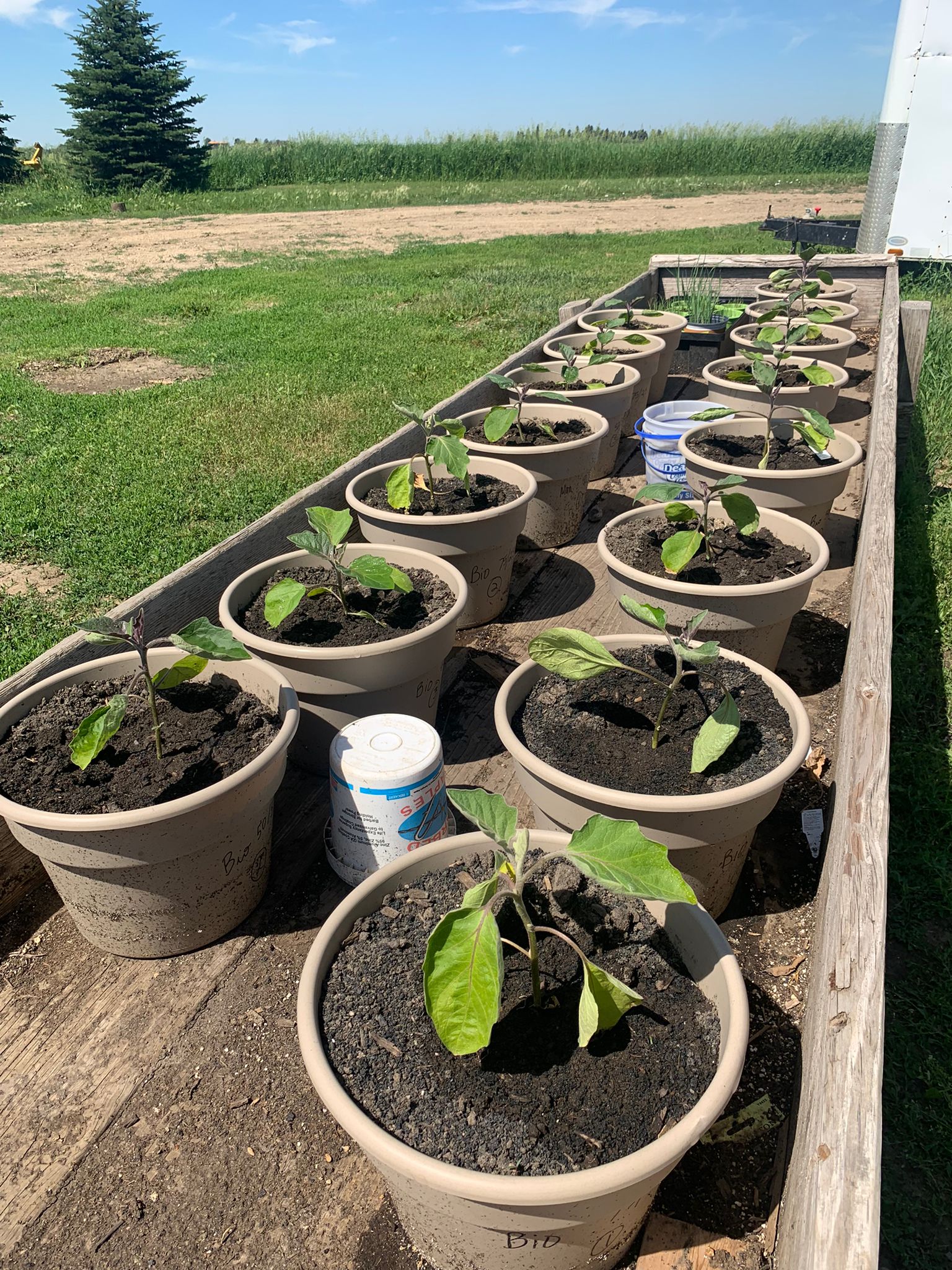 Q: What are your career goals/aspirations?
A: I am still figuring out my career path in the sciences. I am considering going to veterinary school. Conducting research related to animals is something I would also really like to do. The Student Success Center and professors in the biology department have helped me a lot as I try to diversify my internships so I get experience in different science-related fields. 
Q: Where or how did you hear about Augustana?
A: I found out about Augie through the SwimCloud website when I was searching for universities in the United States. The website ranks NCAA schools on athletic performance, and Augustana was among the best Division II schools. 
Q: What is/are the reason(s) you chose to come to Augustana?
A: I chose Augustana because I knew I would get the best of both worlds, and for an affordable price. The academic and athletic programs were a perfect fit for me as I would be able to combine my swimming and student careers and receive a scholarship for it. Another reason Augustana was my top choice was because of the amazing community that welcomes international students with open arms and the one-on-one relationships with faculty that only a small liberal arts school like Augie can offer. 
Q: What do your job duties include?
A: Together, with Dr. Gubbels, we are investigating soil composition around the farm and the use of biochar, a natural fertilizer created from the waste of ethanol plants, to enhance the fertility of the soil. Soil samples from around the farm were taken to test for microbial activity, water tension and nutrients. We mixed biochar at different ratios with the soil to test the effects of those variables on our experiment with eggplants. So, my job includes not only engaging in background research on soil and biochar, and collecting and running the soil samples in Augustana's lab, but also taking care of the gardens and helping with the family business. 
Q: How did you get the internship? Did anyone help you? What did that journey look like?
A: Without the awesome and caring professors from the biology department and my Career & Academic Planning (CAP) Specialist from the Student Success Center, I could not have found this internship. I told one of my professors, Dr. Steven Matzner, that I was looking for a summer job, and he said that one of the other professors, Dr. Gubbels, had a vegetable farm that grows for the local community and was looking for someone to work with them. Since I don't have a car and the farm is located 30 minutes away from Augustana, Gubbels and her lovely family opened their home to me so I am staying with them for the summer!
Q: What do you like most about your internship?
A: I love everything about my internship. I get to do things I have never done before, like running lab samples, designing and working on an experiment, and growing and taking care of multiple types of vegetables. Being able to help bring healthy food to the table of the community is something pretty special. 
Q: What do you hope to learn/gain from the internship?
A: From my internship, I hope to observe and gain experience on a working vegetable farm from the business side to the science of growing vegetables. As the microbiology involved in the experiment is just as important, I also hope to learn more about the microbes present in the soil and the experimental design process. 
The knowledge from the experiment we designed would help the farm to know how much biochar should be added to the soil at different areas on the farm, as the soil composition varies, with the goal of increasing their productivity. 
Q: Why is experiential learning important for your future endeavors?
A: Experiential learning is important because I get to apply what I have learned in my classes at Augustana to real-life situations. Hands-on experience also allows me to learn things that cannot be taught in a lecture or classroom.
Q: How important is building relationships/connections?
A: Building connections is key as it opens doors to new learning opportunities. Having a good relationship with your professors is beneficial not only in the classroom, as you feel more confident to ask questions and enjoy the material, but outside of it, as they can help you in your career path — finding jobs and connecting you with different people. 
Learn about the 2,000+ jobs and internships posted annually by the Augustana University Student Success Center at Augie Opportunities.