Meghan Harold '22, of Parker, South Dakota, is triple majoring in accounting, business and finance, and plans to graduate from the Augustana Master of Professional Accountancy (MPA) Program in December. In part due to connections at Augustana University, the Air Force veteran was able to land an internship at Ernst & Young, LLP this summer in Cleveland, Ohio.
Q: What are your career goals/aspirations?
A: My goals are to sit for my Certified Public Accountant (CPA) Exam after graduation and work on getting my CPA license with a public accounting firm. From there the sky's the limit; if I love public accounting, maybe stay and make partner, and if not, perhaps try in the commercial world as a controller or CFO.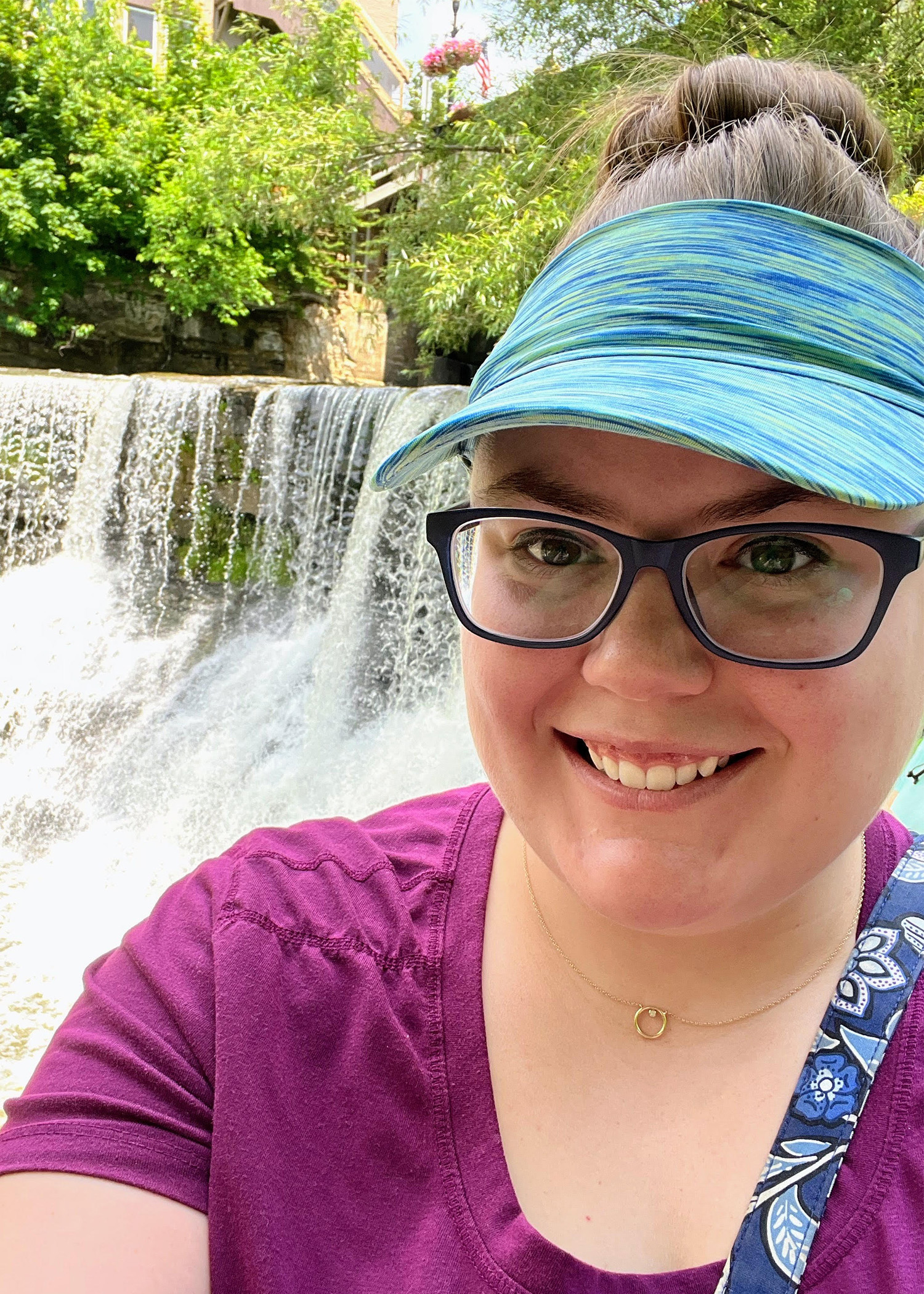 Q: Where or how did you hear about Augustana?
A: I have always heard about Augustana from the reputation it has for being a good liberal arts university. Growing up, there were always events that Augie hosted for my extracurricular activities such as volleyball, oral interpretation and other various camps. So, it was a college I was familiar with and felt very welcoming to the surrounding communities. 
Q: What is/are the reason(s) you chose to come to Augustana?
A: The reason I chose to come to Augustana was that it was like coming home for me. After serving for four years in the U.S. Air Force, and being stationed in Germany for nearly three years, I was ready to spend time closer to friends and family. Additionally, I chose Augie due to the smaller class sizes, and wanted to have a relationship with professors. Finally, the last reason for Augie was because of their amazing stats on the CPA Exam as I knew I wanted to try accounting and business as my majors. I then ended up adding finance as a major as well! 
Q: What will/do your job duties include?
A: Identifying potential audit issues or unusual relationships in financial statements. Demonstrating professionalism while working in clients' environments and operating effectively in a regulated environment. Developing and maintaining relationships with EY clients to provide definitive auditing services that the capital markets and client can rely upon. 
               
Q: How did you get the internship? Did anyone help you? What did that journey look like?
A: My journey started by attending a Zoom call that Professor (Angela) Olson offered to her students as extra credit as a way to meet non-local firms. From that meeting, my email got shared with a recruiter who sent me information on EY's program, Women in Audit, which I then applied for. The program met virtually every week for a couple of months where I was able to learn more about EY and female leaders in the audit sector. After the program concluded, all attendees were invited to apply for an internship with EY. I applied and was accepted for an intern position in Cleveland.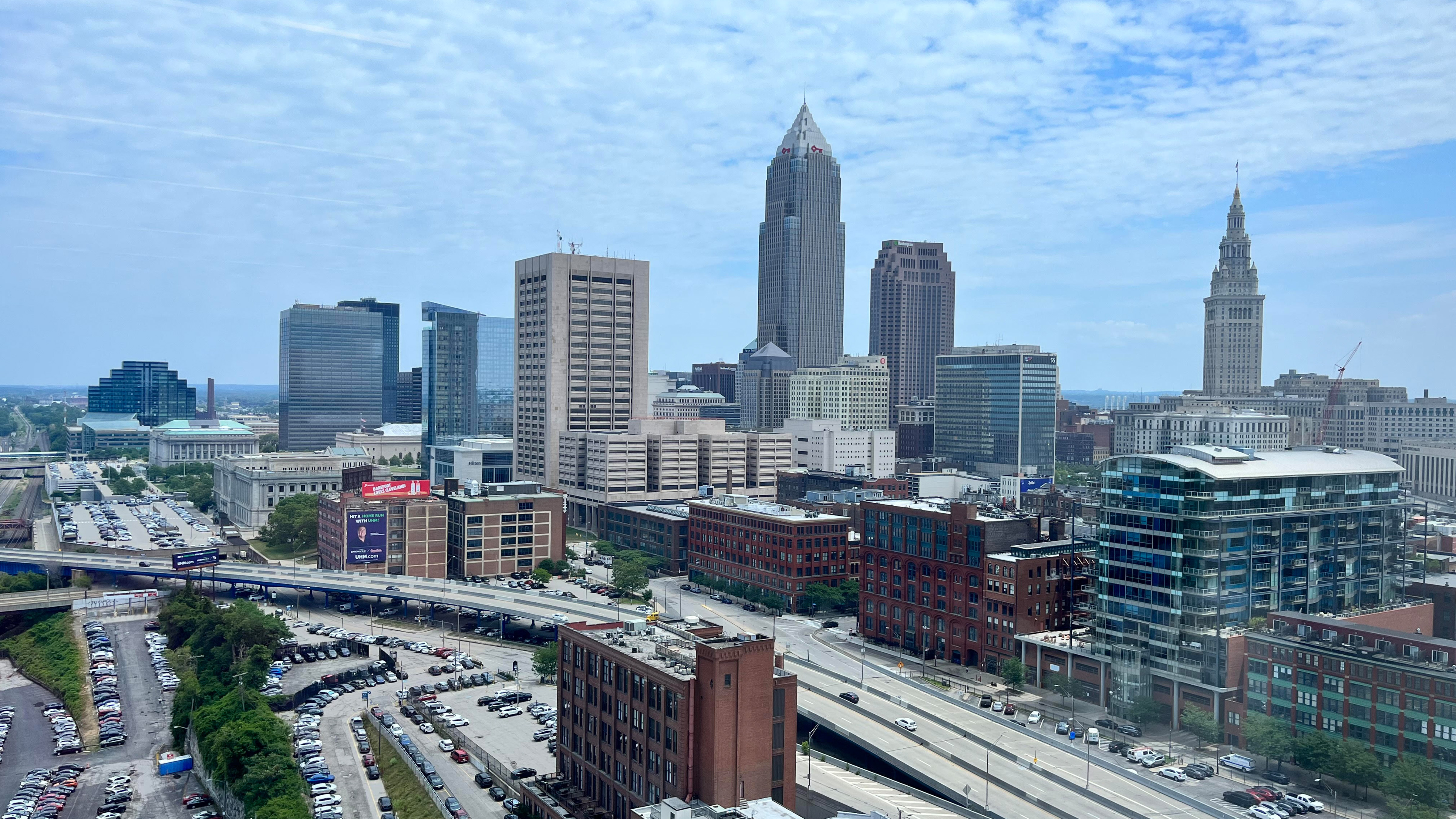 Q: What do you like most about your internship?
A: What I like most about my internship is the people. I enjoy learning from their experiences, asking questions and getting advice from them. Interacting with the team provides insight into the career and everyday life of an auditor. This also helps to create relationships with audit professionals and build my professional network.
Q: What do you hope to learn/gain from the internship?
A: I hope to learn more about the role of an auditor and how it looks in the public sector. As audit is typically something that you learn from hands-on experience, I hope to take what I have learned in the classroom and use it to gain a deeper understanding of the audit world. I also hope to gain relationships with my fellow interns and staff members as building your network is incredibly important in today's working environment. 
Q: Why is experiential learning so important to you in your future endeavors?
A: Experiential learning is important to me because it gives me insight into what I want my future career to be like. With a degree in accounting, there are so many paths one can take such as audit, tax and consulting, and it gets more diverse when comparing public and private companies/roles. Without experiential learning, I would have a hard time discovering what path I believe will be best for me. Experiential learning also allows me to take what I learn in the classroom and apply it to real-life situations, which for me, helps me to understand the material fully — I'm more of a hands-on learner.
 
Q: How important is building relationships/connections?
A: Building relationships and connections are incredibly powerful. Without the relationships that Professor Olson had, it is highly possible that I would have never gotten into the Women in Audit program or even this internship. Creating connections helps you to develop your social well-being and meet professionals at all levels, which will boost your professional confidence. At EY, every member will tell you they love the company due to its people, and as an intern, I agree with that statement. They have helped me to build my professional network and I hope to do the same with others in the future.
Learn about the 2,000+ jobs and internships posted annually by the Augustana University Student Success Center at Augie Opportunities.