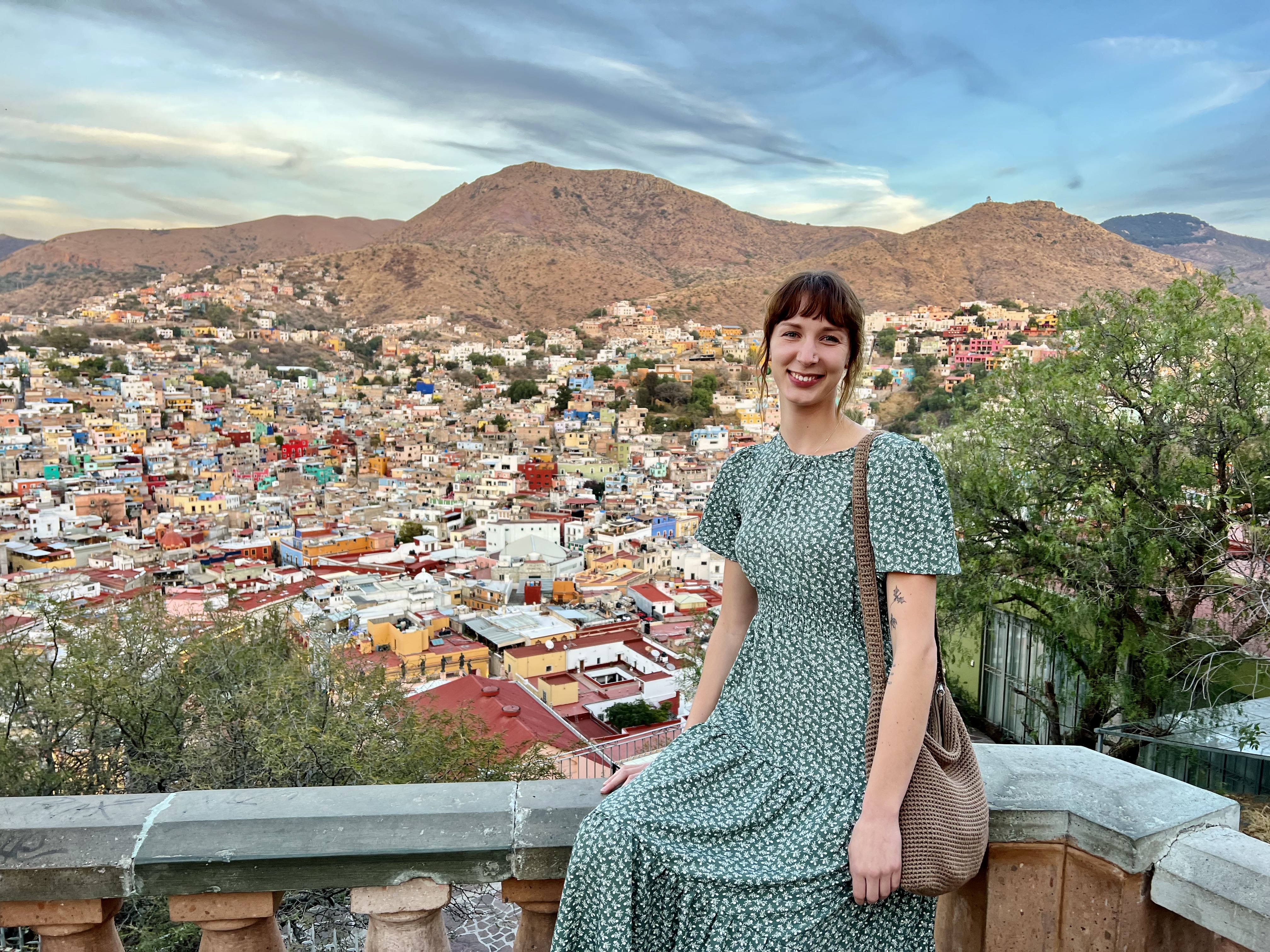 Augustana University is proud to announce that two of its students, Camryn Hay '22 and Rebecca Ziems '22, have been offered the prestigious 2022 Critical Language Scholarship (CLS) Program award. A third AU student, Liz Fossum '24, has been chosen as an alternate language ambassador. The finalists were notified and announced by the CLS Program in March.
"We are very proud of these students — they worked tirelessly to craft the strongest application possible. This is a tremendously competitive scholarship that opens doors and changes lives through the experience of intensive linguistic and cultural immersion," said Assistant Professor of Languages, Literatures and Cultures Dr. Joseph Patteson who, along with Drs. Jennapher Lunde Seefeldt and David O'Hara, serves as a campus advisor for the CLS Program.
The CLS is a highly competitive and intensive overseas language and cultural immersion program for American students enrolled at U.S. colleges and universities. Each summer, students typically spend up to 10 weeks abroad studying one of 15 languages selected by the U.S. Department of State as critical for national security, diplomacy and international trade. The program includes intensive language instruction and structured cultural enrichment experiences designed to promote rapid language gains.
Hay, a native of Maple Grove, Minnesota, started studying Korean independently in 2018. As part of the CLS Program, the English major, philosophy minor and Augustana Women's Basketball player, will be attending Pusan National University (PNU) in South Korea for two months beginning in June.
"I found out on March 3. I was sitting in the living room watching TV. I saw the email notification and the first word I saw was "Congratulations," and I just started sobbing happy tears immediately. I called my mom  and she started crying because she knew how much I wanted this scholarship. 
"It's like a dream come true. I still can't believe that I got it. It's just so crazy," said Hay. "I'm just over the moon. I keep looking at YouTube videos of Pusan and I already have the campus map of the university printed out. I'm so excited."
Hay said she can't point to just one thing that made her want to study the language. She teaches English at Lutheran Social Services for immigrants and refugees in Sioux Falls. One of her students is an immigrant from South Korea and has provided her many opportunities to learn more about their culture. She has also developed a relationship with Augustana alumnus Jon Schrader '93, who went to South Korea to teach English abroad. It's where he met his wife and has been living there ever since. Hay added that the alphabet is significantly smaller than the Japanese and Chinese alphabet and there's a really big independent language learning market for Korean, so it seemed the most accessible.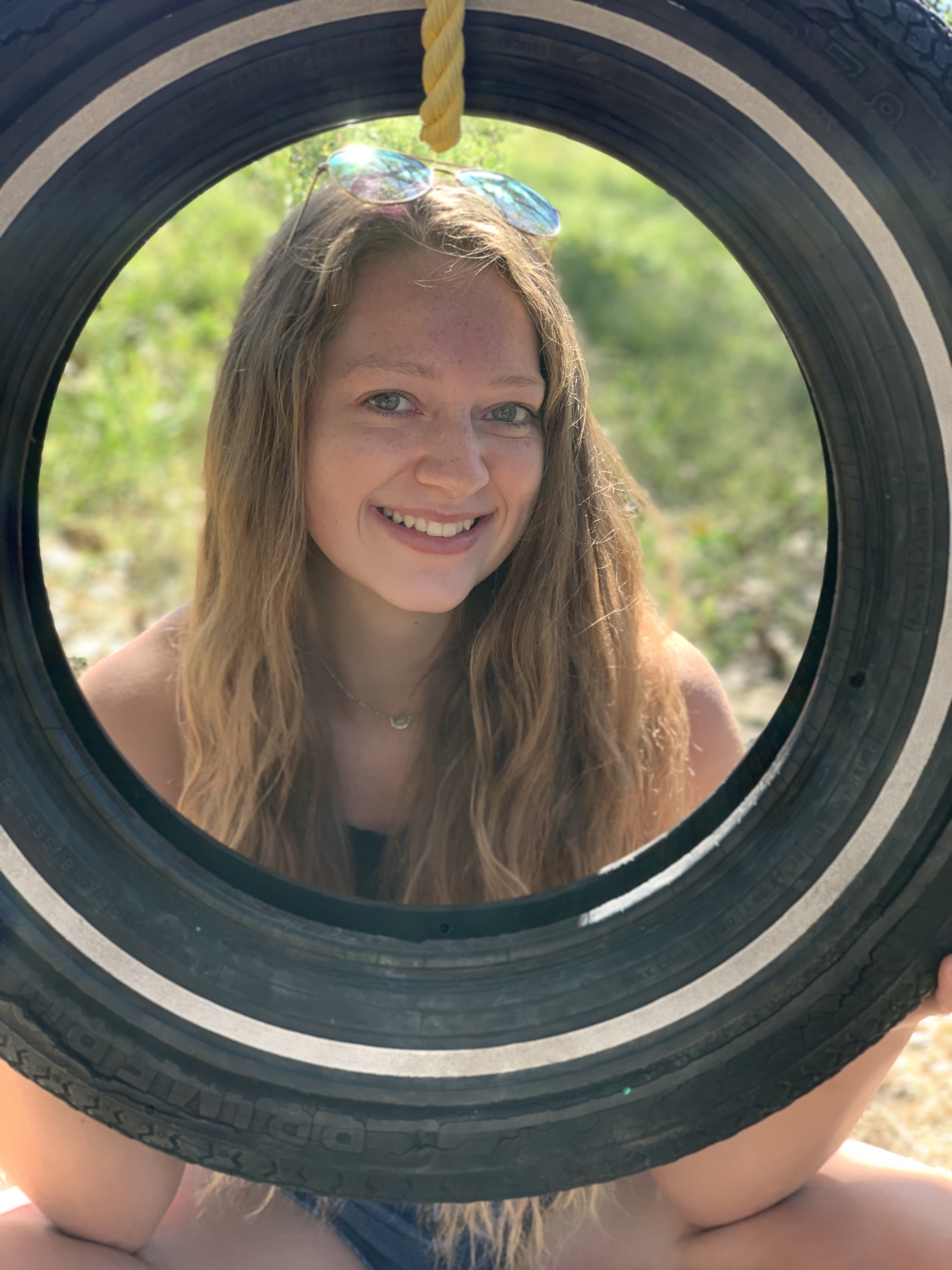 "The more I learned about it, the more I was like, 'Yeah, this is the place I want to go, this is the language I want to learn,'" said Hay. "You get to meet with a language partner, which is one of the things I'm most excited about for the program. We get assigned a Korean college student who is volunteering to help practice our language outside of the academic setting and you just get to build a relationship with one of your peers."
After graduation, Hay plans to teach English abroad for a year or two and then wants to earn her master's degree in Korean language and literature from a Korean university. It's also her goal to obtain her Ph.D. from Columbia University in their modern East Asian visual cultures program. She ultimately wants to be a professor of Korean media studies, language and literature.
"You learn so much more about yourself and about other people when you're living in a different country for an extended period of time — not just for vacation," said Hay. "It pushes you, I think, to be more brave and more confident in yourself, and it helps you learn about people around the world and expand your empathy for people who are different from you."
Ziems' language journey is a much different story. 
The all-grades education and Spanish double major from Lincoln, Nebraska, began learning Urdu from one of her best friends — fellow AU student Taha Afzal '22 of Karachi, Pakistan.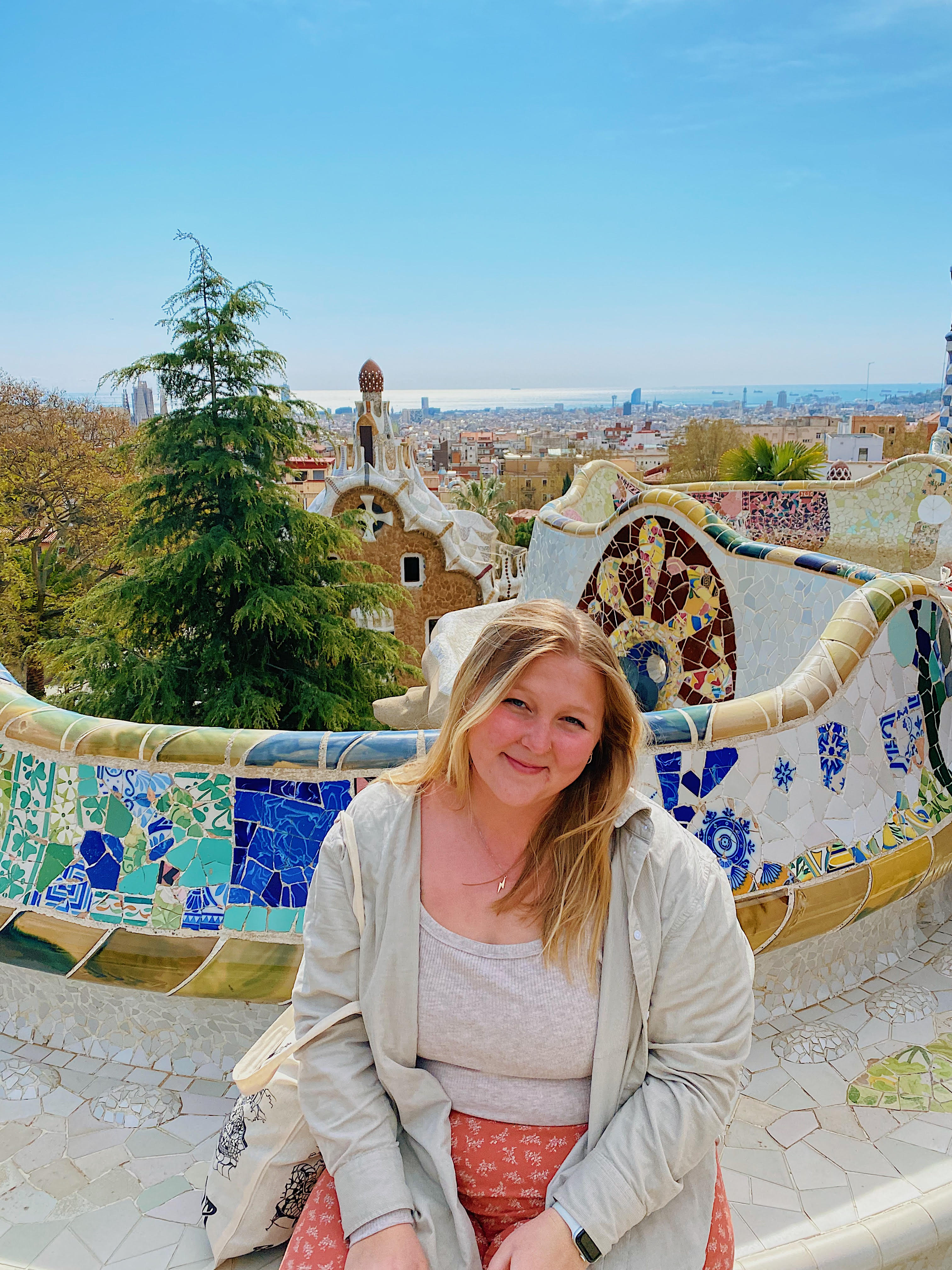 "It started last year, a bit spontaneously," said Ziems. "We used to study in the Huddle and one night, we made a deal with each other for fun. Like, 'Hey, if I teach you Spanish, will you teach me Urdu?' So, we started teaching each other and created a shared document of vocabulary and phrases that we were learning. Then, we made a rule that if we've learned it in our language, we couldn't say it in English anymore."
When Ziems learned that she had the chance to study Urdu more intensely through the American Institute of Indian Studies (AIIS) in India, she couldn't imagine saying "no." 
"The more adventurous decisions I've made in my life have turned out to be the best," said Ziems. "I know that this is going to be a really unique experience that I couldn't find anywhere else, and I love opportunities to immerse myself in different cultures and challenge myself academically. I'm excited to see where this leads me in life."
In the future, Ziems hopes to teach in some form, hopefully abroad for a while; teaching the languages she's learned — any combination of Urdu, Spanish and/or English — to others.
Liz Fossum '23 was chosen as an alternate Urdu language ambassador. Fossum of Mitchell, South Dakota, is triple majoring in communications, media studies and international studies, as well as minoring in Spanish.
The CLS Program is sponsored by the U.S. Department of State, funded by the U.S. Government and administered by American Councils for International Education.