Pictured: Darwin and Julie (DeWitt) García '19 on their wedding day in Sioux Falls, in August 2021 (left) and John and Shelly (Knudson) Rock '94 on their wedding day in Marshall, Minnesota, in August 1995 (right).
You can't spell "love" without Ole, and two Augustana University couples are proof. As former Viking Days royalty, John and Shelly (Knudson) Rock '94 and Darwin and Julie (DeWitt) García '19, took their titles of "king and queen" and turned them into "husband and wife." 
💙 John and Shelly (Knudson) Rock '94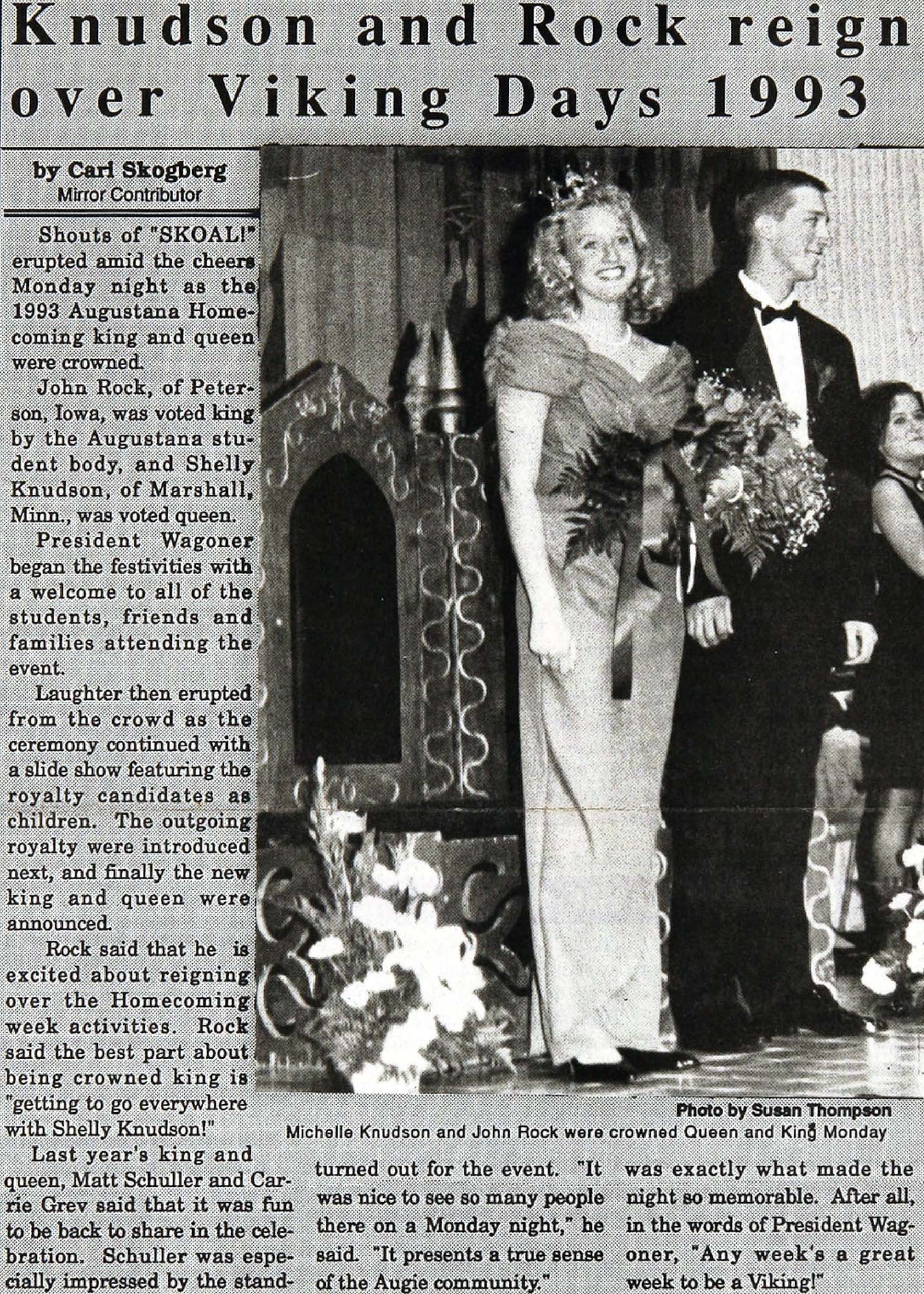 On Oct. 11, 1993, close friends, John and Shelly (Knudson) Rock '94, were named Viking Days King and Queen, much to their surprise. After the coronation, John was quoted in The Augustana Mirror saying the best part of getting crowned king "was getting to go everywhere with Shelly Knudson!"
"I think he was kind of flirting with me because he said that in the newspaper, so that was pretty smooth," Shelly laughed.
Almost one year to the date they were crowned, John proposed to Shelly. And, 10 months later, the Rocks were married. 
The couple's story began at Augustana in 1990, when they were both first-year student-athletes — John, a Peterson, Iowa, native, was a baseball player and Shelly, from Marshall, Minnesota, was on the volleyball team. Both joined AU's chapter of Fellowship of Christian Athletes (FCA). 
"Our faith has defined us and was really the initial common bond between us," John said. 
In 1994, a few months after Viking Days, John and Shelly made their relationship official. John graduated that spring with a history major and secondary education certificate, and Shelly stayed an extra year to complete her nursing major. On Oct. 18, 1994, just a year and one week after they were crowned king and queen, John was asked by the FCA to return to Augustana and speak. 
"It was also Shelly's birthday, and I took her to Minervas downtown," John said. "Then, one of my friends lived in my old dorm room in Solberg (Hall), so I had them set it up, and I proposed to Shelly in Solberg.
"Thankfully, she said yes because then I had to go speak at FCA," John joked. 
The couple got married in August 1995, in Marshall, Minnesota. The FCA worship band performed music for the ceremony, and apart from a few friends and siblings, their wedding party and guests were made up of Augustana alumni.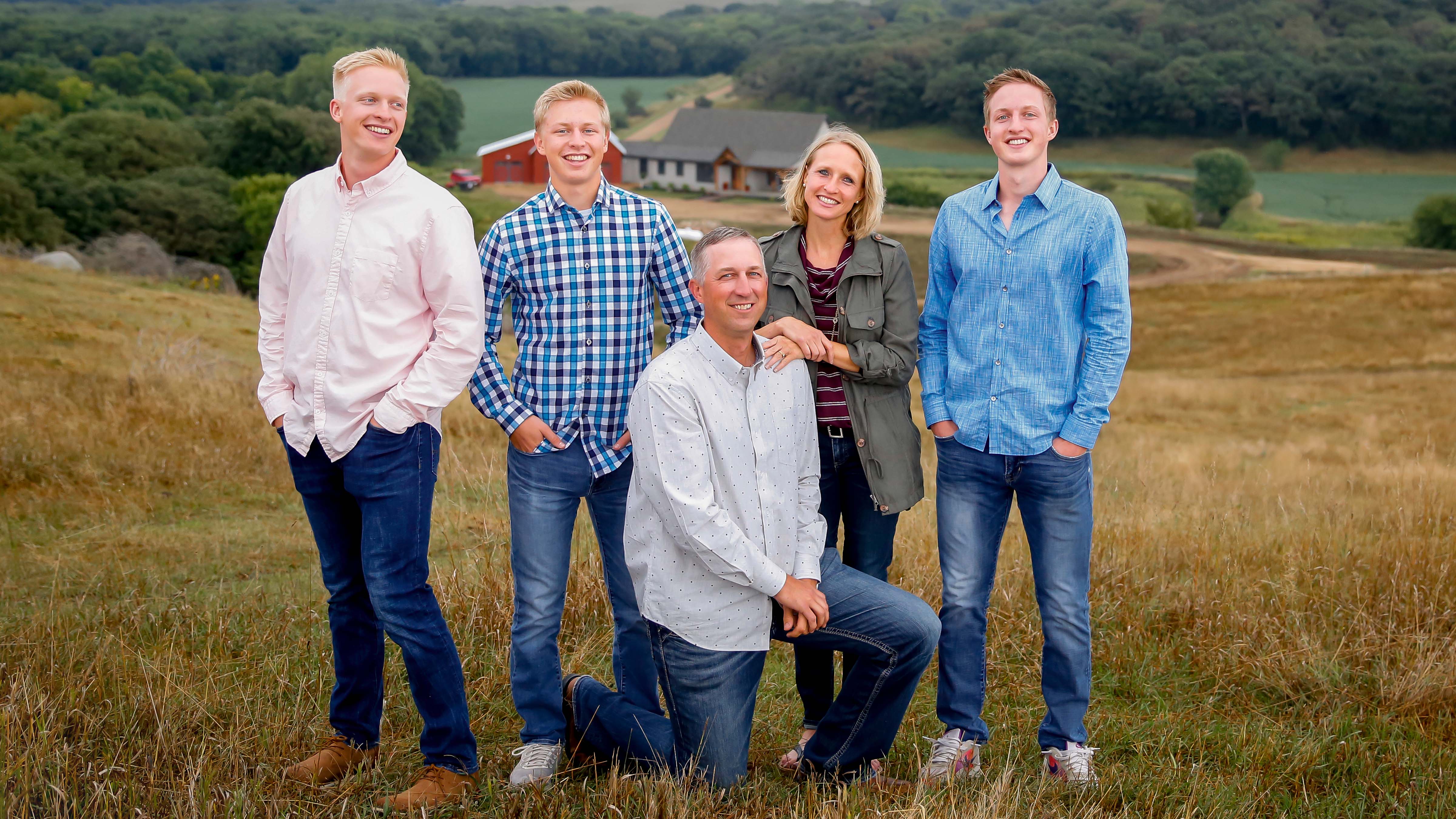 Now, almost 30 years after they were crowned Viking Days king and queen, the couple lives in Peterson, Iowa, where John has been helping with the family farm while practicing law as a managing partner of Rock Hutchinson, PLLP. Shelly is the executive director of The Bridge of Storm Lake, a positive youth development nonprofit ministry. The Rocks have three children, Joseph, 24, Lincoln, 22, and Caleb, 20. 
With almost three decades of marriage under their belts, the Rocks said recognizing and prioritizing one another are essential to any relationship.
"Walk with humility, always be willing to forgive and be grateful for the one that you get to walk through life with," Shelly said. 
"Shelly is the same now as she was then in that she really connects with people very well," John said. "She's also not afraid to do things that need to get done, so she's very balanced that way."
Both Shelly and John said they're thankful that Augustana granted them opportunities to grow as people, along with support and encouragement. 
"It was a really good college experience," John said. "I got a really good education, good friends and a great wife."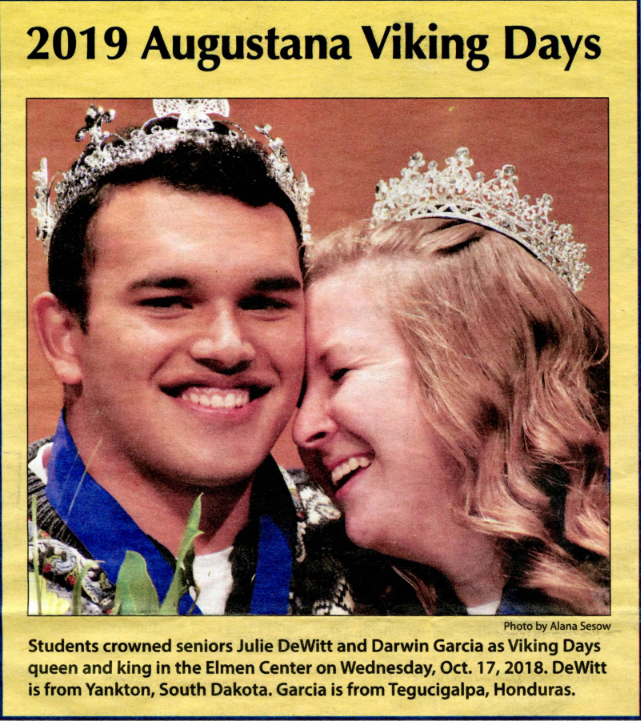 💛 Darwin and Julie (DeWitt) García '19
When Darwin and Julie (DeWitt) García '19 were crowned the 2018 Viking Days King and Queen, cheers from the crowd were loud as the longtime couple posed for photos, beaming at each other. 
"I think we were both hoping that the other person would win," Darwin said. 
"I knew for sure that Darwin would win," added Julie. 
The García's story began in 2016, at the end of their first year at Augustana. Julie attended an International Programs Office (IPO) Rendezvous where Darwin was giving a presentation on his home country, Honduras. After discovering they had a mutual friend, the two began to talk and plan study dates. However, the end of the academic year meant Darwin would return home to Tegucigalpa, Honduras, for the summer, and Julie to Yankton, South Dakota. They reconnected in the fall, and a few months later, Darwin had a surprise.
"I took her for a walk, and we stopped in the gazebo by the Administration Building," Darwin said. "I had my friend drop off some cupcakes for me that said, 'Will you be my girlfriend?'"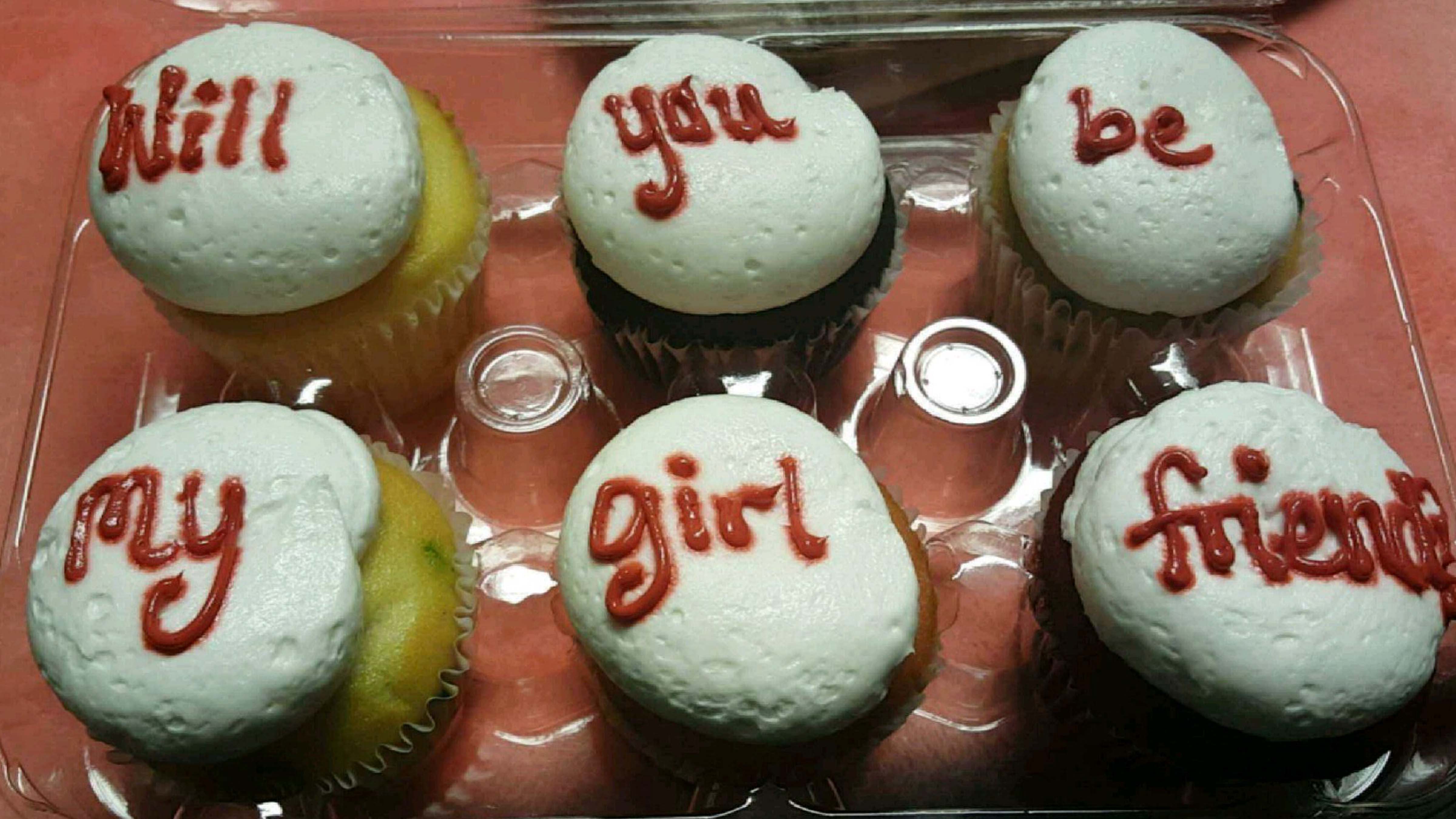 Julie accepted, and three years and countless study dates later, the couple graduated from AU in 2019. Darwin was a physics and math double major, and Julie was a nursing major. After graduation, they moved to Rochester, Minnesota, where Julie is a registered nurse at the Mayo Clinic Emergency Department, and Darwin is a Ph.D. candidate at Mayo Clinic Graduate School of Biomedical Sciences.
In February 2020, Darwin had another surprise. He planned to bring Julie back to Augustana and propose in the same gazebo where they started dating. He had a photographer and friends ready to help him pull it off. Then, the pandemic hit, and Minnesota was on lockdown. Because Julie was working with patients with COVID-19, the couple decided it was best not to travel.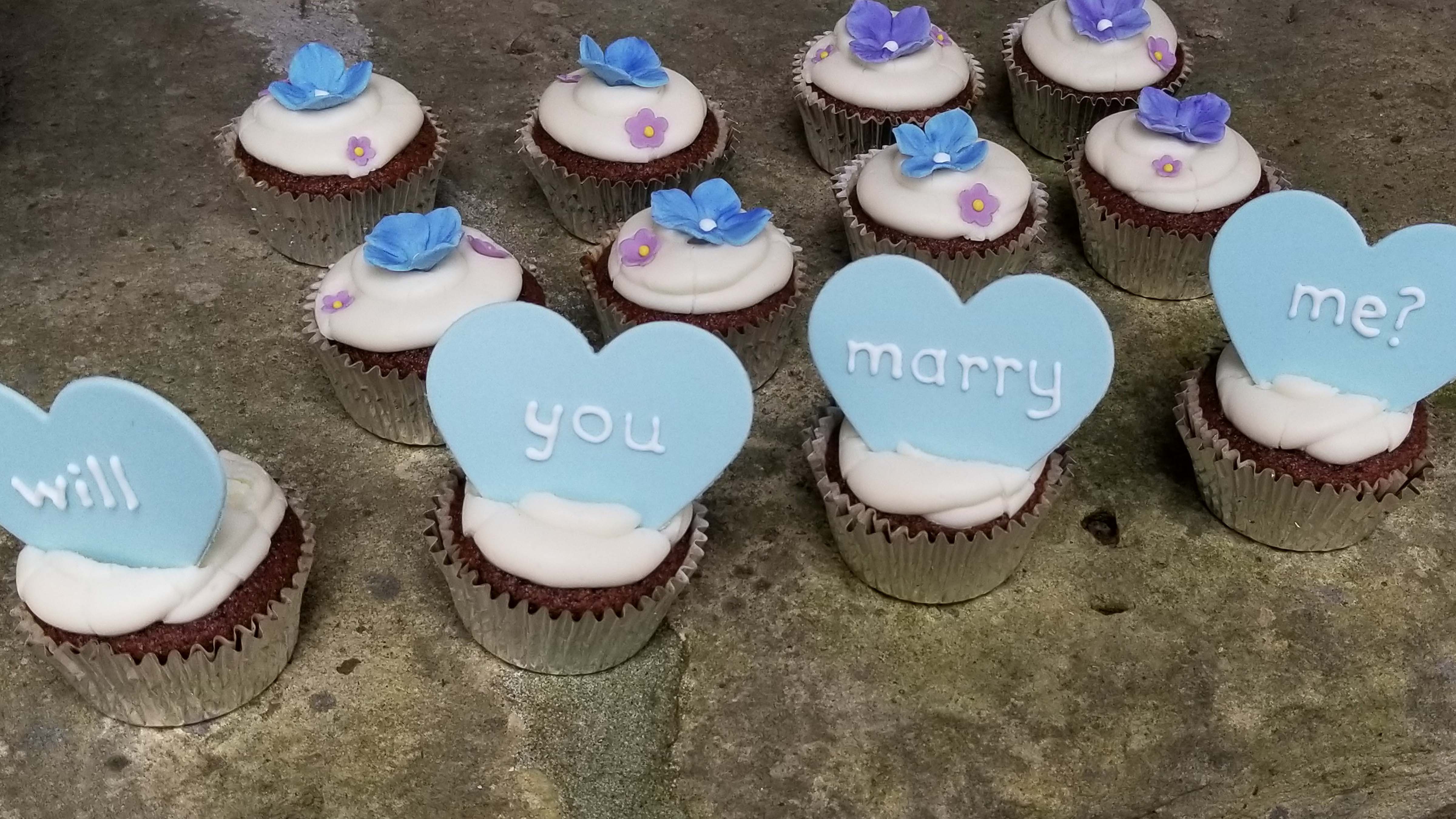 "I came up with a scavenger hunt, and I told her it was a grad school activity that I needed her to test out," Darwin said. "It led her to a gazebo in town where I had pictures hung up and cupcakes again, but this time they said, 'Will you marry me?'"
"I'm kind of upset about how clueless I was, like, I truly had no idea," Julie laughed. "I don't remember a single word he said, but it was very special how much time and effort he put into it. And, the cupcakes brought it full circle, which was really sweet."
The couple tied the knot in Sioux Falls, on Aug. 28, 2021, a celebration Julie described as both "a Latino-Midwest fusion wedding" and "the best day ever." The wedding — a Lutheran and Catholic service combined — was full of Augustana connections. Fr. Kevin O'Dell, AU's former chaplain, performed the Catholic portion of the ceremony, and former Professor of Spanish Sam Ogdie translated the ceremony for Darwin's family, who was there from Honduras.
The Garcías hope to someday hold a wedding reception in Honduras and then travel to one of its islands for their honeymoon. Until then, the couple is simply grateful for Augustana bringing them together. 
"Julie finds joy in even the smallest of things and can really change my day — if I'm stressed and overwhelmed, she can brighten my day with her happiness," said Darwin.
"Without Augie, there's probably no chance that we would have even met," Julie added. "So, we're just very thankful for Augustana because where else could that connection happen?"