Augustana understands the value and impact that historically marginalized people have on communities all over the world — recognizing that this university would not be the place it is without these students, faculty and staff. In the "At AU" series, the university aims to showcase these exceptional people so we can all hear their voices in an effort to foster positivity and create awareness of their experiences on campus.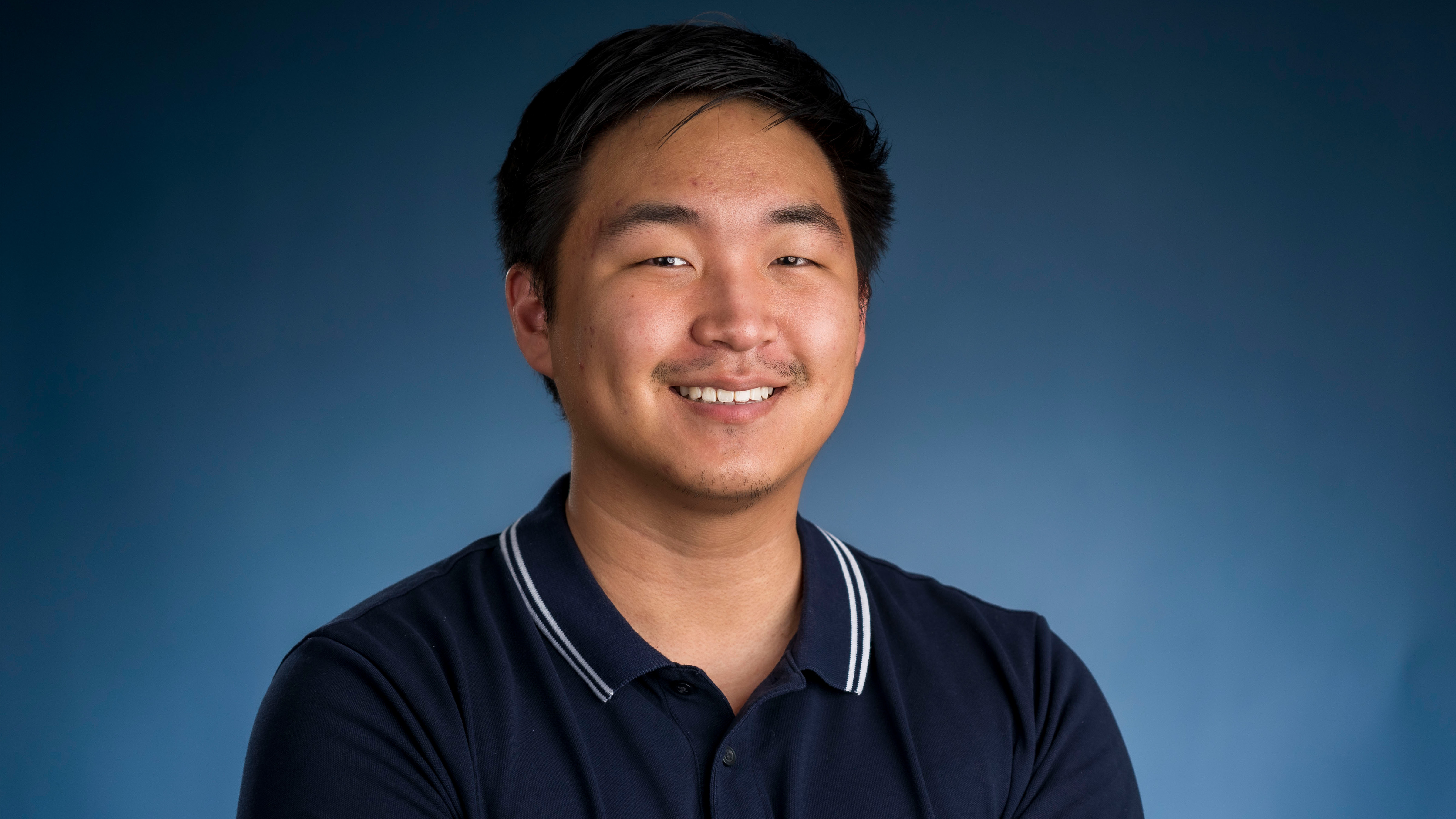 For the month of May — Asian American & Pacific Islander (AAPI) Heritage Month — Augustana is featuring Hosea Kost '20, director of alumni engagement & event services. In his role, Kost connects Augustana's alumni network of more than 30,000 graduates and coordinates events both on and off campus. As an AU student, he was a sport management, media studies and anthropology triple major, as well as a Viking guide, Augustana Men's Basketball student assistant and member of the Augustana Choir, Catholic Campus Ministries and 2019 Viking Days royalty. Kost also held leadership positions for the Union Board of Governors (UBG), Public Relations Student Society of America (PRSSA) and Augustana Student Association (ASA). Born in Seoul, South Korea, Kost was adopted as a baby and raised in Aberdeen, South Dakota.
Q: Where or how did you hear about Augustana?
A: I heard about Augustana as a junior in high school at a college visit day in 2015.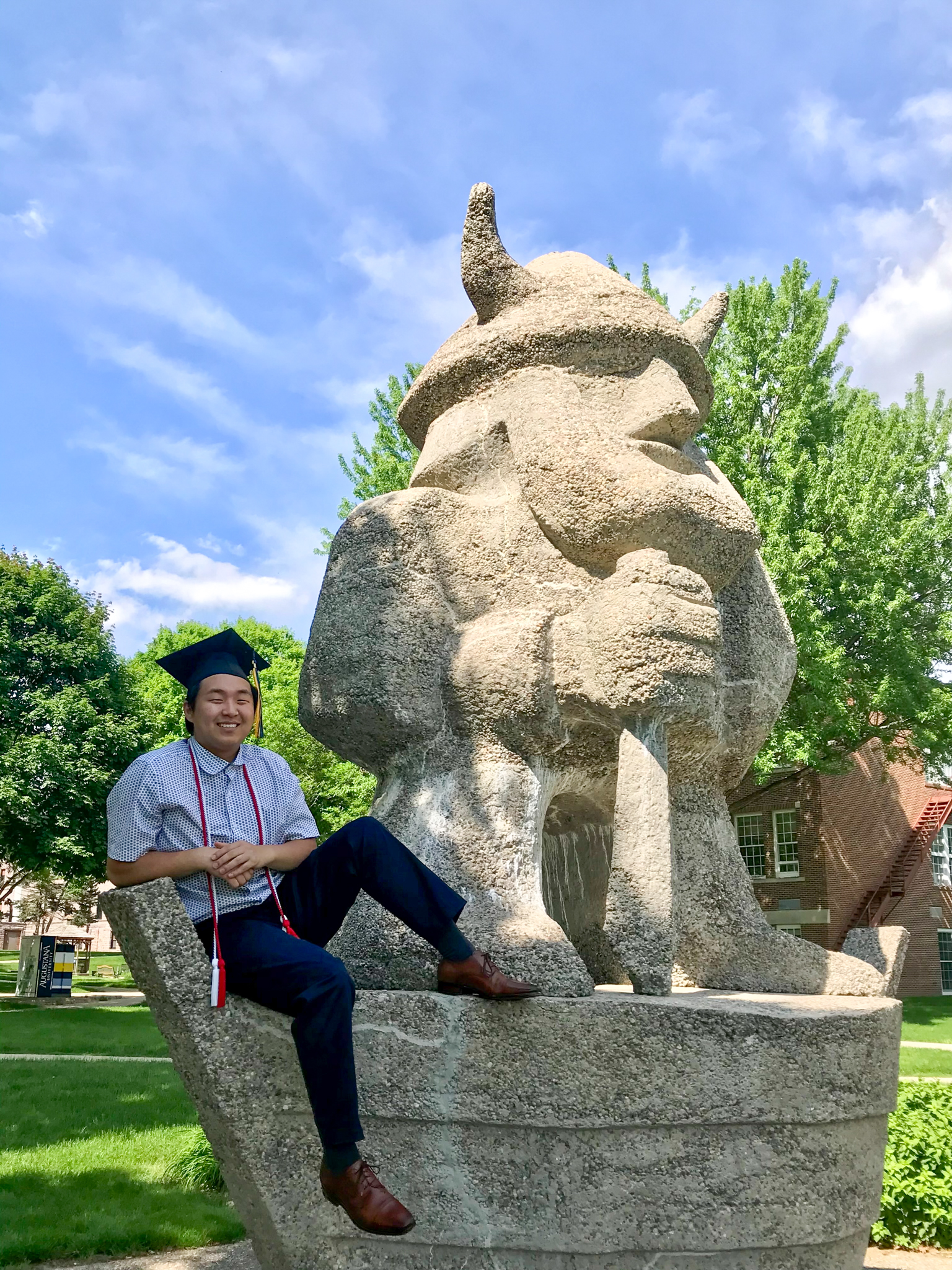 Q: What is/are the reason(s) you chose to come to Augustana?
A: I came to Augustana as a student because of the campus culture and sense of community I felt when I toured campus. The opportunity to be a part of multiple extracurriculars, grow in a thriving community like Sioux Falls with endless internship opportunities, and receive a quality education was a no-brainer. As an administrator, I returned to Augustana because of those opportunities and experiences that I was fortunate to receive as a student. I wanted to give back to the university that gave me so much — from friends to a degree and everything in between. 
Q: With which heritage do you identify?
A: I was born in South Korea, adopted as a baby and raised in South Dakota.
Q: How does your heritage remain part of your identity?
A: Despite being born in South Korea, I have very little heritage. One unique thing is that my middle name comes directly from my Korean name, Young Ho Yoon. Aside from that, my heritage is heavily influenced by the American culture I grew up in. 
Q: What would you like others to know about your culture?
A: My culture is a unique salad bowl of characteristics. I recognize that I'm of Korean descent and have the physical characteristics to show for it. I don't have much recollection from my time in South Korea because I was adopted at such a young age. I was raised in a family that is predominantly white with an American culture. As a result, I identify more with a culture that is  Midwestern as opposed to a Korean culture. I've explored going back to my roots and have tried learning the Korean language, attempt to cook Korean dishes and am even in the process of searching and connecting with my birth parents. 
Q: What is it like to be Asian American Pacific Islander (AAPI) at Augustana?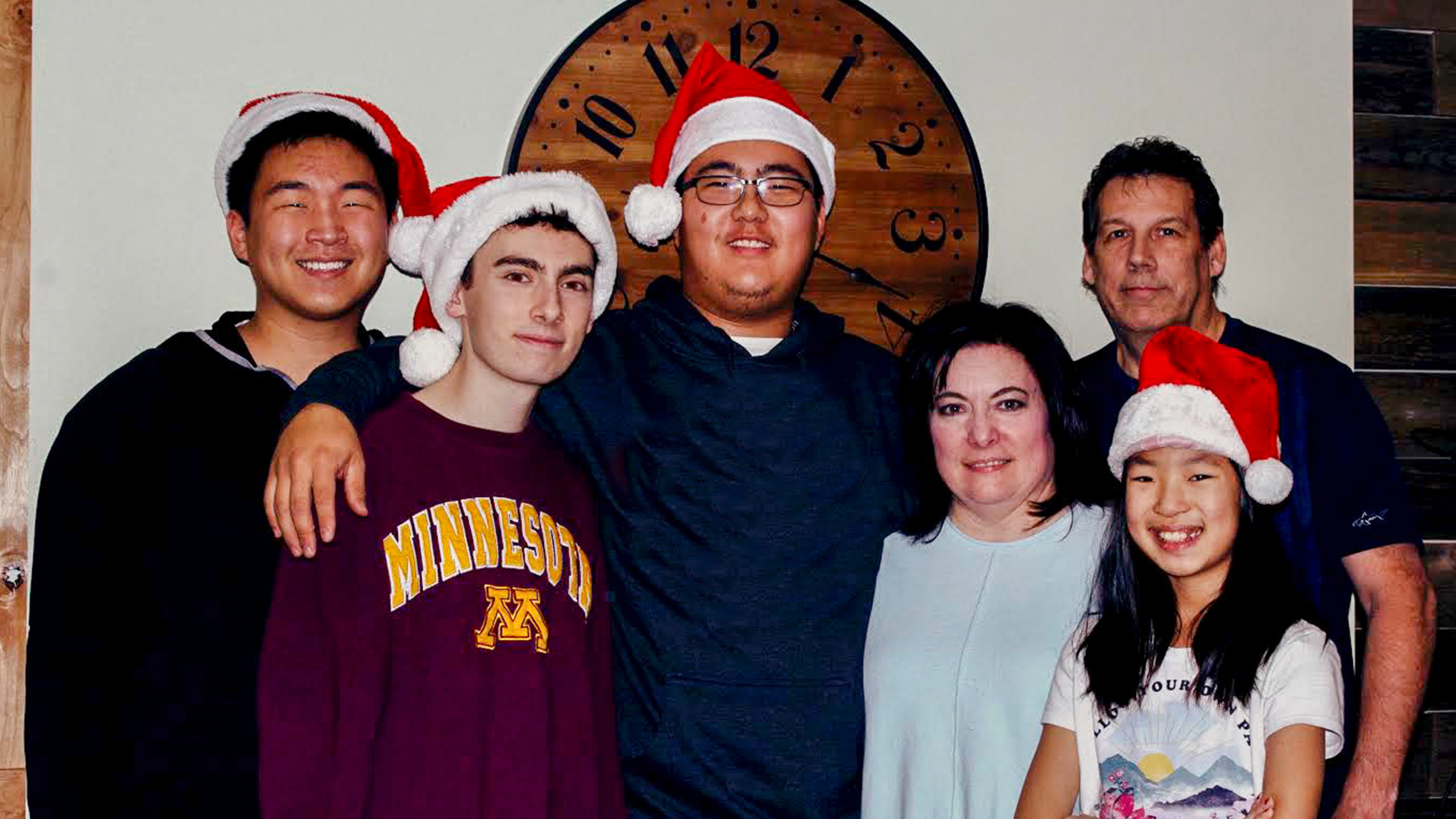 A: I'm proud of my Korean ethnicity and never saw it as a burden or hindrance in my ability to achieve great things as a student at Augustana or now as an administrator. It was during my time as a student that the Asian Student Organization (ASO) was created, and I remember feeling a sense of pride as students recognized the Asian population on campus. This isn't to say that I felt invisible myself, but generally speaking, I feel that AAPIs are seen as a docile and quiet minority and often overlooked. 
Q: Is there anything you're passionate about and/or activities you're involved in outside of AU?
A: I'm passionate about sports and those who know me know that it's a topic that I won't stop talking about. In the summer, I am active as a high school basketball coach for an AAU (Amateur Athletic Union) program in Sioux Falls, play pickleball and golf as much as I can. I also enjoy spending time with friends on a patio somewhere.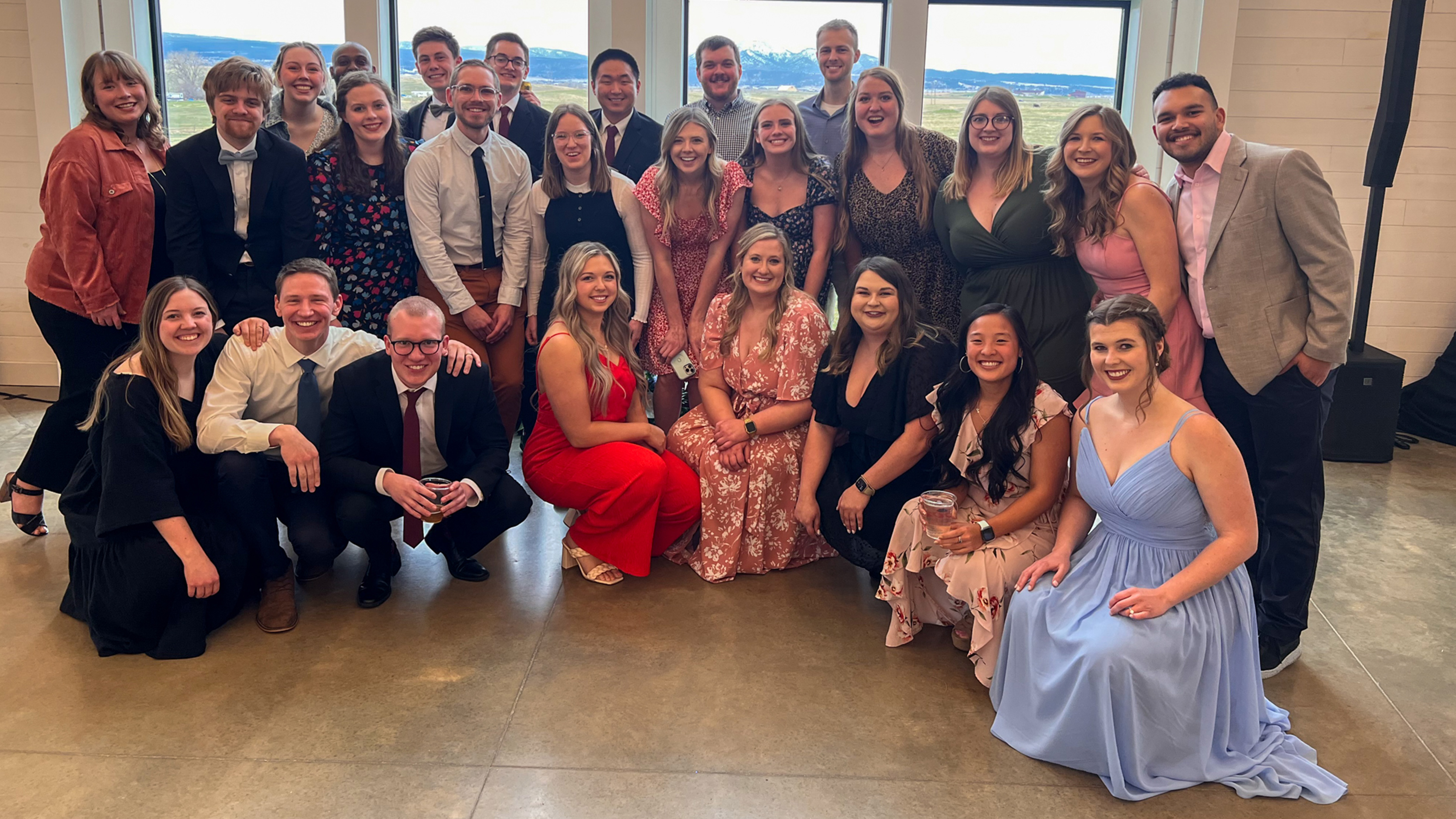 Q: Is/was there someone at Augustana who has been/was inspirational to you or helped guide you throughout your time at AU? If so, how?
A: There are so many faculty, staff and friends who were inspirational and guided me throughout my time at Augustana. Dr. Mike Nitz (professor of communication studies) is one faculty member who inspired and pushed me to be the best possible student I could be as my academic advisor. My friends are also a great group of people who inspired me with their personalities, work ethic, extracurricular leadership and more. I can't imagine my life without them!
To learn more about the "At AU Series," visit augie.edu/AtAU.