Augustana University is excited to announce the launch of its Esports program — the home of organized competitive gaming on campus.  
"Competitive gaming has become a huge activity all around the world, and organized Esports are becoming the norm at the collegiate level. It's very exciting that Augustana is now   joining the action," said Augustana alumnus Jake Mahowald '16, who was named the inaugural program coordinator of AU Esports. "Just having an Esports program will attract students who are interested in competitive gaming, and may be the ultimate reason a student decides to enroll at Augustana."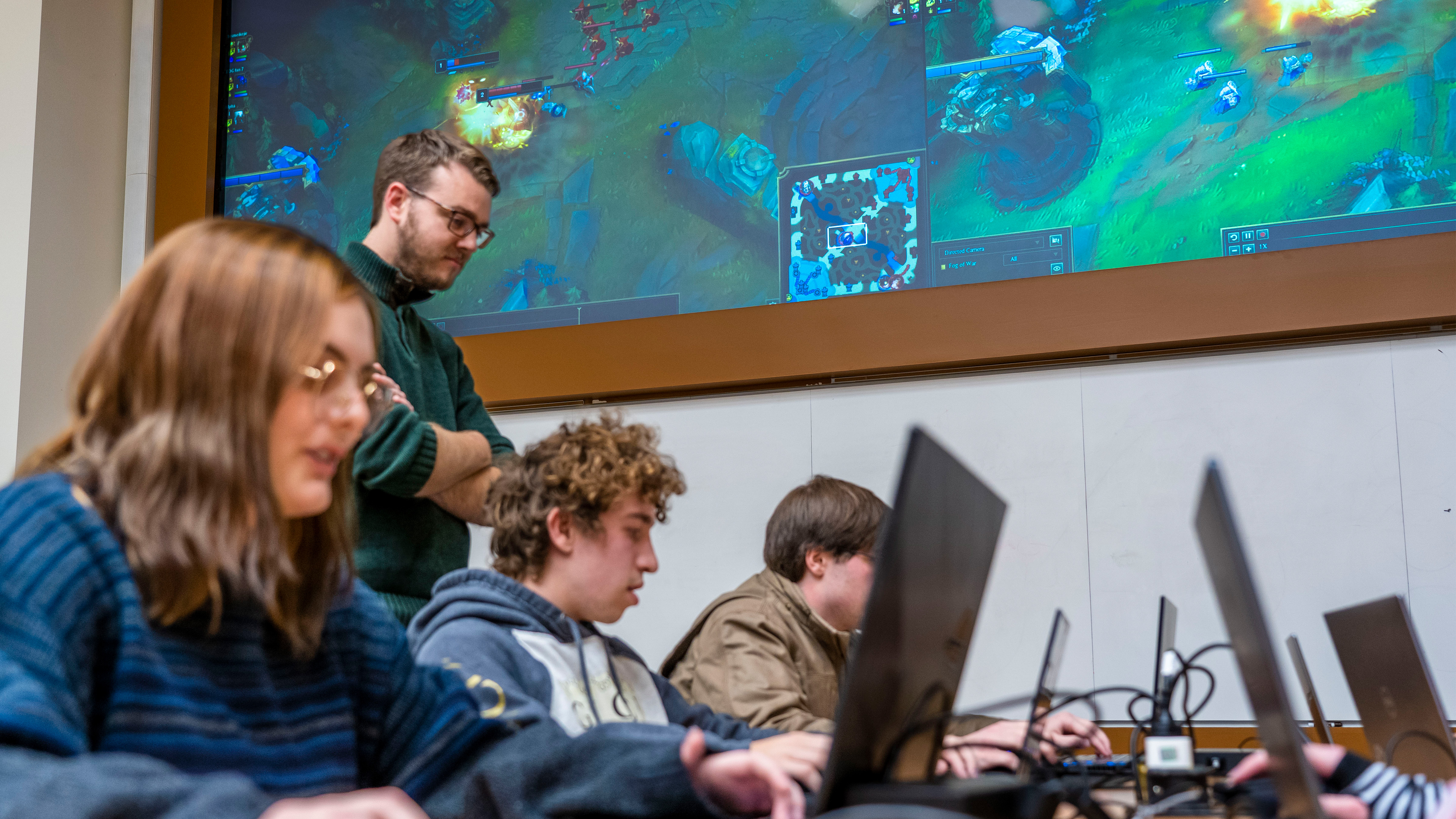 Established in Fall 2022, Augustana Esports has been working to form competitive teams in several games and begin competing against other universities. AU Esports' first team — playing League of Legends — consists of ten students who will compete in the 2023 College League of Legends (CLOL) Championship Circuit, organized by Riot Scholastic Association of America (RSAA). The tournament consists of a 7-week regular season followed by a 32-team bracket selected from the hundreds of universities participating.
"I believe we could be one of the premier Esports programs in the country, "said Mahowald. " It only takes five highly skilled players to build a dream team, and if we invest in our program, I truly believe we can compete on the national stage."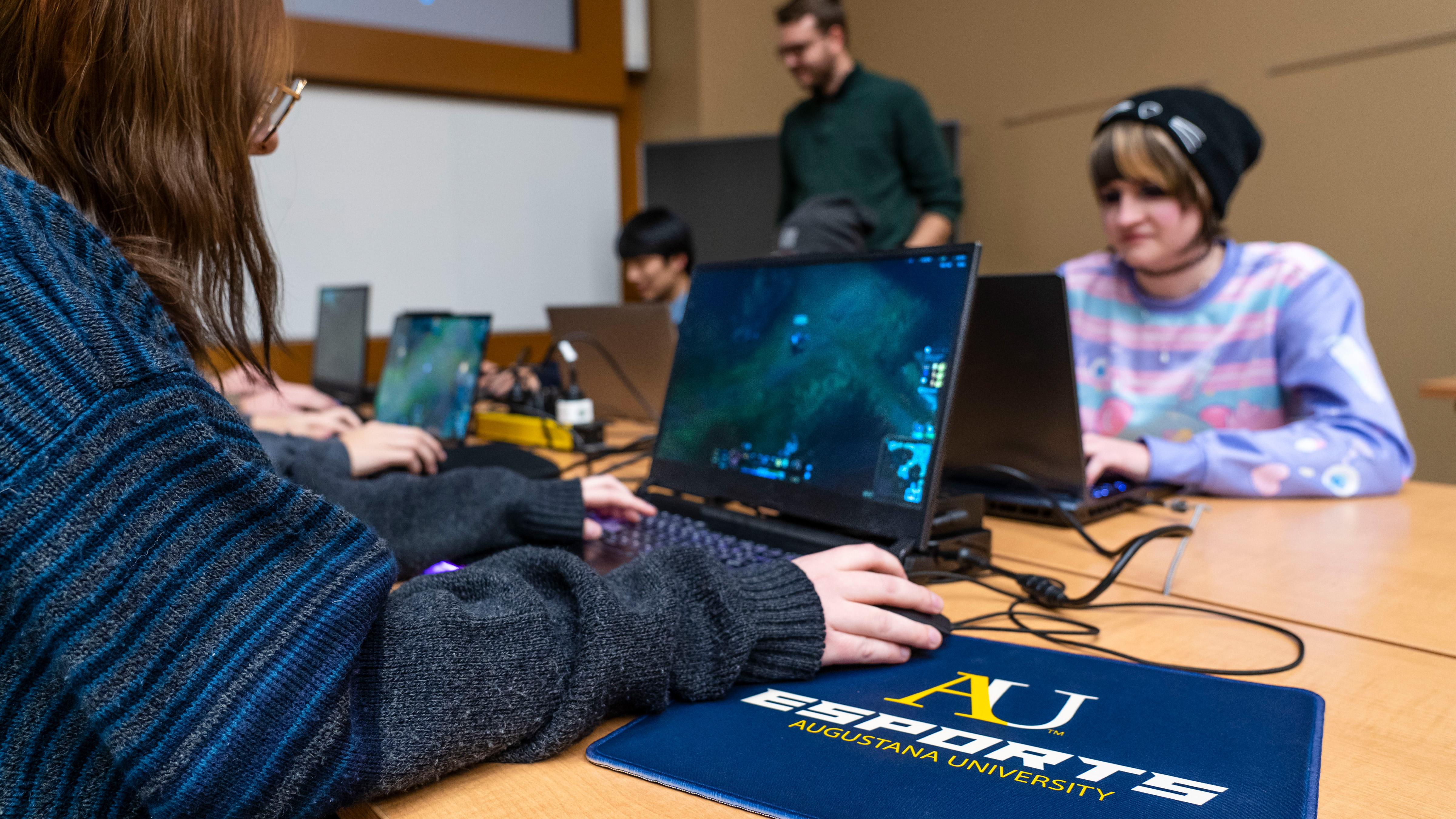 Competition aside, AU Esports has already helped build a community for video game enthusiasts on campus.
"We've already seen how Augustana students have found groups of other students who enjoy the same games as they do, and it's been really fun to watch. We're using Discord, a platform built for in-game communication and streaming, and the result is that we have dozens of students gaming together who might not have met otherwise," said Mahowald. "It will continue to be a really cool way to get more students involved and meet new friends on campus."
By Academic Year 2023-24, AU Esports hopes to join the Midwest Esports Conference and begin competing in regional tournaments year-round, and in multiple games.
"Our Esports program could become yet another reason why Augustana is a top-tier university nationwide," said Mahowald.
To learn more about Augustana University Esports, visit augie.edu/esports.