Augustana University is proud to announce that Rachida Mahamed '25 has been offered the prestigious 2023 Critical Language Scholarship (CLS) Program award. A second student, Kelana De Ruyter '23, has been chosen as an alternate language ambassador. The finalists were notified and announced by the CLS Program in March.
The CLS Program provides opportunities for American college and university students to study languages and cultures essential to America's engagement with the world. Each summer, American undergraduate and graduate students enrolled at U.S. colleges and universities across the country spend up to ten weeks learning one of 14 languages at an intensive study-abroad institute. The program is designed to promote rapid language gains and essential intercultural fluency in regions that are critical to U.S. national security and economic prosperity.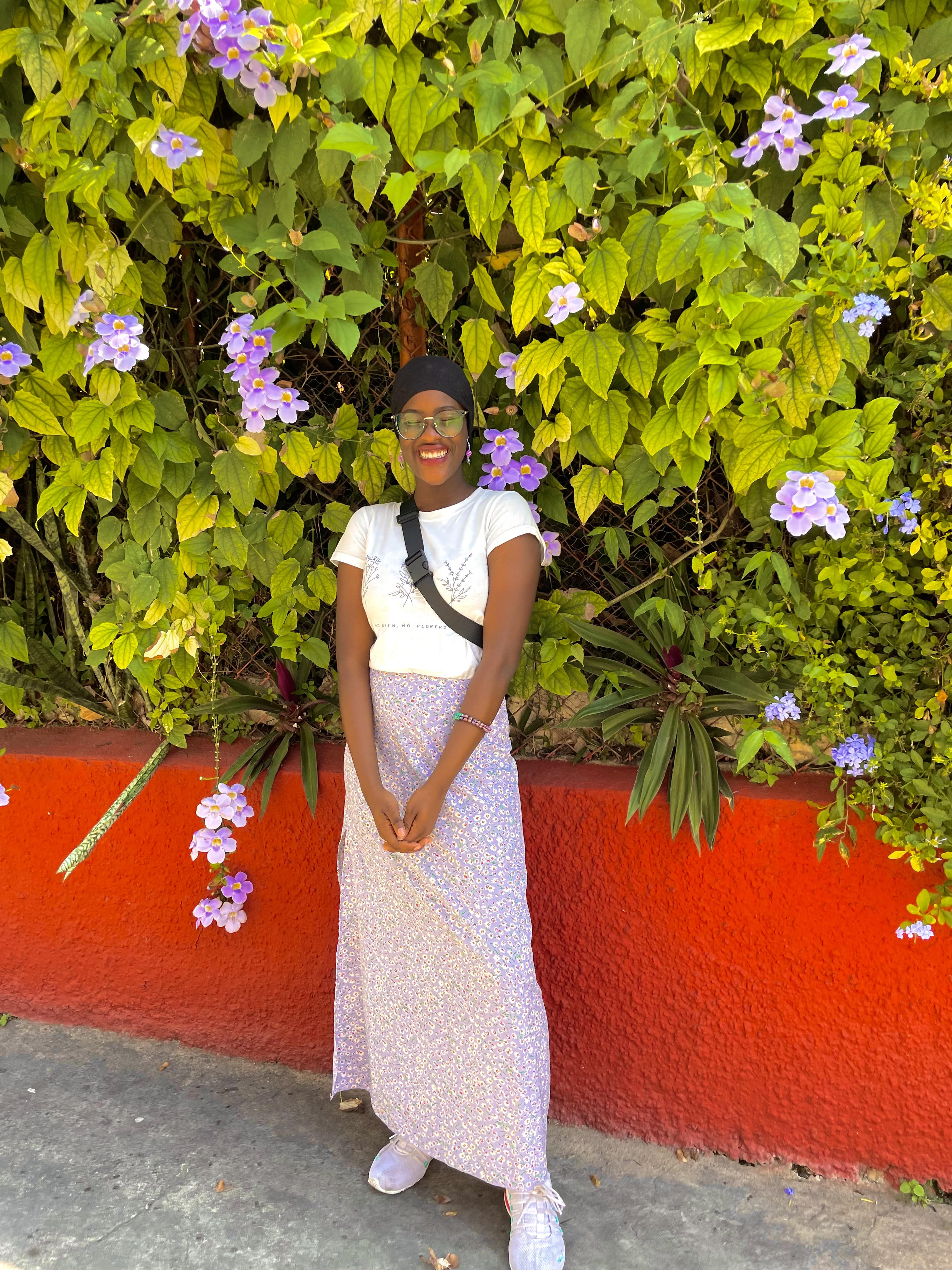 Approximately 500 finalists were selected for the opportunity to study critical languages through the overseas CLS Program and its virtual initiative CLS Spark. Finalists for the 2023 CLS Program were selected from a pool of more than 5,000 applicants from 245 higher education institutions across the U.S. Finalists come from a diverse range of backgrounds, education levels and fields of study, and include residents of all 50 states, the District of Columbia, Guam and Puerto Rico.
Mahamed, of Sioux Falls, is originally from Douala, Cameroon, and Fianga, Chad. As part of the CLS Program, the government & international affairs and international studies double major will be paired with the Noor Majan Arabic Institute, in Nizwa, Oman, to study Arabic.
"This scholarship would give me the opportunity to study a language that is critical to not only  U.S. foreign relations, but my local community. Many of the immigrants residing in Sioux Falls are of Arabic-speaking backgrounds. Unfortunately, there are not a lot of multilingual resources available for this community to access important information. Learning Arabic as a foreign language would not only bring me culturally closer to the community I wish to serve, but help them access those resources by creating and supporting multilingual initiatives," said Mahamed. "My parents and all my extended family in Chad speak Arabic. When I go back, I want to be able to communicate with them in their native tongue."
De Ruyter, of Boyden, Iowa, is an English and history double major and also pursuing a minor in Spanish. The CLS Program alternate for Japanese language study hopes to spend a couple years either in the Peace Corps, traveling or working abroad following graduation this spring. One day, De Ruyter also plans to get a law degree, practicing immigration or humanitarian law — perhaps later becoming a professor.
"This opportunity would mean so much to me! I think everyone who has traveled before can agree that the ability to explore a new country, learn its customs and get to know its people is a life-changing experience. I've wanted to go to Japan and improve my Japanese for a few years now. However, it can be challenging as a student to afford and arrange trips to other countries. The CLS Scholarship would give me the means to make this dream a reality. Learning Japanese would also open me up to a lot of professional opportunities," said De Ruyter, who has had a lot of experience with Japanese culture.
"I also took a gap year last year to backpack for a few months in various Latin American countries, among them Peru, Colombia, Guatemala and Mexico. I really loved this experience, and it felt amazing to learn to speak more fluently in Spanish. Having the opportunity to learn about new cultures and communicate with people from different backgrounds taught me so much about myself and about the world. It made me really eager to learn more about other places as well."
Last year, two Augustana students — Camryn Hay '22 and Rebecca Ziems '22 — were offered the Critical Language Scholarship (CLS) Program award.
The CLS Program is sponsored by the U.S. Department of State, funded by the U.S. Government and administered by American Councils for International Education.
To learn more about the CLS, contact Drs. Jennapher Lunde Seefeldt, Joseph Patteson or David O'Hara, who serve as campus advisors for the program.