Walk into the costume shop in the Edith Mortenson Center Theatre on Augustana University's campus, and you'll find reindeer antlers, elf ears and a Santa hat or two. The Augustana Theatre Department isn't just excited for the holiday season, though. The department is preparing for its upcoming production of "Rudolph the Red-Nosed Reindeer." Partnering with LifeScape — an organization that provides services and creative solutions for people with varied needs and complex care across their lifespan — and the Black Hills Playhouse (BHP), this is Augustana Theatre's first all-abilities production.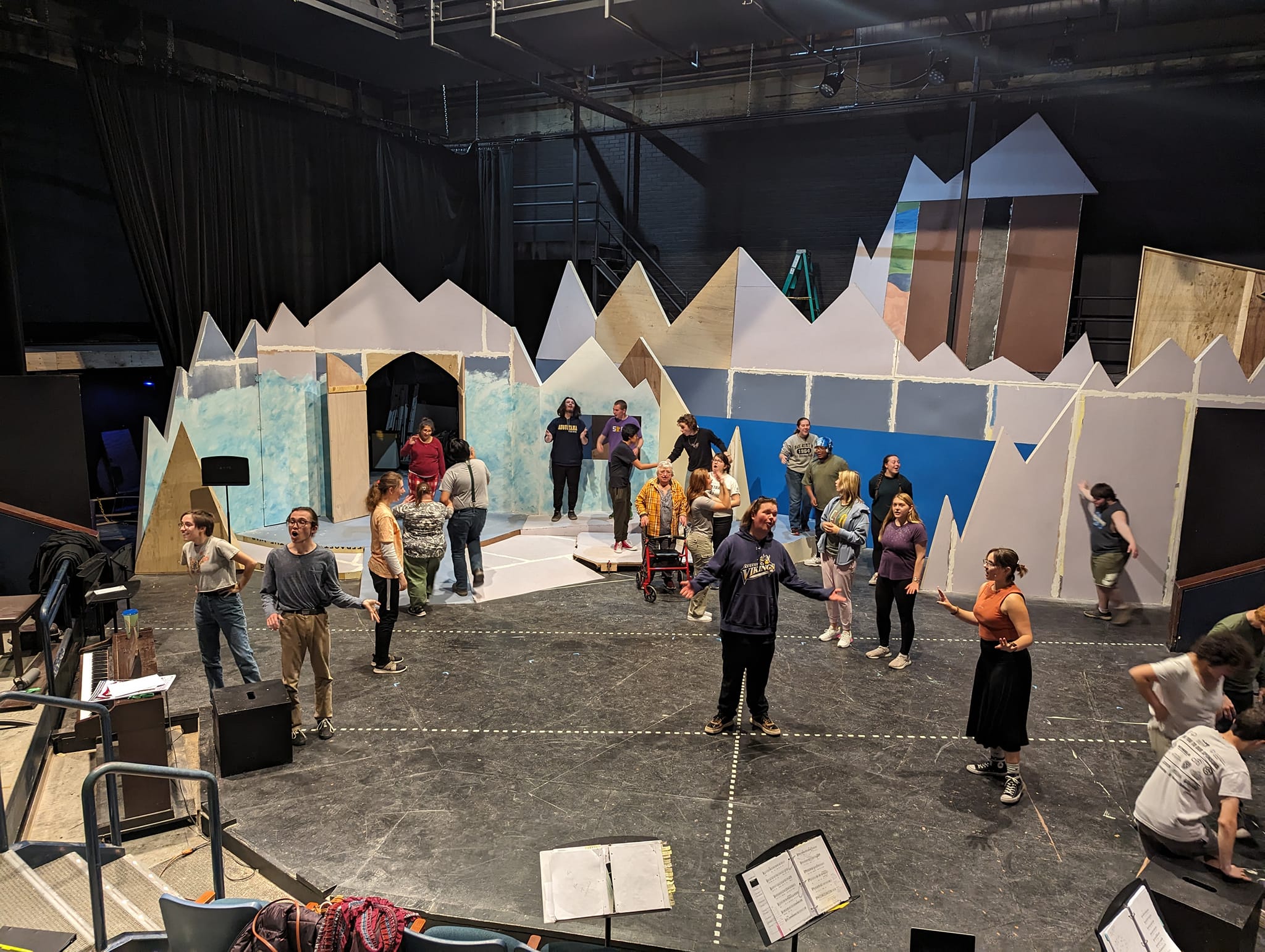 The cast of "Rudolph" includes 32 performers, 20 of whom have a disability. The cast is made up of Augustana students, including Augie Access students, performers supported by LifeScape, as well as some performers from the community who are not tied to Augustana nor LifeScape.
The partnership between the three organizations began for nearly a decade through a series of connections. Dan Workman, Augustana associate professor of theatre and director of "Rudolph," is also the artistic director for the BHP.
"The Black Hills Playhouse and LifeScape have been working together on theatrical productions for about eight or nine years," Workman said. "They have frequently been in our (Augustana's) theater and using our space, but they always have trouble getting enough technical support for their theater productions. So, a lot of our students have helped over the years.
"Then, a couple years ago, we started talking about what it would look like if they were part of our season," Workman continued. "... to give them an opportunity to be a more fully realized production and give our students an opportunity to work with LifeScape."
After the three organizations chose a show, with the BHP acting as the theatrical consultant, they got to work.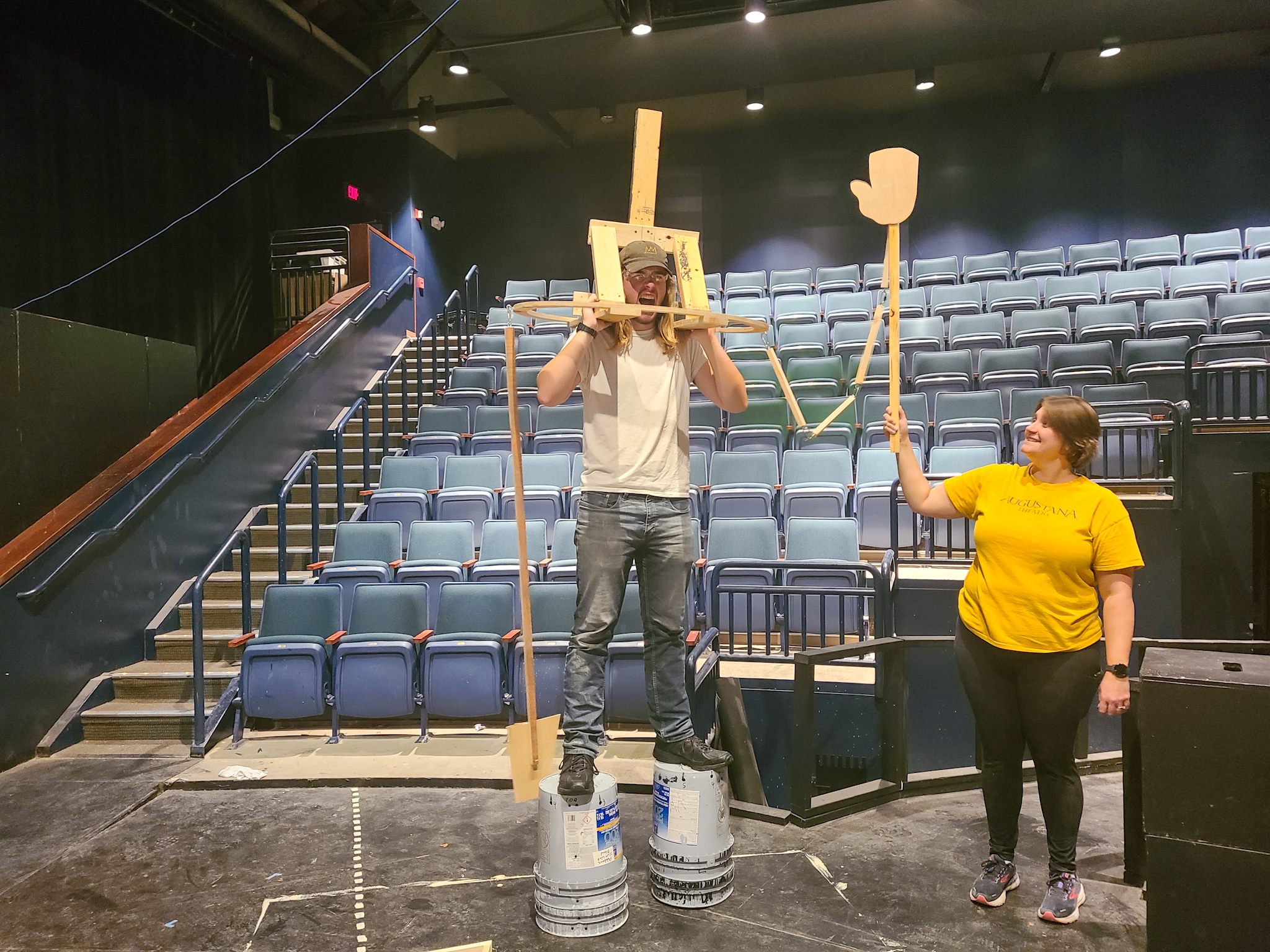 "For us, creating community partnerships like the one that has formed between the Augustana Theatre Department and LifeScape Center for the Arts is a vital component to continuing to provide inclusive and innovative programming," said Jamie Richardson, artistic director for the LifeScape Center for the Arts. "Having partnerships that allow everyone, no matter their ability level, to thrive and experience new opportunities makes both of our programs better in so many ways."
All parts of the production have been adapted to accommodate all abilities of the cast, including the staging and costumes. One cast member uses a wheelchair and another uses a walker, so the stage utilizes ramps instead of stairs. One cast member wears a helmet, so costume adjustments have been made. A TV will also be incorporated into the set for closed captioning that will be used throughout each performance.
"We are working in any way we can to make them (the performers supported by LifeScape) successful in their endeavors," Workman said. "We are using different ways of helping them to memorize, cue them in different ways, helping them find alternate ways of expressing themselves. I think it is amazing for our students to see how many different ways you can be supportive and inclusive, and the power of what theater can be — rather than just an art form, but an empowerment tool."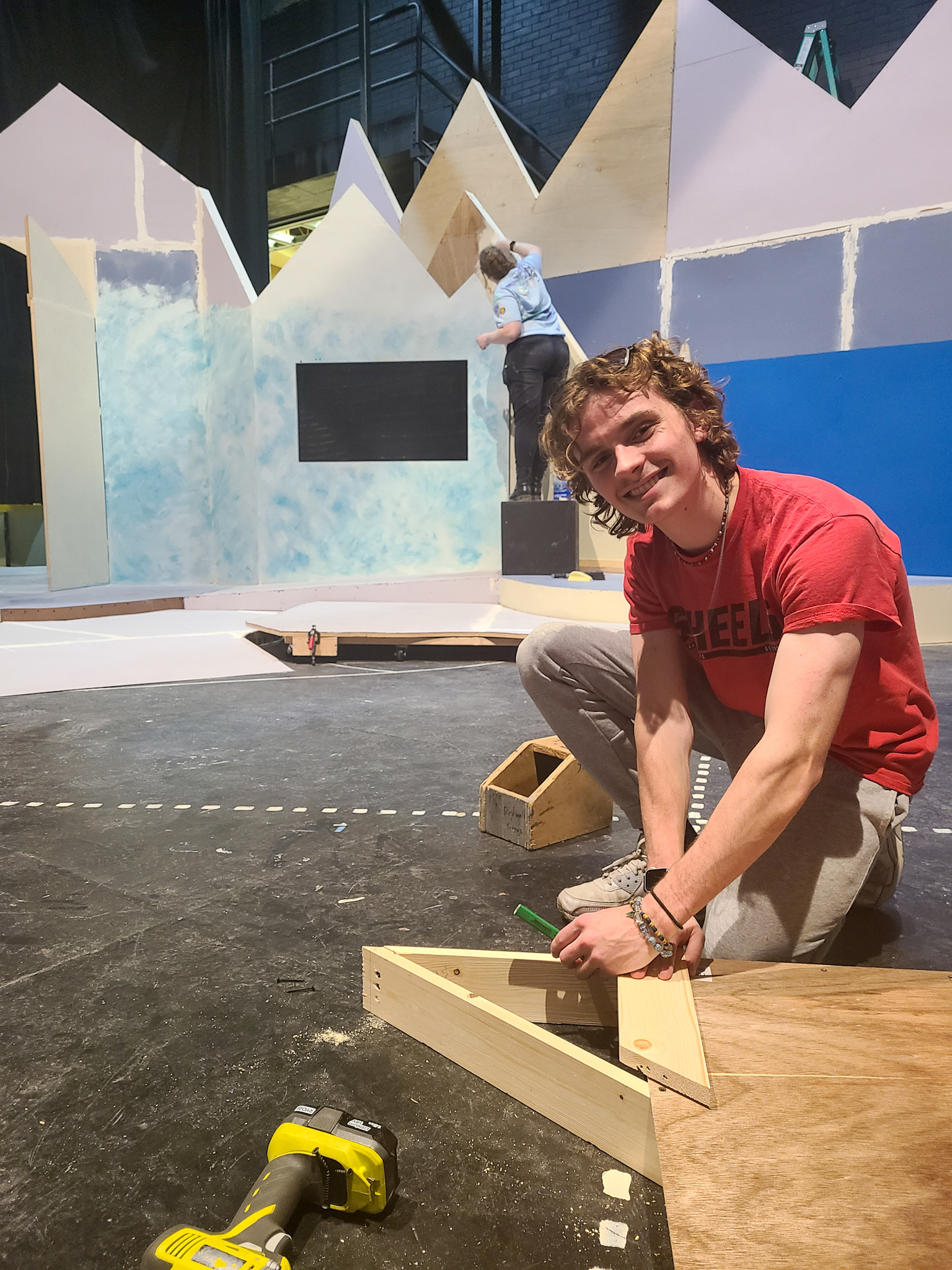 Blake Todd '26, who plays the titular role of Rudolph, said he has enjoyed working with an all-abilities cast because everyone is participating for the same reason.
"(Everyone in) this all-abilities cast is a lot of fun and purely in it just for the love of theater," said Todd. "They're doing it because they want to try it and they love it, or they've done it before and they love it."
The feeling of admiration for the performers supported by LifeScape is a mutual one. Richardson said Augustana students have been patient with this new process and naturally developed friendships with the other performers.
"Consistently, if you look backstage, you see mixed groups of performers sitting around and joking, checking in with each other and just genuinely engaged in meaningful conversation," Richardson said. "The Augustana students have been wonderful in providing support when it has been needed and really open to this different process of theatre. While the cast walked into the theatre on day one as two groups that did not know each other, they will be leaving the theatre after the close of 'Rudolph' as a cast of friends."
"Things take a bit more time, but there's always much more laughter on set and a lot less of people getting stressed and frustrated," added Todd, a multimedia entrepreneurship major. "The (performers) from LifeScape are much more patient, which I've kind of taken on myself to try to be more patient because of that. That's been a nice learning experience for me. And, a lot more laughter, a lot more."
"Rudolph the Red-Nosed Reindeer" will run Thursday, Nov. 16 through Sunday, Nov. 19, in the Edith Mortenson Theatre on Augustana's campus. The Nov. 16 performance will be interpreted for the deaf and hard of hearing. The Nov. 19 performance will be autism and sensory-friendly — modified to allow for different sensitivities to lights and sounds, as well as audience movement and interaction.
There will be five performances:
Thursday, Nov. 16 | 7:30 p.m.
Friday, Nov. 17 | 7:30 p.m.
Saturday, Nov. 18 | 2:30 p.m.
Saturday, Nov. 18 | 7:30 p.m.
Sunday, Nov. 19 | 2:30 p.m. 
Tickets can be purchased at augie.edu/tickets.