Courtney Chrystal '23, of Dakota Dunes, South Dakota, will address the Class of 2023 on Saturday, May 20, at Augustana University's undergraduate commencement ceremony in Kirkeby-Over Stadium.
The government & international affairs major (with distinction) is graduating summa cum laude with Civitas Honors. During her time at Augustana, Chrystal provided leadership on the Viking Flex and Viking Days Committees, Union Board of Governors (UBG), HAPPY. and Augustana Student Association (ASA) — both as a senator and president. She has written stories for The Augustana Mirror and also cheered for the Augustana Spirit Squad. But, all of these accomplishments didn't come without hardships…and tears.
And, Chrystal said there will likely be more tears and waterproof mascara when she gives her commencement address in front of her fellow classmates. When asked about the inspiration for her speech, Chrystal remembered what a friend, Arden Koenecke '22, once told her.
"She told me that there are two types of people: people who have something to say and people who think they have something to say," Chrystal recalled.
Chrystal has given a lot of speeches before…at scholarship events, opening convocation and even her high school graduation, for which her speech was "The Wizard of Oz" themed.
"What a whirlwind high school was. I just couldn't get the image out of my head of the tornado from "The Wizard of Oz." I talked about how we gained courage and heart and brains, and how we would get to go on and do these things in far off places," Chrystal said. "But, at Augie, I learned how to care for the place that I'm in. I don't think I quite knew that in high school — that's why I had to use a reference point somewhere, quite literally in fiction and literature.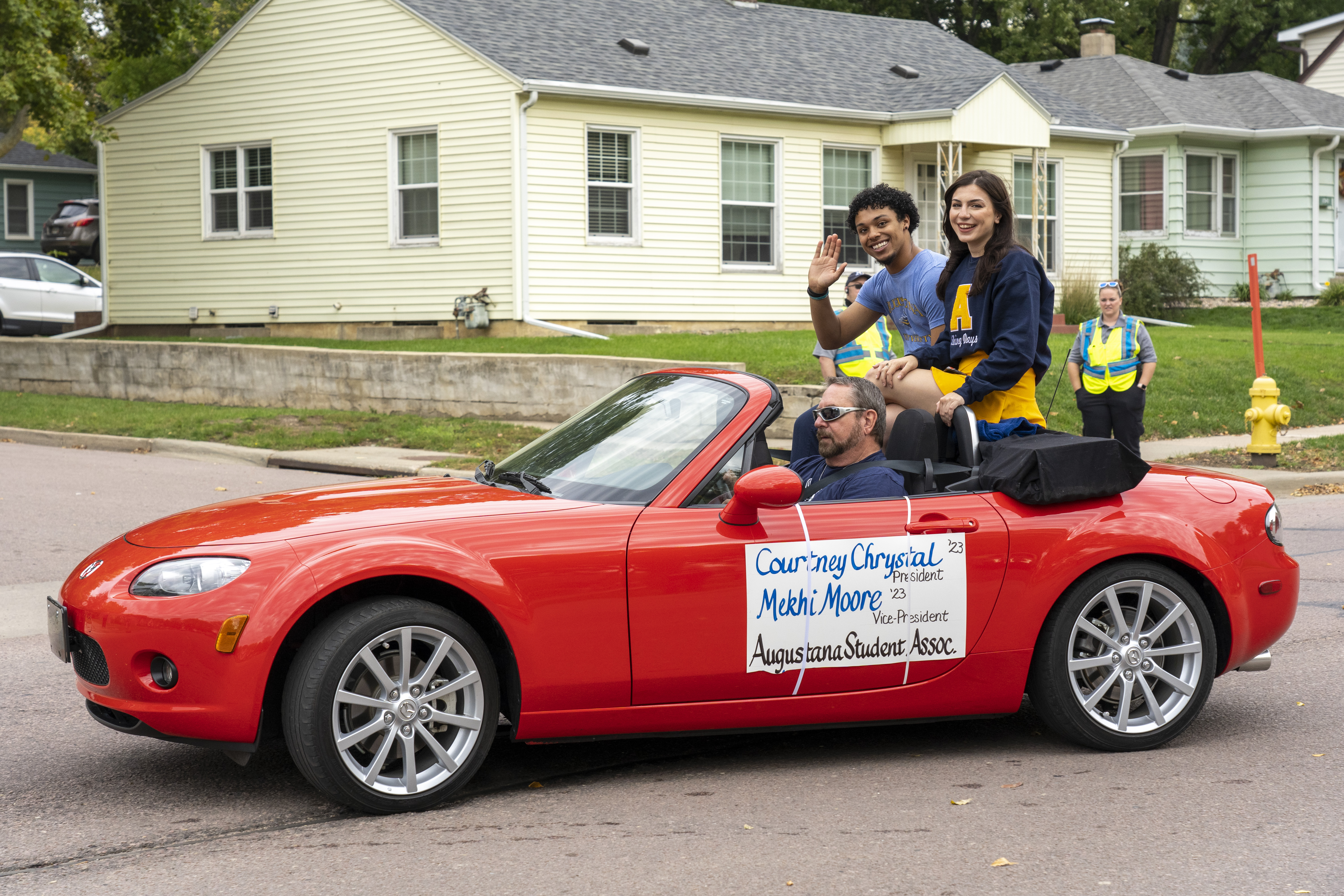 "Now, being at Augie — it's a place that also teaches you how to understand where you are and understand the world around you. I think there are some of the same sentiments of 'How do we make sense of this big old mess that we're going to walk into and how do we make sure that we're going to proceed nonetheless?' But, one that's much more informed by place than by a classic movie.'"
Chrystal liked the idea of leaving her classmates with advice going forward. For Chrystal, that advice would come from Rev. Dr. Ann Pederson, professor of religion, early in her time at AU.
"I had gone to office hours crying about a paper. I couldn't get started because I didn't know the right thing to say," said Chrystal. "She made me tea and gave me Kleenexes and then she said, 'Courtney, it can be perfect or it can be done. Which would you rather have it be?' And, that for me, was such a freeing moment. That's been so helpful for me as I think about academics, but also as we think about our time (at Augustana)."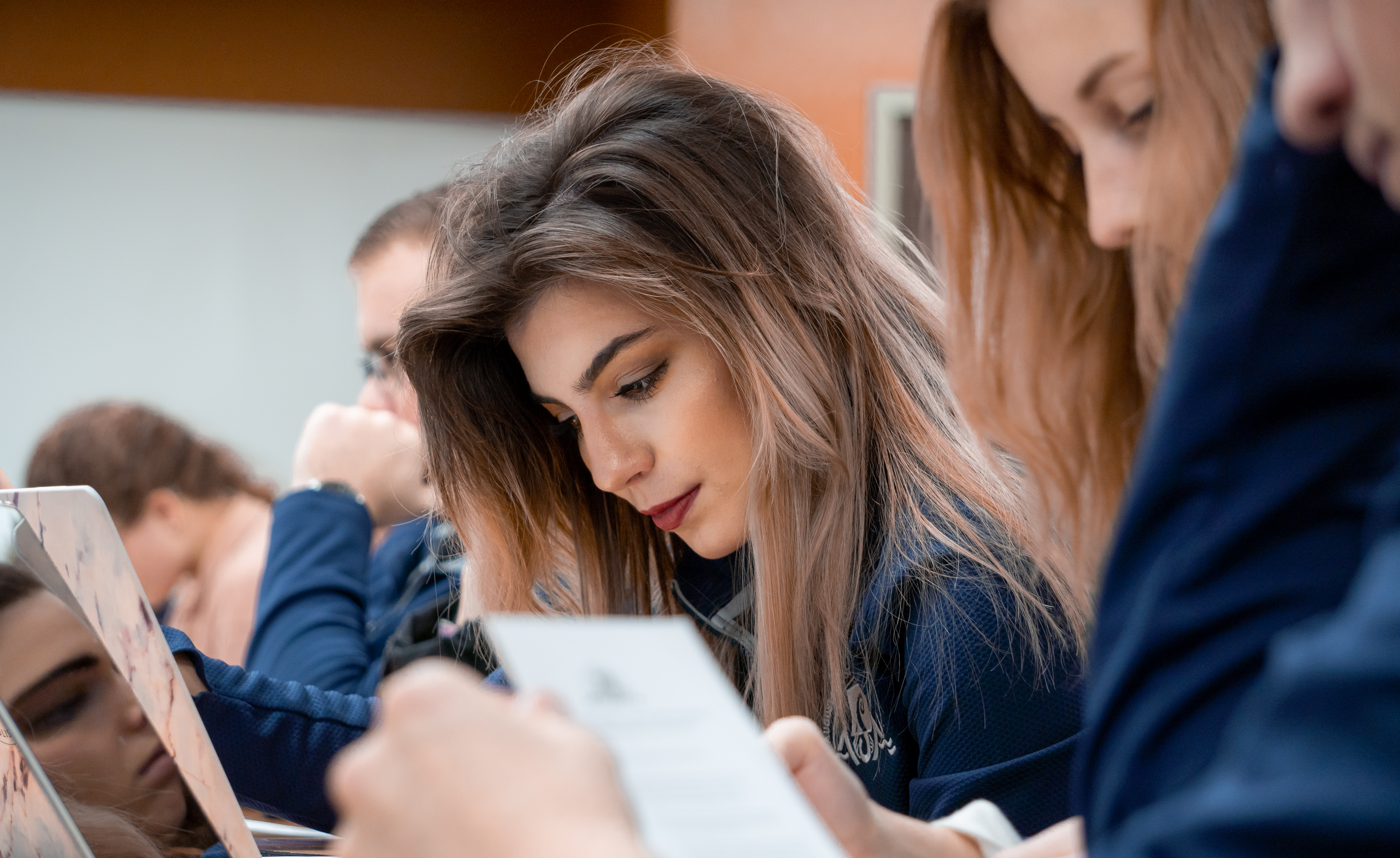 Chrystal said her class' time at Augustana may not have been perfect, especially during the pandemic, but it was "everything they could have ever asked for" — for her, "the journey of a lifetime."
"There is so much of me that could not have been without Augustana. I don't know what other way to say it," Chrystal said. "I owe so much of who I am to this institution and the people in it — who cared about tending to students, who cared about tending to me."
In deciding on where to go to college, Chrystal being Chrystal made a 14-column list in an Excel spreadsheet comparing them. However, she quickly learned that "there's going to be something that doesn't fit into a category and whatever that is, it's going to be your decision maker and you have to be okay with that."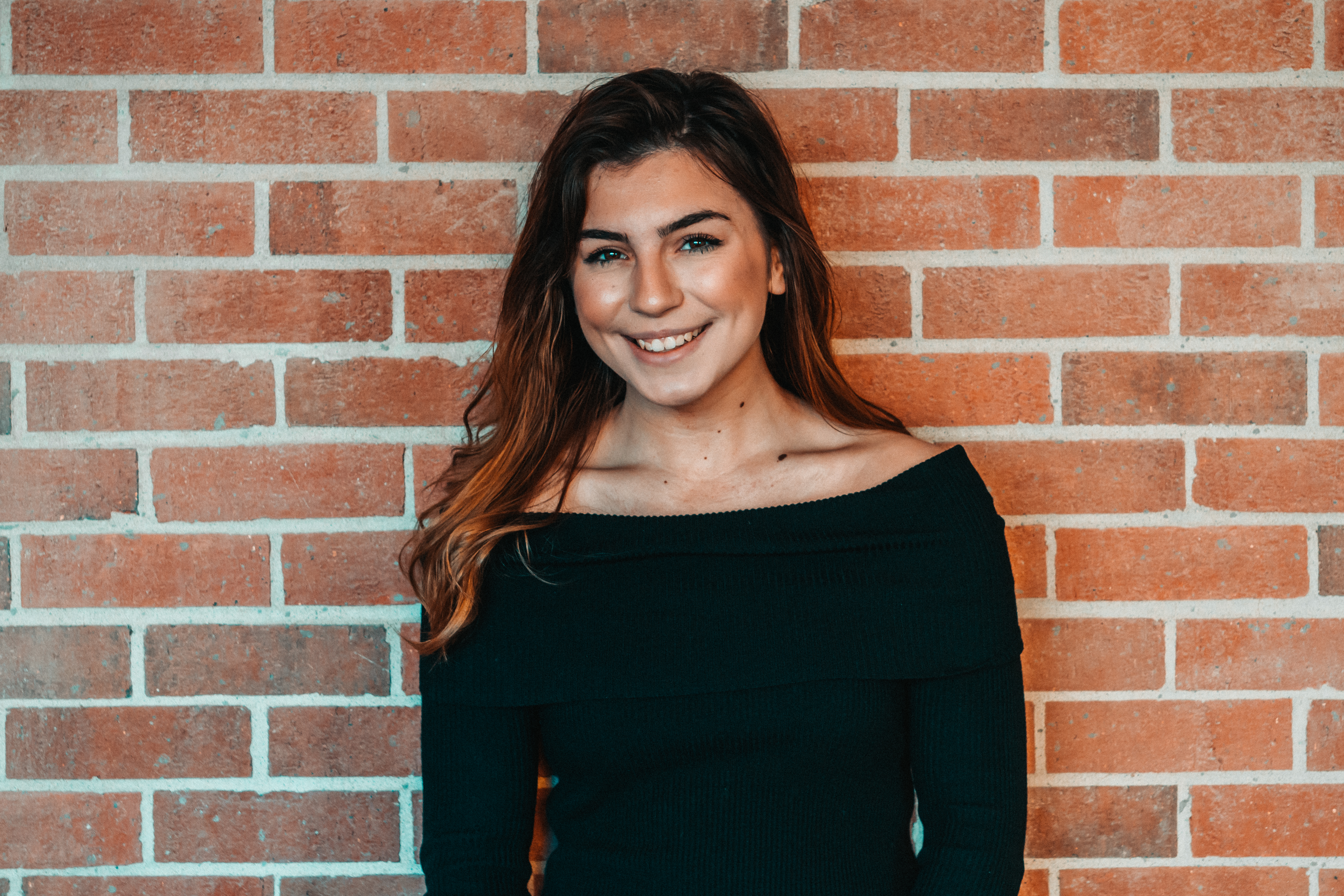 "There was just this elusive 15th one and I couldn't come up with a word and it was intangible, but whatever it was I knew Augie won," Chrystal explained.
Chrystal said there's also a perfect bookend story as her time at AU is coming to an end. She committed to Augustana with her mom in the midst of chemotherapy treatment. Now, Chrystal's mother is in remission and her hair is nearly as long as her daughter's.
Moving forward, Chrystal accepted a position in Washington, D.C., at EMILYs List, and will be applying to law school in the fall.
To learn more about Commencement 2023, visit augie.edu/commencement.