Augustana understands the value and impact that historically marginalized people have on communities all over the world — recognizing that this university would not be the place it is without these students, faculty and staff. In the "At AU" series, the university aims to showcase these exceptional people so we can all hear their voices in an effort to foster positivity and create awareness of their experiences on campus.
For the month of March — Womxn's History Month — Augustana is featuring Janae Becher '24, a double major in biochemistry and German from New Prague, Minnesota. Becher plays the French horn in The Augustana Band, trumpet in the Pit Orchestra and is the field major for the Viking Marching Band (VMB). She is the president of Augie Green and the Augustana Bike Club (ABC) and head beekeeper for AU. She is a photographer for the Edda, Augustana's yearbook, and conducts research with the biology and chemistry departments on bee bread. Becher plans to pursue a Ph.D. in biochemistry at a university that allows her to continue her research of analyzing the fermentation process of bee bread. She then wants to continue interdisciplinary research at a university — teaching the next generation lab techniques and inspiring their passions for the sciences.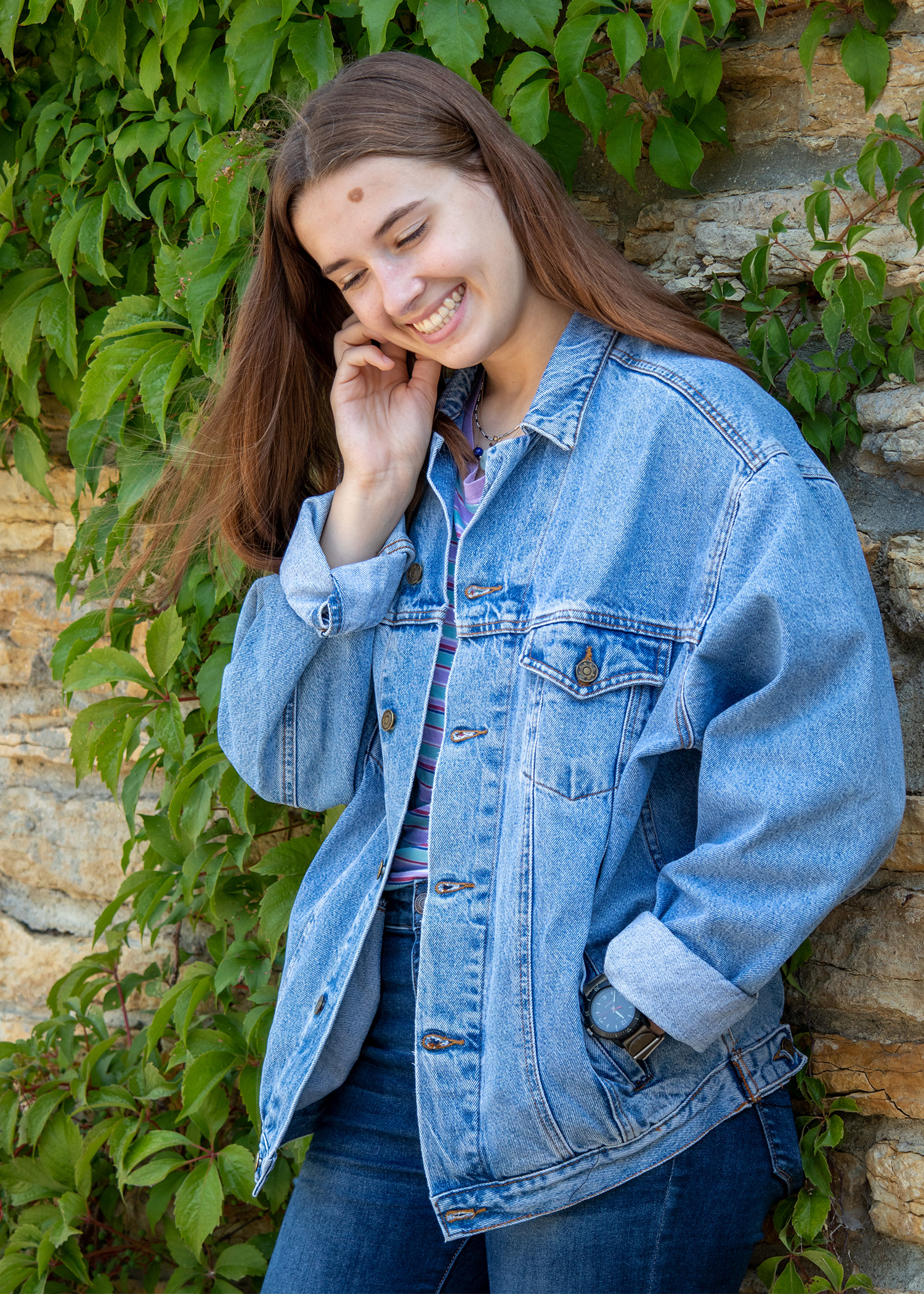 Q: Where or how did you hear about Augustana?
A: I heard about Augustana from my (high school) advisor who aided me in my search for colleges — researching colleges with outstanding science and music programs that also had a track team.
Q: What is/are the reason(s) you chose to come to Augustana?
A: I was introduced to the science faculty and I was able to make personal connections with them and felt that I could feel at home. When I went to the School of Music, I had a very similar experience when I auditioned for my Pro-Musica Scholarship.
Q: What is it like for you to be a woman at AU?
A: Being a woman at Augustana has been an up-and-down journey. As a woman in STEM, there are not many people like myself who I can relate to in my major at Augie. My classes are mostly men, especially in the upper-level chemistry classes. Growing up, I did not see many women portrayed in the media who were STEM majors, especially in children's content. I feel that I have finally been able to find my female role models on campus and they have made me into the passionate scientist I am today. I was really excited to see Womxn In STEM become a club on campus. Their open discussion panel was really eye opening; seeing others in my field who have struggled in the past and that they had to fight to be respected. It empowered me to keep pushing forward as I saw how successful they have become.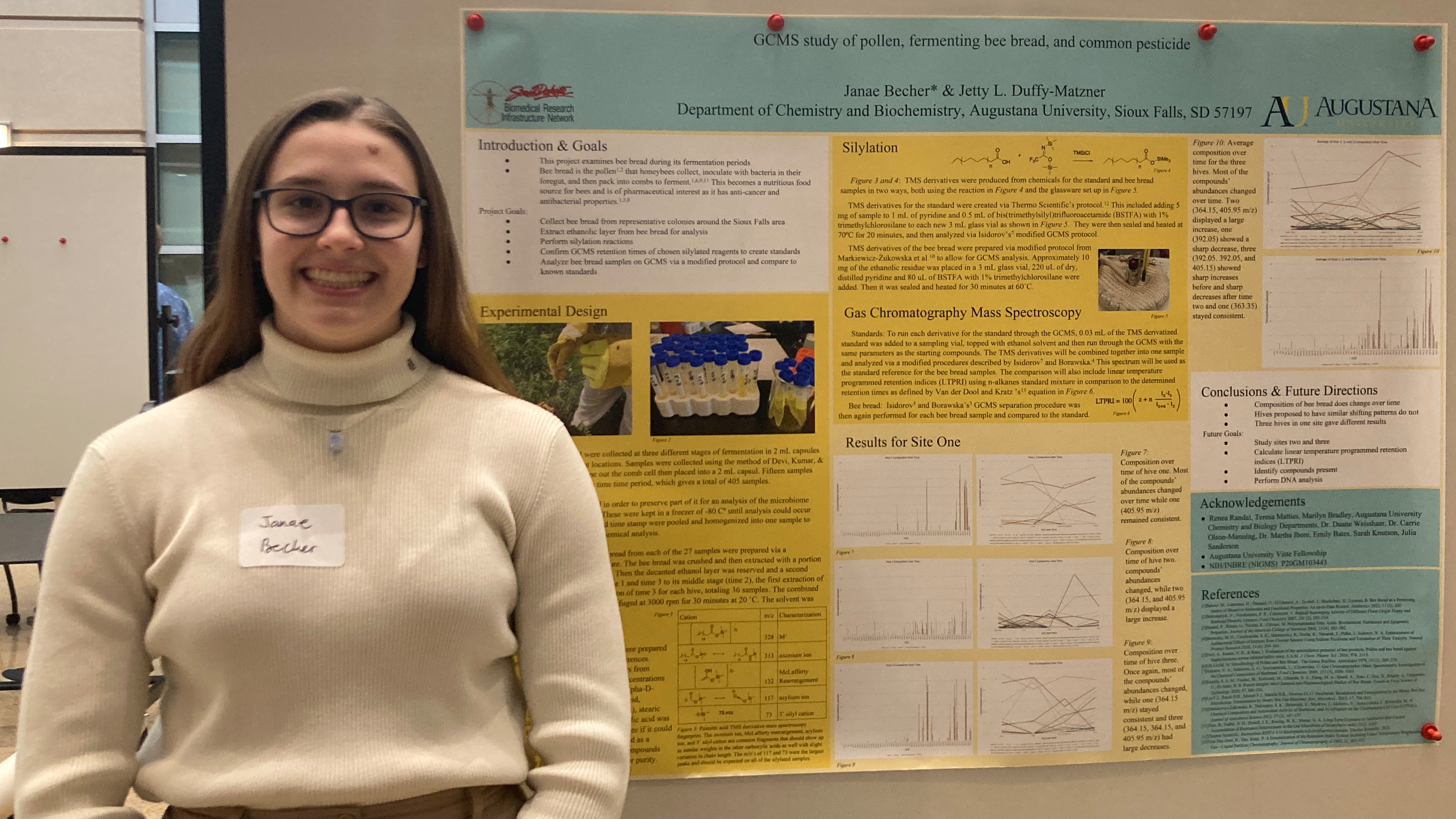 Now that I have settled into my role as president of Augie Green, I feel I have gained much support behind me on campus. I testified before the Sioux Falls City Council in order to have the beekeeping ordinance changed to allow educational campuses to participate. I have organized events like the World Wide Climate Change Teach In (WWCCTI) with a team full of amazing women; my entire team of officers for both Augie Green and ABC are women. Because of this, I hope to show how strong women leaders can be. Now that we have our first female women of color president and vice president of the Augustana Student Association (ASA), it makes me feel that we can do so much more on campus and things are changing for the better.
Q: Have you been involved with any women-centered initiatives at AU? If so, which ones and why?
A: I have not been involved with women-centered initiatives, but I have been a part of many women-led initiatives on campus. These include a theatre production called The Womb, the WWCCTI, transition of bikes from ABC to recreational services, Earth Week, beekeeping program, Augustana Garden, composting on campus and many other projects. Women at Augie have really been pushing for sustainability on campus and I think this shows our dedication to bettering our world for future generations and empowering others to do the same.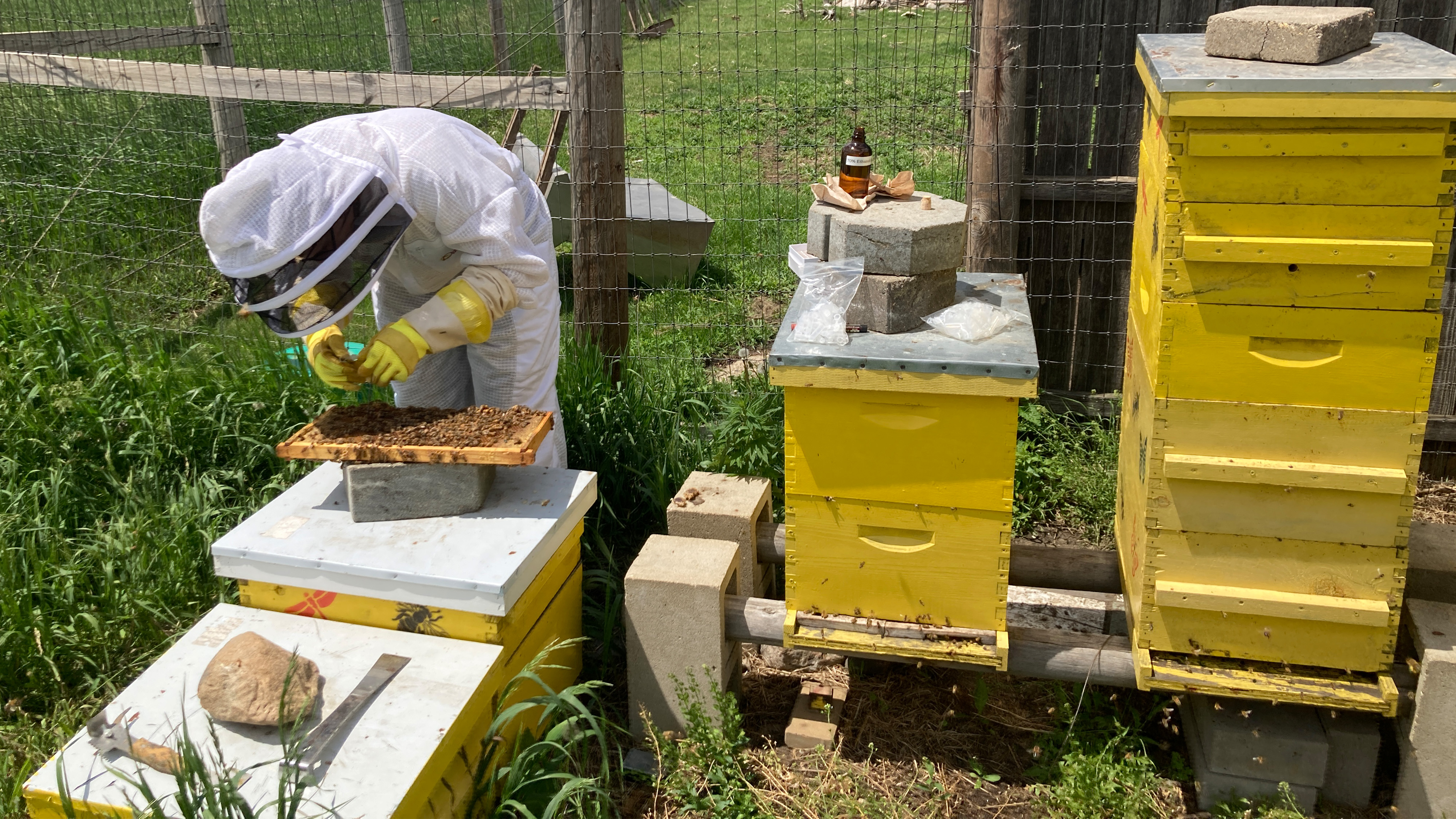 Q: Are there any women in particular at AU or elsewhere who inspire you?
A: I have been inspired by two specific women on campus: Drs. Jetty Duffy-Matzner and Carrie Olson-Manning. Dr. Duffy is my chemistry advisor, was my research advisor in 2022 and professor for Organic Chemistry II and Advanced Organic Chemistry this past fall. She has helped me find my way on campus — empowering me to move forward in my research ideas and encouraging me to start my own line of research. Not only does she encourage me within the STEM fields, but is active in keeping up with many aspects of my life and other students' lives. She keeps up with the VMB, watches Augie band concerts and theatre performances, talks to me about my family, participates in some of the Augie Green events and speaks at Augie events. Through telling her own story about attending West Point and being the only female in her program to working in a crime lab, she has inspired me to go forth with all my ambitions. She is also a really great ballroom dancer! I have been going to monthly dances and I always see her and Dr. (Steven) Matzner dancing so gracefully across the floor! She is resilient! She has told me of the past sexism she has faced in all parts of her schooling and career and how you must persist, but not accept the behavior. Once you stop fighting is when they win. She told me of how she was one of few female professors at Augie when she first arrived and that she is happy to see how far it has come and she hopes that more women STEM majors will feel included.
Dr. Olson-Manning was my genetics professor, research advisor for 2022, advisor for my continuing research in 2023 and one of my beekeeping advisors. She has helped me discover my own interest within an interdisciplinary field and shown me through her own success that it is possible. She has encouraged me to continue my research from 2022, and work as a research fellow in her lab during the spring and summer of 2023. She shared about her own journey through STEM as a geneticist, evolutionist and computer programmer and how others gave her funny looks. She persisted through those glares and has become an amazing scientist with so many cool projects to get new students excited about research. She has given me the tools to look past those stares like she has and the courage to make my own team that will cover genetics, microbiology, analytical chemistry and synthetic chemistry. 
Both of these women at Augie have encouraged me to be my true self and not give in to others who think I am doing too much. They have shown me that kindness and being strong will take me far and that I must push through, as nothing will change unless I work to make it happen.
To learn more about the Womxn of Augustana University, visit augie.edu/AtAU.