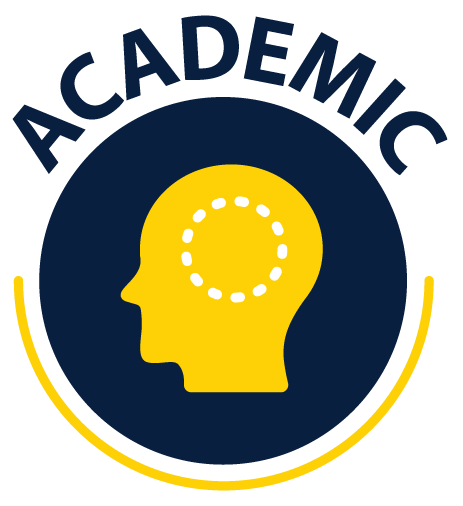 Academic Well Being: Achieving your goals through academic and career strategies
 Accessibility Services: Accessibility Services partners with faculty and staff to ensure that all graduate and undergraduate students have an equal opportunity to participate fully in all aspects of the educational environment. We use technological advances and provide accommodations to individuals with documented disabilities to fulfill our institutional commitment of equal accessibility.
 Academic Advisors: Academic Advisors provide a caring, holistic learning environment that fosters and celebrates excellence. Students may identify who their advisors are by viewing the Academics tab of My.Augie or by contacting the Student Success Center (succes@augie.edu | 605.274.4127). Academic advisors are available to support students as they transition to college, craft a personal plan of study, engage in vocational reflection, participate in experiential learning, connect with campus resources, and register for courses each semester.
 Augustana Student Association: The ASA Senate acts as a liaison between students and Augustana University's Board of Trustees, administration, faculty, and staff. One area we are committed to supporting students in is academic life. Whether connecting you with academic resources or addressing curricular and classroom issues, we would love to advocate for your academic wellness.
 Diversity, Equity, & Inclusion:  Students will be able to acquire and apply concepts and ideas to multiple aspects of the student experience.  Journey Scholars Program | Peer Mentors | Offered Workshops | Core Curriculum Enhancement | Affinity Mentorship Program | DEI Developed and Sponsored Study Away Courses.
 International Program Office (IPO):While often personally transformative, study abroad is often a significant academic experience as well - complementing, building on, and adding different cultural perspectives on a student's major area(s) and liberal arts experience.  The act of study abroad (whether international students coming to the U.S. or American students going abroad) is an effective career strategy: employers say they want exactly the sorts of skills students develop when they travel abroad.  And, only 11 percent of American undergraduates study abroad; the experience sets AU students apart from other job seekers in a highly visible and meaningful way on a resume.
 Library: Mikkelsen Library provides access to resources for research and scholarship, technology to support your projects and expertise to navigate the information landscape.
Librarians are happy to meet with students to help with finding, evaluating and citing sources!
 Office of Violence Prevention: Students who experience dating or domestic violence, stalking, and/or harassment often find their academic work is impacted by the physical and emotional violence they have experienced. The Office of Violence Prevention serves as an advocate to help students work with their faculty to successfully return to their academic endeavors.
 Student Success Center: The Student Success Center is a central place for career and academic support services — a hub for educational and vocational engagement. We empower students to discover and achieve their academic and professional goals from the point of entry to graduation and beyond. By partnering with faculty and other campus offices, we provide the support students need to make the most of their college experience. We can help you choose a major, manage your time, prepare for exams, locate jobs or internships, and apply to graduate school.
 Writing Center: The Writing Center promotes writing across the curriculum at Augustana University by offering support for classroom presentations, tutoring services, and writing-related workshops.