Kyle Pederson '93 has a history with Augustana University that goes back to the first year of his life, which he spent in Solberg Hall as the son of "dorm parents." His parents, LaMoyne '63 and Karyn Pederson, met at Augustana when they were young faculty of philosophy & religion and English, respectively.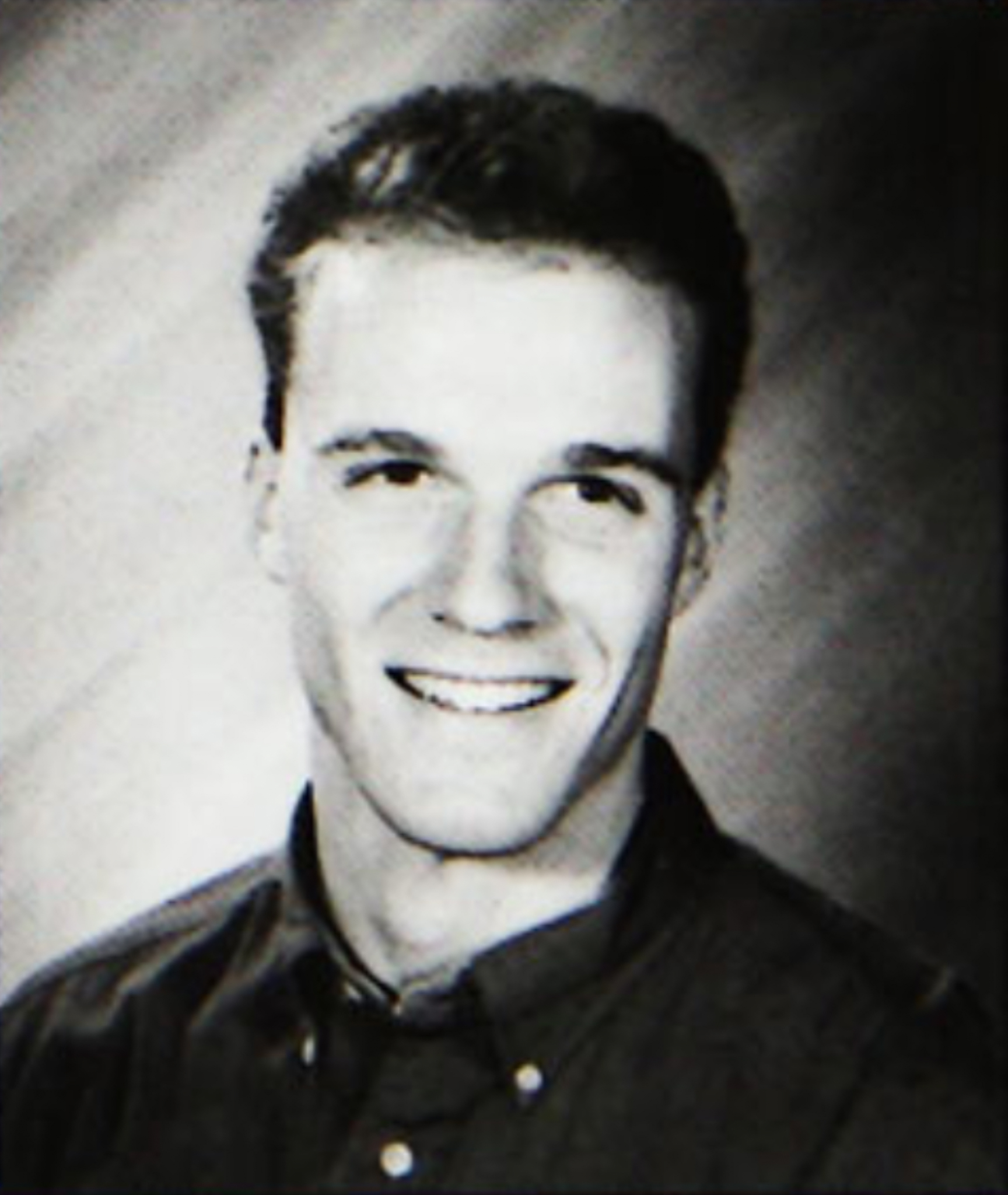 Kyle's father continued teaching for the next 40+ years, allowing Kyle to spend a lot of time on Augustana's campus for theatre performances, recitals, athletic events, faculty nights and open gyms.
"Choosing Augie was a pretty easy decision," Kyle said. "I knew I could pursue both music and athletics, and that no matter what major I chose, I'd be in good hands."
Kyle was a government & international affairs and philosophy double major and earned a secondary education certification. He was part of the Viking Men's Tennis Program, the Augustana Choir and the annual Viking Varieties show.
"I was also very involved in the cafeteria," Kyle joked. "That unlimited food option was amazing."
Following graduation, Kyle moved to the Twin Cities and taught middle school social studies for 10 years. He then co-founded Learners Edge, an education company, which he helped grow for the next decade.
"Then, in my early 40s, the draw of music was just too strong, so I went back to school to earn a degree in music composition," said Kyle. "I've been a full-time composer since — writing primarily for choirs."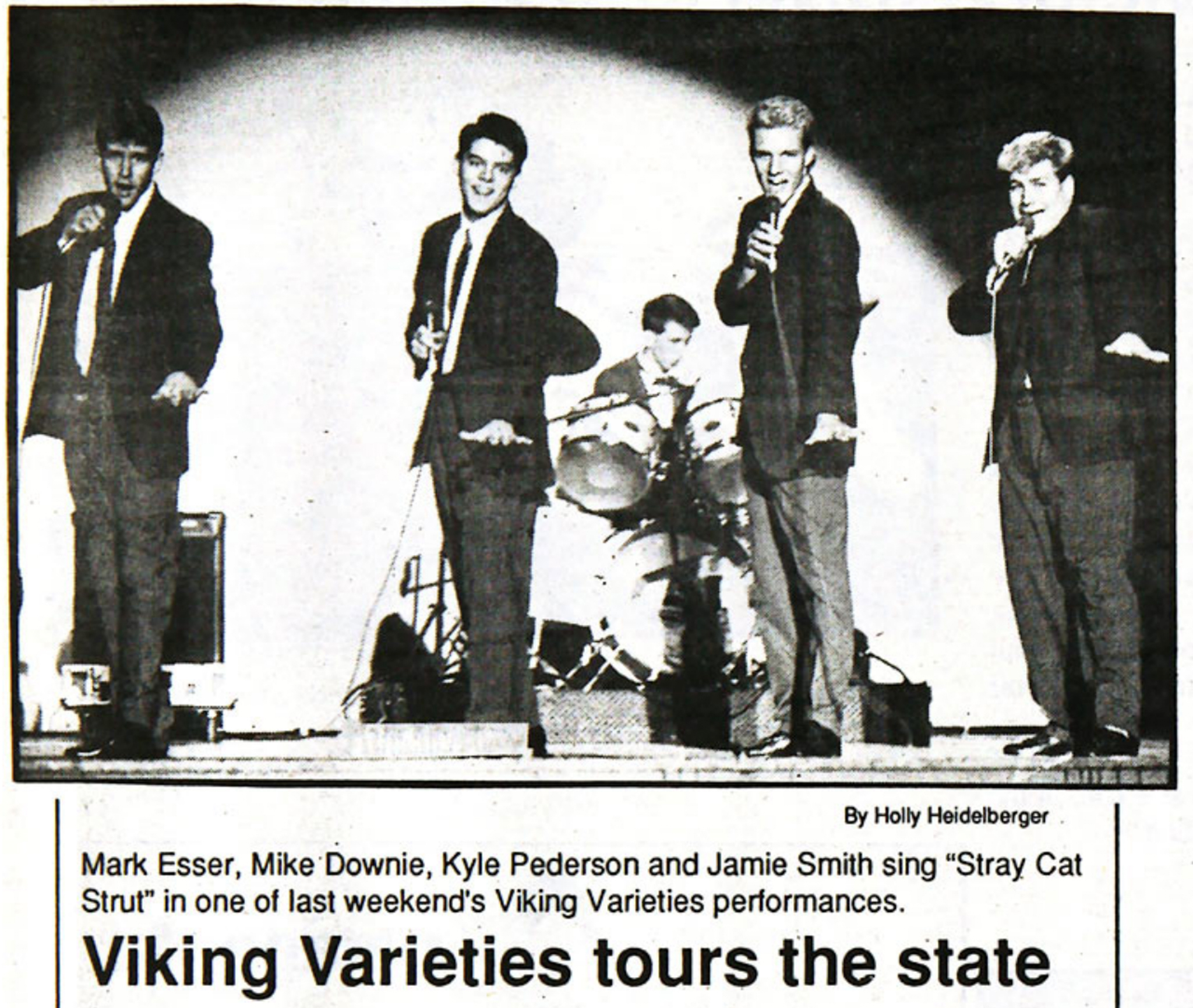 For the Augustana Choir's 100th Anniversary Celebration last year, Kyle composed "Big House." This was commissioned by Rev. Richard Nelson '42, and premiered during the choir's "A Sermon in Song" concert.
Between teaching and co-founding Learners Edge, Kyle went to a singles party, organized by his future wife, Katie, and her friend.
"I asked her for her phone number and promptly forgot it. I had to ask her again, and I finally remembered it," Kyle said. "We got married in 2008."
Katie has held positions in development and fundraising for several Twin Cities nonprofits, along with alumni relations at her alma mater, St. Olaf College. Then, like Kyle, she decided to pursue her passion full time, painting contemporary landscapes. Katie's work is represented in several galleries throughout the Twin Cities. 
The Pedersons attribute their ability to pursue their passions to their alma maters, and when it came time to think about their estate plan, there was no question in their mind about giving back.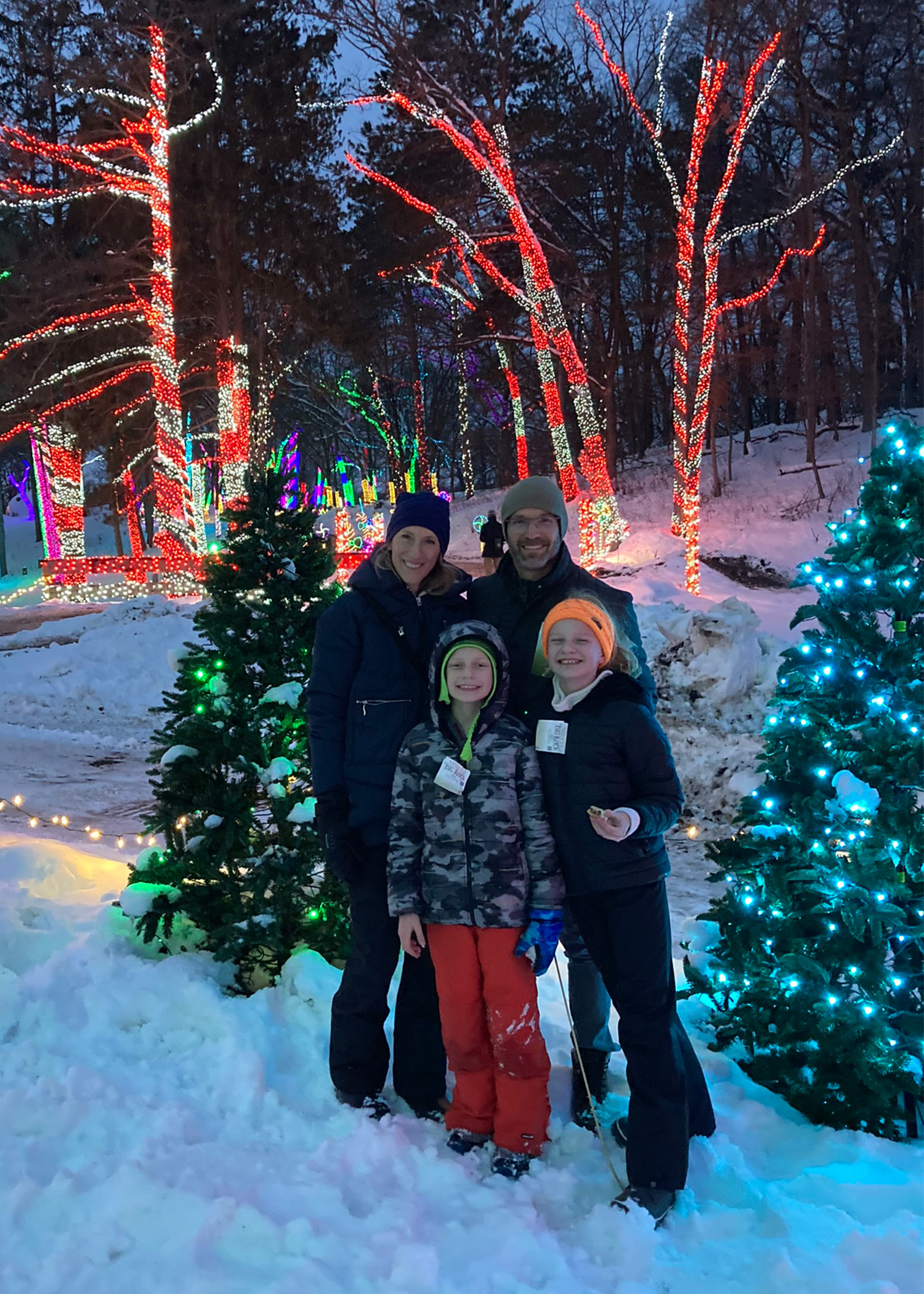 "We feel strongly about giving back to both of our alma maters because we feel there is incredible value in a liberal arts education — preparing a person not only for work, but for life and being an informed and responsible citizen," Katie said. "Philanthropy is an important part of our lives, and we hope to always be lucky enough to share what we have with the causes that mean the most to us."
"Augustana was an educational and musical home during my formative years," said Kyle. "And, Augustana, true to its entrepreneurial spirit, was one of the first institutions to partner with Learners Edge in making new professional development opportunities available to teachers nationwide. So, for me, Augie represents the comfort and tradition of 'home,' as well as the promise and excitement of 'future.'" 
The Pedersons, who reside in Eagan, Minnesota, with their children, Rebekah and Rowan, designated their planned gift for the School of Music.
"I love the entrepreneurial spirit in the School of Music," Kyle said. "Faculty and staff are really thinking about how best to prepare students given how music is made and shared in this new digital world. 
"It just makes sense to give back to the community, places and institutions that help form us and are clearly able to benefit countless others in similar ways."
To learn more about planned giving, contact Director of Development Paul Rasmussen at paul.rasmussen@augie.edu or 605.274.5844. Or, visit augiegiving.org.