ALUMNI: Celebrate Viking Days with us! Join us for Viking Days 2021 on Oct. 8-10! Classes ending in 0, 1, 5 and 6 will have their pictures taken at the Vikings Reunite event on Saturday, October 9. Both the Classes of 1970 and 1971 will celebrate their 50th reunions. Of course, Vikings of all ages are welcome to join in the festivities
Viking Days Store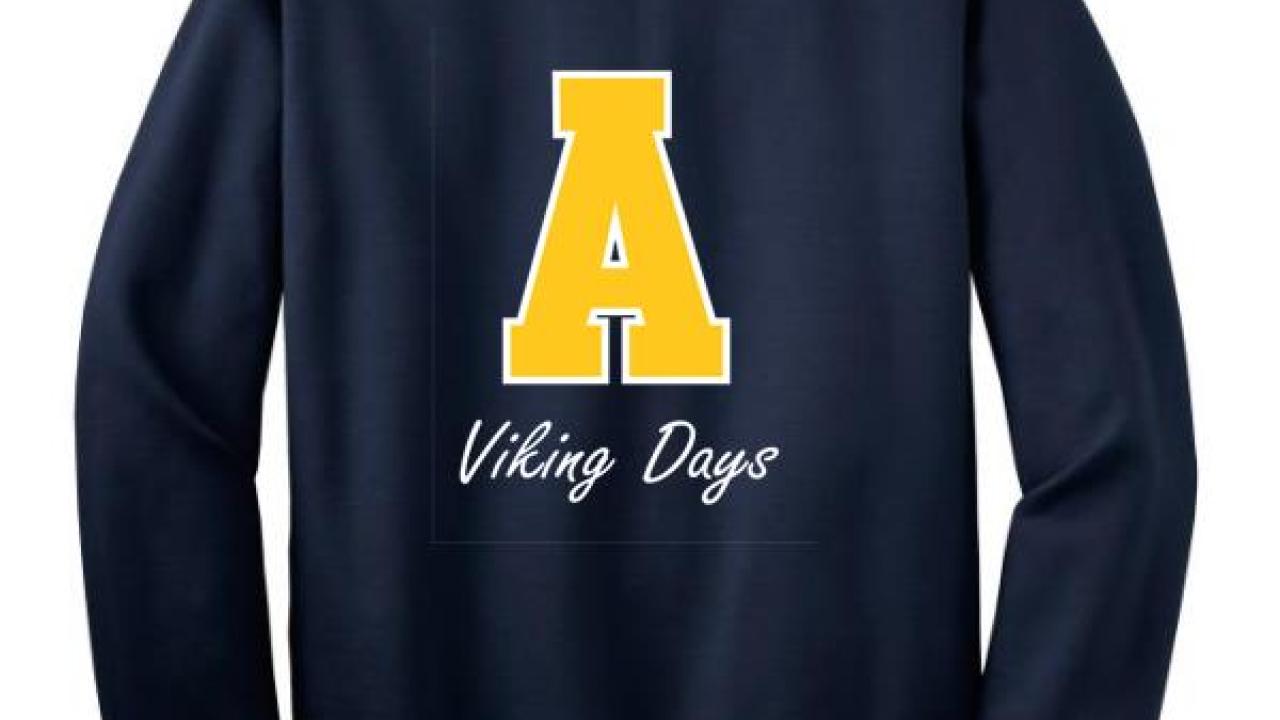 Get your Viking Days apparel today! On-campus pickup and shipping options are available. The store will be open from August 26 until September 12 at midnight. The shop will reopen during the week of Viking Days (dates and times TBD)
Check out the 2021 Schedules!
---
Viking Days History
Augustana's Viking Days is the BEST week of the year, where we get to celebrate what it means to be a Viking. Viking Days takes place during a week in October and is Augustana's version of homecoming. Current and past Vikings come together for a week of festivities to celebrate all things blue and gold. Check back for ways to celebrate being a Viking.
Homecoming is one of Augustana's longest-standing traditions, dating back to the first celebration on Oct. 24, 1924. Named Viking Days in 1929, this tradition remains one of the most celebrated times of the year when alumni return to reminisce, reconnect and make new memories at their alma mater. We look forward to celebrating Viking Days and making memories with you — SKOL!