The Center for Western Studies Gift Shop is a wonderful place to find one-of-a-kind artwork and jewelry from regional artisans. The Gift Shop also features CWS publications, specialty books, and more. See a selection of current merchandise on the CWS Facebook page.
Books from the Northern Plains
Click on the links below to order CWS publications from Amazon or visit the Center's Gift Shop in the Fantle Building on the Augustana University campus, 2121 S. Summit Ave, Sioux Falls, SD. 
View other exciting CWS publications in the 2022 Publications Catalog.
CWS also accepts orders by phone (605.274.4007) and email: cws@augie.edu.
---
South Dakota History: Old Trails and New Roads
Edited by Jon K. Lauck
Available 2023
The chapter on Lakota power by award-winning author of Lakota America: A New History of Indigenous Power, Pekka Hämäläinen, leads off this new history of South Dakota. Writing in the American Historical Review, Western historian David Grua calls Lakota America (Yale University Press, 2019) "a monumental achievement that will bend and shape the historiographical landscape." Hämäläinen is Rhodes Professor of American History and Fellow of St. Catherine's College at Oxford University. His previous book, The Comanche Empire, won the Bancroft Prize in 2009.
He is joined by Tom Isern, North Dakota State University; Samantha Litty, University of Wisconsin-Madison; Frank Van Nuys, South Dakota School of Mines and Technology; Sara Egge, Centre College; Chris Laingen, Eastern Illinois University; John Henris, University of Arkansas-Monticello; Jeffrey Johnson, Providence College; Jon Schaff, Northern State University; Carson Walker, Associated Press/University of South Dakota; H. Roger Grant, Clemson University; and other distinguished historians and writers.
---
Heartland River: A Cultural and Environmental History of the Big Sioux River Valley
Edited by Jon K. Lauck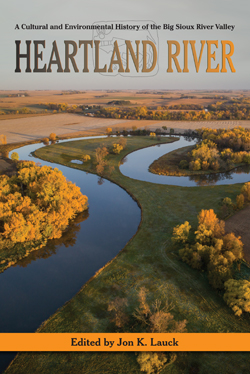 ISBN: 978-0-931170-96-6
350 pages, illustrated
Price: $15.00
In his introduction to Heartland River, Midwest/Great Plains historian and son of the Big Sioux River valley Jon K. Lauck, writes, "Recognizing the Big Sioux River is not only a critical exercise in finding a place in an increasingly digital and placeless world, but also an important exertion of cultural identity, a quest for the recognition of a lost watershed in the center of our nation during an era when the coasts dominate our society and the American interior remains neglected."
In the 19 essays that follow, readers will find a cornucopia of delights and warnings.
---
"Bright, Clear Sky Over a Plain So Wide":
The Center for Western Studies, 1964-2020
By Harry F. Thompson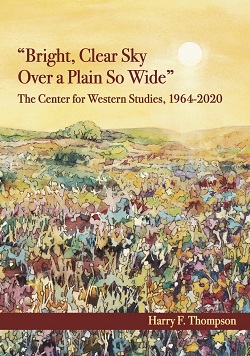 ISBN: 978-0-931170-90-4
307 pages, illustrated with 100 photos
Price: $15.00
It took over 50 years to make the Center for Western Studies the cultural powerhouse it is today. "Bright, Clear Sky Over a Plain So Wide" is the story of how one of America's first regional studies centers, located in the borderlands between the Midwest and Great Plains/West, grew into a distinctive humanities, arts, and public affairs program at Augustana University.
---
No Justice for Agnes: The Strange Death of Agnes Polreis and the Sensational South Dakota Murder Trials of Emma Kaufmann
By Wayne Fanebust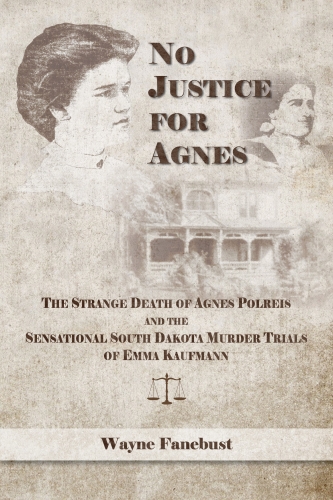 ISBN: 978-0-931170-91-1
288 pages, illustrated, index
Price: $15.00
In 1906, after less than six months in the employ of Emma Kaufmann and her husband, sixteen-year-old immigrant Agnes Polreis was returned to her parents' farm, dead, her emaciated body showing marks of extreme violence. 
But more repulsive than the manner of Agnes' death were the outrageous antics of the attorneys, the shifting testimony of witnesses, and the sensationalizing newspaper coverage that followed. For three years, the servant girl's mysterious death, and the trials of Emma Kaufmann, gripped the nation's attention. 
---
The Interior Borderlands: Regional Identity in the Midwest and Great Plains
Edited by Jon K. Lauck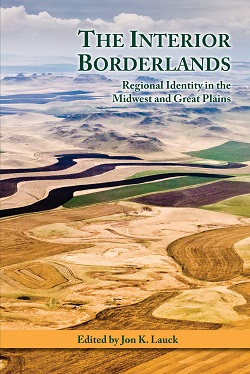 ISBN: 978-0-931170-12-6
379 pages, including preface and introduction
Price: $15.00
2020 Midwest Book Awards Winner
Where does the Midwest end and the Great Plains begin? And does it matter?
The authors of essays in this latest collection from the Center for Western Studies believe such questions are important to understanding how regional identity forms and persists—or erodes and even disappears.
---
The Quartzite Border: Surveying and Marking the North Dakota-South Dakota Boundary, 1891-1892
By Gordon L. Iseminger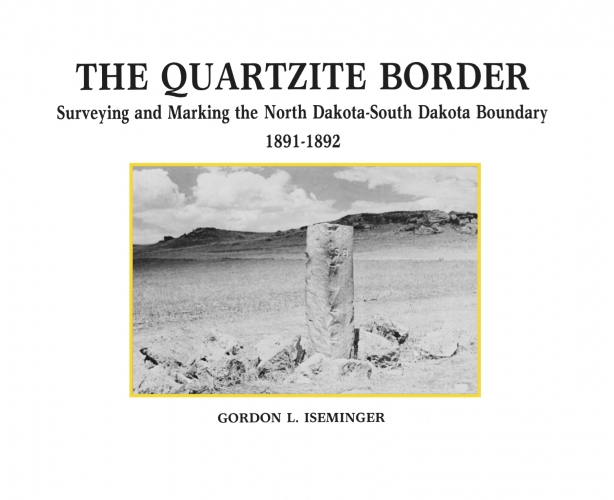 ISBN: 978-0-931170-40-9
139 pages
Price: $18.00
Along the rugged 360-mile border between North Dakota and South Dakota there once stood 720 quartzite markers, cut from the quarries near Sioux Falls and placed there in 1891 and 1892 by United States surveyor Charles H. Bates and his crew. In "The Quartzite Border," Dr. Gordon L. Iseminger of the University of North Dakota recounts, for the first time, the intriguing story behind the surveying and marking of one of the nation's longest state borders.
---
>The Thresher
By Herbert Krause, with new introduction by Patrick Hicks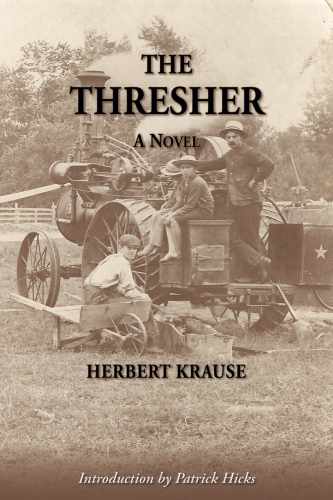 ISBN: 978-0-931170-89-8
510 pages
Price: $10.00
For Johnny Black, the young man we meet in Herbert Krause's classic Minnesota farm novel "The Thresher," his dream of becoming a member of a steam-powered threshing crew has come true. But as writer Patrick Hicks explains in his introduction, commissioned especially for this edition, Johnny's ambitions far exceed mastering this new technology, and what he is willing to sacrifice to achieve them is the driving force of the novel. 
---
Conservation on the Northern Plains:
New Perspectives
Edited by Anthony J. Amato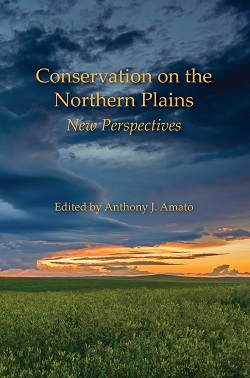 ISBN: 978-0-931170-95-9
215 pages, 16 photos
Price: $12.00
"Conservation on the Northern Plains: New Perspectives" challenges widespread assumptions about people and nature, reframing understandings of both in the process. In eleven essays, ten authors trek across the Plains to find the people, places, and stories that define conservation.
---
Little Business On The Prairie:
Entrepreneurship, Prosperity, and Challenge in South Dakota
By Robert Wright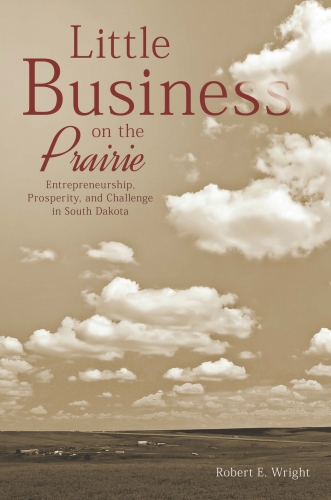 ISBN: 978-0-931170-68-3
340 pages, photos
Price: $12.00
Follow Augustana University business historian Robert E. Wright as he traces the epic story of South Dakota's discovery some 12,000 years ago to its founding booms in the 1870s and 1880s through the economic crises of the 1930s and 1980s to the challenges facing the state in the near future.
---
Fort Sisseton
By Harold H. Schuler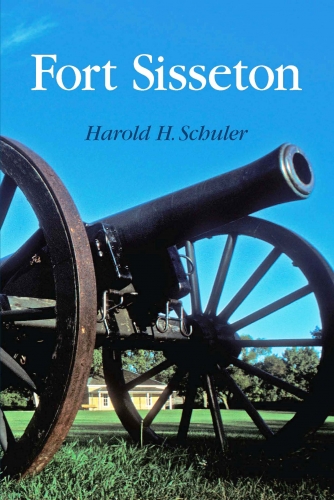 ISBN: 978-0-931170-62-1
283 pages, photos
Price: $10.00
Extensively researched at the National Archives and South Dakota State Archives, "Fort Sisseton" recounts the military history of the post, including the activities of the Frontier Indian Scout Force and the midnight ride of Samuel J. Brown in 1866 to warn of an impending attack.
---
Natural History of the Black Hills and Badlands
By Sven G. Froiland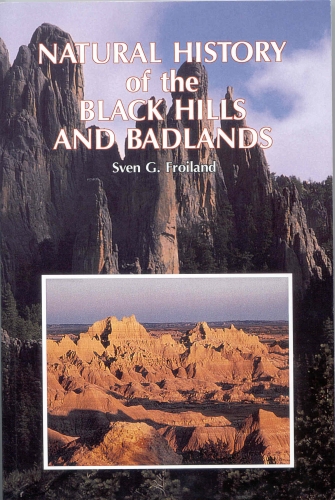 ISBN: 978-0-931170-47-8
225 pages
Price: $18.00
A perennial favorite for visitors to the western areas of South Dakota. This title includes the South Dakota Geological Survey Map of the Black Hills.
---
A New South Dakota History
Second Edition
Edited by Harry F. Thompson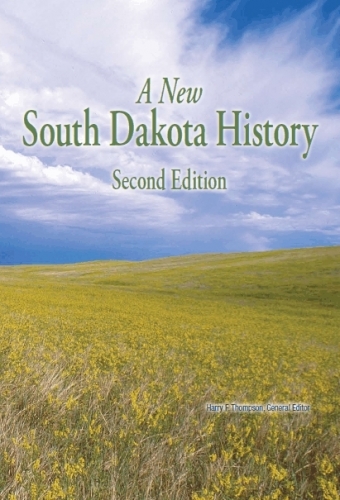 ISBN: 978-0-931170-00-3
648 pages, photos
Price: $15.00
Recipient of the 2006 Leadership in History Award from the American Association for State and Local History,"the most prestigious recognition for achievement in the preservation and interpretation of state and local history." Over 100 photographs, extensive notes, and recommended readings.
---
A Harvest Of Words:
Contemporary South Dakota Poetry
Edited by Patrick Hicks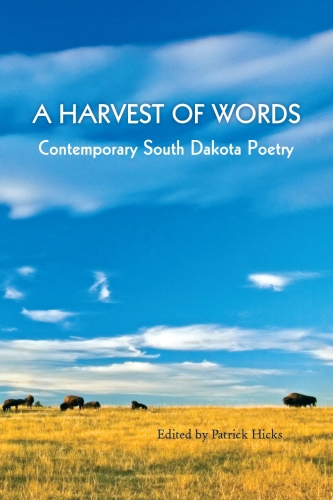 ISBN: 978-0-931170-03-4
248 pages
Price: $20.00
For the very first time, some of South Dakota's best poets have been gathered together into one book. A Harvest of Words offers an excellent snapshot of poetic life as it currently exists in the state and each of these literary artists has been given an entire chapter to showcase their award-winning work. Their writing illuminates what it means to come from this state, from this region, and from this country.
---
Birding In the Northern Plains:
The Ornithological Writings of Herbert Krause
Edited by Ronald R. Nelson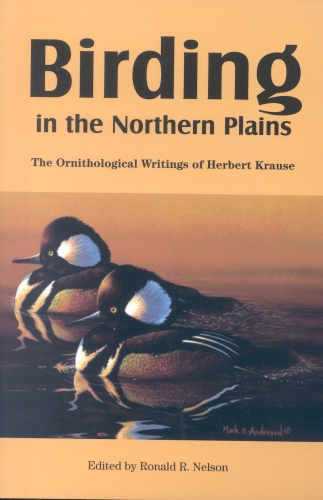 ISBN: 978-0931170-87-4
252 pages
Price: $8.00
What Herbert Krause brings to telling the stories of the birds of the Great Plains is his love of the rich variety of wildlife here - especially its sheer profusion - and his novelist's ability to give every individual bird he visits its own character and personality.